YWCA staff wins Soroptomists Ruby Award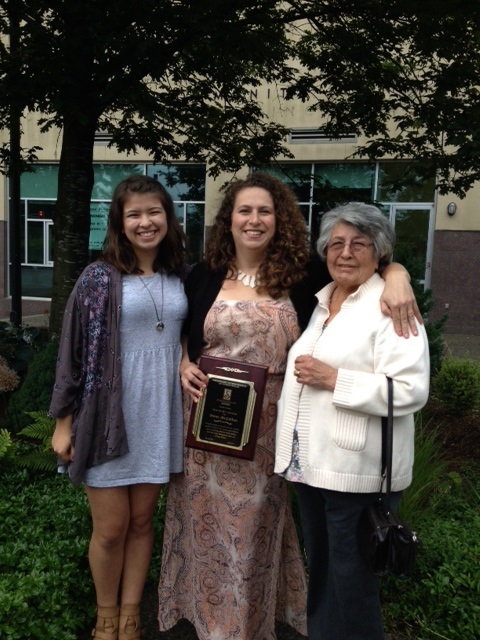 We're very happy for Irene McLellan, coordinator at YWCA Arbour House, who has won the Surrey/ Delta Soroptomists Ruby Award, which honors a woman who is working to improve the lives of women and girls.
Irene accepted the award during a ceremony this past Thursday night and brought some of the supportive women in her life to cheer her on; including friends, co-workers and, most importantly, her mother and her daughter with whom she credited her inspiration for the work she does.
Irene was nominated for the award by YWCA co-worker Jenn Bateman, who wrote this about her:
Irene treats her role as coordinator of Arbour House as much more than a job. She balances the deep emotional, social and practical needs of the residents with the YWCA's mission to see women gain greater independence.

She works extra hours, challenges herself with new learning and creates new connections within our local community. Irene proudly stands as an advocate for a better quality of life for the women and children who come through the doors of Arbour House.
Congratulations Irene! Thanks for being such a great community role model!