Women of Distinction Awards
Recognized nationally, the YWCA Women of Distinction Awards presented by Scotiabank is our premier fundraising event, honouring extraordinary women leaders and businesses. 
Recognize trailblazers across Metro Vancouver by nominating a woman or workplace for a YWCA Women of Distinction Award. 
We strongly encourage nominations that recognize the contributions of Black, Indigenous and People of Colour, as well as LGBTQ2S+ individuals. These awards honour all women, including trans women.
View our FAQ page for answers to frequently asked questions or watch this video on how to successfully submit a nomination.
Nominations for the 2023 Women of Distinction Awards presented by Scotiabank are now OPEN and will close on December 2, 2022, 5:00pm.
Nominate a woman   Nominate a workplace
Nomination Information
Eligible nominees must: 
Live and work (individuals) or operate (businesses and organizations) within the Metro Vancouver region bounded by and including Hope, Pemberton, Sunshine Coast and the United States border 
Not currently be taking part in a campaign or serving a term in office as an elected government official 
Satisfy each of the nomination criteria for their award category 
Consent to the nomination and the publication of their name, photo and information 
Attend the Women of Distinction Awards photoshoot 
Be available to attend the event 
For the Young Woman of Distinction category, be 18-25 years of age as of March 8, 2023 
Satisfy the YWCA Metro Vancouver Women of Distinction Values Statement (see below) 
Submit a quote and participate in the Connecting the Community Award (individuals only) 
A Woman of Distinction inspires others. She has achieved outstanding success in her field by: 
Showing vision and initiative to break new ground or old barriers  
Demonstrating accomplishments that help her stand out amongst her peers 
Being a leader and role model 
Participating actively as a volunteer 
Being recognized by her community for her sustained commitment and contribution within her category 
An outstanding workplace supports the wellness and diverse needs of its employees by: 
Being a role model in best workplace practices by implementing an innovative initiative exclusively for employees  
Being progressive and responsive to employee needs, including work-life balance 
Being committed to equity, diversity and inclusion
Supporting the advancement and success of women 
Fostering professional development and mentorship 
Supporting employee volunteerism and community initiatives 
Promoting healthy lifestyles 
All nominations must be completed online. We recommend that you complete your work in a word processing program, such as Microsoft Word, and then copy and paste it into the form when ready. Please refer to the FAQ page. 
The Nominations Committee reviews all submissions for completeness, eligibility and ensures that each nomination fulfills ALL of the nomination criteria. Please note that not every nomination submission is accepted. Accepted nominations are forwarded to an independent Judging Panel. The Nominations Committee and Judging Panel reserve the right to withhold an award in any category.  
The YWCA Metro Vancouver Women of Distinction Awards encourages nominations that showcase individuals who are driving positive change either directly or by example. Activities and achievements of all potential nominees must align with the YWCA's values. The candidates' participation in employment, recreation or special interests encapsulates the spirit of women's equality as outlined in YWCA Metro Vancouver's mission and vision. The YWCA reserves the right to revoke an award if subsequent circumstances respecting the recipient contradict the mission, ethics and/or values of YWCA Metro Vancouver or bring its reputation into disrepute. The nominee or nominator may withdraw the nomination, for any reason, up to two weeks before the award ceremony. The withdrawal must be made in writing, notifying the nominator/nominee and the YWCA of the withdrawal. The YWCA will accept the withdrawal, effective immediately. 
ARTS, CULTURE & DESIGN
Krystal Paraboo
BUSINESS & THE PROFESSIONS
Juggy Sihota
COMMUNITY CHAMPION
Sarah Blyth
CONNECTING THE COMMUNITY AWARD
Jessica Schellenberg
EDUCATION, TRAINING & DEVELOPMENT
Dr. Jennifer Marchbank
ENTREPRENEURSHIP & INNOVATION
Dr. Gilly Regev
ENVIRONMENTAL SUSTAINABILITY
Dr. Andrea MacNeill
HEALTH & WELLNESS
Cheyenne Johnson
ICON AWARD
Carol Lee
NON-PROFIT
Libby Davies
RECONCILIATION IN ACTION
Karen Joseph
RECONCILIATION IN ACTION - INDIGENOUS ALLY
Dr. Jennifer Kramer
RESEARCH, THE SCIENCES & TECHNOLOGY
Dr. Elizabeth Bryce
YOUNG WOMAN OF DISTINCTION
Hebah Hussaina
OUTSTANDING WORKPLACE
Hootsuite
2022 Women of Distinction Nominees
Congratulations to the 2022 nominees in the category of Arts, Culture & Design.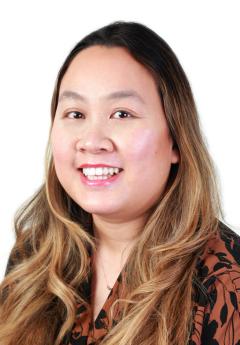 Kristin Cheung
Kristin is Executive Director of Community Arts Council of Vancouver.  She also co-founded "The Future is you and me" as a free community mentorship program for women of colour in the arts in Metro Vancouver. It is the only program of its kind in Canada that is inclusive of all forms of art. She has brought together over 100 women of colour mentors and mentees in the cultural sector and has helped support programs including MAGES: Marginalized genders Accessing and Generating Evolving Systems (FKA FEMMES), a series of digital skills workshops to create works of interactive fiction. Kristin recently mentored individuals to develop "Making Space" a visual-arts focused BIPOC peer mentorship collective. Kristin understands the structural and systemic barriers that racialized artists face and builds systems that overcome these barriers.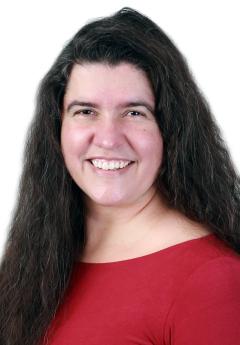 Karla Mundy
As Founder and Director of SongRoots, Karla is building a community of musicians and music lovers, where people perform and appreciate world music. Both a musician (singer, pianist, arranger and choir leader) and community organizer, Karla brings musical leaders from around the world to work with her choirs and selects songs with social justice messages that help singers and audiences better understand global issues. Karla is Director and Founder of many adult choirs and focuses on helping individuals overcome their reservations and find their natural musicianship. During the pandemic, she quickly pivoted to an online format, expanded her offerings to include more international teachers and created new course designs to keep people connected and engaged. Karla is committed to equity and offers bursaries and scholarships to her camps, choirs and courses.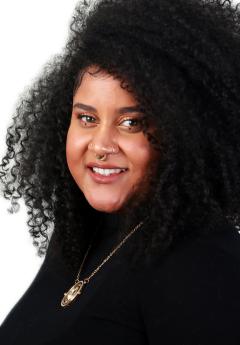 Krystal Paraboo
As an independent curator and art historian, Krystal approaches her projects as community building endeavors with an anti-racism and anti-oppression lens. She has revolutionized the curatorial program at the Vancouver Mural Festival, being the first guest curator to develop a hands-on, curatorial framework. She designed the Black Strathcona Resurgence Project and led SEARA, providing artistic opportunities to one hundred BIPOC artists, curators, performers, leaders, musicians, videographers and others through mural art, performance art, workshops and public tours that provided historical context to the area. Krystal was recently appointed as Public Art Planner at the City of Vancouver, co-leading the Public Art Program and is a mentor for emerging Black artists, especially younger Black female queer identifying artists.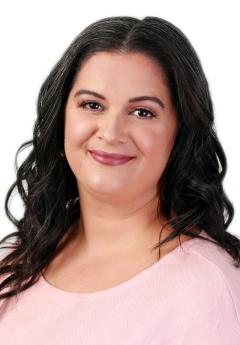 Jessica Schellenberg
Jessica, a trained Early Childhood Educator and musician, is the founder of Chorus & Clouds, a community-centred, arts-based space for families. Inspired by the Reggio Emilia approach, Jessica sees each individual child's strengths and potential, while valuing creative expression. For more than five years, she has facilitated a holistic, barrier-free learning environment by providing a space for parents and caregivers to learn about child development through her own innovative programming. Jessica  has also developed literacy, play materials and programs that represent local Indigenous communities. To ensure barrier-free access for families who wish to participate but may not have the financial means, Jessica has developed scholarship programs. Jessica has released one children's EP and one single and is working on her new album with the family-centered folk band, Clementine.
---
This category is sponsored by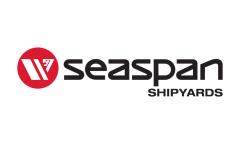 Congratulations to the 2022 nominees in the category of Business & the Professions.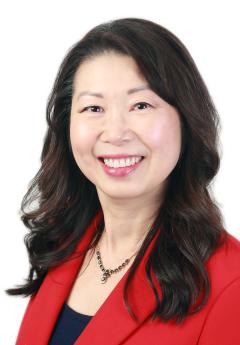 Gigi Chen-Kuo
Gigi is Chief Operating Officer at TransLink, Metro Vancouver's transportation authority. Gigi became the first person of Asian heritage to lead TransLink as she took on the role of Interim CEO in the immediate aftermath of a major cyberattack and in the midst of the pandemic. Gigi led the establishment of TransLink's real estate development program as a future source of revenue and, as CEO, oversaw the delivery of the $3 billion+ capital project portfolio. Under her leadership, TransLink formed a Suicide Prevention and Mental Health on Transit internal working group aimed at reducing suicides on the transit system. Gigi was instrumental in the advancement of the Equity, Diversity and Inclusion program at TransLink, and is the executive sponsor of an internal caregivers' resource group.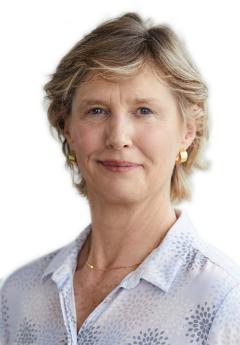 Leslie Cliff
Leslie is co-founder and Chair of Genus Capital Management.  Through listening and responding to the needs and values of her clients, Leslie led Genus to be one of the first Canadian investment advising companies to incorporate environmental, societal and governance (ESG) screens in their investment portfolios and as a result thirty years later Genus is a leader in impact (ESG and Sustainable) investing. A fierce competitor, innovator and leader in all her pursuits, Leslie has grown Genus into a prominent B Corp. firm with $2B in assets. Leslie leverages her achievements and business expertise to accelerate change, creating opportunities for the next generation. She is a decorated competitive swimmer and is in the BC Sports Hall of Fame, Canadian Sports Hall of Fame and Canadian Olympic Hall of Fame.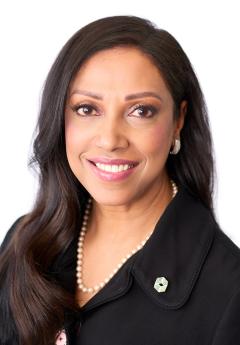 Radha Curpen
Radha is Managing Partner of Bennett Jones' Vancouver office and cohead of the firm's environmental law practice and Aboriginal law practice. Radha focuses on Aboriginal matters, the transportation of dangerous goods and environmental, sustainability and governance (ESG). Radha was an early visionary that ESG would become a defining strategic issue for Canadian businesses and her dedication has gained Bennett Jones a first-mover advantage in the area. Her approach is highly inclusive, using ESG to open doors for all of the firm's practice areas. She is a perpetual advocate for the importance of delegation, collaboration and inclusion. Radha is Senior Vice-Chair of the Greater Vancouver Board of Trade and uses this role to be at the forefront of policy and innovation discussions that support the economies of Vancouver and BC.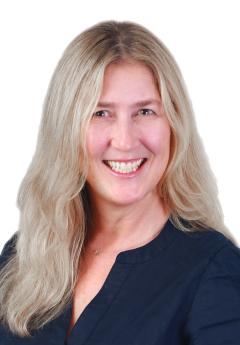 Kim Dent Wilder
Kim is Executive Vice President at Mainframe Studios, an animation studio where she has played a visionary role in growing the workforce from 400 to 700+ people in the last two years, while establishing a new virtual studio in Toronto. Kim empowers employees to make key decisions, has championed an increase in diversity and is focused on raising the quality of work life for her colleagues, while providing support and mentorship. Kim is leading an effort to analyze internal equity rates and trends and has introduced salary bands, so that inherited systemic pay inequalities are removed, increasing equity and fairness. Focused on driving forward inclusivity, Kim proposed company initiatives in support of Pride month and to acknowledge the National Day for Truth and Reconciliation.  She volunteers with Women in Animation's ACE program.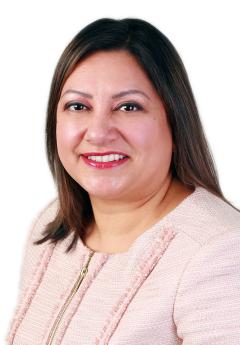 Devinder Gill
Devinder is Regional Vice President, Business Financial Services at RBC and the first South Asian and first female in BC to become a boarded executive at RBC in Business Financial Services. Under her charge as an advocate for diversity and inclusion, RBC's BC Commercial Banking team achieved gender balance in senior leadership for the first time. Since March 2020, Devinder led her team to support clients through uncertainty and exceeded all benchmarks for advice-based connections with clients. She led the way in helping businesses navigate government support, digitize and expand into different markets and support business owners as they faced difficult decisions. Devinder is a mentor and s driven by her belief that entrepreneurship adds to community and economy.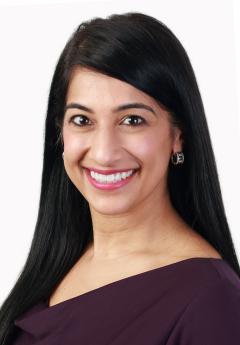 Salima Remtulla
As Vice President of Operations & Corporate Strategy at Leith Wheeler Investment Counsel, Salima is a results-oriented advocate for diversity. Salima championed action in diversity and inclusion   by presenting diversity metrics to senior management. She built her company's first intranet to formalize policies and support equitable access to benefits. She played a pivotal role in empowering junior employees to seek mentorship or gain career exploration assistance by developing three programs and creating a Lunch & Learn series to create opportunities between staff that don't regularly interact. She led a cultural shift by delivering a new strategic planning framework, and is widely sought after for her expertise directing corporate strategy and building high-performance teams.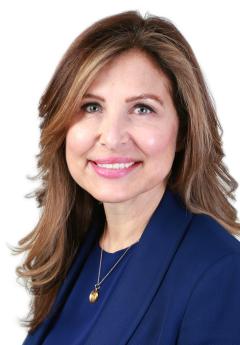 Jill Schnarr
Chief Social Innovation and Communications Officer at TELUS, Jill leads the corporate citizenship and communications team. Jill founded the TELUS women's network, Connections, and has grown it to over 6,000 participants. She facilitated mentoring programs to inspire women to lead with confidence, and has personally mentored more than 100 women. Jill launched the national TELUS CHLOE Awards to recognize female leaders in the categories of Diversity, Community, Innovation, Excellence and Up & Comers. She also led the launch of the TELUS Pollinator Fund for Good, one of the world's largest social impact funds, investing in start-ups that are dedicated to driving social innovation and building tech for good. Through storytelling and strategic communications, Jill has fundamentally changed the way people perceive TELUS as socially responsible, with a 25% increased positive response over last year.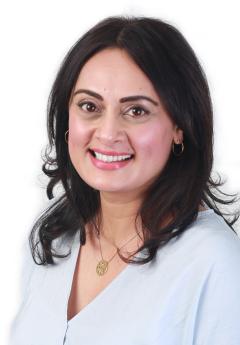 Juggy Sihota
An authentic leader in the telecom sector, Juggy is Vice-President of Consumer Health at TELUS where she has turned her passion for improving healthcare for Canadians into her job. Juggy introduced the virtual healthcare service – TELUS Health MyCare – to the country, reaching 89% of Canadians. She has also introduced TELUS Health Companion, the first personal emergency response system provider on Apple Watch in Canada, enabling independent living for aging Canadians and peace of mind for their loved ones through a 24/7 personal medical alert service. Juggy led the introduction of more than 1,000 on-demand healthy living titles for the TELUS Healthy Living Network on Optik TV and she helps lead the TELUS Health for Good program, which aims to provide primary health care to the more than 35,000 Canadians experiencing homelessness.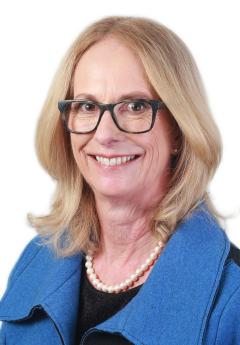 Nancy Wilhelm-Morden
Nancy is a Lawyer with Race & Company, serving the citizens of Squamish, Whistler and Pemberton and focused on civil litigation, primarily in personal injury and insurance defence, as well as municipal law and employment law. For the last several years, Nancy has been a member of ICBC's Defence Counsel Liaison Committee, an elected position, providing input to ICBC's litigation management group.  Nancy was a founder of Whistler Housing Authority, Whistler Community Services Society and the Community Foundation of Whistler. Nancy served two consecutive terms as the Mayor with the Resort Municipality of Whistler, the first female to hold this office. She fought for the preservation of the Emerald Forest and welcomed the Audain Art Museum to Whistler. Nancy has acted as a mentor through the Trial Lawyer Association of BC.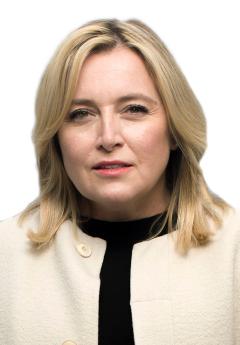 Christy Wyatt
As President and CEO of Absolute Software, Christy Wyatt has a history of leading game-changing security companies that introduce visionary innovations to solve emerging threats, while propelling growth and success in the process. Since her arrival three years ago, Christy has set an innovative, new direction for Absolute around the concept of resilience that enables businesses to ensure connectivity, visibility and control. Her vision to become the world's most trusted security company has shifted Absolute into a high growth company and profitability, more than doubling the company's revenue. Christy's considerable work in the cybersecurity sector has made her a trusted advisor for many enterprise and government CIOs and CISOs.
Congratulations to the 2022 nominees in the Community Champion category.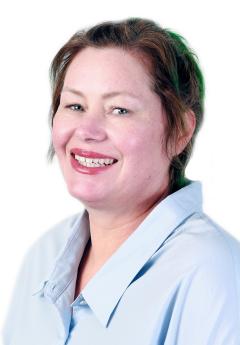 Sarah Blyth
Sarah is Founder and Executive Director of Vancouver Overdose Prevention Society, where she works tirelessly to address the ongoing and worsening epidemic of overdose deaths. Sarah began the society while drug use was heavily stigmatized and, despite heavy opposition, her advocacy and efforts have saved thousands of lives. Her work has also paved the way for governments across Canada and the United States to adopt a similar approach, including a safe drug supply, decriminalization and better mental health services. The BC government has since established more than 15 overdose-prevention sites across the province thanks to Sarah's work. Sarah also founded the Vancouver Skatepark Coalition, spurred the creation of six new skateparks and an official 'Skateboard Week' making Vancouver a world leader and helped change stereotypes associated with the sport.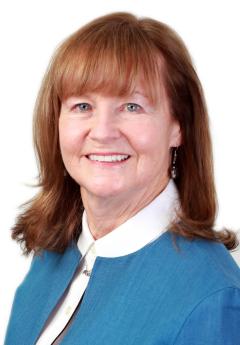 Norah Flaherty
As an Inclusive Workforce Consultant for BC Partners in Workforce Innovation, Norah focuses on improving life for youth and young adults with disabilities. When COVID-19 struck, Norah was part of a multi-stakeholder "disability alliance group" that was instrumental in gaining early access to vaccines for persons with disabilities. Norah was a founding member of Vancouver Needs Housing Corp, which made the Aspen housing community on Main Street for people living with autism and other developmental disabilities a reality. In 2014, the BC Ministry of Social Development appointed Norah to chair the Registered Disability Savings Plan Action Group, a position she continues to fulfill. For more than two decades, Norah has worked tirelessly to assure that individuals with disabilities have the best possible access to education, social services, employment and social connectivity.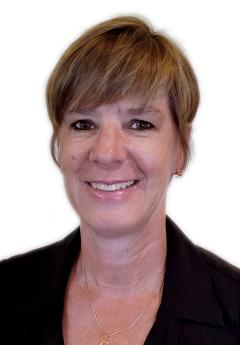 Nicole Geyer
Nicole is Board Chair of Take a Hike, an organization that partners with public school districts to engage vulnerable youth in an alternate education classroom. Nicole takes a personal interest in each student's individual well-being and under her leadership, Take a Hike served 140 youth in 2021, had their largest graduation class ever and is on track to serve 320 youth with 16 programs by 2025. Nicole has successfully stewarded Take a Hike's strategic plan to create a scalable business model. Nicole's commitment to inclusion, decolonization, equity and access has been crucial as the organization moves forward and she works to create a path forward in reconciliation and collaborating with Indigenous leaders.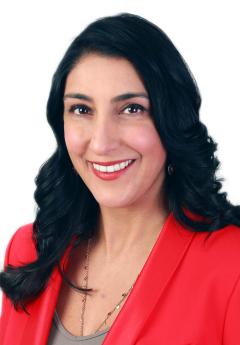 Jessie Kaur Lehail
Jessie is the founder of Kaur Collective, a digital storytelling movement empowering Sikh women (Kaurs) to gather, deepen connections and reclaim equitable faith spaces. She has created a safe space for women to highlight their journeys, struggles and triumphs. Jessie also works with Aboriginal Steering Committee to help eradicate racism within the health care system, serving as Board Director and Chair of Digital Health Committee for Fraser Health. She works on integrated health communications projects to ensure those in the South Asian community receive culturally appropriate and relevant care for chronic illness and end of life care. She created the DARPAN Extraordinary Achievement Awards and founded domestic violence symposiums to address domestic abuse from a culturally specific perspective, helping inform research and policy, particularly for non-profits serving the South Asian community.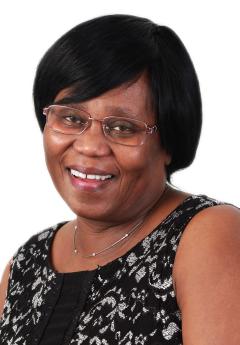 Patience Magagula
Patience co-founded the Afro-Canadian Positive Network (ACPNet) in 2009 soon after arriving as a refugee in Canada, and, like many, learning she was HIV-positive through immigration medical screening. She taught herself to use a computer and began applying for grants to fund programming for ACPNet, building a network from scratch with major agencies and organizations to bring her vision forward of leaving no one behind. Now as Executive Director, Patience provides peer support, health education and advocacy for HIV-positive people of African descent in Metro Vancouver. She speaks publicly about her HIV status to challenge stigma, raise understanding and emphasize the necessity and success of continued treatment. Patience is determined to end new infections and deaths by HIV, and carries the message that "Stigma kills more than HIV".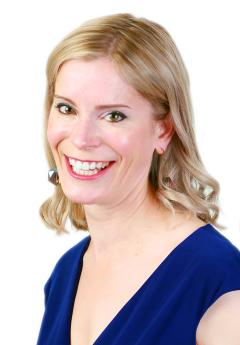 Amber Price
Amber is owner of The Book Man, an award-winning chain of book stores, and has been a passionate community changemaker through her small business for 23 years. After two years of planning and advocating, Amber launched the Chilliwack Mural Festival, which brought 26 new works of public art to the community. Amber coordinated an Art Drive for Chilliwack General Hospital and leads hundreds of students and community members on guided mural tours. Amber is a passionate advocate and member of the LGBTQ2+ community, and helped found the Chilliwack Pride Society. Despite Council voting no for rainbow crosswalks, Amber mobilized the community and there are now 24 rainbow crosswalks in the community. She provides hundreds of free books to students every year, organizes Christmas hampers and donates photo packages for families.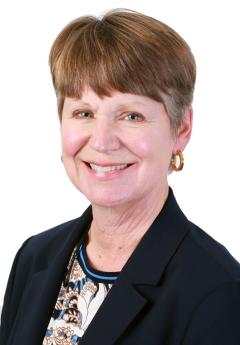 Pam Robertson
Pam is Board Chair of Gibsons Community Building Society, where she has helped create a vibrant hub of Coastal life through the Gibsons Public Market and Nicholas Sonntag Marine Education Centre. As ongoing Capital Campaign Chair and Operating Fund Development Plan initiator, Pam leads fundraising efforts, was instrumental in developing key partnerships and has helped achieve unmatched success for a community-based mission in Gibsons. Pam drew in hundreds of volunteers and helped inspire new programs to benefit the social and environmental well-being of the community. She secured charitable status and instituted an Annual Report to share the Society's impact, while recruiting and retaining talent across the three Society boards. Pam has never faltered from the vision of transforming an abandoned building into a community gathering space attracting 100,000 visits a year.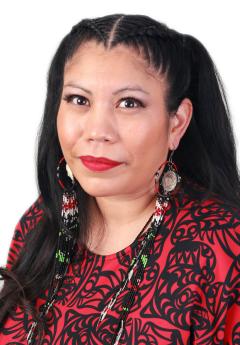 Lorelei Williams
Lorelei is Founder and Artistic Director of the dance group Butterflies in Spirit and an advocate for her community's safety. The troupe consists of family members of missing and/or murdered loved ones, and is a way for Lorelei to raise awareness about family members and the thousands of other missing and murdered Indigenous women across the country. With roots in both the Skatin and Sts'ailes First Nations, Lorelei was deeply involved in the collaborative design process of the National Inquiry into Missing and Murdered Indigenous Women and Girls. Lorelei also served as the Women's Coordinator at the Vancouver Aboriginal Community Policing Centre, addressing Indigenous social justice issues and working to improve relationships between the Vancouver Police Department and Indigenous communities by promoting education, awareness and open dialogue.
---
This category is sponsored by
Congratulations to the 2022 nominees in the Education, Training & Development category.
Dr. Jennifer Marchbank
Jen is a Professor in the Gender, Sexuality and Women's Studies department at Simon Fraser University. She creates unique ways to engage, empower and teach LGBQT2S+ youth through intergenerational oral history podcasts, involvement in activism, advocacy and education. Ten years ago, she co-founded Youth for a Change (Y4AC), an activist/education group for LGBQT2S+ youth, and is a leader and facilitator for members aged 12–22. Her passion for helping others does not stop at youth as Jen also concentrates on elder research within the LBGT community, particularly in end-of-life conversations at the SFU Gerontology Research Center. She co-authored "Raising Awareness and Addressing Elder Abuse in the LGBT Community: An Intergenerational Arts Project "(2018) with youth and seniors working together to produce the first Canadian materials on LGBT elder abuse.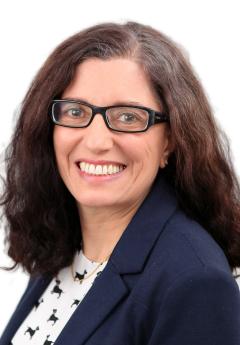 V. Victoria Shroff
Victoria teaches animal law in her roles as Instructor and Adjunct Professor at UBC Allard School of Law and Capilano University Faculty Member. She is also a leading educator in the media in explaining animal law issues and policies including the link between animal and domestic violence. Victoria was recently invited to write the textbook "Canadian Animal Law," which is the go to guidebook to Canadian law on animal issues. Victoria established and chairs the Canadian Animal Law Study Group and developed the LSLAP Animal Law Pro Bono Clinic, a program that helps people who are often facing social and economic challenges while giving law students a chance to prepare their craft. She was one of the first animal law practitioners in Canada with her own law firm.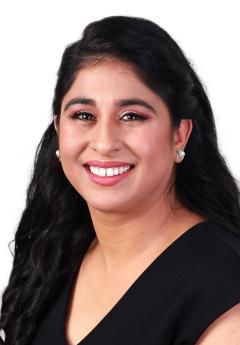 Jaswinder Sodhi
Jaswinder is a High School Teacher at University Hill Secondary and a tireless advocate and mentor for her students. She places an emphasis on the value of being a global citizen, introduced coding to her classroom and established a UHill Girls Coding club.  To encourage STEM fields to her students, Jaswinder played an important role in University Hill Secondary's partnership with the Microsoft TEALS (Technology Education and Literacy in Schools) Program, one of the few schools outside of the US. Jaswinder helped set up a school store and has enrolled students in competitions in business, marketing, entrepreneurship and sustainability. With a focus on environmental stewardship, she had students recruit community support through letter writing and presentations to assist in creation of a rainwater harvesting system at the school.
Maureen Steltman
As Head of School at Fraser Academy, Maureen leads a strategic quest for excellence in education and remediation for students with dyslexia and language-based learning differences. Maureen is driven by service to the dyslexic population at large and has broken ground in how a "school" can contribute to society. Maureen's has established Orton Gillingham Academy therapeutic training, which helped raise remediation standards across the province.  Under her leadership, Fraser Academy also built 3C (Creative Critical Collaborative) Thinking curriculum and, due to the advancement in this area, was able to contribute professional development opportunities for other teachers and schools. At Fraser Academy, Maureen has helped lead the creation of innovative new programs such as Odyssey Outdoor Education and the redevelopment of the arts and athletic departments to provide a fuller student experience.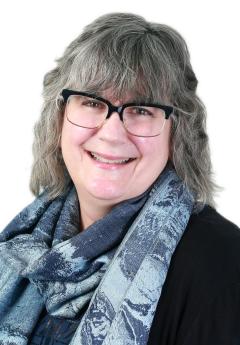 Dr. Fiona Whittington-Walsh
Fiona is a faculty member in the Department of Sociology at Kwantlen Polytechnic University and principle researcher for the Including All Citizens Project, one of the first fully inclusive, for-credit university certificate programs in BC. In this role, Dr. Whittington-Walsh leads her team in researching teaching that can reach a wide range of learners, including students with intellectual disabilities. Fiona is also principle researcher for The Bodies of Film Project which examines disability representation in Hollywood films. In Fiona's role as President on the Board of Directors at Inclusion BC, the Board created a Human Rights and Legal Affairs Committee, leading Inclusion BC to apply a human rights lens to remove barriers to inclusion for all in several areas from police act reform to the introduction of the Accessible BC Act. 
---
This category is sponsored by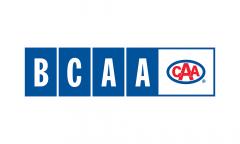 Congratulations to the 2022 nominees in the Entrepreneurship & Innovation category.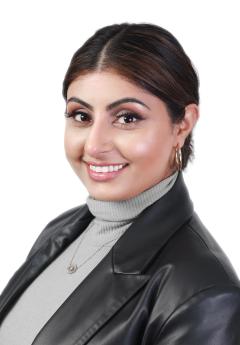 Raveena Oberoi
Just Cakes Bakeshop and the Jar Bar Founder Raveena is a pastry chef and entrepreneur who challenges the bounds of the food service business. She pivoted strategy amid a pandemic and opened a second bakeshop and Canada's first cake jar vending machine. She entered the commercial space with five Fresh St. Market stores selling her cake jars as well as 13 wholesale partners. A South Asian woman in a competitive industry, she is aware of intersectional challenges faced by entrepreneurs and women. She provides her staff with fair wages and benefits and provides business coaching to budding entrepreneurs with her podcast, RavThinks. She advocates for social causes, and has worked with the Surrey RCMP's Project Lavender for at-risk teen girls. Her acumen and talent won her Food Network's The Big Bake.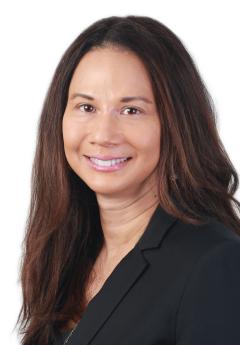 Natasha Questel 
Natasha, President of Happy Planet, is responsible for launching Earth's Own oat milk into the Canadian market when it was an unknown plant-based beverage. She stepped up to revitalize a beloved BC brand and bring it back to the forefront of what it stands for: food that is good for people and planet. She is invigorating Happy Planet by relaunching smoothies and a new range of soups with upcycled fresh fruit to create more sustainability. Natasha teaches Leadership and Marketing at Vancouver Community College to help inspire the next generation of young newcomers to Canada who like her come from less privileged developing countries. She is a Board Member of Basket Brigade Canada, Aisle, and a member of YPO, and is the first female member of the Canada West Chapter.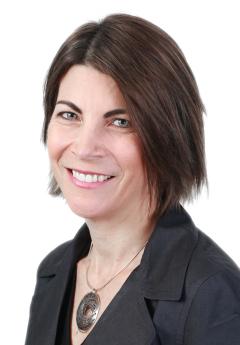 Dr. Gilly Regev
As the co-founder and CEO of SaNOtize, Gilly helped invent a breakthrough technology that uses nitric oxide to treat topical infections. With the onset of COVID-19, Gilly and her co-founder implemented a clinical trial with results showing that SaNOtize's nasal spray was highly effective in killing the virus. In under two years, Gilly, has led her small research company to a Global Corporation. She led her team to raise investor funding, organized additional clinical trials, negotiated partnerships throughout the world, launched manufacturing in two countries while curating a close working relationship with Health Canada. Gilly strongly believes in providing opportunities for women, with women comprising half her board and almost half of SaNOtize's employees, consultants and advisors. She is also an active member of the Steering Committee for the Canadian Antimicrobial Innovation Coalition.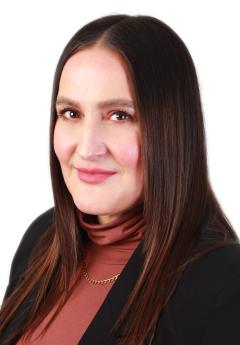 Brandy Svendson
Brandy co-founded Be the Change Group, bringing together research and community engagement, design and development, and strategy and communications teams to address complex health, education and climate issues. Be the Change Group recently became a Certified B Corporation for businesses that balance purpose and profit. Serving as CEO and Creative Director, Brandy has helped grow the company from a small team engaging local communities to a multi-dimensional team supporting international organizations and has focused on gender-based violence and health equity. Previously, Brandy worked as an advocate for HIV/AIDS and founded Does HIV Look Like Me? to reduce stigma and helped implement Canada's first rapid-HIV-screening in dental settings. Be the Change Group created the AIDS Vancouver 30 30 Project, creating a historical record of Vancouver's dynamic history and contributions to HIV.
---
This category is sponsored by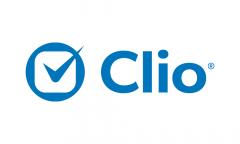 Congratulations to the 2022 nominees in the Environmental Sustainability category.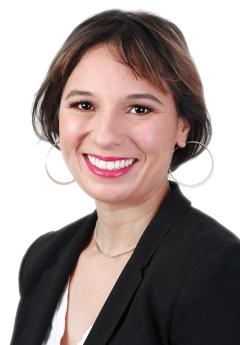 Yasmin Abraham
Yasmin is Co-Founder of Kambo Energy Group and the visionary behind Empower Me, Canada's only energy and climate focused program designed for, and delivered by, members of underserved communities. Under Yasmin's leadership, Kambo has become a leader and advocate for the inclusion of lower income families in climate policies, specifically advocating for supports for families experiencing energy poverty. Kambo's Community Power division is dedicated exclusively to reducing energy poverty and improving housing conditions in Indigenous communities. The company also helps newcomers, seniors and low-income groups take control of their energy use and make their homes more affordable and efficient. Yasmin has assembled an employee roster representative of the communities they serve – 83% identify as visible minority, immigrant and/or multilingual, and 59% of employees are female.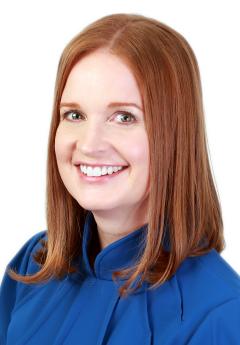 Dr. Andrea MacNeill
Andrea is Founder and Principal Investigator of the UBC Planetary Healthcare Lab, bringing together researchers to generate data-driven solutions to the paradox of unhealthy healthcare delivery. One of a few global pioneers of healthcare sustainability, Dr. MacNeill was lead author on a study that modeled emissions from the Canadian healthcare system, which has been replicated at a global level and shows that healthcare contributes equivalent greenhouse gases to the aviation industry. The Planetary Healthcare Lab is the only entity of its kind worldwide, and its partner, Vancouver Coastal Health, recently appointed her to the newly created role of Medical Director of Planetary Health. Andrea is also an oncological surgeon at VGH and clinical faculty member with the UBC Department of Surgery.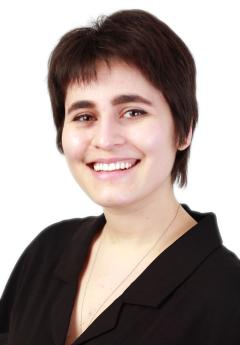 Marina Melanidis
Marina is Founder of Youth4Nature, a youth-led organization that supports a network of over 10,000 youth in more than 100 countries. She helped design the Global Ambassador Support Fund, which redistributes wealth to youth so they can participate in environmental advocacy and work. Marina conceptualized and co-designed Youth4Nature's flagship program, the Storytelling Campaign, which addresses barriers youth face to share their work. The Campaign is delivered in six languages and has platformed hundreds of photos, videos, essays, art and poetry for a global audience. Marina co-founded and co-directed Climate Guides, a youth-led, non-profit organization that addresses the lack of opportunities for youth to meaningfully engage in climate action. Marina is globally recognized as a youth climate leader and expert in nature-based solutions invited to speak at international events.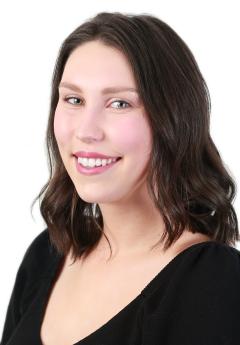 Olivia Reshetylo
As Senior Director of Programs at Student Energy, a global non-profit empowering young people to accelerate the sustainable energy transition, Olivia pioneered the organization's Programs Ecosystem to identify skills and knowledge gaps in youth and increase program offerings. Olivia conceptualized and built the Student Energy Fellowship program and built the Fellowship mentorship opportunity to develop students' leadership skills. She has also led the development of Student Energy's two newest programs, Student Energy Careers Training and Student Energy Ventures. Olivia began her engagement with sustainability as one of the co-creators of the Student Energy Chapters program – community hubs that empower youth to lead sustainability and clean energy projects. She helped the organization grow from four to over 40 campuses around the world collectively engaging over 25,000 youth a year.
---
This category is sponsored by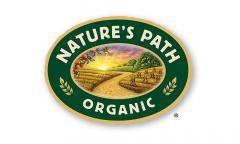 Congratulations to the 2022 nominees in the Health & Wellness category.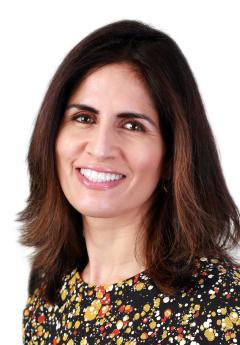 Dr. Sharlene Gill 
A BC Cancer medical oncologist, researcher, UBC Professor of Medicine and President-Elect of the Canadian Association of Medical Oncologists, Sharlene is an internationally recognized clinician and leader in the field of gastrointestinal (GI) malignancies. She was responsible for defining provincial cancer management guidelines as chair of the BC Cancer GI Tumour Group and currently leads the GI Disease site of the Canadian Clinical Trials Group. She has more than 100 peer-reviewed research publications to her credit and has trained and mentored countless young physicians, while being actively involved in advancing the continuing medical education of her peers. Last year, Sharlene led a series of national webinars and surveys to raise awareness of the impact of the COVID19 pandemic on the oncology workforce, physician wellness and the delivery of cancer care in Canada.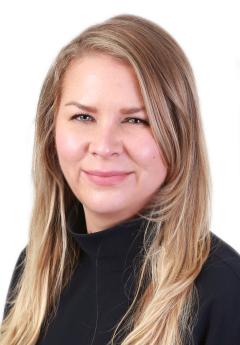 Cheyenne Johnson
As Executive Director at the BC Centre on Substance Use (BCCSU), Cheyenne is advancing evidence-based responses to substance use harms and the ongoing toxic drug crisis to identify its root cause. Cheyenne co-developed the vision and mandate that led to the creation of the BCCSU, and oversaw the development of BC's first clinical guidelines for treating opioid addiction and the training to support its implementation. These guidelines became a blueprint for similar national guidelines adopted by the Canadian Research Initiative in Substance Misuse (CRISM). A nurse by training, Cheyenne helped establish the Addiction Nursing Fellowship, which prepares nursing fellows to work clinically and be leaders in the field of addiction. The program is now the largest of its kind in North America and Canada's only addiction nursing fellowship-training program.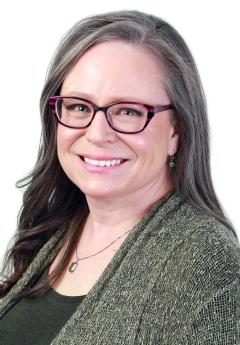 Dr. Laura Sauve
As a pediatric infectious disease specialist at BC Women's and Children's Hospital, in addition to clinical care, Laura's career focus is on the care of children experiencing social marginalisation, especially those with HIV. Dr. Sauve is a leader to pediatric learners on caring for children in families experiencing marginalisation and developed a "three tier global health curriculum" to ensure that future pediatricians understand the social determinants of health. Since 2012, she has led the Canadian Perinatal HIV Surveillance Program, which tracks prevention of mother to child transmission of HIV, ensuring funding, publication and liaison with the Public Health Agency of Canada around prevention of vertical transmission of HIV. During the COVID-19 pandemic, Laura temporarily shifted her focus to take on substantial leadership as infection control medical lead.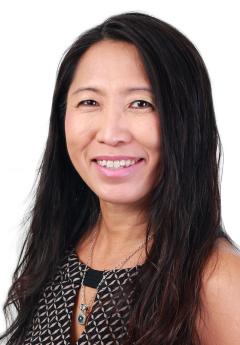 Dr. Jacqueline Saw
Jacqueline is VGH Interventional Cardiology Fellowship Program Director, UBC Professor and a leader in the research, diagnosis and care of Spontaneous Coronary Artery Dissection (SCAD), a rare heart condition that affects young women for reasons still largely unknown. Dr. Saw is a leading expert on the condition, serving as the principal investigator of a multi-centre prospective Canadian SCAD Study and running the only SCAD rehab program in the world. Patients who attend Dr. Saw's rehab program have better outcomes and she is currently conducting genetic studies and expanding the SCAD registry internationally, hoping to uncover genetic links and medications that can be used to address the problem. She has literally written the book on SCAD and her work is saving lives and educating the next generation of heart health specialists.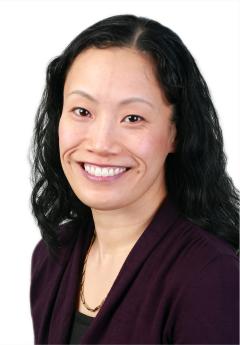 Dr. Carolyn Shiau
As an anatomic pathologist, Carolyn was integral in the COVID-19 vaccine roll out, where she used her expertise in systems management to improve the efficiency of the process. She recommended adding an online component, calculated the ideal number of immunizers to rest space available and developed protocols to pre-draw vaccines. Her models and recommendations were adopted throughout the region and vaccination time was cut in half. At Royal Columbian Hospital, she joined a physician quality improvement committee and promptly improved lab turnaround times, resulting in RCH's ongoing standing as a province-wide leader in efficient diagnosis, significantly improving outcomes for patients. As one of the few dermatopathologists in the country, Carolyn is often asked to consult and testify nationally in litigation. Carolyn is a singer and board member with Phoenix Chamber Choir.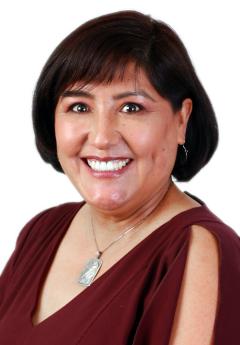 Dr. Yanet Valdez Tejeira
Yanet is the BC leader of COVID-19 Resources, an initiative that supports Canada's response to the pandemic and helps explain the pandemic to the public. She also leads "Vaccine Conversations," a program that addresses vaccine confidence. Yanet is founder of ImmunoLatinXs, a web-based community linking immunologists from around the world and holds a PhD in Microbiology and Immunology where she developed an invaluable animal model for human Crohn's Disease. She also co-developed a vaccine against Salmonella. She is acting chair of the Equity-Diversity-Inclusion committee of the Canadian Society of Immunology and was the organizer of the Equity Diversity and Inclusion symposium at their 2021 BC conference. Instead of a promising career as a research scientist, Yanet chose to become a public communicator to improve healthcare, while advocating for women in science. 
---
This category is sponsored by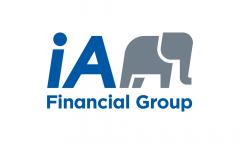 Congratulations to the 2022 nominees in the Non-Profit category.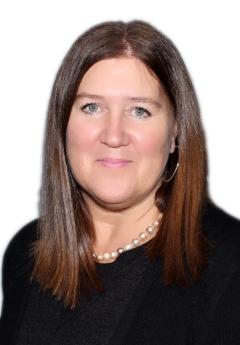 Stephani Baker
Stephani is Vice President Construction and Interim CEO at Habitat for Humanity Greater Vancouver. She approached the organization's existing model with an innovative lens taking on the fundraising and construction portfolios, amending the build model to create a hybrid of volunteer and paid trades and expediting the completion of six homes within four months. Stephani has since led and exponentially grown the organization through the creation of 32 new units, land for 40 units, and the implementation of an innovative housing model that is being shared country-wide and presented for national and international board approval. Stephani explores developer partnerships atypical of Habitat to secure opportunities where land is unavailable or costs prohibitive, and has increased procured donated goods and services towards construction costs by 250% since her arrival.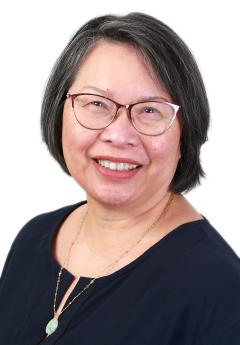 Donna Chang
Donna is Executive Director of Cedar Cottage Neighbourhood House, where she has worked for nearly 40 years as a social justice advocate. Donna seeks to create belonging in the community and with her allyship, the Cedar Cottage Urban Indigenous community has had an important place in advising, collaborating and participating in the Neighbourhood House, resulting in Friday night dinners, Pow Wows and youth programming. In the child care area, Donna has been instrumental in building a place-based approach and was an early innovator of out-of-school-care in Vancouver to provide space for underserved children after school. Donna is part of the City of Vancouver's Equity Framework Development Team, the Provincial Childcare Council and she chaired the organizing committee for the International Federation of Settlement Houses conference in 2014.
Queenie Choo
As CEO of S.U.C.C.E.S.S, Queenie works to empower people on their Canadian journey through services and advocacy that promote belonging, wellness and independence. She is instrumental in leading many programs including the Action, Commitment and Transformation (ACT) program that serves people facing hardships through counselling, employment and re-settlement services. She opened two WorkBC Centres to offer employment assistance to newcomers, seniors, women and local job seekers, serving more than 10,000 clients annually. She has also established a program for immigrant women entrepreneurs to empower them to become economically resilient, adaptable and independent. During the pandemic, Queenie has supported the most vulnerable in the community by bringing social services to their homes. Queenie is also highly regarded for her passion for culturally sensitive senior care "aging in the right place".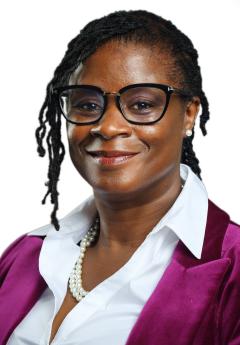 Angela Cooke
As Associate Deputy Minister for the Office responsible for Housing, Construction Standards & Multiculturalism and Anti-Racism, Angela supports the Attorney General of BC's office and leads priorities in the Housing & Multiculturalism and Anti-Racism portfolios. In her role, Angela oversees the Resilience BC Anti-Racism Network and coordinates 50+ communities across BC to mobilize against racism and hate activity through a Hub-and-Spoke network. She also oversees Multiculturalism Grants, Public Education, Community and Recognition Events. Rooted in inclusivity and diversity, she champions shelter for all, especially women fleeing violence, youth, families, seniors, Indigenous peoples, those experiencing homelessness and is a tireless advocate for youth transitioning out of care. Her lived experience brings a vulnerability lens to her leadership that allows others to share their challenges in a safe place.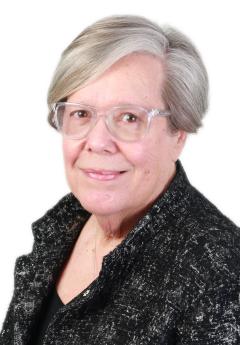 Libby Davies
Libby is a community leader, former Member of Parliament and an advocate fighting for the rights and dignity of women, the LGBTQ community and the people of the Downtown Eastside for more than 40 years. She currently sits on the Board at Vancouver Community College. Libby was critical in the successful campaign to build the InSite safe injection site and has campaigned for the introduction of a safe supply and harm reduction policy reforms, to treat the issue and those affected by it with compassion. Libby was the first openly gay female MP in Canada and integral in legalizing same sex marriage. As an advocate for a national child care program, her work has helped lead to the $10 a day programs currently being rolled out throughout BC.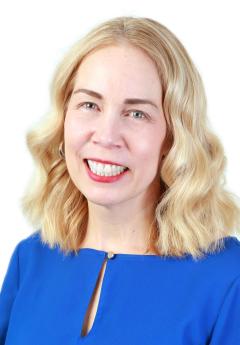 Jill Earthy
Jill is CEO of InBC, a strategic investment fund. She has spent most of her career working in non-profit, most recently as CEO at WeBC, dedicated to creating opportunities for women to advance and succeed as they pursue their passions in business.  Jill co-founded We For She, where she championed gender diversity in leadership and brought together business leaders and high school students in an annual day of education and actionable outcomes. Seeing bias in the existing financial system, Jill co-founded the RAISE Collective, a community of women investors offering women access to business capital in a way that meets their unique needs. Jill also formed the WEB Alliance of Women's Business Networks, a consortium of business supports that serves women in business and the trades, representing over 27,000 BC women.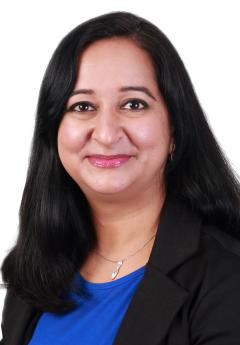 Zahra Esmail 
Recently appointed CEO of Vantage Point, Zahra has experience in community development, international development, housing and homelessness, fundraising, youth entrepreneurship and microfinance. As Former Executive Director of South Vancouver and Marpole Neighbourhood Houses, Zahra advocated for social justice and championed for community change in South Vancouver through anti-racism and social equity initiatives. Zahra's relationship development, strategic thinking and advocacy led to the opening of  Marpole Neighbourhood House in 2019. In response to a food security crisis in South Vancouver, Zahra established the South Vancouver Food Hub. Her work also led to increased resources for South Vancouver such as the Early Years Committee and the development of a business case for a new community health centre to address systemic underinvestment in health services for residents of Killarney, Victoria-Fraserview and Sunset.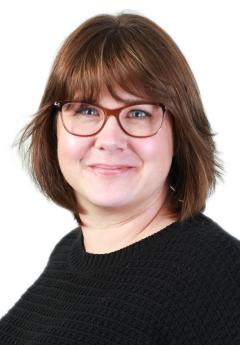 Jillian Glennie
Jillian is Associate Director of Development of UNITI, a partnership of societies that provide a range of services to support people with disabilities. Jillian created the Community Development Committee, which supports women with disabilities to become leaders in the community. She also created a new model for the organization's self-advocacy group and has developed and maintained relationships with partner organizations to offer leadership opportunities, mental health services and educational skills to people with disabilities and other community groups, such as seniors. She developed 'Equally Empowered', a presentation led by people with disabilities that is delivered to schools. Jillian educates, partners with and mentors the community to see people with disabilities as valued, essential members of society and to ensure they have a seat at the table.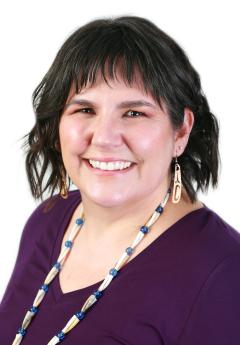 Dr. Carmen Lansdowne
Carmen serves as Executive Director of First United Church Community Ministry Society and First United Church Social Housing Society. Carmen is a member of the Heiltsuk First Nation and engages two boards to find opportunities for advocacy and leadership on social justice issues. She reignited the redevelopment of First United Church's property – the project has received unanimous approval to provide 103 units of non-market Indigenous housing; she also facilitated a partnership with Lu'ma Native Housing Society to operate the project. Carmen raises awareness on systemic injustices and promotes intercultural theology as a basis for reconciliation, indigenizing religion and decolonizing healing practices. Carmen steered an organizational turnaround of the Ministry Society, dramatically increased benefits and wages for staff, all while raising First United's profile as a historic leader for change.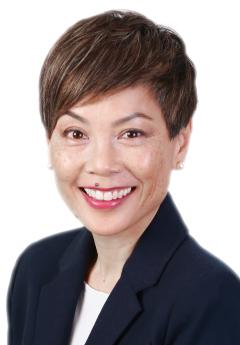 Judith Law
Judith is CEO of Anxiety Canada and has helped transform the organization since she joined in 2014. Her vision has led to a diversification in revenue streams, resulting in a five-fold increase and growth in staff from one part-time person to eight employees. Judith has curated programs and resources to help people self-manage anxiety, including MindShift CBT Groups, a virtual group therapy program; My Anxiety Plan (MAP), a self-paced online psychoeducation program for children and adults; and workshops and presentations for the private and public sectors. To date, over 800,000 individuals have accessed the MindShift CBT app, 54,000 individuals use MAP and thousands visit the website daily. Judith led the rebranding from a provincial to a national organization to pursue her goal of making the organization a national centre of excellence.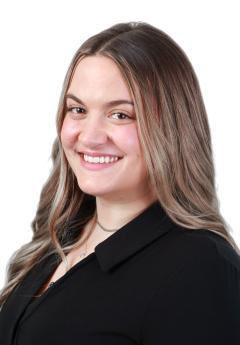 Katie Manning 
Katie is Director of Programs at KidSafe Project Society, where she focuses on developing and growing KidSafe's trauma-informed and culturally-safe programming, while furthering support to all the children and families that KidSafe serves. Katie led the expansion of KidSafe programs from nine to 17 sites over the COVID-19 pandemic, to ensure that those who needed the most assistance continued to receive food security support and essential programing while schools were closed. Katie oversees the ongoing implementation of the organization's innovative curricular framework and is often looked to for sharing best practices and advising on important issues that affect vulnerable children and youth in Vancouver. She works with police, social workers and school staff to ensure that children and their families are as safe and cared for as possible.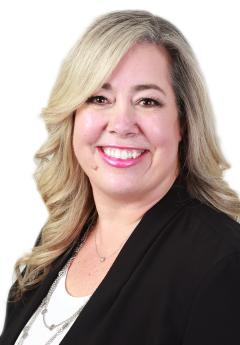 Lisa Martella
Lisa is Executive Director of A Loving Spoonful, providing free meals and nutritional support to people affected by HIV and co-existing illness. Faced with financial challenges due to COVID-19, Lisa refocused the organization and recently opened one of the largest commercial kitchens in the Downtown Eastside to continue providing nutritious meals to people facing barriers to food security. In addition to elevating A Loving Spoonful's HIV-specific services, Lisa has pivoted the organization to help with emergency isolation cases and to assist vulnerable populations who were not able to access their regular meal service due to the pandemic. Lisa also began a social enterprise called Spoonful's Candy Creations to sell candy buffets, candy bags and other candy products to help fund their programs. She is a Board Member of Touchstone Family Association.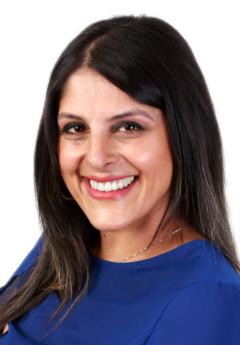 Salima Mawji
Salima is Royal Columbian Hospital Foundation's Vice President and Chief Development Officer where she leads the capital campaign to raise more than $100 million for one of the largest hospital redevelopments in Western Canada. She also embarked on a new initiative within the South Asian community to allocate funds raised for early detection and treatment of brain disorders - the next frontier in medicine. Salima is the Past Chair, Community Relations for the Ismaili Council of BC whose mandate is to expand the good work done within the Ismaili community by reaching out and engaging the non-Ismaili community in community building and philanthropic efforts.  Earlier in her career while at the BC Association for Community Living, Salima envisioned and successfully transitioned the organization through the process of an incorporated foundation.
---
This category is sponsored by
Congratulations to the 2022 nominees in the Reconciliation in Action category.
This category will honour two unique women, an Indigenous leader and an ally, working independently and committed to finding a new way forward.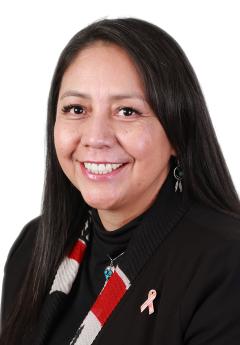 Tracy Antoine
Tracy is Vice President Indigenous Markets, BC Region at Royal Bank of Canada, a role that was tailor-made to ensure her skills and expertise were utilized to advance RBC's Indigenous Market policies and Reconciliation in Action initiatives. Tracy is from Sťuxtéws, in the Secwepemc Territory; she initiated and implemented home equity financing policies to better serve Indigenous clients for on-reserve housing, making home ownership more accessible to people in Indigenous communities. This initiative evolved into policies to further support Indigenous clients, leading directly to employment opportunities and sustained economic development for Indigenous communities across BC. Working with Indigenous youth and the Ministry of Children and Family Development, Tracy re-imagined a way to help young people safely set up personal banking. Tracy is also a matriarch, a mother and doctoral candidate.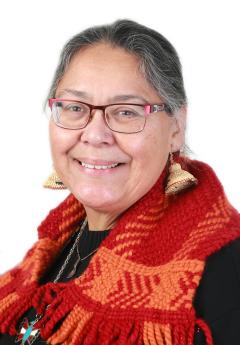 Swelchalot Shirley Hardman
Swelchalot is a member of the Shxwhá:y Village, Sixties Scoop Survivor and Senior Advisor on Indigenous Affairs at the University of the Fraser Valley (UFV), where she has guided the UFV's Indigenization and Reconciliation work for the last two decades. Swelchalot brought Halq'emeylem language credited classes to UFV, facilitated the development of an Aboriginal Culture and Language support diploma for Aboriginal support workers in the school system, facilitated the development of the Honouring Our Gifts certificate - a visual arts credential in carving and helped create the Lens of Empowerment project - a program where students work with photography and video production to examine topics related to women and identity in Stó:lō territory. Swelchalot is currently turning her experience as a leader of Indigenization into doctoral research at UBC.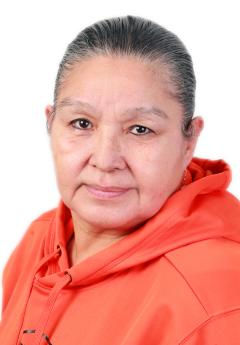 Gul Kiit Jaad
Gul Kiit Jaad, Golden Spruce Woman from Old Massett Village, Haida Gwaii, is Indigenous Cultural Liaison at Rain City Housing and Support Society. She is a proud two-spirited Haida woman. Gul Kiit Jaad co-founded Walk4Justice by walking from Prince Rupert to Prince George along the Highway of Tears, which led to several walks from Vancouver to Ottawa, that brought national attention to the Missing and Murdered Indigenous Women and Girls. Gul Kiit Jaad also co-founded the Women's Memorial March to honour the lives of missing and murdered Indigenous women. She dedicates much of her time supporting vulnerable people in the Downtown Eastside, empowering them through Indigenous teachings and art. Gul Kiit Jaad was also the first woman to apprentice under world-renowned Haida artist, Bill Reid, and she carved the Survivors Totem Pole, unveiled at Pigeon Park in 2016.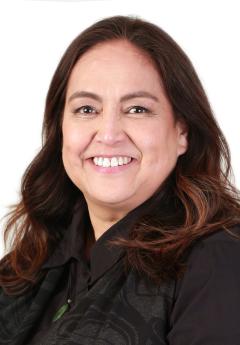 Karen Joseph
CEO and Co-Founder of Reconciliation Canada - A New Way Forward Society, Karen is a Musgamagw Dzawada'enuxw visionary, whose leadership has significantly shaped reconciliation in Canada. Her efforts contributed to the City of Vancouver designating 2013-14 a Year of Reconciliation and becoming a City of Reconciliation. Karen recently began actioning the Indigenous Women's Leadership - Resilience, Reconciliation and Shared Prosperity program, which honours the Indigenous worldview and seeks to re-establish the role of matriarchs in our communities and economies. Karen has overseen Reconciliation Walks, Reconciliation Dialogue Workshops and online gatherings to honour the unearthing of children at former residential schools. She has played a vital role in her community since she was 13 years old, assuming the responsibilities and duties of a Matriarch in her nation.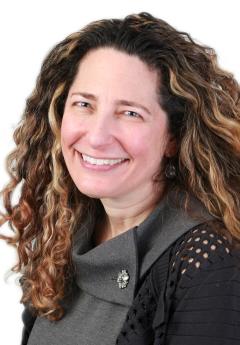 Dr. Jennifer Kramer
As Curator at the Museum of Anthropology and Associate Professor of Anthropology at UBC, Jennifer's exhibitions and scholarship are produced with Indigenous leaders, Elders, artists and knowledge holders. Dr. Kramer facilitates access to Indigenous treasures and belongings in museum collections and worked to bring Nuxalk, Heiltsuk and Wuikinuxv community members to museums across North America. She co-curated the exhibition "Shake-Up: Preserving What We Value," bringing together Indigenous knowledge with engineering, geological and architectural knowledge of earthquakes and tsunamis. At the invitation of Kwakwaka'wakw family and friends, she curated the award-winning "Kesu': The Art and Life of Doug Cranmer," which traveled to Cranmer's home community, Alert Bay. Her work focuses on reconnecting historic treasures with their Indigenous communities, healing and building intercultural relationships that foster Indigenous pride, sovereignty and wellness.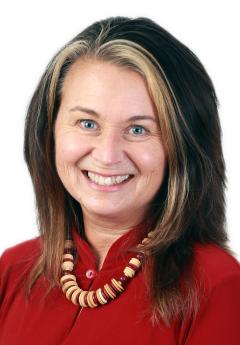 Charlene SanJenko
Charlene is Founder and CEO of PowHERhouse Impact Media Group, a company that activates and amplifies the sacred work of changemakers, offering decolonized leadership and re-Indigenized thinking and decision making. From the Splatsin band, Charlene leads with a commitment to expanding human potential and supports junior team members' decision making. She partnered, empowered, supported The Deva Project, a training and practicum program for Indigenous women in remote areas and created FIRST STEPS, a leadership program that grows capacity, emotional resilience and conscious decision making. Charlene is committed to changing the narrative across all media platforms to one that heals instead of harms and championed OMYGOD, a show about Residential Schools. Her life's work is to use media to activate greatness in others and to hold space for regenerative healing.
---
This category is sponsored by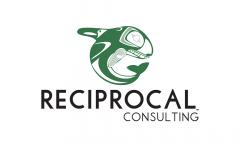 Congratulations to the 2022 nominees in the Research, Sciences & Technology category.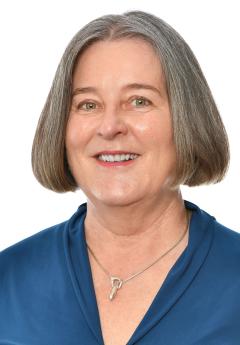 Dr. Elizabeth Bryce
Elizabeth is a leader and educator in Infection Prevention and Control, a Medical Microbiologist with Vancouver Coastal Health and Clinical Professor in the Faculty of Medicine, UBC. Elizabeth co-founded the BC Provincial Infection Control Network and played a major role in developing infection prevention guidelines, performing surveillance on multi-resistant organisms, developing educational programs and providing expertise for emerging infectious events. Elizabeth's work with the VCH Canine Scent Detection team is a Canadian hospital first as is the successful training of dogs for environmental COVID detection. She spearheaded VCH's initiative to use photodisinfection to significantly decrease infection in high risk surgeries and introduced the use of UVC light mobile disinfection units. Her interest in environmental infection control has led to the adoption of numerous new technologies, including self-sanitizing surfaces.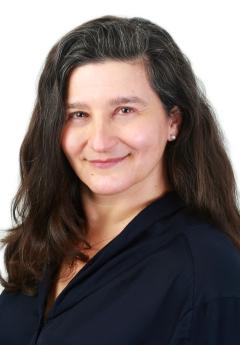 Dr. Janessa Laskin
Janessa, a Medical Oncologist at BC Cancer and Clinical Associate Professor in the Faculty of Medicine's Division of Medical Oncology at UBC, has brought cutting edge genomics technologies to clinical research. Her work identifies unknown cancer cell vulnerabilities that could be targeted using specific drugs to help patients with incurable cancers. Committed to expanding her vision, Janessa recruited a core group of physicians to establish BC Cancer's Personalized OncoGenomics (POG) program, where she works as the clinical leader. She helped create BC Cancer's "Molecular Tumour Board", a weekly meeting of clinicians and scientists that has resulted in hundreds of patients gaining access to therapies. Janessa designed and implemented training programs for medical practitioners on precision cancer genomic medicine, and she has emerged as a global leader in the field.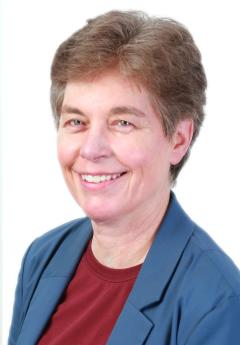 Dr. Gail Murphy
Gail is Vice-president, Research and Innovation and a Professor in the Department of Computer Science at UBC. Through her leadership of the Dimensions pilot project, Gail is bringing about transformational change in UBC's research culture by adopting sound Equity, Diversity and Inclusion-informed analyses, policies and practices that improve the university's ability to attract and retain researchers, staff and students, strengthen research outputs and increase overall excellence in research. Gail was instrumental in the development and implementation of Canada's new National Quantum Strategy, which supports research into quantum science and technologies and bolsters an emerging quantum industry. Gail also co-founded Tasktop Technologies Inc, a company that helps large organizations manage the process of building software. She is recognized as a pioneer in the field of computing science.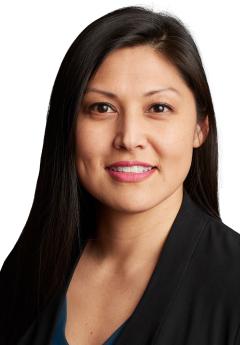 Cybele Negris
Cybele co-founded and became majority owner, President and CEO of Webnames.ca, a tech enterprise employing hundreds and growing from one to over 800 products since 2000. Under Cybele's leadership, Webnames achieved this success while retaining its commitment to be 100% Canadian owned and operated. In the early 2000s, Cybele was one of the few female founders in the tech industry and she focused on creating a supportive, flexible workplace and culture for women, LGBTQ and diverse employees. For nearly 20 years, Cybele has advocated to increase awareness and eliminate systemic barriers holding women back from pursuing and thriving in tech/STEM. She is a prolific public speaker and writer on systematic barriers and cultural attitudes impacting women's inclusion and advancement and has become a highly sought after thought leader on the topic.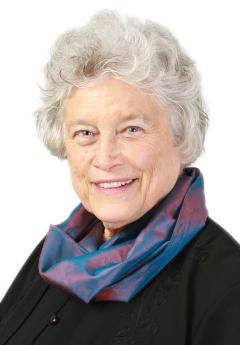 Dr. Jerilynn Prior
Jerilynn founded the unique research/knowledge-sharing UBC Centre for Menstrual Cycle and Ovulation Research (CeMCOR) and has spent her career researching and discovering ways to improve the lives and health of women. Jerilynn's innovative approaches to collaborative leadership, knowledge translation and research have led to the discovery that silent ovulatory disturbances commonly occur in clinically normal menstrual cycles and are related to bone loss. She coined perimenopause as "estrogen's storm season," and put progesterone on the map as effective for hot flush therapy and estrogen's partner hormone. Jerilynn hypothesizes premenopausal estrogen-progesterone balance will prevent osteoporosis, heart disease, breast and endometrial cancers. Jerilynn has been called a "disruptor" because of "her impactful research and its presentation has challenged dogma and changed practice in the field of medicine, menstrual cycles, hormone therapy." 
Dr. Anna Tinker
As a medical oncologist with BC Cancer, Anna is a healthcare innovator and a champion for women in BC, with an expertise in gynecologic malignancies. As Chair of B.C.'s Gynecologic Cancer Initiative Clinical Trials Group, Anna has been instrumental in increasing access to innovative and promising clinical trials for women in BC with gynecological cancers. Anna works closely with BC's Gynecologic Cancer Research Program, innovating research in early cancer detection and treatment. She is leading the development of a new tool for cancer detection and as BC Cancer's Gyne-Tumour Group Chair, she leads the gynecologic cancer care community to foster and implement changes in clinical treatment guidelines, enhancing equal access to care for women across BC. She is also a Clinical Assistant Professor in UBC's Faculty of Medicine.
---
This category is sponsored by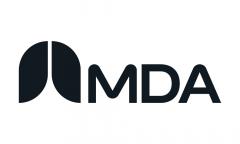 Congratulations to the 2022 nominees in the Young Woman of Distinction category.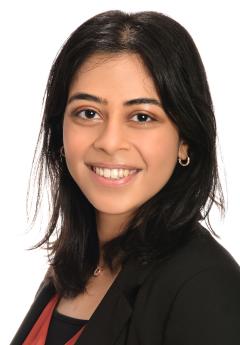 Hebah Hussaina
Hebah is passionate about supporting STEAM (science, technology, engineering, arts and mathematics) education for youth. Through her role as Surrey Program Coordinator for Science World's Future Science Leaders, Hebah brings together diverse experts and educators to develop and facilitate lesson plans and to introduce students to career paths within STEAM. She was a panel speaker during Youth Innovation Day at the 2019 BC Tech Summit. Hebah is Founder and President of Youth for CARE, which fundraises and raises awareness for Surrey Memorial Hospital, while fostering connections between youth and the hospital. She helped pilot an initiative to 3D-print assistive devices to members of the local hospital and health care community. In 2019, Hebah gave a TEDx Talk, "How Volunteering Grows Healthy Communities," focusing on how volunteering impacts her journey.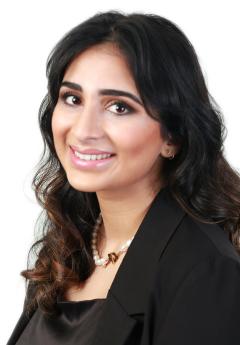 Niki Oveisi
Niki is Associate Director of Free Periods Canada Foundation, where she advocates for menstrual equity. She contributed to a systems-level analysis of Canadian menstrual inequities for the Oxford University Map the System Competition, using a critical lens to evaluate the roots and state of menstrual inequities which was selected to represent Canada on a global stage. Niki helped execute MenstruART, a performance art event to explore issues in menstrual equity and help people safely engage in dialogue. She co-led a project to promote reusable menstrual supplies at UBC and is applying her research nationwide. Niki is also a Pharmaceutical Sciences PhD student at UBC, researching the impact of cancer on psychosocial, sexual, and reproductive outcomes of young cancer patients, with an emphasis on sex and gender impacts.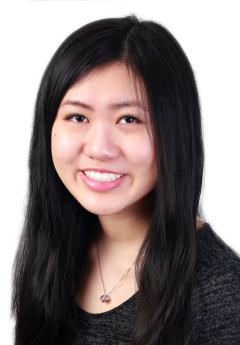 Stephanie Quon
Stephanie founded The Sprouts Initiative, a community organization focused on sustainability, accessibility and community. Stephanie approaches local non-profits to help them explore accessibility challenges and works collaboratively to create a funded accessibility solution. Through The Sprouts Initiative, she has led more than 16 community projects, involved more than 300 people in volunteer and leadership positions, donated 10,000+ end-of-day meals to local shelters and distributed 13,000 pieces of interactive art. Stephanie has led seven grant-funded projects, including accessible technology with a youth tutoring program, sensory room equipment for Canucks Autism Network and upgrades for power doors at Holy Family Hospital. Two environmental projects undertaken are end-of-day bread collection and distribution of reusable straws Stephanie is also an electrical engineering undergraduate student at UBC, interested in renewable energy, accessibility and biomedical Engineering.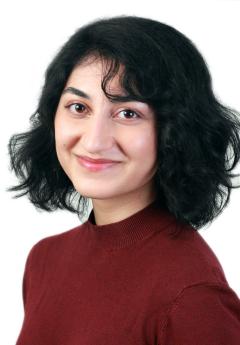 Vedanshi Vala
Vedanshi is Co-founder and Executive Director of BOLT Safety Society, a federally registered not-for-profit fostering safer and equitable communities. She is the principal lead and visionary behind the launch of their mobile platform, which provides free access to safety and self-defense tutorials and information on local services for survivors of violence and abuse. In response to a growing number of Asian hate crimes and reports of stalking, Vedanshi launched the Safe Buddies Program to help women, non-binary folks and seniors get home safe. The program now offers a national hotline, so that anyone in need of a Safe Buddy anywhere in Canada can request one. Vedanshi also launched a 'Safe Hubs' partnership with local businesses that provides safe places where victims of domestic violence can seek temporary refuge. 
---
This category is sponsored by
Congratulations to the 2022 nominees in the Outstanding Workplace category.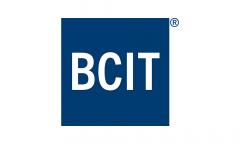 BCIT
British Columbia Institute of Technology's vision is to empower people, shape BC and inspire global progress. BCIT is led by President Kathy Kinloch, a senior leadership team comprised of 80% women and an organization of 50% women, reflecting the school's value of championing diversity and inclusion. BCIT supports ongoing employee development with a professional development program and education assistance fund, and all employees are encouraged to enroll in BCIT's course offerings free of charge. Employees' work-life balance is supported through flexible work arrangements and the school recently introduced Wellness Works, a range of online courses, initiatives and events to foster the healthiest workplace possible. Investing in employee recognition is a priority and the annual Employee Excellence Awards program honours employee contributions to achieving BCIT's commitments to students and colleagues.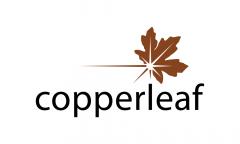 Copperleaf
Copperleaf has grown from a small local start-up into a global corporation with clients spanning five continents and managing over $2.6 trillion worth of critical infrastructure assets. In 2020, Copperleaf embarked on a company-wide initiative to refresh the culture; over 300 employees participated in an eight-month long process to redefine core values. The company works to empower female leadership in tech, with more than 35% of employees identifying as female and women holding the highest leadership positions. The company recently launched "Speakers from Underrepresented Groups" featuring guests from the Tahltan Nation, LGBTQ2S+ community and experts on neurodiversity. After a recent audit, Copperleaf was categorized as an "Equity, Diversity and Inclusion Champion," with the board and leadership team reaching 50% representation from underrepresented groups.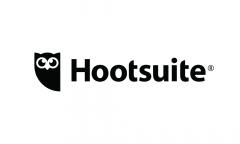 Hootsuite
Hootsuite works to build a diverse, inclusive, results-oriented culture that encourages employees to be who they are, in an environment where everyone can excel. Hootsuite recently revamped employee benefits to include increased mental health coverage, culturally appropriate trauma counselling and speech and behavioural therapy. The company implemented coverage for fertility treatments and gender affirmation surgeries and has received overwhelmingly positive feedback from employees around additional resources, new benefits, reimagined workspace and mental health-related time off. Hootsuite conducts Pay Equity Assessments to honor equal pay and provides employees opportunities to pursue new paths outside of their current department. Last year, Hootsuite employees logged off for a Wellness Week with full pay.  Hootsuite looks through a Diversity Equity and Inclusion lens to create a nurturing environment for everyone.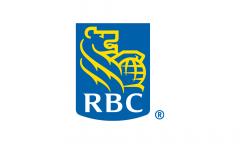 RBC Royal Bank
RBC Royal Bank takes a purposeful, values and principles-led approach to operations and in creating a supportive culture for employees. The company sponsors eight Employee Resource Groups to foster inclusion and empowerment. Recognizing the impact of COVID-19, RBC made available additional mental health supports and extra allowances for time off for those with care giver responsibilities, and doubled the existing Child Care Benefit top up. Believing that achieving gender equity is key to long term success, gender parity goals are in place for new executive appointments. RBC strives for 50% representation of women in all Leadership Development programs and women's representation on their Board of Directors has increased to 47%. RBC fosters a supportive, growth-based environment through Listening Circles, peer-to-peer mentorship, and a series of wellness campaigns throughout the year.
Scotiabank
Scotiabank is committed to its 4,000 employees in the BC & Yukon Region, prioritizing employee success as essential to the growth, resilience and long-term well-being of the company. In 2020, women filled 36% of vice president roles or higher, bringing Scotiabank closer to its target of 40% by 2025. Scotiabank offers programs designed to improve workplace diversity and inclusiveness, overseen by an Inclusion Council. With a commitment to health and wellness, employees get five personal days each year and the company is increasing coverage for mental health services from $3,000 to $10,000. Family friendly benefits include top up packages for new parents and the bank has a Rising Leader Mentorship program for second year university students and a Young Professionals affinity group designed for young people to achieve long-term career success.
---
This category is sponsored by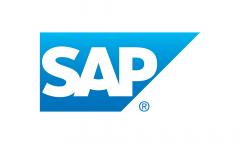 2023 Women of Distinction Awards presented by Scotiabank
When: May 9, 2023
Where: Westin Bayshore Vancouver
She enriches the community through her talents and her commitment to visual, literary, media, architectural and/or performing arts and has made a significant and sustained difference in Metro Vancouver. She excels at facilitating or promoting the artistic efforts of others and broadening community engagement in the arts. She may be a curator, arts administrator, artist or other member of the arts community.  
Her colleagues and competitors in the field acknowledge her professional leadership and consistent commitment to excellence. She has made a significant and sustained difference in Metro Vancouver while leveraging her achievements and business acumen to facilitate change and create opportunities. She demonstrates respect for, and engagement with her community, clients and colleagues. She may be a CEO, senior executive, professional or businesswoman. 
She has personally identified a local community need or issue and initiated meaningful change, dedicating her own time and resources to champion her cause. What started as a volunteer crusade could now be a full-time or paid role for this leader. She has made a significant and sustained difference in Metro Vancouver while being recognized as a source of strength and heart in her community and is able to harness the time, talent and capacity of others. She may be a founding member, administrator, board member or another community-minded leader. 
She inspires a passion for life-long learning in those around her and has made a significant and sustained difference in Metro Vancouver. She contributes through practice, research or administration in a learning environment including the education system, employee training and development, community education and/or alternative programs. She motivates others to gain knowledge, set goals or seek opportunities. She may be an academic, educator, administrator or other champion of learning. 
She has taken an innovative approach to solving a problem, filling a need or breaking into a new market. Her drive, ingenuity and solid vision for her business separates her from her competitors. She has made sacrifices and taken great risks to successfully launch, revive or manage a business, all while having made a significant and sustained difference in Metro Vancouver. She may be a founder, owner, leader or other innovator who has been operating for a minimum of three years.
She is dedicated to promoting and creating the practices that contribute to a sustainable community, while having made a significant and sustained difference in Metro Vancouver. She generates opportunities that minimize the physical, ecological, human and economic impact on our planet. She collaborates with and educates others to identify strategies and solutions for good environmental practices and partnerships. She may be an advocate, leader, administrator or other promoter of green initiatives and practices. 
She has an unwavering commitment to delivering, promoting and advocating for healthy lives and communities. She has made a significant and sustained difference in Metro Vancouver while empowering her community to change or better their lives through improved health and wellness practices. She may be a physician, practitioner, nurse or other woman committed to health and wellness. 
Hired or summoned to the role for her exemplary qualifications, she propels change through her leadership, professionalism and vision within the non-profit sector. She has made a significant and sustained difference in Metro Vancouver while strengthening and building momentum and capacity by advocating for important issues and/or causes. She mentors, inspires and mobilizes others through her personal commitment and passion. She has successfully identified new opportunities, resources and/or partnerships. She may be a director, CEO, and/or visionary. 
Honouring two unique women, an Indigenous leader and an ally, working independently and committed to finding a new way forward. They engage their communities in dialogue and actions to strengthen relationships. They have made a significant and sustained difference across Metro Vancouver by supporting healing and building more just and equitable communities for all people. They may be a champion or advocate committed to the reconciliation movement. 
She has made a significant and sustained difference in Metro Vancouver through her dedicated pursuit of scientific, technological and/or research-based discoveries. She is highly respected in her field and is a sought-after visionary and mentor of other women. Her dedicated approach to her industry and/or program signifies her leadership and critical thinking abilities. She may be a scientist, researcher, senior administrator or other leader. 
She is an exceptional young woman aged 18-25 who demonstrates leadership, maturity and compassion. She has made a significant difference in Metro Vancouver through her commitment to a cause or pursuit of a personal dream while showing perseverance, innovation and a keen understanding of community issues. 
This award category recognizes a business or organization that has implemented a unique workplace culture. It supports and responds to the diverse needs of its employees, encouraging them to balance the demands and rewards of career, family, community and personal growth. This business or organization acknowledges the additional challenges that its female employees may face and proactively supports the success and advancement of women in its workplace. 
Receive high-level visibility before, during and after the event while aligning your business with a great cause. 
Sponsorship opportunities offer a perfect platform to showcase your brand directly to an exclusive market of professionals. 
Recognition levels can be tailored to your marketing needs to ensure your message is delivered in line with your corporate social responsibility goals. 
Sponsorship levels range from $3,500 to $25,000. 
To learn more, please contact Jena Fair at distinction@ywcavan.org | 604 895 5768.
Our alumnae include some of Metro Vancouver's most inspiring and influential women whose outstanding achievements have made a lasting impact on the well-being of our community. 
Connecting the Community Award
Each YWCA Women of Distinction nominee is eligible to win the Connecting the Community Award. The recipient is selected by public vote, and the winner chooses a YWCA cause that is important to her, donating $10,000, courtesy of Scotiabank, to the YWCA program of her choice. 
Eligible causes include: 
Voting for the Connecting the Community Award is now closed.
Event Details 
Thursday, May 26, 2022 | 5:30pm 
JW Marriott Parq Hotel, Vancouver 
Tickets 
Two tables have become available for the gala dinner. Purchase your tickets here.
This year we are also offering the option of watching the live stream from home. Purchase your live stream tickets below. 
Live stream ticket holders: Your unique link will be emailed to you before the event. Please ensure you provide the correct email address when registering.
---
A portion of your ticket, along with any donations in this transaction, is eligible for a tax receipt. If this is a personal purchase, CRA requires that you provide us with your residential address and phone number. If you would like separate tax receipts per person, we suggest you complete your purchase through separate transactions. 
All ticket purchases are final. No refunds will be issued. 
From May 26 to December 2, 2022
Support the people and organizations that are making a difference across Metro Vancouver by nominating a woman or workplace for a YWCA Women of Distinction Award. 
January and February
The Nominations Committee reviews all submissions for completeness, eligibility and ensures that each nomination fulfills ALL of the nomination criteria.  
March 2023
All nominees are invited to the Announcing the Nominees event, where they are invited to get to know each other and celebrate their nominations. 
March to April 2023
Each YWCA Women of Distinction nominee is eligible to win the Connecting the Community Award. The recipient is selected by public vote (online), and the winner chooses a YWCA cause that is important to her, donating $10,000, courtesy of Scotiabank, to the YWCA program of her choice. 
An external, diverse panel of judges, including community leaders and members of the public, evaluate nominee applications to decide each category recipient. Judge's names are not disclosed.
May 9, 2023
Recipients are announced at the Women of Distinction Awards, our premier fundraising event. By purchasing tickets, you are supporting vital services to women and children in Metro Vancouver.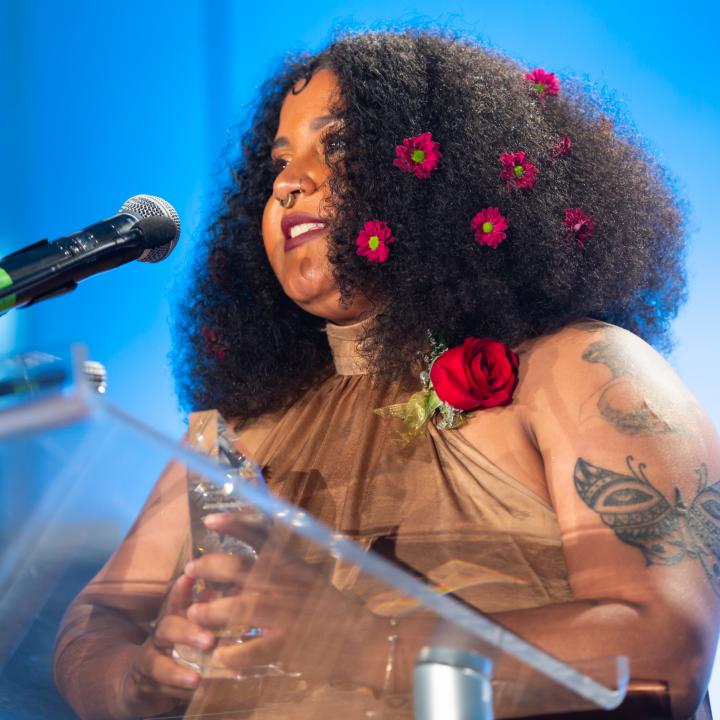 Meet our
2022 Recipients
More than 1,300 guests and volunteers gathered on May 26, 2022, for our first in-person Awards gala in three years. Together we celebrated and honoured the achievements of 75 inspiring women and workplaces who are driving change in their communities.