Women of Distinction Awards
Recognized nationally, the YWCA Women of Distinction Awards presented by Scotiabank is our premier fundraising event, honouring extraordinary women leaders and businesses. 
2024 Women of Distinction Awards presented by Scotiabank
When: May 13, 2024
Where: Westin Bayshore Vancouver
They enrich the community through their talents and their commitment to visual, literary, media, architectural and/or performing arts and have made a significant and sustained difference in Metro Vancouver. They excel at facilitating or promoting the artistic efforts of others and broadening community engagement in the arts. They may be a curator, arts administrator, artist or other member of the arts community.  
Their colleagues and competitors in the field acknowledge their professional leadership and consistent commitment to excellence. They have made a significant and sustained difference in Metro Vancouver while leveraging their achievements and business acumen to facilitate change and create opportunities. They demonstrate respect for, and engagement with their community, clients and colleagues. They may be CEOs, senior executives, professionals or businesswomen. 
They have personally identified a local community need or issue and initiated meaningful change, dedicating their own time and resources to champion their cause. What started as a volunteer crusade could now be a full-time or paid role for this leader. They have made a significant and sustained difference in Metro Vancouver while being recognized as a source of strength and heart in their communities and are able to harness the time, talent and capacity of others. They may be founding members, administrators, board members or another community-minded leaders. 
They inspire a passion for life-long learning in those around them and have made significant and sustained difference in Metro Vancouver. They contribute through practice, research or administration in a learning environment including the education system, employee training and development, community education and/or alternative programs. They motivate others to gain knowledge, set goals or seek opportunities. They may be academics, educators, administrators or other champions of learning. 
They have taken an innovative approach to solving a problem, filling a need or breaking into a new market. Their drive, ingenuity and solid vision for their businesses separates them from their competitors. They have made sacrifices and taken great risks to successfully launch, revive or manage a business, all while having made a significant and sustained difference in Metro Vancouver. They may be a founders, owners, leaders or other innovators who have been operating for a minimum of three years.
They are dedicated to promoting and creating the practices that contribute to a sustainable community, while having made a significant and sustained difference in Metro Vancouver. They generate opportunities that minimize the physical, ecological, human and economic impact on our planet. They collaborate with and educates others to identify strategies and solutions for good environmental practices and partnerships. They may be advocates, leaders, administrators or other promoters of green initiatives and practices. 
They have an unwavering commitment to delivering, promoting and advocating for healthy lives and communities. They have made significant and sustained difference in Metro Vancouver while empowering their communities to change or better their lives through improved health and wellness practices. They may be physicians, practitioners, nurses or other women committed to health and wellness. 
Hired or summoned to the role for her exemplary qualifications, they propel change through their leadership, professionalism and vision within the non-profit sector. They have made significant and sustained difference in Metro Vancouver while strengthening and building momentum and capacity by advocating for important issues and/or causes. They mentor, inspire and mobilize others through their personal commitment and passion. They have successfully identified new opportunities, resources and/or partnerships. They may be directors, CEOs, and/or visionaries. 
Honouring two unique women, an Indigenous leader and an ally, working independently and committed to finding a new way forward. They engage their communities in dialogue and actions to strengthen relationships. They have made a significant and sustained difference across Metro Vancouver by supporting healing and building more just and equitable communities for all people. They may be a champion or advocate committed to the reconciliation movement. 
They have made a significant and sustained difference in Metro Vancouver through their dedicated pursuit of scientific, technological and/or research-based discoveries. They are highly respected in their field and is a sought-after visionary and mentor of other women. Their dedicated approach to their industry and/or program signifies their leadership and critical thinking abilities. They may be scientists, researchers, senior administrators or other leaders. 
They are exceptional young women aged 18-25 who demonstrate leadership, maturity and compassion. They have made significant difference in Metro Vancouver through their commitment to a cause or pursuit of a personal dream while showing perseverance, innovation and a keen understanding of community issues. 
This award category recognizes a business or organization that has implemented a unique workplace culture. It supports and responds to the diverse needs of its employees, encouraging them to balance the demands and rewards of career, family, community and personal growth. This business or organization acknowledges the additional challenges that its female employees may face and proactively supports the success and advancement of women in its workplace. 
Recognize trailblazers across Metro Vancouver by nominating a woman or workplace for a YWCA Women of Distinction Award. 
We strongly encourage nominations that recognize the contributions of Black, Indigenous and People of Colour, as well as 2SLGBTQIA+ individuals. These awards honour all women, including trans women.
View our FAQ page for answers to frequently asked questions or watch this video on how to successfully submit a nomination.
Nominations for the 2024 Women of Distinction Awards presented by Scotiabank are now open and will close on Friday, December 1, 2023 at 5:00pm.
Nomination Information
Eligible nominees must: 
Live and work (individuals) or operate (businesses and organizations) within the Metro Vancouver region bounded by and including Hope, Pemberton, Sunshine Coast and the United States border 
Not currently be taking part in a campaign or serving a term in office as an elected government official 
Satisfy each of the nomination criteria for their award category 
Consent to the nomination and the publication of their name, photo and information 
Attend the Women of Distinction Awards photoshoot 
Be available to attend the event 
For the Young Woman of Distinction category, be 18-25 years of age as of March 8, 2023 
Satisfy the YWCA Metro Vancouver Women of Distinction Values Statement (see below) 
Submit a quote and participate in the Connecting the Community Award (individuals only) 
A Woman of Distinction inspires others. She has achieved outstanding success in her field by: 
Showing vision and initiative to break new ground or old barriers  
Demonstrating accomplishments that help her stand out amongst her peers 
Being a leader and role model 
Participating actively as a volunteer 
Being recognized by her community for her sustained commitment and contribution within her category 
An outstanding workplace supports the wellness and diverse needs of its employees by: 
Being a role model in best workplace practices by implementing an innovative initiative exclusively for employees  
Being progressive and responsive to employee needs, including work-life balance 
Being committed to equity, diversity and inclusion
Supporting the advancement and success of women 
Fostering professional development and mentorship 
Supporting employee volunteerism and community initiatives 
Promoting healthy lifestyles 
All nominations must be completed online. We recommend that you complete your work in a word processing program, such as Microsoft Word, and then copy and paste it into the form when ready. Please refer to the FAQ page. 
The Nominations Committee reviews all submissions for completeness, eligibility and ensures that each nomination fulfills ALL of the nomination criteria. Please note that not every nomination submission is accepted. Accepted nominations are forwarded to an independent Judging Panel. The Nominations Committee and Judging Panel reserve the right to withhold an award in any category.  
The YWCA Metro Vancouver Women of Distinction Awards encourages nominations that showcase individuals who are driving positive change either directly or by example. Activities and achievements of all potential nominees must align with the YWCA's values. The candidates' participation in employment, recreation or special interests encapsulates the spirit of women's equality as outlined in YWCA Metro Vancouver's mission and vision. The YWCA reserves the right to revoke an award if subsequent circumstances respecting the recipient contradict the mission, ethics and/or values of YWCA Metro Vancouver or bring its reputation into disrepute. The nominee or nominator may withdraw the nomination, for any reason, up to two weeks before the award ceremony. The withdrawal must be made in writing, notifying the nominator/nominee and the YWCA of the withdrawal. The YWCA will accept the withdrawal, effective immediately. 
ARTS, CULTURE & DESIGN
Carrie Tennant
BUSINESS & THE PROFESSIONS
Miranda Lam 
COMMUNITY CHAMPION
Lauren Simpson 
CONNECTING THE COMMUNITY AWARD
Adebukola Adewuyi 
EDUCATION, TRAINING & DEVELOPMENT
Margot Young 
ENTREPRENEURSHIP & INNOVATION
Jennifer Smith 
ENVIRONMENTAL SUSTAINABILITY
Jeanette Jackson
HEALTH & WELLNESS
Karen Tee
NON-PROFIT
Azra Hussain
RECONCILIATION IN ACTION
Ginger Gosnell-Myers
RECONCILIATION IN ACTION - INDIGENOUS ALLY
Jean Yuen
RESEARCH, THE SCIENCES & TECHNOLOGY
Dr. Connie Eaves
YOUNG WOMAN OF DISTINCTION
Sang Le
OUTSTANDING WORKPLACE
Grosvenor
2023 Women of Distinction Nominees
In the interest of fairness and transparency, nominees' biographies have been written by YWCA Metro Vancouver staff, with information retrieved from the nomination packages.
Congratulations to the 2023 nominees in the category of Arts, Culture & Design.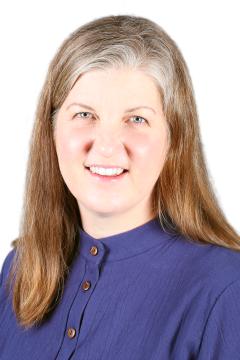 Carrie Tennant 
Carrie is Founder and Artistic Director of the Vancouver Youth Choir, a performance group that reaches across generational and cultural lines and that has 400+ singers, staff and volunteers. In 2021, Carrie created the Kindred program, where newcomers to Canada are immersed in a free, six-week choral experience, learning music and culture from Indigenous mentors. She also founded and chairs the BC Choral Mentorship program, is frequently invited to perform and collaborate with professional ensembles and has guest-conducted and adjudicated at events across BC and the world. Carrie is also Associate Conductor of the Vancouver Chamber Choir. Carrie's natural role-modeling and inclusive leadership style is wide-reaching and non-hierarchical, impacting in equal measure her peers, collaborators, publishers, mentees and most importantly the local youth in whom she so firmly believes.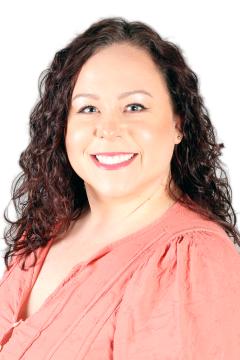 Courtney Mienkina
Courtney is a Fine Arts Teacher with the Abbotsford School District and a passionate multi-media artist who uses art to make the world a better place. Courtney created and organized a Black Icons Art Exhibit in 2021 for Yale Secondary School. When the Sumas Prairie flood hit her community in 2021, she used art to raise funds for flood relief. Courtney created and donated four original artwork pieces to the community project called arTHANKS, an initiative that provided original artwork as a thank you to frontline workers during the pandemic, and she created a womens' empowerment series of artwork that was on display at the Kariton Art Gallery. She also created and participated in the Purple Night Light Project at the Reach Art Gallery and Museum, which brought awareness to domestic violence.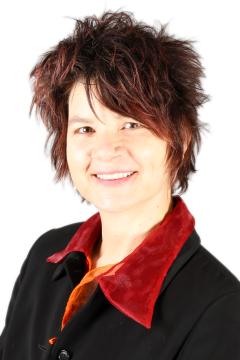 Liz Marshall
Liz is a film director, producer, writer, consultant, and mentor, who believes that documentaries can change the world. She is active in many community projects to support the environment and solidarity work with local Indigenous communities and her feature length documentaries focus on social justice and environmental themes. She is known for Meat the Future, about the next agricultural revolution narrated by Dr. Jane Goodall, and she brings awareness to animal exploitation with her award-winning documentary The Ghosts in Our Machine. She also directed a trilogy of short films about the HIV/AIDS crisis in Africa, helping launch the ground-breaking Grandmothers to Grandmothers movement. Liz often works with young filmmakers, guiding them through their first film industry internships and employment and helping them launch their careers.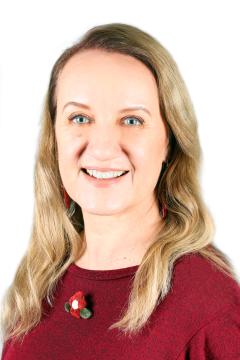 Yvonne Chartrand
Yvonne, a renowned choreographer and dancer, is Co-Founder of V'ni Dansi ("come and dance" in Mitchif), a traditional Métis and contemporary dance company dedicated to sharing the dances, stories and culture of the Métis. Dancers perform Métis dance under the name the Louis Riel Métis Dancers, and contemporary works as V'ni Dansi. Yvonne's ancestors come from the Métis community of St. Laurent, Manitoba, a history that she calls upon in both her mastery as a traditional Métis dancer and jigger, and as a world leader in contemporary Indigenous dance. Yvonne leads the company as Artistic Director and is an important culture and knowledge keeper and deeply honours the teaching of her Elders, passing down her knowledge to the next generation of artists that she mentors. 
---
This category is sponsored by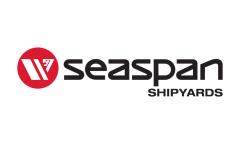 Congratulations to the 2023 nominees in the category of Business & the Professions.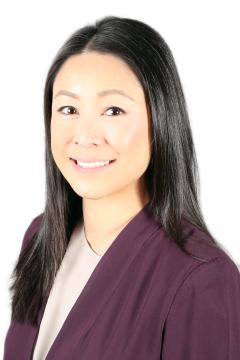 Abby Pang
Abby is Principal, Founder and Lead Lawyer at Illuma Family Law. She established a women-led firm to create a place free of judgment and oppression for women to practice law, and it is one of the first firms to compensate law associates with both base salary and commissions, while offering both paternal leave and child care top up. Abby is an advocate for healthy families and children, helping them navigate the legal system, while empowering them to have a voice throughout the process. Under Abby's leadership, Illuma is working towards normalizing a fairer and calmer manner of legal separation agreements, distinguished from the traditional aggressive legal culture to resolution-focussed. Abby also serves as a mentor through the Federation of Asian Canadian Lawyers and volunteers with Amici Curiae Friends of Court.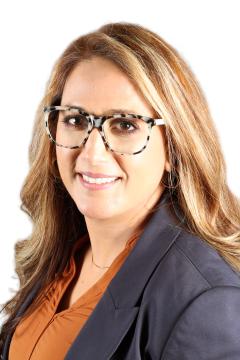 Anita Bhandari
Anita is Chief Human Resources Officer at the City of Burnaby, where she brings almost 20 years experience from the public and private sectors. She has created and filled the position for the first equity, diversity and inclusion lead within the City of Burnaby and has taken a major role in the Burnaby Moving Forward program, the City's effort to transform and modernize workplace culture. Her experience working within complex union environments is instrumental in developing programs to empower and enhance staff talent in order to improve service to Burnaby residents. Previously, she led the initiative when Grouse Mountain became the first smoke-free resort in BC, and she founded her own company that took her to communities throughout BC, while serving as a consultant for educational institutions and associations.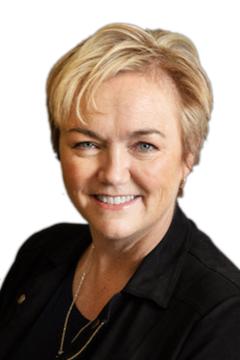 Catherine Dahl
Catherine is CEO of Quadient Accounts Payable by Beanworks, a company she re-launched when it had less than $100K in annual revenue, six employees and 19 customers. She has since grown it to $20 million in revenue with over 146 employees, nearly 40% of whom are female and 35,000 users globally. Catherine attracted the highest-quality investors to support her company and delivered on her promises to those investors; In March 2021, Beanworks was acquired by Quadient for over $110M, one of the largest exits ever from a Vancouver-based company. Catherine has devoted her career to empowering women by ensuring they have equal representation within leadership roles and technical positions at Beanworks with her carefully crafted hiring process and a compensation strategy that ensures equal pay for equal work.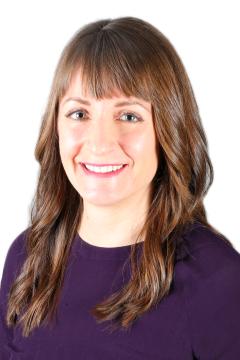 Lia Moody
Lia is an employment, human rights and disability lawyer at Samfiru Tumarkin LLP, where she is Managing Partner and Western Canada Practice Leader. She is also Founder of the firm's Women in Law group, creating a safe space to discuss the challenges women face in the profession and to engage the office to find ways to break down barriers for women. She is a fierce advocate for women, especially those who have experienced sexual harassment in the workplace; Lia takes on many cases pro bono simply because someone would otherwise be voiceless without her help. She regularly appears on TV and radio to share information that assists individuals with ascertaining their legal rights. She is a well recognized leader in employment law, exemplified in her many ground-breaking decisions.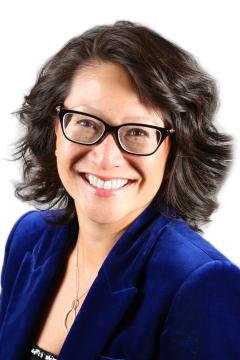 Lillian Tummonds
Lillian is Vice President of Office Operations - Western Canada at Cadillac Fairview Corporation and Past Chair of the Building Owners and Managers Association of BC (BOMA). Through determination, continuous learning and setting ambitious goals, she now oversees 5.5 million square feet of prime commercial real estate. Lillian is a leader in sustainable building management and has helped deliver green building energy projects to some of Vancouver's most iconic properties, including the first GeoExchange office project and the low-carbon conversion of the old Sears building, bringing the Microsoft Centre of Excellence to Vancouver. She was also responsible for implementing one of the city's largest electric car charging stations. Lillian is also a passionate mentor to other women and colleagues in helping them achieve their personal and professional goals.
Mary-Jane Piggott
Mary-Jane is the first female Principal and Vice President at Klohn Crippen Berger (KCB) in its 70-year history, where she has spearheaded policy changes that encourage women to stay in the engineering profession following parental leave. As chair of KCB's women's committee, Mary-Jane helped reach a broader segment of KCB staff on issues like unconscious bias that particularly impact women. Mary-Jane is also a mentor to colleagues and contributes to Truth and Reconciliation. She co-authored and co-presented The Value of Indigenous Engagement on Engineering and Geoscience Projects, a training session for members of Engineering and Geoscientists of BC and the public. She has spearheaded a KCB-funded yearly scholarship at the University of Northern British Columbia for Indigenous students enrolled in engineering, environmental or mining services studies.
Michelle Duke
Michelle in her role of Regional Vice President with RBC Wealth Management – Private Banking has helped create a new culture of inclusivity and freedom to speak out. At RBC's Royal Direct Call Centre, she co-created the Colleague Contact program to connect Royal Direct employees with in-branch staff bringing two independent groups together and resulting in an enhanced client experience and broader career opportunities for employees. Michelle leads a highly engaged and effective team, is the Co Executive-Chair of the RBC PRIDE Employee Resource Group and has spearheaded the BC Employee Orientation program for Private Banking B.C. Region. Michelle feels strongly that being one's true self in business is powerful and ground-breaking, and has shared her personal story with colleagues in her candid "Speak Up Series" presentation.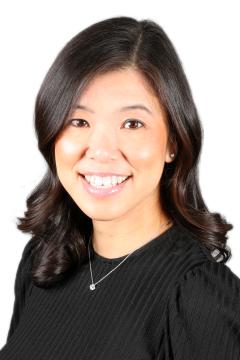 Miranda Lam
Upon joining Acuitas Therapeutics as Chief Legal Officer and Senior Director, Business Development in 2022, Miranda began establishing the first all-female legal team at the company and supporting women and other equity-seeing groups in biotech. She has mentored countless law students and young lawyers, particularly BIPOC professionals. While an equity partner at law firm McCarthy Tetreault, Miranda advocated for diversity, equality and inclusion and was the first National Gender Equality lead for their Inclusion Now priority. She spearheaded initiatives to increase the number of women in the partnership, and designed and spoke on panels across the firm on racialized experiences and career development, championed unconscious bias training and organized the first "men and masculinity" allies group for gender equality. In 2018, she was named the first female Board Chair of Vancouver Foundation.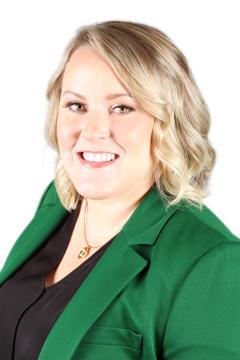 Morgyn Chandler
Morgyn is the first female Managing Partner at Hammerco Lawyers LLP, where she focuses on sexual assault, elder abuse, estate litigation and personal injury. As lead of Hammerco's civil sexual assault group, Morgyn acts on behalf of survivors, creates a safe and trusting environment, and supports survivors to understand their legal options. She has also implemented training within the firm so colleagues can best support survivors from a trauma-informed perspective. Morgyn has expanded contingency fee arrangements to areas of litigation that traditionally employ an hourly fee structures in order to expand access to clients for whom cost may be a barrier. At Hammerco, she instituted flexible working arrangements prior to the pandemic and is committed to finding new ways to maximize people's ability to live a balanced life.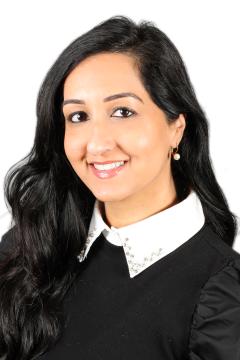 Natasha Jeshani
Natasha is President and CEO of Career Contacts, a HR and recruitment consulting firm with an unwavering focus on clients, candidates, colleagues and community. In four years, Natasha has grown her team from 3 to 20, and from BC-based to serving clients throughout North America. Natasha has touched more than 10,000 careers through her public speaking and placement work, plus a wide audience with her book, The HR Insider, How to Land your Dream Job and Keep it. Natasha founded a second corporate training and development company, Training Arch, and has created a signature Leadership Certificate Program dedicated to training both aspiring and established leaders. Natasha also leads over a dozen webinars and courses each year through organizations such as UBC, Young Women in Business and the BC Tourism & Hospitality Conference.
Parm Hari
Parm is Vice President People, Process & Performance at Vancouver Fraser Port Authority (VFPA) and is responsible for leading human resources, project management and business optimization, internal communications and facilities. Within Parm's first year at the VFPA, she led a transformation of the organization's culture and improved employee experience by building a three-year people strategy, positioning the organization for significant growth during the pandemic and in the next 10 years. She also built out the HR department to include centres of excellence and a business partner model, while operating at 50% staffing levels and keeping team morale and engagement levels. Parm has 20 years of diverse experience within large, complex organizations and a unique ability to disrupt traditional business functions, resulting in unprecedented shifts in organizational culture.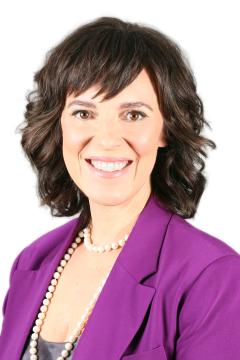 Sara Forte
Sara launched Forte Workplace Law (FWL) in 2016 as a solo practice and has grown it to a team of 17, helping transform the legal profession to be more inclusive and health-positive. The firm includes flexible work arrangements, a focus on connection and belonging and well-being before profit. Sara creates opportunities for excellent lawyers from under-represented groups, including mothers, lawyers with disabilities, LGTBQ2+ lawyers and racialized lawyers. Sara created StandUP Teams™, a respectful workplace program designed to engage bystanders in the workplace and launched Not Your Average Law Job™ (NYALJ) in 2021 to redefine what being inclusive and sustainable means for the law profession. NYALJ offers online resources and a job board and has posted Happy Lawyer Profiles of nearly 100 lawyers from diverse backgrounds with outside-the-box practices.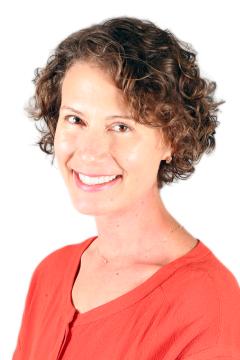 Sarah Nathanson
As Chief Operating Officer and General Counsel for Thunderbird Entertainment Group, Sarah leads multiple initiatives for women in business and entertainment. Her efforts have established Thunderbird as a socially responsible leader in entertainment, including the roll out of a robust Environmental, Social and Governance action plan, tracking carbon footprints for productions, collaborating with major stakeholders like Netflix on sustainability and storytelling initiatives and joining Creative BC's Reel Green industry initiative. Sarah guides Thunderbird in creating unique jobs that reflect the company's collaborative and artist-driven values and, as part of a female-led C-Suite, she is working towards a gender balanced company team by 2025. She was on the leadership team that prioritizes supporting underrepresented groups, resulting in an internal Black Lives Matter Group and an Art Director Master Class with Women in Animation.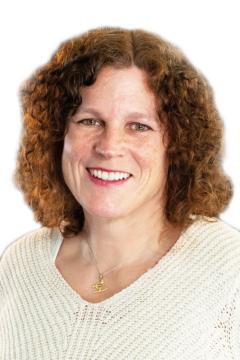 Shannon Susko
Shannon is Founder and CEO of Metronomics, where she works with CEO and leadership team coaches to unlock their growth while balancing the life they want. After retiring from building and selling two global businesses less than six years apart, she was asked to be a CEO+Leadership team coach and teach Metronomics – the system that she and her team created and succeeded by. She adopted a "one to many" approach and decided to share the Metronomics system, resulting in three bestselling books and a program that has attracted more than 80 of the top business coaches from around the world serving over 1,000 clients and 10,000 team members. Shannon's success combines technology, unique channels to market and a proven business operating system to address the challenges of growing a business.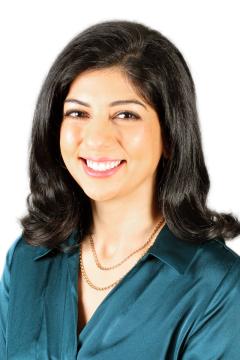 Sonja Baikogli Foley
Sonja is Co-Founder of Maturn and is creating solutions for the motherhood penalty women face in their careers. Sonja actively raises awareness around maternal bias, the reality of maternity leave and the impact leaders have on closing the power gap, while introducing tangible tools for organizations to remove barriers that women disproportionately face. Through Maturn, Sonja is increasing economic productivity for women and businesses and enabling women to thrive; in doing so, she has established herself as a thought leader on topics related to gender equity in the workplace. Dedicated to equity and combatting racism, Sonja has represented the women's sector at the United Nations, served on the YWCA Canada Board and the West Vancouver Police Board, and led the Intergovernmental Relations team at the City of Vancouver.
Congratulations to the 2023 nominees in the Community Champion category.
Adebukola Adewuyi
Adebukola, or Bukkie, Vice President of Finance & Business Intelligence at Prospera Credit Union, is committed to advancing opportunities available to immigrants and minority groups. Bukkie helped lead the first Black Business Expo, which provided support and business networks for black entrepreneurs in the community from various organizations including the Surrey Board of Trade. Bukkie also organized a vocational skills program last summer through her tribal society. Focusing mainly on hair making sessions, it was designed to support women to pursue this vocation as a way to financially empower and integrate into the economy. Bukkie designed and delivers an initiative to assist new immigrants and new moms with visitations and household essentials; she does this with her own resources to ensure they have the necessary support to settle into the community.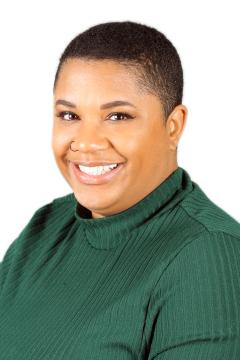 Kendra Coupland
Kendra is a Spiritual Wellness Coach, who inspires others to take back well-being as an act of self-liberation. Kendra organized Dark Before the Dawn, a multi-day retreat for Black community members to heal from the impacts of racism. The retreat welcomed 100 participants to reconnect with ancestral Indigenous practices from Africa and included a men's healing circle, art and group talk therapy, yoga and meditation. She held the event again after raising $60,000 to ensure participation for those who lacked of funds. Kendra also co-founded the Black in BC Mutual Aid Fund, raising over $168,000 that was redirected through microgrants back into the Black community affected by COVID-19; and created Spiritual Wellness for Black Bodies, a mindfulness program to support Black people with mental health after George Floyd's murder.
Lauren Simpson 
Lauren is a Self-Advocate with Self-Advocates of Semiahmoo, with a drive to bring housing to all. Lauren advocated for the inclusive and affordable Harmony Apartments project; when it was rejected by Council, Lauren's advocacy, through a documentary she starred in called Lauren's Story, initiated meaningful change that influenced Harmony Apartments being brought back and approved. Lauren served as a Community Ambassador for the Surrey Housing Needs Report, where she took the City of Surrey's survey and transformed it to plain language so it would be accessible by all. Lauren attends conferences, meetings, housing forums, committees and other events to speak, educate herself and better support others. As a person with Down Syndrome, her work has impacted people within the intersection of mental health, disability, seniors, women and poverty.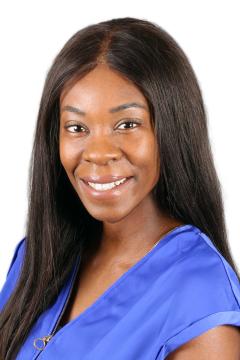 Nataizya Mukwavi
Through her leadership as Founding Executive Director of Black Women Connect Vancouver (BWCV), Nataizya has created the largest Black collective in Vancouver to date. Nataizya's vision for and dedication to BWCV has allowed Black women across the Lower Mainland to unite, build relationships, inspire one another and celebrate the beauty of Black womanhood in large numbers. Nataizya also helped spearhead Empowered Black Girl in 2021, a mentorship conference made for Black girls by Black women that provides a platform for Black girls to interact with, learn from and have empowering discussions with Black women from the private and public sectors. Nataizya is also a Program Manager for, and member of, Black Business Association of BC, through which she helped open UEL (Unity, Excellence, and Legacy), Vancouver's first Black retail store.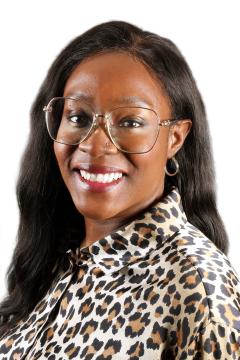 Nerissa Allen
Nerissa's passion to support her community resulted in her co-founding the Black Business Association of BC (BBABC), BC's first non-profit business organization dedicated solely to the economic empowerment of Black entrepreneurs and businesses. Next, Nerissa rolled out a Women in Business program to directly support Black women entrepreneurs, and to provide retail shelf space, Nerissa launched a store on Granville Island under the BBABC. She spearheaded and rolled out BC's first Business Excellence Awards that acknowledge and celebrate the achievements of Black owned businesses and also created a youth entrepreneurship program to inspire youth to dream big, be inventive and learn entrepreneurial life skills. In partnership with Vancity, Nerissa helped create a micro-loan program that helps address access to capital for Black entrepreneurs. She volunteers with the Barbados Cultural Association of BC.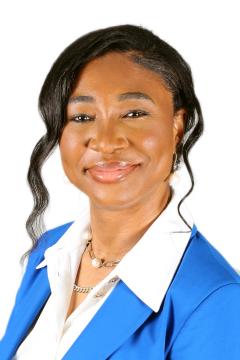 Pasima Sule
Pasima is Executive Director and Founder of Black Women Business Network, which today consists of 215 registered Black women professionals and entrepreneurs. Dedicated to building socio-economic capacity at the individual, organizational and community levels, she organized the Black Women in Tech Storytelling Event in partnership with government and BCIT. The event brought together tech employers and members and leaders of the Black community to discuss and find potential solutions to increase representation of Black women in the BC tech sector. Pasima organized and conducted four digital literacy training workshops to teach seniors how to navigate the internet and protect themselves from identity theft, and she delivers workshops with youth to raise their awareness about gender-based violence and the need to have healthy relationships. She also volunteers with the Black Buildup Organization.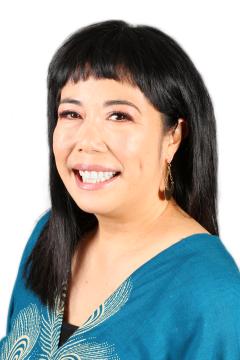 Pepita Elena McKee
Pepita is Founder and CEO of Impact Resolutions, which she built from the ground up to support community-driven, Indigenous-led projects, impact assessments and business developments. Impact Resolutions' initiatives include: land-based healing; Indigenous knowledge protection, exchange and immersion; conservation and restoration and more. Pepita has supported the people in the Wet'suwet'en territory where she advocated for and collaborated with Elders and youth to create the Intergenerational Transfer of Knowledge Program, Theatre Arts Program and Elders Circle Programs. She is also a founding member of the Indigenous Centre for Cumulative Effects; manages the policies, governance and partnerships for the All Nations Outreach Society; and is a Board member of the Keylela Effect Moon Lodge Society. Pepita also works with a cross section of Muslim youth on a national framework led by them for them.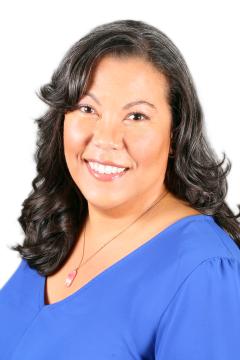 Terri Rutty
As the Founder and CEO of Tuf Lov, Terri directs her many years of community engagement work in the non-profit and municipal sectors to work one-on-one with clients as an anti-racism coach. Terri's approach gives people accessible tools for their personal and professional lives, and her anti-racism work is changing the way organizations approach Justice, Equity, Diversity, Decolonization and Inclusion work. Terri has also mentored and coached BIPOC youth through Surrey CityLab, Health ChangeLab and CityStudio; she continues to have students, colleagues and community partners reach out to her for coaching, mentorship and consultation. When COVID first hit, Terri became one of the co-founders of Black in BC Mutual Aid to distribute low barrier grants out into the Black community, who were disproportionately impacted by the pandemic.
---
This category is sponsored by
Congratulations to the 2023 nominees in the Education, Training & Development category.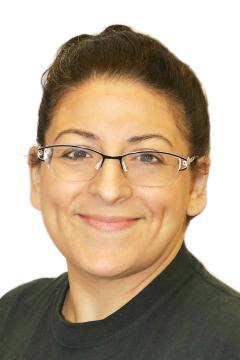 Annie Ohana
Annie is Founder of Mustang Justice, an anti-oppression youth service leadership group. Students who work with Annie learn that part of education is to uplift, amplify and empower others while fighting together for justice. Annie's dedication to Mustang Justice has allowed youth voices to be heard on projects such as the Anti Racism Data Legislation with the BC Government, and was the only high school program to receive funding and provide a critical lens on systemic racism that youth experience. Annie advocates alongside other organizations for continued curriculum and pedagogical change towards a more decolonized and BIPOC-inclusive history. Annie and her students have also hosted One Billion Rising events, which educate on gender-based violence in a way that is comprehensible to high school students.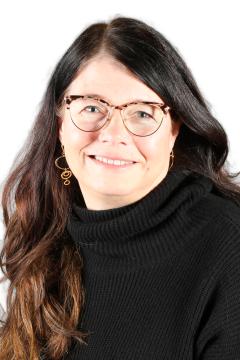 Margot Young
Margot is a Professor at the UBC Peter A. Allard School of Law and a leader in social justice and equity initiatives. She advocated for and taught in the Indigenous Settler Legal Relations course. Margot initiated a Social Justice Community Scholar program and has led student field trips to places such as the supervised injection site, the Community Court and the Dr. Peter Centre. As Chair, Status of Women Committee, Faculty Association, Margot established women faculty mentor programs, successfully pushing for improved sexual violence policy, pay equity and gender leadership initiatives. In her board work with the David Suzuki Foundation and Justice for Girls, and as Director of both the Allard Centre for Feminist Legal Studies and the Social Justice Specialization, she is active in decolonization and human rights initiatives.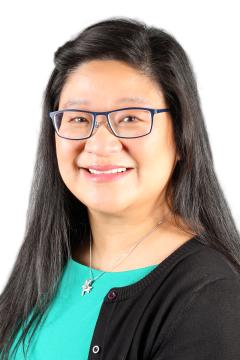 Dr. Poh Tan
Dr. Poh Tan is CEO and Founder of STEMedge Academy, which she built around her vision to provide culturally inclusive education for all. She designs personalized learning for struggling high school STEM (Science, Technology, Engineering, Math) students; advises programs, such as the Vancouver Botanical Gardens Association, to develop inclusive science programs for children; and trains elementary teachers on culturally inclusive education. Poh helped build culturally inclusive programming for over 10 years at Science World and is currently advocating to pair scientific interpretations with historical narratives for the False Creek Environmental Trail to include colonial impacts on Indigenous, Asian and Black communities. Dr. Tan will be attending the 67th Commission, on the Status of Women at the United Nations as a delegate of the National Council of Women Canada.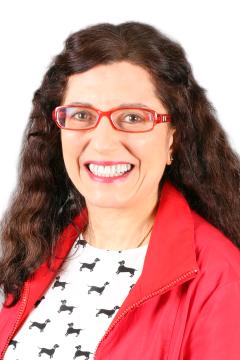 V. Victoria Shroff
As Instructor and Adjunct Professor at UBC Allard School of Law and Capilano University Faculty Member, Victoria has taught students from elementary school to universities and at conferences on animal law and the link between domestic violence and violence against animals. Victoria developed the LSLAP Pro Bono Animal Law Clinic at UBC, a program that helps marginalized people in the community while giving law students a chance to prepare and practice their craft. Victoria was invited to write the ground-breaking, go-to textbook Canadian Animal Law and is the leading animal lawyer-educator in the media. She has also created Canada's only paralegal Animal Law course at Capilano University and teaches children to learn empathy and kindness toward animals through a program she founded called The Paws of Empathy.
---
This category is sponsored by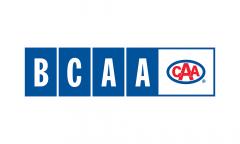 Congratulations to the 2023 nominees in the Entrepreneurship & Innovation category.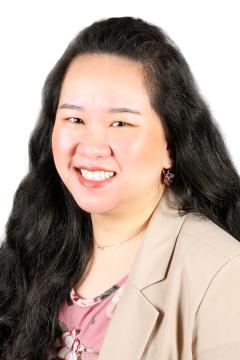 Angel Lam
Angel is Founder of Liv'Ez Co., a science-based skincare and wellness brand focused on adding environmental and social impact through effective personal care products and cosmetics that can safely re-enter the water and soil post-consumption. Angel intentionally purchases ethically sourced, sustainably produced and pure ingredients that empower farmers through fair trade, while supporting traditional farming practices. Through sourcing directly from women-owned and operated co-op farms in West Africa, she has funded 17 years of primary schooling for young women in the region. Angel also serves as a mentor and innovator in the conscious skincare and wellness space. She is a marketing consultant and national conference organizer for the Handcrafted Bath & Body Guild and is an alumna of both Project Zero circular economy incubator and RISE's Peer-Supported Training.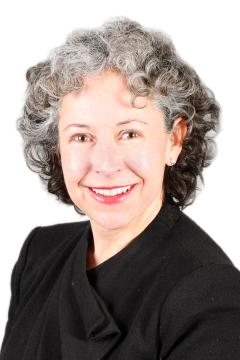 Jennifer LeBrun
Jennifer, Founder and CEO of ULAT Dryer Balls, is using wool as a catalyst for change. Jennifer has developed a multi-use product that decreases energy consumption, while sourcing Canadian-only materials and conducting operations in Vancouver. By patenting her unique method and design of wool dryer balls, Jennifer has increased the value of the Canadian Wool Clip and through her ingenuity in establishing this new category for domestic wool, she has resulted in year over year demand increases for Canadian wool products made in Canada. As an inclusive and diverse employer, ULAT is an Accessibility Employer Member, providing job opportunities and new skill sets to those with barriers for economic independence. Jennifer is a member of The Campaign for Wool in Canada and a Futurpreneur Canada Mentor, supporting the next generation of social entrepreneurs.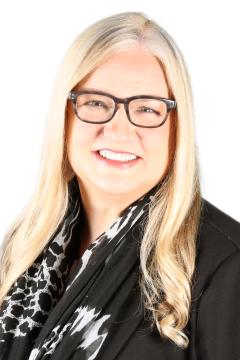 Jennifer Smith
Jennifer is President and CEO of Everything Podcasts, which she founded to set the standard for innovation and creativity in the podcast space. Jen prioritizes opportunities for crews and creatives who identify as Indigenous, Black, People of Colour and 2SLGBTQIA+ to build awareness of important causes through the wide reach of the podcasting platform. Since the start of her career, Jennifer has been dedicated to providing platforms for underrepresented voices and creating positive impact. Jennifer held the first female seat on the BC Broadcast Board and was on the strategy team responsible for winning the world's first 2SLGBTQIA+ television network license, launching the world's first gay and lesbian television network, OutTV. A fierce advocate for women, Jennifer has remained committed to leadership and mentorship at all stages of her career.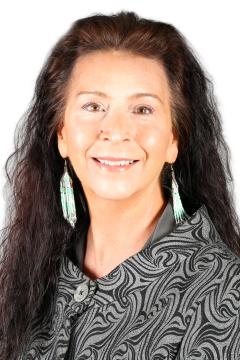 Tamara Goddard
Tamara is CEO of Four Our Future Indigenous Economics and designed an Indigenous Web3/NFT project/organization called 400 Drums. This has the potential for Indigenous Peoples to monetize their art while creating a new technological form for oral culture and tradition; it is one of the first large NFT projects by and for Indigenous People. Tamara is also working with an AI language platform to potentially support a revitalization of Indigenous languages. Starting with the Squamish Nation Hereditary Chiefs, this project will support a generation of Indigenous youth who have been cut off from their cultural languages. Tamara is neurodiverse, as are many of her staff, and she has carefully created a working environment based on team members' strengths with special lighting, sound and access to Elders and counselors.
---
This category is sponsored by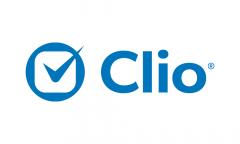 Congratulations to the 2023 nominees in the Environmental Sustainability category.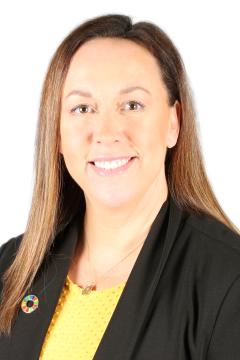 Jeanette Jackson
As CEO of Foresight Canada, Jeanette's leadership has driven the company from a small Vancouver-based accelerator to a nation-wide organization that is propelling critical climate solutions forward and establishing Canada as a global leader in cleantech innovation. Jeanette spearheaded an Innovation Challenge program to connect industry and governments facing sustainability hurdles with market-ready Canadian cleantech solutions; Foresight has now successfully run 55 Innovation Challenges. Jeanette's initiatives have supported 900+ companies, created 7,000+ Canadian green jobs, with projects projected to remove nearly 69 Mt of greenhouse gas emissions from the atmosphere. A multi award winning sustainability champion, Jeanette also leads an annual Women Leading Cleantech campaign that highlights the success of women in the cleantech sector across Canada and the enormous impact women are having on the fight against climate change.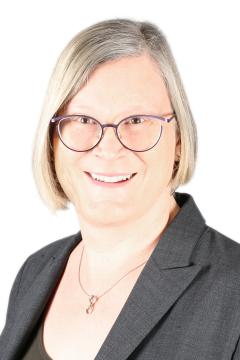 Dr. Lenore Newman
Dr. Lenore Newman is Founder and Director of the Food and Agriculture Institute at the University of the Fraser Valley, where she leads a research program focusing on sustainable food systems and agricultural technologies. Dr. Newman also works to influence food policy and land use planning in BC, serving on the Premier's Food Security Task Force and the Minister of Agriculture's Task Force on Revitalizing the ALR. Lenore has conducted extensive research into agricultural land preservation, both within Canada and internationally; she is now considered one of the foremost experts on the subject. Lenore is dedicated to training new researchers and mentoring emerging scholars, creating opportunities for students to gain hands-on experience. Lenore's research and policy activism impact our food security in environmentally sustainable, socially responsible and economically sound ways.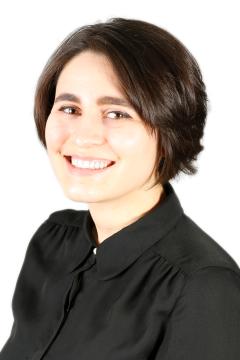 Marina Melanidis
Marina is Founder of Youth4Nature, a youth-led organization that supports a network of over 10,000 youth in more than 100 countries. She helped design the Global Ambassador Support Fund, which redistributes wealth to youth so they can participate in environmental advocacy and work. Marina conceptualized and co-designed Youth4Nature's flagship program, the Storytelling Campaign, which addresses barriers youth face to share their work. The Campaign is delivered in six languages and has platformed hundreds of photos, videos, essays, art and poetry for a global audience. Marina co-founded and co-directed Climate Guides, a youth-led, non-profit organization that addresses the lack of opportunities for youth to meaningfully engage in climate action. Marina is globally recognized as a youth climate leader and expert in nature-based solutions invited to speak at international events.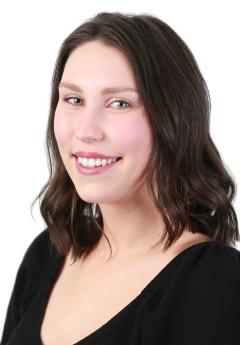 Olivia Reshetylo
Olivia is the Governance and Social Impact Advisor at Modern West Advisory. As a strategic advisor, she works alongside organizations to help them integrate Environmental, Social, and Governance (ESG) principles into their day-to-day operations. Previously, she was Student Energy's Senior Director of Programs. Student Energy is a global non-profit empowering young people to accelerate the sustainable energy transition. Olivia pioneered the organization's Programs Ecosystem to identify skills and knowledge gaps in youth looking to pursue careers in the energy industry and increase program offerings. She helped the organization expand, growing from a team of 2 to over 40 employees worldwide. When she's not sitting at her desk, Olivia is out in the field, working on the farm she and her partner co-founded in 2021, to help build a more resilient local food ecosystem.
Congratulations to the 2023 nominees in the Health & Wellness category.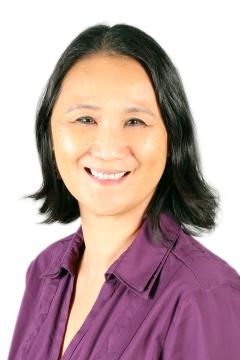 Dr. Karen Tee 
As a psychologist and advocate for youth health, in 2015 Dr. Karen Tee helped launch Foundry, where she is Associate Executive Director, transforming access to mental health services for youth and families in BC. Under Karen's leadership, Foundry grew from a prototype to a sustained, province-wide initiative that is embedded in public policy and that has supported over 32,000 youth with mental health, substance use, primary care, social services and other supports. Karen was instrumental in initiating and growing the Early Psychosis Intervention program in Fraser Health, now provided by all health authorities with provincial standards. She also helped establish an outreach crisis intervention service reaching all communities in Fraser Health, and was a leader in establishing the Child and Adolescent Psychiatric Stabilization Program, a highly specialized inpatient unit based at Surrey Memorial Hospital.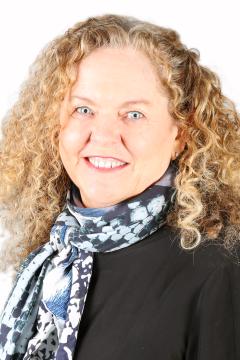 Nicole LeMire
Nicole is Executive Director of REACH Community Health Centre and created the innovative Urgent and Primary Care Centre to provide walk-in healthcare and a pathway to family physicians for East Vancouver community members. Nicole also established the Health Equity & Engagement Department, focusing on preventative care and social care. In response to Indigenous health and social issues, Nicole created a team of an Indigenous Advisory Committee, staff and an Elder-in-residence to offer appropriate health services to Indigenous community members and organized cultural safety training for both staff and Board members to better support and serve the community. In 2021, Nicole organized a news conference to address the opioid crisis that included a REACH-produced video, and has become an important leader in finding solutions that save lives.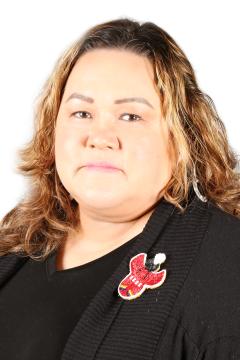 Tsekonamus, Rosemary Stager-Wallace
As Executive Director of Vancouver Aboriginal Health Society (VAHS), Rosemary ensures access to traditional Indigenous medicine and ways. While overseeing VAHS's vibrant Elders and cultural program, she ensures regular sweat lodges and ceremonies are held in the Downtown Eastside, and that community celebrations featuring traditional foods are held in key community locations. Rosemary is overseeing VAHS' launch of a Mobile Women's Health Unit to bring quality women's health care to the Downtown Eastside; the vehicle will feature an onboard female Elder or Knowledge Keeper for support. Her leadership will see that land-based healing is the cornerstone of VAHS' new Healing Centre. Joining VAHS in 2021, she brought experience acquired while developing land-based healing initiatives for the Southern Stl'atl'imx Health Society, where she served as Health Director for eight years.
---
This category is sponsored by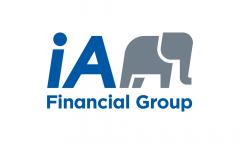 Congratulations to the 2023 nominees in the Non-Profit category.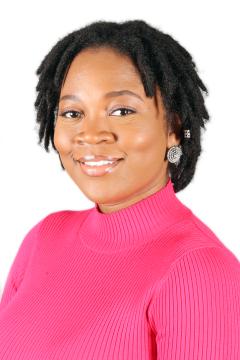 Adaeze Oputa-Anu
Adaeze is Executive Director of Vancouver Eastside Educational Enrichment Society (VEEES). In addition to front-line operations and advocacy work at VEEES, Adaeze builds unique and innovative programs like the EMPOW3R program to help survivors of violence get into the workforce with job search support, certification and trauma counseling; EMPOW3R has supported over 160 graduates and counting. To challenge the intersecting barriers and discrimination faced by Black women and girls in Canada, Adaeze created and implemented the Empowered Black Girl program for youth in grades 8-12, a three-day conference that provides resources, mentorship and a culturally relevant community where Black girls can be their full selves. Adaeze is also the Co-Host of African Vibes Radio show as the voice that represents the African community in BC on Vancouver Co-Op radio.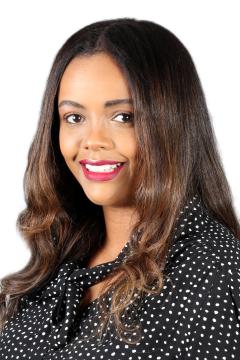 Amina Yasin
Amina is Director Public Hearings and Planning, Renovate the Public Hearing Initiative at SFU, and serves as a Director of the Board at Hogan's Alley Society, where she helped daylight the history of the Black community in Vancouver, and facilitated a strong tenant engagement program for residents. Her commitment to shifting public space planning towards equity focuses on uplifting Black women and girls, and she brings this perspective to her role as a Vancouver City Planning Commissioner (VCPC). After 600 people in Vancouver died in a heatwave, Amina co-authored a memo to council that is helping change the City's response to the climate crisis. Her work as commissioner has contributed to a historic first with establishing the Justice, Equity, Decolonization and Inclusion subcommittee that is reviewing historical planning inequities and organizing community engagement panels.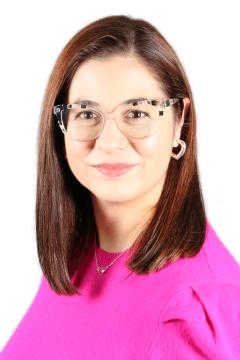 Amy Robichaud
Since becoming Executive Director of Dress for Success Vancouver, Amy has ensured that the organization is exceeding the requirements to be a living wage employer and has implemented a feminist benefits package that covers all forms of contraception and pregnancy loss leave. Amy serves as a mentor to all 12 other Dress for Success locations in Canada to advise, advocate, and listen whenever they need support or practical help.  As appointed Chair of the Dress for Success Canada Foundation, she led the organization through its first strategic plan and transitioned the board from a working board to a policy board. She was a founding member of WNorth and actively participates in an informal but active Executive Director Support Group, to celebrate each others' leadership and work and share best practices.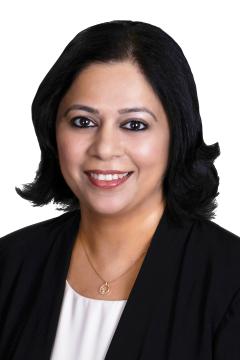 Azra Hussain
Azra Hussain is the Chief Operating Officer of Surrey Hospitals Foundation. Dually certified as a Chartered Professional Accountant and Certified Fund Raising Executive fluent in five languages, Azra brings a holistic lens to her work with her unique skillset. Utilizing the power of community collaboration, Azra spearheaded multiple projects to support families in their healthcare journeys, including a new pediatric outdoor play space, an Augmented Reality Virtual app to orient families at Surrey Memorial Hospital, and Surrey's first 'Mini-Med School', a free event to engage local youth with Surrey's top healthcare professionals. Azra sits on the boards of Elizabeth Fry Society and AFP Vancouver, Association for Healthcare Philanthropy's Committees and Faculty, and created 'Role Models in Resilience' to inspire other women's professional endeavours and advocate for equity, diversity, and inclusion.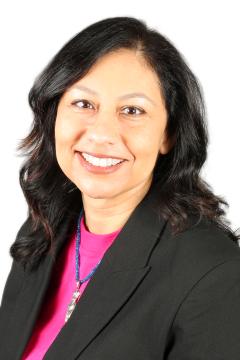 Marisa Espinosa
Marisa serves as Director of Major Studies for TransLink, where she leads a project development portfolio of major infrastructure planning across Metro Vancouver and is committed to ensuring the lived experiences of equity-seeking and Indigenous communities are incorporated into infrastructure project development. Throughout her career, Marisa has been disrupting the traditional methods of business case development, environmental assessment and infrastructure design by infusing all stages of project development and evaluation with EDI and Reconciliation lenses. Previously, as Director of Green Operations in the City of Vancouver's engineering division, she reduced greenhouse gas emissions using alternative fleets and fuels and implemented and led the Engineering Mentorship program.  She made sure to help lower barriers for other women and racialized planning professionals to also succeed in the STEM, skilled trades and operations fields.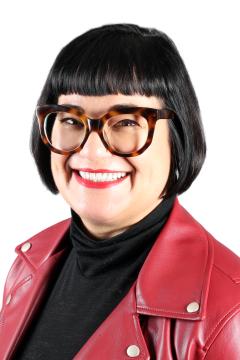 Michelle Sklar
Michelle, Head of Venture Growth Strategy & Entrepreneur in Residence, entrepreneurship@UBC, mentors, advises and drives initiatives designed to help early-stage business leaders bring their solutions to market. Michelle has been instrumental in leading e@UBC's Equity, Diversity and Inclusion Strategy, starting with the first EDI deep dive, analysis and report; her guidance has resulted in an increase in female founder participation by 45%, female identifying event attendees by 30%, and female identifying speakers to 47%. A true champion of Vancouver's Startup community, Michelle launched a first of its kind entrepreneurship immersion week conference, bringing together UBC's entrepreneurial community with Vancouver's innovation ecosystem, and she launched UBC's first monthly female founder/non-binary meetup to help founders from under-represented communities build and grow their networks. She is on the Board of the Vancouver Entrepreneurs Forum.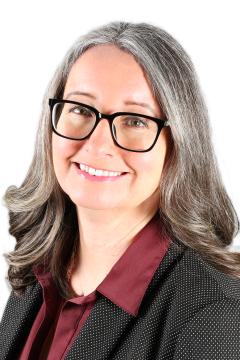 Stephanie Beck    
Stephanie is Executive Director for Peace Arch Hospital Foundation. Under her direction, the Foundation has granted more than $2.7M to organizations in the White Rock and South Surrey area to enhance the health and wellness of the community. Stephanie's leadership is integral in facilitating the Move For Life program, an upstream approach to health care that encourages people to be healthy and active to ease hospital congestion and health care costs. As part of Stephanie's vision to make White Rock and South Surrey the healthiest community possible, she spearheaded the build of Generations Playground, an all-ages, all-abilities playground for people to exercise and connect safely and with dignity. She has also overseen the conception and building the PAH Foundation Lodge, a $46M, 200-bed residential care and hospice facility.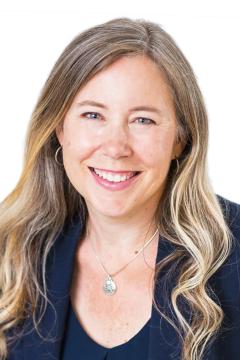 Stephanie Hollingshead
Stephanie is CEO of Tech and People (TAP) Network, a leading community of People and Culture professionals driving growth in the tech sector. Within her first months at TAP Network, Stephanie launched the Diversity and Inclusion Tech Project, which has provided hundreds of leaders with tools, training and resources, and inspired and mobilized BC's tech sector to create more diverse and inclusive workplaces. Under her leadership, TAP Network's membership has grown by 75% and expanded nationally. Stephanie role models diversity and inclusion within her own organization by measuring organizational benchmarks, donating event revenue as an act of economic reconciliation, incorporating DE&I into the association's values and strategy and by diversifying voices on the association's Board, steering committee and on stage at conferences and events. Stephanie is currently Board Vice-Chair for The Eastside Cultural Centre.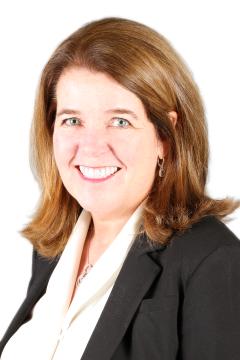 Wendy Hurlburt
As President and CEO of Life Sciences BC (LSBC), Wendy is committed to bridging the gap between business, science and government, unlocking new potential for BC's life sciences sector. Since joining LSBC in 2019, Wendy has been instrumental in increasing accessibility to life sciences and developing the next generation of leaders with initiatives like LSBC's Investor Readiness Program and Career Connect Day, which brings together employers and future employees. She has also spearheaded several highly successful events, including Invest in the West, Invest in BC, Access to Innovation and the Life Sciences BC Awards. Membership in the life sciences organization has increased by 87% since Wendy joined, and she has helped achieve 33% women representation on LSBC's Board of Directors and 71% representation on LSBC's management team. 
---
This category is sponsored by
Congratulations to the 2023 nominees in the Reconciliation in Action category.
This category will honour two unique women, an Indigenous leader and an ally, working independently and committed to finding a new way forward.
Angela Kermer, SGaan Jaad Kwahst'aang
As an Indigenous Corporal in the RCMP, Angela has built the trust of Indigenous communities that have a negative history with RCMP by providing connection to her cultural teachings and practices. Angela has focused on gang intervention in BC communities, connecting with people in Indigenous gangs through her awareness of historical traumas and deep compassion for people; her commitment to supporting at risk Indigenous youth has saved lives. Angela is also a leader and mentor for two youth anti-human trafficking advisory committees, developing programs to create cultural safety, healing and recovery for Indigenous survivors. Angela is leading Canada's first Restorative Justice Project for survivors of egregious crimes with the RCMP, providing community-rooted, relationship-focused justice for youth in foster care and survivors of gender-based violence and human trafficking.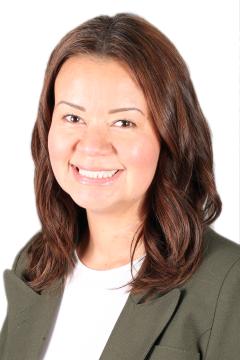 Ginger Gosnell-Myers
Ginger is a Nisga'a and Kwakwak'awakw woman and the first Indigenous Fellow with the SFU Morris J. Wosk Centre for Dialogue. Ginger focuses on decolonization and urban Indigenous policy and planning, bridging Indigenous and non-Indigenous communities in developing public policy and advancing the UN Declaration on the Rights of Indigenous Peoples. In this role, she is creating pilot projects to determine how Indigenous knowledge can be incorporated into urban planning and capital development projects. Ginger's ground-breaking research resulted in the Environics Urban Aboriginal Peoples Study, the pivotal source of data on urban Indigenous communities. She created the City of Reconciliation Framework which guided all City of Vancouver departments in incorporating Indigenous relationships, culture and identity, and engaged decision making, resulting in over 75 new initiatives and policy changes that advanced reconciliation.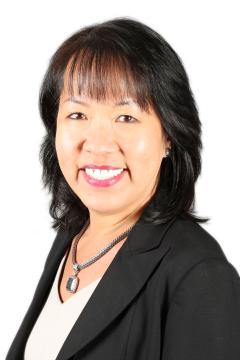 Jean Yuen    
Jean is a Shareholder at Boughton Law Corporation and chair of Boughton's Indigenous Law group (BC), practicing in Indigenous Law with an emphasis on First Nations economic development. Jean has contributed to many successful outcomes for her First Nation clients, including the conversion of provincial land to reserve land for housing and development projects; establishing a correctional facility, the first Indigenous-owned winery, a destination resort and residential developments on reserve land; the resolution of longstanding encroachment of reserve lands by provincial roads and highways, resulting in compensation to First Nations; and the adoption of Land Codes by First Nations, empowering First Nations to assume management of their own lands. Jean has also been actively involved in one of the biggest real estate projects ever undertaken by a First Nation.
Rhianna Millman
Rhianna is a citizen of Métis Nation British Columbia with ancestry from the Red River Valley in what is today called Manitoba. Rhianna is the Indigenous Cultural Safety & Humility Consultant at BC College of Nurses and Midwives, where she leads the organization toward a culturally safe and anti-discriminatory healthcare system. She is the family advocate for Keegan Combes and co-author of "Remembering Keegan: a BC First Nations Case Study Reflection" developed in partnership with First Nations Health Authority. "Remembering Keegan" is a first of its kind report in the province and was gifted in ceremony by Keegan's family and community to the BC healthcare system as a learning tool. Rhianna is helping shape the Cultural Safety and quality of care for all Indigenous people in BC and across the country.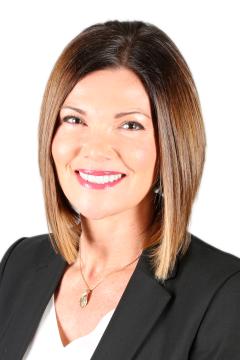 Tara Brown
Tara is Director of Diversity & Inclusion for RBC in BC, where she directly influences the strategic direction of RBC's National Indigenous Advisory Council. Tara significantly grew the membership and impact of the BC Royal Eagles Employee Resource Group and established the Women's Indigenous Leadership Circle of BC to support recruitment, retention and community building for Indigenous women employees. Within RBC, she creates mentorship opportunities for Indigenous employees and through her trusted relationships with local Indigenous communities, she connects Indigenous Peoples with opportunities available at the company. Tara has facilitated bringing the globally recognized KAIROS Blanket Exercise into RBC boardrooms nine times in 2022 and she has personally facilitated 36 Land Acknowledgment Workshops, supporting an understanding of why sincerely and respectfully recognizing Indigenous land is so important.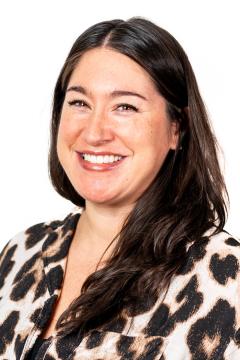 Tessa Danelesko
Tessa has led the development and delivery of the Audible Indigenous Writers' Circle since its inception – a culturally-relevant and safe space for emerging First Nations, Métis and Inuit storytellers to elevate their craft. Tessa has successfully engaged dozens of acclaimed Indigenous writers in the six-month mentorship and workshop program and has tirelessly advocated for the Writers' Circle to take a decolonial approach to program delivery. Her leadership ensures the needs of mentors and writers are always centered and that the program is agile to suit participants' needs. As part of Tessa's mission to ensure the Writers' Circle is as safe and relevant as possible, she has collaborated on Indigenous cultural competency training for all the staff at Audible and her employer Yulu Public Relations who have touchpoints with the program. 
---
This category is sponsored by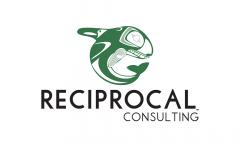 Congratulations to the 2023 nominees in the Research, Sciences & Technology category.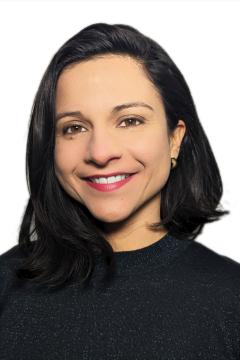 Dr. Adriana Suarez-Gonzalez
Dr. Adriana Suarez-Gonzalez, a leader in single cell and spatial technologies in Canada, is Sr. Science and Technology Advisor at 10x Genomics, where she co-edited the first book on genomics applications in the bioeconomy. To expand the reach of new genomics technologies, Adriana championed a new global Funding Agency Program, helping more Vancouver-based researchers access cutting edge technologies on projects in oncology, gene therapies and infectious diseases. Adriana led the creation of Vancouver's hackseq, the first genomics hackathon in Canada, while emphasizing diversity and inclusion. She recruited a diverse steering committee and partnered with 15 organizations; Hackseq has become a renowned event and every spring programmers and leaders from around the world come to Vancouver to create innovative solutions for genomics.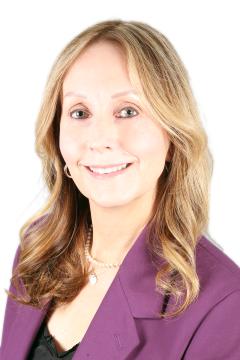 Dr. Angela Devlin
Dr. Angela Devlin works to improve children's health and reduce development of diseases like type 2 diabetes and heart disease as a Researcher at BC Children's Hospital and a Professor in UBC's Faculty of Medicine. Angela's research fills gaps in our understanding of nutrition and complications in children with chronic diseases and under-represented populations; her breakthrough papers have been referenced by other researchers more than 5,400 times. Dr. Devlin is also the Director of Healthy Starts, which focuses on child health, including healthy births, vaccines, disease and global health. Dr. Devlin was instrumental in developing and gaining approvals for a new graduate program in Women+ and Children's Health, launched in Fall 2022, and championed a scholarship program to recruit, retain and support Indigenous and BPOC students and other under-represented, equity-deserving groups.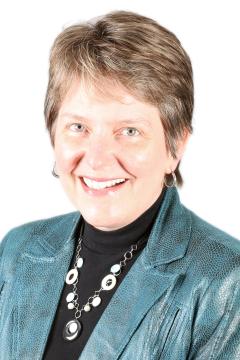 Dr. Catalina Lopez-Correa
Dr. Catalina Lopez-Correa is Chief Scientific Officer at Genome Canada, where she focuses on improving lives, strengthening communities and driving economic growth through investments in genomics research. Committed to equity in science, Dr. Lopez-Correa co-founded the Canadian International / Immigrant Women in Science Network and co-created the first node in BC; she also developed the first Equity, Diversity and Inclusion Road Map at Genome BC. Catalina supported the creation of Silent Genomes Project to sequence the genomes of Indigenous children with genetic diseases and reduce health disparities; she also led a $40M CanCOGeN initiative that generated genomic data and guided policy and public health decisions during the pandemic. The genomics projects she supported in BC led to concrete social and economic improvements in health, forestry, agriculture, aquaculture and mining.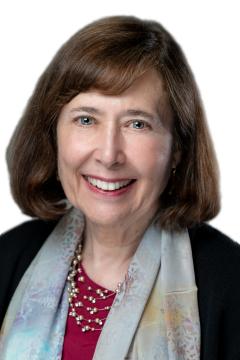 Dr. Connie Eaves
Connie is a Distinguished Scientist at the BC Cancer Research Centre, a UBC Professor of Medical Genetics and a world leader in cancer stem cell biology. Dr. Eaves is best known for her discoveries of methods to detect and characterize blood and breast stem cells published in more than 500 papers in leading scientific journals. In 1981, Connie and her husband responded to a request from BC Cancer and UBC to create a new research group using a shared $1M donation from the BC government in the name of Terry Fox, now with 40 years of sustained international recognition. An advocate and mentor for women, over half of the 107 postgraduate trainees she has supervised have been women, many of whom are now independent principal investigators in leading centres.
Dr. Evelyn Stewart
Dr. Evelyn Stewart is Founding Director of the Pediatric OCD Clinic and Research Program at BC Children and Women's Health Centre and a Professor in the Department of Psychiatry at UBC. Dr. Stewart developed "Camp Oh-See-Dee,'' an intensive daily treatment program for youth with severe OCD; the only intensive treatment program for children and youth in Canada. After developing the first provincial OCD clinical research registry, Evelyn spearheaded the creation of the Family Input Tool, a ground-breaking research platform and database used by professionals to collaborate on mental health research. Her work and research have positively impacted the lives of more than 800 children and their families across Metro Vancouver. Dr. Stewart has a passion for mentoring young researchers, especially female scientists and those dealing with systemic societal barriers.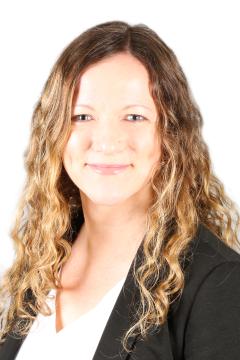 Dr. Nina Weisser
Dr. Nina Weisser leads Zymeworks' Multispecific Antibody Therapeutic Preclinical Programs group in the development of new antibody-based compounds and therapeutic platforms that have the potential to harness the body's immune system to treat various cancers. At Zymeworks, she has led the development of zanidatamab, a therapeutic currently in global clinical trials that has demonstrated positive outcomes, impacting patients around the world. The development of zanidatamab, and Dr. Weisser's dedication, scientific excellence and resilience in unlocking its beneficial properties, has been a key cornerstone for Zymeworks' success as a Vancouver-based biotech company. Nina  advocated for the Women in Science initiative at Zymeworks and has been leading organizational change – under her leadership, women scientists currently hold more than 65% of leadership positions in her department. She is recognized as a leader in the field of bispecific antibodies.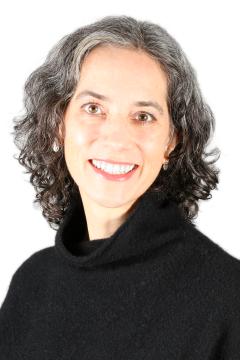 Dr. Silke Cresswell
Dr. Cresswell, neurologist at VGH and UBC Hospital and Associate Professor, UBC Faculty and Department of Medicine, has devoted her career as a clinician scientist to understanding and caring for aging brains, particularly related to Parkinson's Disease (PD). Dr. Cresswell conceptualized and established the iCAPTURE PD program, helping discover two new genetic mutations implied in PD. She is Founding Director of the BC Brain Wellness Program at the Djavad Mowafaghian Centre for Brain Health, which takes an interdisciplinary approach to optimizing brain health with lifestyle interventions as treatment and for prevention. Dr. Cresswell is an international leader in the role of nutrition and gut microbiome in Parkinson's. Silke is a leader in educating her peers and a source of hope for those impacted by PD and other movement disorders. 
---
This category is sponsored by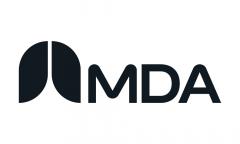 Congratulations to the 2023 nominees in the Young Woman of Distinction category.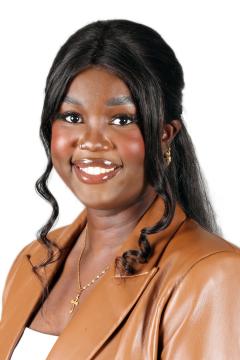 Nafoni Modi
Nafoni is Project Coordinator at the Black Women Business Network (BWBN), where she works to increase representation of Black women in the entrepreneurial, tech and finance sectors. Through BWBN, she helped organize the Black Women in Tech Project and the Black Women Business Exposition 2022. Nafoni also serves as Secretary General for the Equatorian South Sudanese Community Association (ESSC-BC), a resource for the local diaspora. As a refugee herself, Nafoni works through the ESSC-BC to help South Sudanese youth and women gain the tools needed to be self sufficient through education, career and financial literacy workshops. Nafoni also co-founded Black in BC, a mutual aid initiative to relieve economic distress for Black individuals during the pandemic. She helped generate over $200,000, reaching more than 1,000 individuals across BC.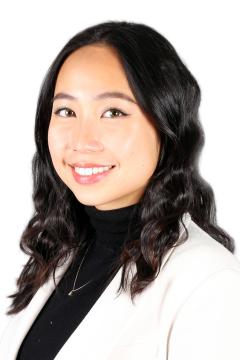 Sang Le
Sang co-founded Peko, Western Canada's first delivery service for "imperfect" and surplus groceries to fight food waste and improve access to healthy diets. Through Peko, Sang has helped feed almost 11,000 people, while saving more than 150,000 lbs of food from the landfill and $500,000 in grocery bills. In other projects, Sang convinced LinkedIn and UBC to partner up and provide e-learning access for students, creating educational equity across faculties. Sang also led the marketing portfolio to promote free academic support for more than 5,000 students through the UBC Commerce Mentorship Program. Sang moved to Vancouver in 2017 for university and has been involved in the Canadian start-up ecosystem, consulting for companies on marketing and go-to-market strategies through the Creative Destruction Lab and the UBC Strategy Consulting Initiative.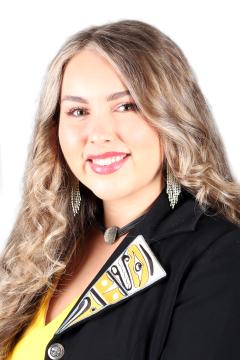 Zoë Craig-Sparrow
Zoë Craig-Sparrow is Director of Indigenous Rights & Environmental Justice at Justice for Girls Outreach Society, and Environmental and Indigenous Rights Fellow at the David Suzuki Foundation. Zoë is Musqueam and has been an activist from age 12, now focusing her work on the relationship between violence against Indigenous women and girls and environmental degradation and resource extraction. At 15, she traveled to Geneva to speak to the UN Committee on the Rights of the Child about her concerns on children's rights in Canada. Zoë was invited to sit on the BC Human Rights Commission's Circle of Advisors where she helps raise awareness of human rights issues and initiatives in the Province. Zoë has also mentored many young women and girls to train, empower and support them in overcoming barriers.
Congratulations to the 2023 nominees in the Outstanding Workplace category.
The Dupuis Langen Group
The Dupuis Langen Group is a female-owned insurance and employee benefits company that values its employees and prioritizes their well-being. With a 24/7 employee and family assistance program, virtual health care access and paid sick leave for both personal and family-related needs, the company fosters a culture of care. The Dupuis Langen Group focus on pay equity and continuous feedback through yearly anonymous surveys and are committed to promoting diversity in the workplace, a flexible work environment and a supportive training program. The company also prioritizes women's mental health, providing an extensive benefit package with a Health Spending Account for women to use on coverage that they choose and above average coverage for counselling. The Dupuis Langen Group creates a supportive, inclusive, and growth-oriented work environment for all employees.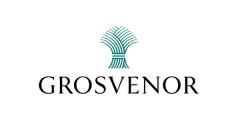 Grosvenor
Grosvenor has been an active property owner and developer in Vancouver for over 70 years, focusing on vibrant urban locations, while making positive contributions to communities. The company completes an annual gender and fair pay review and is committed to increasing diversity at the senior level. Employees are offered up to $10,000 annually via an education tuition reimbursement program and market-leading maternity and parental leave with up to six months full pay. Grosvenor's health insurance plan covers prenatal testing and breast pumps while returning mothers are offered Milk Stork services and all offices feature a mother's room. Grosvenor offers internal employee-led volunteer Equity, Diversity and Inclusion Groups to empower staff to bring forward initiatives and ideas to foster a diverse and inclusive workplace; 34% of employees are involved.
Microserve
Microserve is a local leading provider of IT services to organizations, is 100% Canadian owned and operated and employs more than 550 people. The company has a full-time wellness and engagement team that organizes initiatives to optimize mental and physical wellbeing, as well as build community internally. Microserve fosters a diverse workforce that attracts and retains top talent across all aspects of identity, the result of an intentional effort to increase diversity from the top. Microserve supports flexible work schedules and locations and supports candidates who have less linear career paths to increase gender diversity in leadership roles. All Microserve job opportunities are published internally; employees are encouraged to apply, given priority and receive interviews, feedback and coaching/career development plans to help them move and advance within the company.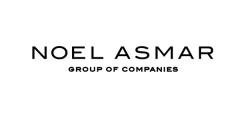 Noel Asmar Group Inc.
Noel Asmar Group Inc., designer of uniforms for wellness professionals, equestrian apparel and pedicure bowls, is rooted in empowerment, wellness and movement. Women-founded and women-led, the company employs a high number of female staff, serves predominantly female customers and clients and collaborates with other women-owned brands and businesses. Throughout the company's growth, wellness in every form has been made a high priority including weekly Wellness Wednesday company-wide sessions with a fitness and nutrition expert, resulting in low staff turnover. The entire company, including the CEO and senior leadership, meet every morning to share updates and financial information; everyone is given a seat at the table and an opportunity to share their knowledge and continue making strides in their career in a supportive environment. They are Women Business Enterprise (WBE) certified.
Open Door Group
Open Door Group (ODG) works with individuals interested in preparing for, finding and keeping meaningful employment. The organization's internal development and advancement system has successfully seen more than 40% of the current executive team promoted from within. ODG's C-Suite is completely comprised of women and 82% of ODG staff identify as women. The company is committed to gender equality and closing the gender pay gap – as a way to do this, it publishes salary ranges for every position, from front line staff to senior leadership. ODG participated in the Presidents Group's Pledge to Measure initiative, an assessment to measure the number of employees self-identifying as a person with a disability. ODG ranked as the mid-sized organization with the highest percentage of people living with a disability, at 38%.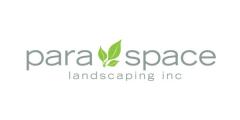 Para Space Landscaping
Para Space Landscaping sponsors staff education with up to 100% coverage for horticultural and leadership training and development to support their career growth. Knowledge sharing is of prime importance and the company offers mentorship programs for landscapers and supervisors, while a lead manager is assigned to every employee so they have someone to be mentored by. The company is also committed to removing any bias during hiring by having a non-bias matrix rating scale. Flexible scheduling is available for parents and unlimited time off is provided to cater to parents to take time off for their children's needs. The company's volunteer work in the community includes providing the Vancouver General Hospital Therapy Garden with new plant material and a community restoration project to build a Pollinator Park in Burnaby.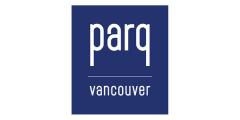 Parq Vancouver
Parq is Vancouver's casino resort with the vision to create a lasting, positive impact in the community through collaboration, charitable contribution and responsible action. Parq proudly participates in volunteer opportunities within the community and offers associates "Parq Perks" which include discounts at the casino and to businesses in the community. Parq's 2SLBGTQAI+ and Employee Equity Committees provide associates a safe space and equal opportunities; and the company actively recruits people with disabilities and trains hiring managers in inclusive recruitment and retention practices. Parq joined the Community Benefit Agreement to participate in inclusive hiring, exceeding targets to hire people typically under-represented in the workplace. Parq believes in providing growth opportunities for all associates, with many starting on the casino floor and working their way to supervisor, management and executive positions.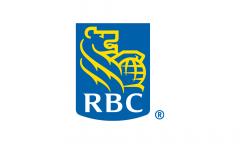 RBC Royal Bank
Royal Bank of Canada is Canada's largest bank and offers staff 41 Employee Resource Groups (ERGs) that advise and drive its diversity and inclusion strategy. Some include BC Women's ERG to provide meaningful opportunities to connect and gain mentorship; REACH, which supports people with disabilities; NextGen to support young professionals develop skills and network; i-CARE to support caregivers; and MOSAIC, providing developmental opportunities for new immigrant and visible minority employees. Other programs like Women in Leadership, Ignite and RBCExpand act as a springboard to help advance the careers of women and people of colour. Gender parity remains a priority as RBC continues to advance women into leadership roles; female representation on RBC's board of directors has increased to 47% and representation of women executives in Canada has risen to 46%.
Scotiabank
Scotiabank is committed to its 4,000 employees in the BC & Yukon Region, prioritizing employee success as essential to the growth, resilience and long-term well-being of the company. In 2020, women filled 36% of vice president roles or higher, bringing Scotiabank closer to its target of 40% by 2025. Scotiabank offers programs designed to improve workplace diversity and inclusiveness, overseen by an Inclusion Council. With a commitment to health and wellness, employees get five personal days each year and the company is increasing coverage for mental health services from $3,000 to $10,000. Family friendly benefits include top up packages for new parents and the bank has a Rising Leader Mentorship program for second year university students and a Young Professionals affinity group designed for young people to achieve long-term career success.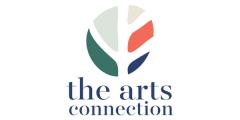 Steveston's Arts Connection
Steveston's Arts Connection (SAC) is a woman-led organization established over 30 years ago; Founder and CEO Linda Shirley has since developed SAC's The Arts Conservatory and The Renaissance Academy of Learning. SAC believes that age diversity is an asset and employs teenagers to staff in their 80s, as well as staff from diverse cultural backgrounds while accommodating customs and practices that need to take place while at work. SAC supports flexible work schedules and offers free before- and after-school care, and all employees are given opportunities to advance their skill sets through specialized courses. A registered on-site clinical counselor is available weekly to assist employees needing mental health support and, to assist in their employees' financial goals, the company contributes to an RRSP program and has a Mortgage Assistance program.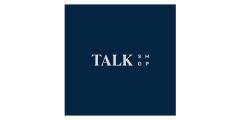 Talk Shop 
Talk Shop is an award-winning, women-founded, integrative agency specializing in public relations, social media, influencer marketing and content creation. Known for its employee-first culture, competitive compensation and perks and benefits, Talk Shop offers mentorship opportunities for team members seeking to gain professional support, strengthen skills, glean feedback while working towards a promotion or address improvement areas. Health and wellness initiatives include two paid mental wellness days, flex Fridays, family friendly benefits, including Parental salary top-up for mothers, fathers and adoptive parents and a right-to-disconnect policy to facilitate a healthy work-life balance. Staff also receive five paid days to take part in rallies, volunteer causes and gain an education that serves to dismantle racism, establish awareness of diversity or lends support to equity-seeking groups. 
---
This category is sponsored by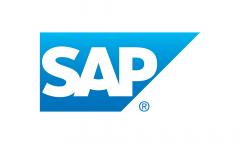 Receive high-level visibility before, during and after the event while aligning your business with a great cause. 
Sponsorship opportunities offer a perfect platform to showcase your brand directly to an exclusive market of professionals. 
Recognition levels can be tailored to your marketing needs to ensure your message is delivered in line with your corporate social responsibility goals. 
Sponsorship levels range from $3,500 to $25,000. 
To learn more, please contact Jena Fair at distinction@ywcavan.org | 604 895 5768.
Thank you to our 2023 Sponsors!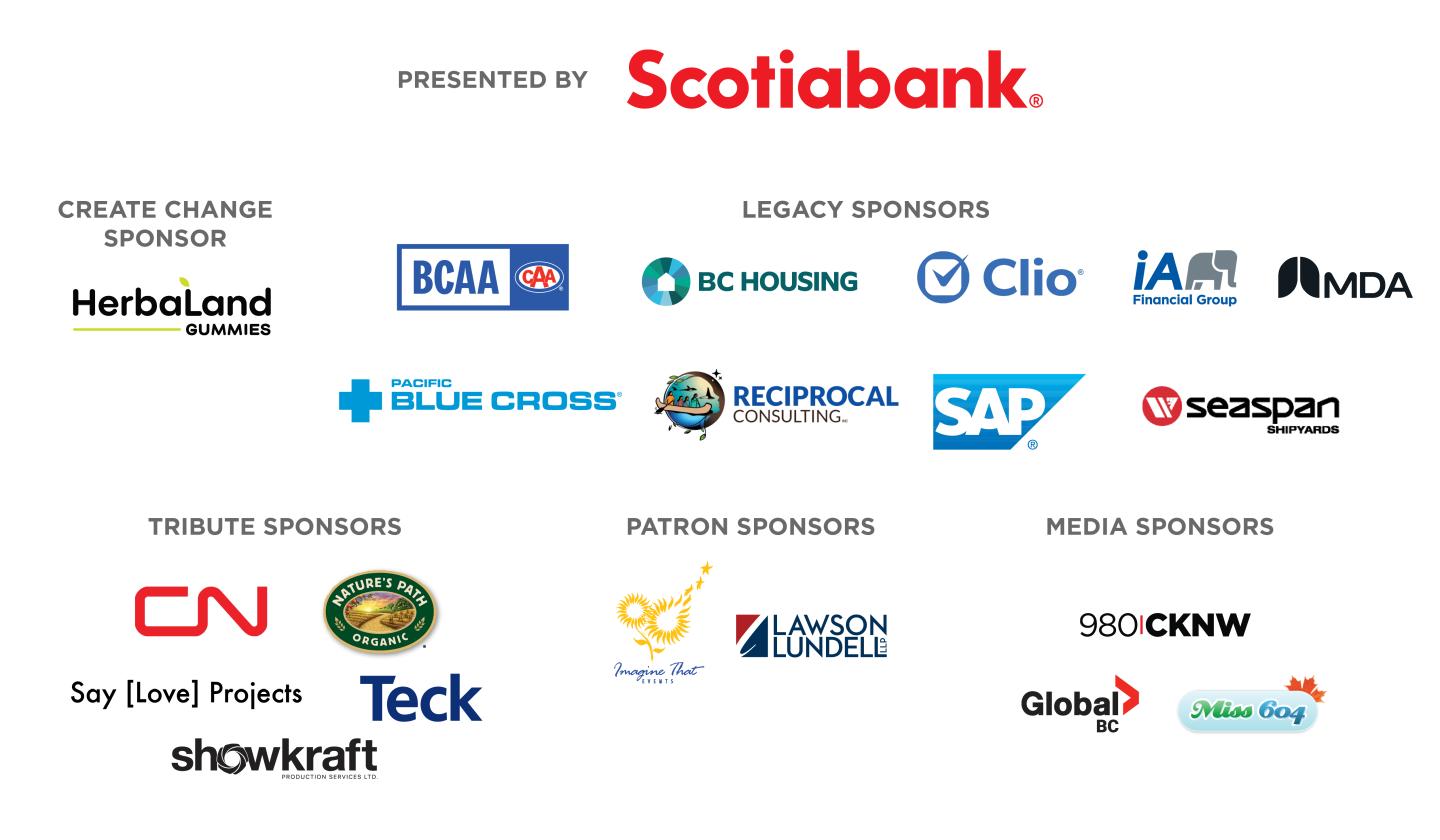 Event Details 
Tuesday, May 9, 2023 | 5:30pm 
Westin Bayshore, Vancouver 
The event is now sold out. 
---
A portion of your ticket, along with any donations in this transaction, is eligible for a tax receipt. If this is a personal purchase, CRA requires that you provide us with your residential address and phone number. If you would like separate tax receipts per person, we suggest you complete your purchase through separate transactions. 
All ticket purchases are final. No refunds will be issued. 
Our alumnae include some of Metro Vancouver's most inspiring and influential women whose outstanding achievements have made a lasting impact on the well-being of our community. 
Connecting the Community Award
Each YWCA Women of Distinction nominee is eligible to win the Connecting the Community Award. The recipient is selected by public vote, and the winner chooses a YWCA cause that is important to her, donating $10,000, courtesy of Scotiabank, to the YWCA program of her choice. 
Eligible causes include: 
Voting for the Connecting the Community Award is now closed.
From May 9 to December 1, 2023
Support the people and organizations that are making a difference across Metro Vancouver by nominating a woman or workplace for a YWCA Women of Distinction Award. 
January and February 2024
The Nominations Committee reviews all submissions for completeness, eligibility and ensures that each nomination fulfills ALL of the nomination criteria.  
March 7, 2024
All nominees are invited to the Announcing the Nominees event, where they are invited to get to know each other and celebrate their nominations. 
March to April 2024
Each YWCA Women of Distinction nominee is eligible to win the Connecting the Community Award. The recipient is selected by public vote (online), and the winner chooses a YWCA cause that is important to her, donating $10,000, courtesy of Scotiabank, to the YWCA program of her choice. 
An external, diverse panel of judges, including community leaders and members of the public, evaluate nominee applications to decide each category recipient. Judge's names are not disclosed.
May 13, 2024
Recipients are announced at the Women of Distinction Awards, our premier fundraising event. By purchasing tickets, you are supporting vital services to women and children in Metro Vancouver.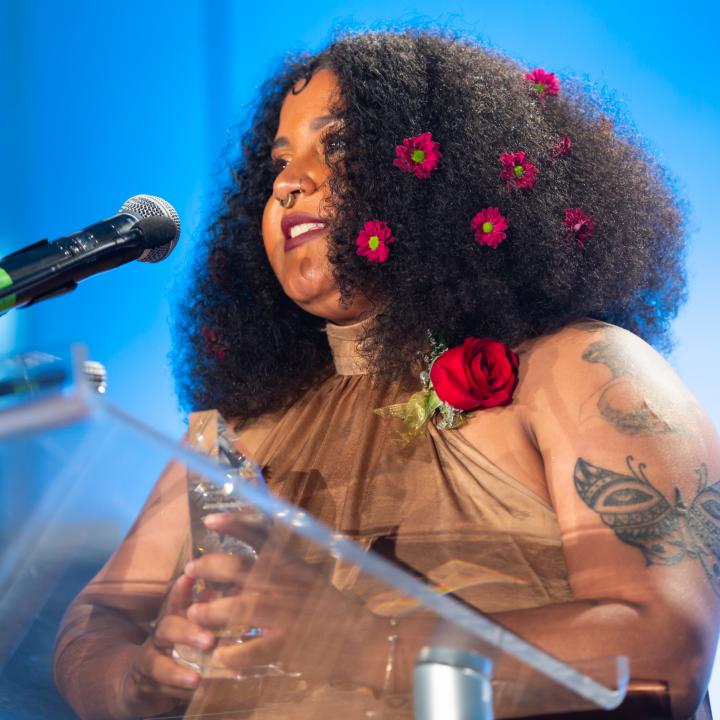 Meet our
2023 Recipients
More than 1,300 guests and volunteers gathered on May 9, 2023, for our first in-person Awards gala in three years. Together we celebrated and honoured the achievements of 78 inspiring women and workplaces who are driving change in their communities.