Women of Distinction Awards
Recognized nationally, the YWCA Women of Distinction Awards presented by Scotiabank is our premier fundraising event, honouring extraordinary women leaders and businesses. 
2022 Women of Distinction Awards presented by Scotiabank
Date: May 26, 2022
Time: 6:30 pm
Nominations are open!
Deadline to nominate: December 3rd, 2021.
She enriches the community through her talents and her commitment to visual, literary, media, architectural and/or performing arts and has made a significant and sustained difference in Metro Vancouver. She excels at facilitating or promoting the artistic efforts of others and broadening community engagement in the arts. She may be a curator, arts administrator, artist or other member of the arts community.  
Her colleagues and competitors in the field acknowledge her professional leadership and consistent commitment to excellence. She has made a significant and sustained difference in Metro Vancouver while leveraging her achievements and business acumen to facilitate change and create opportunities. She demonstrates respect for, and engagement with her community, clients and colleagues. She may be a CEO, senior executive, professional or businesswoman. 
She has personally identified a local community need or issue and initiated meaningful change, dedicating her own time and resources to champion her cause. What started as a volunteer crusade could now be a full-time or paid role for this leader. She has made a significant and sustained difference in Metro Vancouver while being recognized as a source of strength and heart in her community and is able to harness the time, talent and capacity of others. She may be a founding member, administrator, board member or another community-minded leader. 
She inspires a passion for life-long learning in those around her and has made a significant and sustained difference in Metro Vancouver. She contributes through practice, research or administration in a learning environment including the education system, employee training and development, community education and/or alternative programs. She motivates others to gain knowledge, set goals or seek opportunities. She may be an academic, educator, administrator or other champion of learning. 
She has taken an innovative approach to solving a problem, filling a need or breaking into a new market. Her drive, ingenuity and solid vision for her business separates her from her competitors. She has made sacrifices and taken great risks to successfully launch, revive or manage a business, all while having made a significant and sustained difference in Metro Vancouver. She may be a founder, owner, leader or other innovator who has been operating for a minimum of three years.
She is dedicated to promoting and creating the practices that contribute to a sustainable community, while having made a significant and sustained difference in Metro Vancouver. She generates opportunities that minimize the physical, ecological, human and economic impact on our planet. She collaborates with and educates others to identify strategies and solutions for good environmental practices and partnerships. She may be an advocate, leader, administrator or other promoter of green initiatives and practices. 
She has an unwavering commitment to delivering, promoting and advocating for healthy lives and communities. She has made a significant and sustained difference in Metro Vancouver while empowering her community to change or better their lives through improved health and wellness practices. She may be a physician, practitioner, nurse or other woman committed to health and wellness. 
Hired or summoned to the role for her exemplary qualifications, she propels change through her leadership, professionalism and vision within the non-profit sector. She has made a significant and sustained difference in Metro Vancouver while strengthening and building momentum and capacity by advocating for important issues and/or causes. She mentors, inspires and mobilizes others through her personal commitment and passion. She has successfully identified new opportunities, resources and/or partnerships. She may be a director, CEO, and/or visionary. 
Honouring two unique women, an Indigenous leader and an ally, working independently and committed to finding a new way forward. They engage their communities in dialogue and actions to strengthen relationships. They have made a significant and sustained difference across Metro Vancouver by supporting healing and building more just and equitable communities for all people. They may be a champion or advocate committed to the reconciliation movement. 
She has made a significant and sustained difference in Metro Vancouver through her dedicated pursuit of scientific, technological and/or research-based discoveries. She is highly respected in her field and is a sought-after visionary and mentor of other women. Her dedicated approach to her industry and/or program signifies her leadership and critical thinking abilities. She may be a scientist, researcher, senior administrator or other leader. 
She is an exceptional young woman aged 18-25 who demonstrates leadership, maturity and compassion. She has made a significant difference in Metro Vancouver through her commitment to a cause or pursuit of a personal dream while showing perseverance, innovation and a keen understanding of community issues. 
This award category recognizes a business or organization that has implemented a unique workplace culture. It supports and responds to the diverse needs of its employees, encouraging them to balance the demands and rewards of career, family, community and personal growth. This business or organization acknowledges the additional challenges that its female employees may face and proactively supports the success and advancement of women in its workplace. 
Recognize trailblazers across Metro Vancouver by nominating a woman or workplace for a YWCA Women of Distinction Award. 
We strongly encourage nominations that recognize the contributions of Black, Indigenous and People of Colour, as well as LGBTQ2S+ individuals. 
View our FAQ page for answers to frequently asked questions or watch this video on how to successfully submit a nomination.
Nominations for the 2022 Women of Distinction Awards are now open and will close on December 3rd. 
Nominate a woman   Nominate a workplace
Nomination Information
Eligible nominees must: 
Live and work (individuals) or operate (businesses and organizations) within the Metro Vancouver region bounded by and including Hope, Pemberton, Sunshine Coast and the United States border 
Not currently be taking part in a campaign or serving a term in office as an elected government official 
Satisfy each of the nomination criteria for their award category 
Consent to the nomination and the publication of their name, photo and information 
Attend the Women of Distinction Awards photoshoot 
Be available to attend the event 
For the Young Woman of Distinction category, be 18-25 years of age as of March 4, 2020 
Satisfy the YWCA Metro Vancouver Women of Distinction Values Statement (see below) 
Submit a quote and participate in the Connecting the Community Award (individuals only) 
A Woman of Distinction inspires others. She has achieved outstanding success in her field by: 
Showing vision and initiative to break new ground or old barriers  
Demonstrating accomplishments that help her stand out amongst her peers 
Being a leader and role model 
Participating actively as a volunteer 
Being recognized by her community for her sustained commitment and contribution within her category 
An outstanding workplace supports the wellness and diverse needs of its employees by: 
Being a role model in best workplace practices by implementing an innovative initiative exclusively for employees  
Being progressive and responsive to employee needs, including work-life balance 
Supporting the advancement and success of women 
Fostering professional development and mentorship 
Supporting employee volunteerism and community initiatives 
Promoting healthy lifestyles 
All nominations must be completed online. We recommend that you complete your work in a word processing program, such as Microsoft Word, and then copy and paste it into the form when you are ready. Please refer to the FAQ page. 
The Nominations Committee reviews all submissions for completeness, eligibility and ensures that each nomination fulfills ALL of the nomination criteria. Please note that not every nomination submission is accepted. Accepted nominations are forwarded to an independent Judging Panel. The Nominations Committee and Judging Panel reserve the right to withhold an award in any category.  
The YWCA Metro Vancouver Women of Distinction Awards encourages nominations that showcase individuals who are driving positive change either directly or by example. Activities and achievements of all potential nominees must align with the YWCA's values. The candidates' participation in employment, recreation or special interests encapsulates the spirit of women's equality as outlined in YWCA Metro Vancouver's mission and vision. The YWCA reserves the right to revoke an award if subsequent circumstances respecting the recipient contradict the mission, ethics and/or values of YWCA Metro Vancouver or bring its reputation into disrepute. The nominee or nominator may withdraw the nomination, for any reason, up to two weeks before the award ceremony. The withdrawal must be made in writing, notifying the nominator/nominee and the YWCA of the withdrawal. The YWCA will accept the withdrawal, effective immediately. 
Receive high-level visibility before, during and after the event while aligning your business with a great cause. 
Sponsorship opportunities offer a perfect platform to showcase your brand directly to an exclusive market of professionals. 
Recognition levels can be tailored to your marketing needs to ensure your message is delivered in line with your corporate social responsibility goals. 
Sponsorship levels range from $3,500 to $25,000. 
To learn more, please contact Jena Fair at distinction@ywcavan.org | 604 895 5768.
Thank you to our 2021 Sponsors!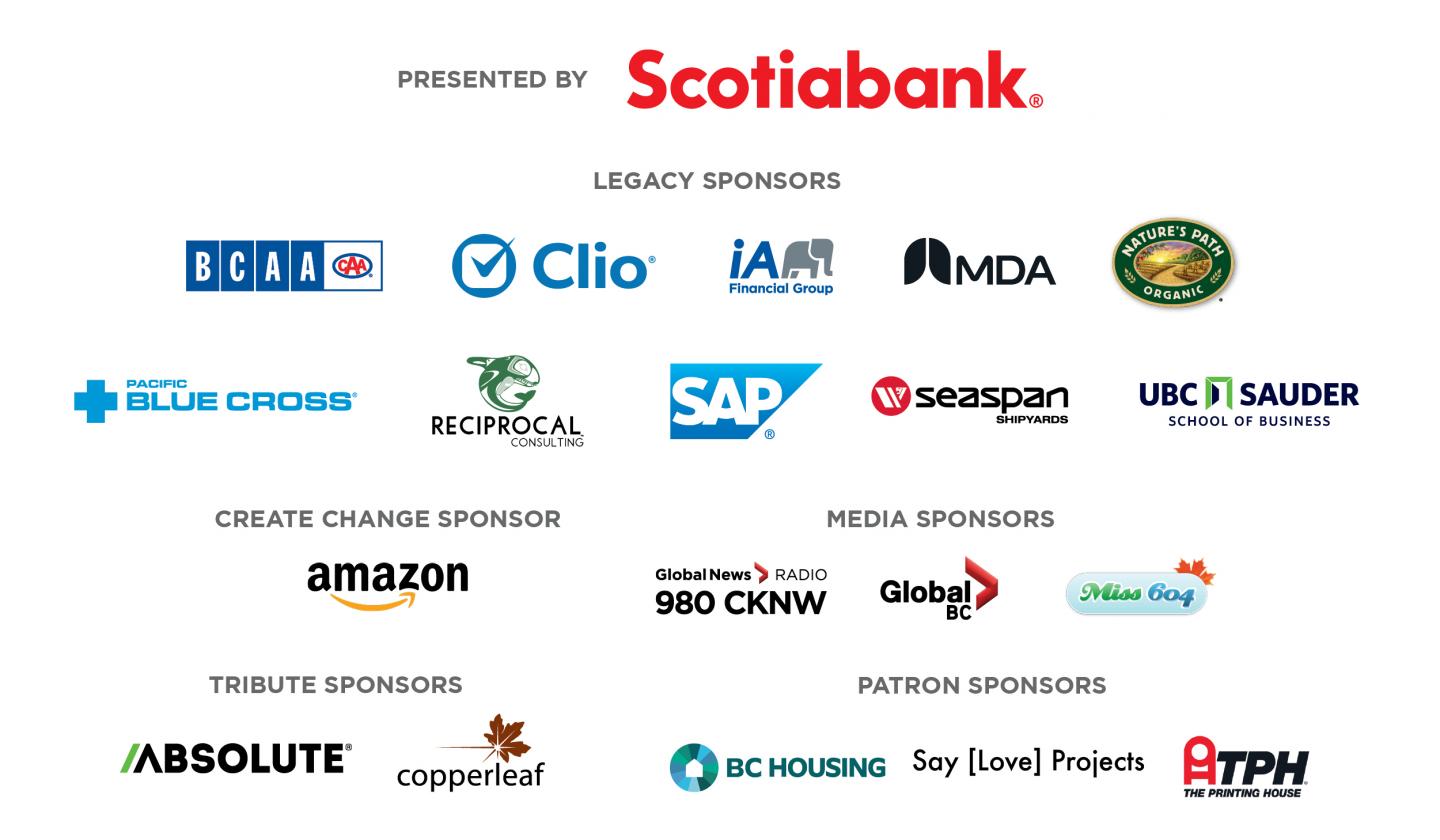 ARTS, CULTURE & DESIGN
Nadine Westerbarkey
BUSINESS & THE PROFESSIONS
Joy MacPhail
COMMUNITY CHAMPION AND CONNECTING THE COMMUNITY AWARD
Balbir Kaur Gurm
EDUCATION, TRAINING & DEVELOPMENT
Jo-ann Archibald
ENTREPRENEURSHIP & INNOVATION
Julia Chung
ENVIRONMENTAL SUSTAINABILITY
Melina Scholefield
HEALTH & WELLNESS
Serena Kassam
NON-PROFIT
Armin Amrolia
RECONCILIATION IN ACTION
Sheryl Lightfoot
RECONCILIATION IN ACTION - INDIGENOUS ALLY
Noorjean Hassam
RESEARCH, THE SCIENCES & TECHNOLOGY
Stephanie Simmons
YOUNG WOMAN OF DISTINCTION
Eloise Moss
OUTSTANDING WORKPLACE
Clio
2021 Women of Distinction Nominees
Congratulations to the 2021 nominees in the category of Arts, Culture & Design.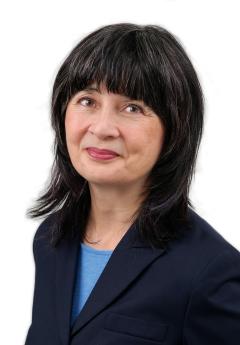 Catherine Clement
Catherine is a community curator and exhibition designer, whose mission is to find and share omitted and erased local stories. Ten years ago, she started collecting stories and family photos of early Vancouverites taken by photographer Yucho Chow. Her efforts cumulated in an exhibition, a book entitled "Chinatown Through a Wide Lens: The Hidden Photographs of Yucho Chow" and a community archive, which currently contains hundreds of private photos for Canadians to rediscover their multicultural past. As the volunteer curator at the Chinese Canadian Military Museum, Catherine helped share the often overlooked stories and contributions of Chinese Canadian WWII veterans. Catherine now dedicates her skills and energy full-time to filling the gaps in the public institutions – archives, libraries, schools – where stories of marginalized communities are often missing.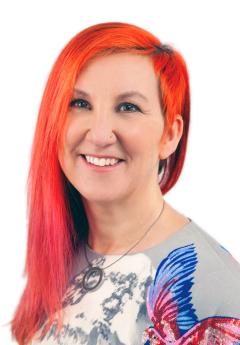 Trish Dolman
Trish founded Screen Siren Pictures in 1997 as President and Producer and has since been providing opportunities for female, first-time and BIPOC filmmakers. Trish is one of a very small community of Canadian female film Producers directly responsible for creating, producing and elevating Western Canadian film content at the national and global level. A documentary filmmaker and director herself, Trish has spearheaded projects that 'change the conversation' via content and form ranging from TV to film, including Canada In A Day - a crowdsourced documentary 'quilt' showcasing the modern face of Canada curated from over 16,000 video submissions from across the country ahead of Canada's 150th. A mentor to many emerging artists, Trish is determined and unwavering in her ambition to produce stories that change the conversation.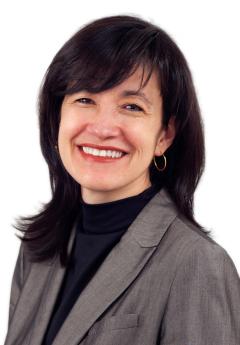 Ana Maria Llanos
Ana Maria is Principal at Diamond Schmitt Architects (DSA), and is leading the development of the Marpole-Oakridge Community Centre, Burnaby's Cameron Community Centre and Library and Oakridge Community Centre as Executive Architect. She is committed to creating inspiring places that empower people and elevate and enrich communities.  Ana Maria was project architect for Emily Carr University of Art + Design, a landmark and state-of-the-art facility for 3,800 students, faculty and staff. She is an advocate for Integrated Project Delivery, a new and highly collaborative way of engaging stakeholders. She deeply invests in community engagement to ensure that the vision and goals of the surrounding community inform the design and that the end result embodies their values. At the Vancouver DSA office, she has focused on establishing gender parity.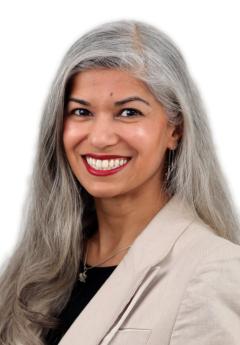 Leena Manro
Leena is Co-Founder and Media/Creative Director at All Purpose: a B Corp design agency that specializes in learning design solutions and corporate citizenship initiatives. At the company, Leena leads a team of editors, illustrators and animators through video projects in learning and corporate social responsibility. As an actress and artist, Leena co-created the first South Asian sketch comedy show in BC called "I Can't Believe It's Not Butter Chicken," which broke barriers and used comedy to talk about racism, sexism and domestic violence within the South Asian community. She is currently creating a web-series JEDI impact project that uses comedy to highlight diversity and inclusion issues. Leena has created and led several comedy and storytelling workshops for the Monsoon Festival, a yearly non-profit festival that supports South Asian arts.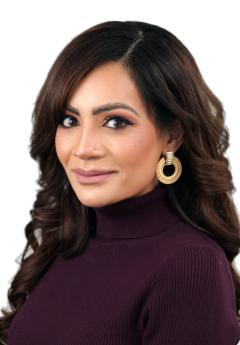 Sukhi Sangha
TV Host at Channel Punjabi, Sukhi is the first Canadian-born Punjabi female to host a daily show highlighting Punjabi culture and music. Since 2014, Sukhi has used her television platform to explore Punjabi musical traditions so viewers can better access and understand Punjabi folklore, music and performing arts. With a viewership spanning the globe, Sukhi interviews diverse South Asian artists and musicians. Her broadcasting has resulted in greater promotion of the arts in the Punjabi community, engaging audiences across all ages and backgrounds. Sukhi uses her platform to volunteer and organize numerous fundraisers in the Lower Mainland to support vulnerable children, including a recent telethon to support Surrey Hospital Foundation's Covid-19 response fund to purchase equipment and support front-line workers. Sukhi is a role model and mentor to young women who aspire to have careers in broadcast and journalism.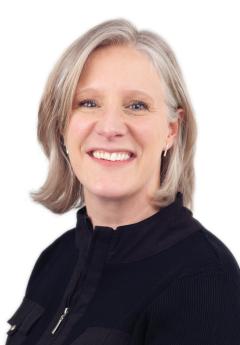 Nadine Westerbarkey
Nadine is Studio Head of 2D Animation at Atomic Cartoons, where she oversees more than 300 artists and crew. She promotes an artist-driven environment and utilizes her position to support female leadership and the full inclusion of BIPOC and LGBTQ2+ groups. Nadine has been instrumental in achieving the company's mission to produce socially responsible and inclusive content that helps make the world a better place. She oversaw the production of the first-ever kids' series in the USA to feature an Indigenous lead character, Molly of Denali, which recruited Indigenous crew to produce and voice the series. Nadine has also helped establish company partnerships, mentorships, sponsorships and scholarships with colleges, non-profits and community groups to create new opportunities for under-represented communities to gain experience to break into the industry.     
---
This category is sponsored by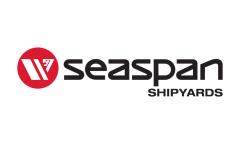 Congratulations to the 2021 nominees in the category of Business & the Professions.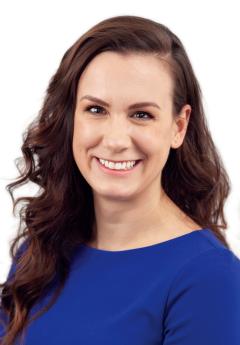 Alyssa Barry
Alyssa is Head of Strategy - Operations and Communications at Artis REIT and has moved the needle on board diversity in Canada, placing more women on corporate boards in Canada than any other shareholder activist. Alyssa is an expert at fostering relationships with Canada's top leaders, identifying and recruiting them as potential board members. She has contributed extensively to strengthening corporate governance in Canada by speaking at conferences and on podcasts about the importance of director independence, diversity and sound corporate governance. Alyssa serves on the Advisory Council for Women Get on Board's mentorship program and has been an active member of the Canadian Investor Relations Institute and Women in Capital Markets and has participated in many other programs and forums that have enabled her to give back to her profession.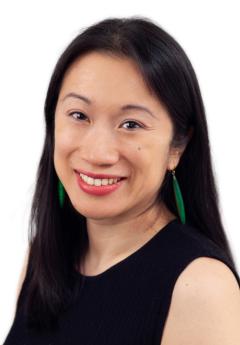 Vivian Chan
Vivian is Global Head of Digital Sales at NextTech AR Solutions, a leading provider of augmented reality and virtual experience technologies for e-commerce, education, conferences and events. One of few women of colour leaders in the technology sector in Canada, Vivian has helped scale several high-growth start-ups - SAP, Eyexpo and NexTech AR. She has championed diversity in the tech sector through a number of initiatives including involvement in the Women in Tech Regatta, as advisor for Canada's Digital Supercluster Capacity Project – Women Entrepreneurship and ensuring a diverse panel of speakers at the Siggraph 2018 Business Symposium. A passionate community builder, Vivian recently launched "The Impact Coalition", an organization to support racial justice and collective belonging to amplify the voices of young BC change-makers.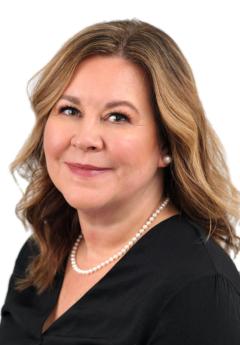 Shelley Gray
Shelley is Chief Executive Officer of the Industry Training Authority (ITA), which is responsible for leading and coordinating the skilled trades training and credentialing system for BC. As the first woman CEO at ITA, Shelley has made an impact with her commitment to ensure that all British Columbians have equitable opportunities to pursue meaningful careers in skilled trades. She created ITA's first Women in Trades department to increase representation of women in skilled trades, which has evolved into the Equity, Diversity and Inclusion department to support all equity-seeking groups. Shelley led her team to accomplish all its mandated objectives within her year as CEO, a first in ITA history and under her leadership, ITA has won multiple Top Employer Awards, notably the Best Workplaces Managed by Women.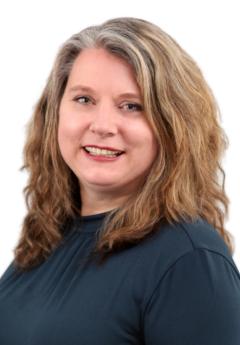 Nikki Hill
Nikki is Principal and Partner at Earnscliffe Strategy Group leading the government relations practice in BC. Working at the intersection of business, labour and social change, Nikki excels using her understanding, cooperation and business acumen to land on solutions that improve the lives of all citizens. In 2016, Nikki introduced United Way's Period Promise initiative to BC, bringing awareness to period poverty while making free menstrual products widely available. The Period Promise has led to the distribution of more than one million products to community agencies that support vulnerable people. Her commitment resulted in the Province's change in public policy and commitment to providing access to menstrual products in BC schools. Her advocacy work recently led to the Government of BC committing to create a Period Poverty Task Force.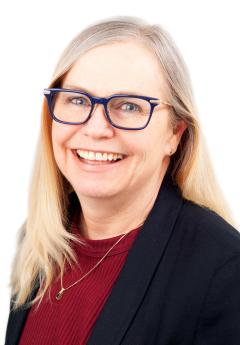 Dianne Lapierre
Dianne is the Chief Information Officer at Absolute Software where she creates and implements IT strategic plans. Last year, Dianne led a COVID task force that oversaw the design and implementation of technology and practices that ensured more than 500 employees around the world in four countries at six locations were able to collaborate to ensure productivity remained high across remote teams. She is President of the CIO Association of Canada's Vancouver chapter  Dianne works with the Vancouver Women in Technology Association to raise the profile of women in technology across Metro Vancouver and has participated in the curriculum design and delivery of the IT Leadership Development program at SFU and the development of the IT curriculum for Douglas College. Dianne has also co-developed mentoring programs for women in tech.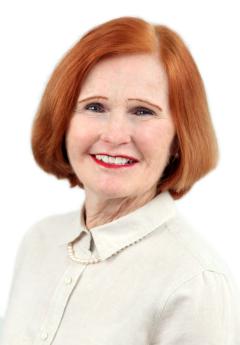 Joy MacPhail
Board Chair of Insurance Corporation of BC (ICBC), Joy MacPhail is leading the organization through unprecedented changes. She has been instrumental in bringing about a move from a tort compensation system to a more care-based system, making insurance more affordable for British Columbians. In 2006, Joy purchased a major share in OUTtv, a cable network for the LGBTQ+ community. She has since helped turn OUTtv into a business that is recognized as the world's longest airing and most successful LGBTQ+ television network, boasting more than one million subscribers, with original programming broadcasted around the world. During her 14 years as elected official, she held distinguished positions such as the Deputy Premier, Leader of the Opposition and Government House Leader and was also responsible for a number of ministries.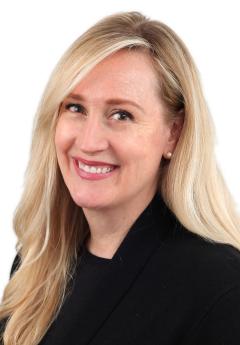 Michele Matthews
Now Chief Operating Officer at AG Hair, Michele started her journey in an accounts payable role. Over the past 27 years, Michele has helped build AG from a virtual start-up to a recipient of numerous awards, including annual recognition as Canada's Best Managed Companies since 2016 and received Gold Standard since 2019. Her swift response to the pandemic with pivoting manufacturing for hand sanitizers and implementing new strategies demonstrates her extraordinary leadership. Driven by an employee-first mentality, Michele established new protocols and wellbeing seminars to ensure staff safety and wellness, produced hand sanitizers for healthcare workers and introduced a new product line to include soaps and lotions; By pivoting the plant to manufacturing hand sanitizer AG achieved great success in a year when topline revenue sales were drastically impacted. Michele is spearheading AG's philanthropic activities, and as Board member of One Girl Can, providing educational opportunities for girls in Africa.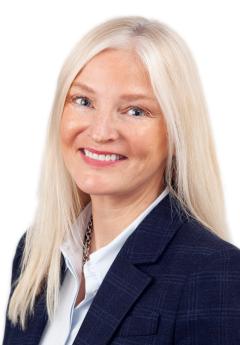 Anne McMullin
Anne is President and CEO of the Urban Development Institute (UDI), a non-profit and non-partisan industry association of residential, commercial and industrial builders. She is known as a strong leader with an excellent communications ability and a genuine and sincere voice. She has grown UDI's membership by 43% and represented them in an exemplary manner communicating a unified message garnered from many different voices.  Under her tenure, both the Women of UDI and the Under 40 committees and their events have expanded. Anne's goal is a regional housing and transit investment strategy, with more housing to accommodate all budgets and to provide diverse, affordable homes for seniors, young families, workers and vulnerable people. Anne's advocacy has prompted politicians and planners to look at expanding single family zoning to include more affordable home choices.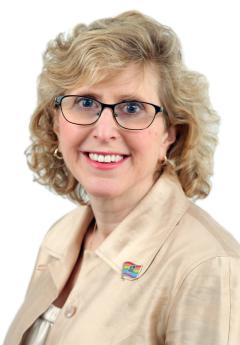 Teresa Perri
Teresa, Regional Vice President Vancouver Market, RBC Royal Bank, leads the largest market in Western Canada with 24 branches and 400+ employees and is the only female executive in the Lower Mainland Retail Banking arm. A long-time champion for diversity and inclusion and passionate ally for LGBTQ2S+, Indigenous peoples and visible minorities, Teresa is a community-focused leader who leads the way in empowering employees, serving clients and pioneering social change. She is past chair, BC PRIDE Employee Resources Group and as a direct result of her efforts, every RBC in Vancouver today is a recognized Safe Space. Teresa selflessly donates her time to countless charities and was awarded the 2020 RBC Global Citizenship Award in recognition of her commitment to volunteerism leadership and to ensure all voices are heard.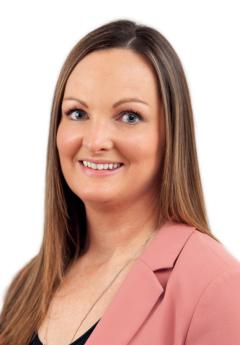 Katy Player
Katy, VP, People and Communications at Canfor Corporation, leads a team of 60 HR and Communications' employees and has implemented a Diversity and Inclusion strategy at the company, making it a leader in the forestry industry. Katy mandated that Canfor train all staff in understanding and supporting gender diversity and recommended Canfor adapt its application and onboarding forms to be more inclusive of trans and gender non-conforming people. Katy launched Canfor's Diversity Council, which consists of women and men focused on building inclusiveness and prioritizing actions to increase diversity. As a commitment to employees' mental health Katy's team brought on an Occupational Health Medical advisor and introduced Digital Cognitive Behavioural Therapy. In September 2020, Katy was awarded the 'HR Leader of the Year' in the Canadian HR Awards.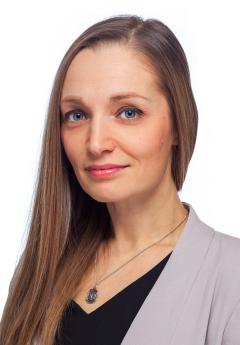 Roanne Weyermars
Roanne is VP, Public Affairs and Communications for Coast Capital Savings, BC's first federal credit union.  She is a visionary thinker, strategist and communicator and was the driving force behind Coast Capital's successful B Corp certification. Roanne embraces the concept of radical candour resulting in a cohesive Public Affairs and Communications team centered on a culture of feedback, transparency and shared growth. She was former Co-Chair of Coast Capital's Indigenous Affinity Network and is now the Co-Chair of the company's Equity, Diversity and Inclusion Council. Roanne also took the lead in setting up a volunteer program that encourages and rewards employees to give back to their communities.
Congratulations to the 2021 nominees in the Community Champion category.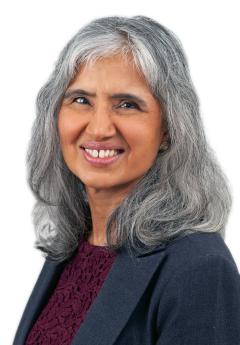 Dr. Balbir Kaur Gurm
Balbir Kaur is the Founder and Chair of Network to Eliminate Violence in Relationships (NEVR), and a Professor Faculty of Health, Kwantlen Polytechnic University. Dr. Gurm started the grassroots, interdisciplinary group in 2011 and has grown to more than 200 members from more than 100 participating organizations, groups and individual members. Dr. Gurm's book Making Sense of a Global Pandemic: Relationship Violence and Working Together Towards a Violence Free Society was published in 2020 and includes multiple perspectives and resources to provide a comprehensive overview of relationship violence. It serves as an online platform and living resource. As a Nursing Professor, Dr. Gurm is a role model for nursing students. She introduces the concepts of violence being a community issue and facilitates nursing students to participate in community activities within their classes.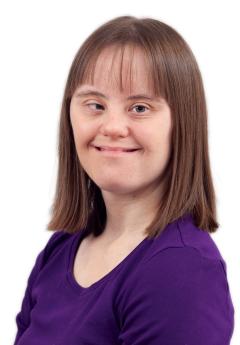 Krista Milne
Krista is a member of Self Advocates of Semiahmoo (SAS) and Self Advocate Leadership Network (SALN) and is a champion of independence and inclusion. As a woman with Down Syndrome, Krista helps break down barriers and stigmas. She helped create a video with SAS about how language matters and the "Thinking about Language Report" with the SALN. This document looks at how people with diversabilities feel about words that people use to explain them. Krista was a keynote speaker for The Successful Project presentation for Inclusion BC in 2020 and was accepted into the Community Leaders Igniting Change Cohort in 2019 at the SFU Beedie School of Business. Krista was invited to participate in a pilot project for the CLIC online Cohort for Spring 2021 as a CLIC Storyteller.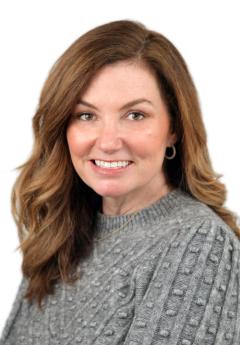 Jennifer Randall Nelson
Jennifer founded BabyGoRound in 2012 after identifying a need in the community to help families with financial barriers to safely care for their babies and toddlers by providing essential baby gear, such as cribs, strollers and clothing. Today, as a registered charity, BabyGoRound serves nearly one thousand families a year across Metro Vancouver providing an equitable and dignified experience for all parents regardless of their economic situation. Today, not only has it demonstrated sustainable impact in serving 13,000 families across Metro Vancouver since its inception, it employs a staff of three, is supported by a board of directors and has more than 50 volunteers. Jennifer currently sits on the Board of BC Women's Health Foundation and Adoptive Families Association of BC and supports other women interested in starting non-profits.
Jean Rasmussen
Jean is Founder and Executive Director of Canucks Family Education Centre, which addresses barriers and gaps in literacy programming and opportunities for immigrant and refugee families. Jean has created 15 programs that support learners and their growth and she actively pursues collaboration with community partners to deliver these programs. Originally her focus was adult education and ESL programs for parents, but Jean recognised that many individuals have skills that could meet the requirements for trained Early Childhood Educators. She actively pursued partnerships with training institutes and has created a unique program to help bridge the gap toward this career. Jean is skilled at harnessing the power of individuals, especially women, to build capacity in the community. She understands that building good literacy skills for the immigrant community opens doors to sustain families.
---
This category is sponsored by
Congratulations to the 2021 nominees in the Education, Training & Development category.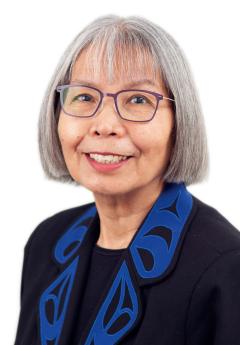 Dr. Jo-ann Archibald
Jo-ann – Q'um Q'um Xiiem is an esteemed scholar and member of the Soowahlie First Nation and Professor Emeritus, Educational Studies at UBC. Dr. Archibald was the first Associate Dean of Indigenous Education in a Canadian university. In this role, she substantially increased the numbers of Indigenous undergraduate and graduate students and faculty members, expanded Indigenous course and program offerings, established Indigenous Ph.D. scholarship funding and expanded partnerships with Indigenous communities and other post-secondary institutions. Jo-ann co-developed Supporting Aboriginal Graduate Enhancement (SAGE). This student peer support network has become a province-wide multi-disciplinary peer support and mentoring network that supports more than 100 Aboriginal graduate students annually to make significant educational and social change using research, Indigenous knowledge and community-oriented approaches.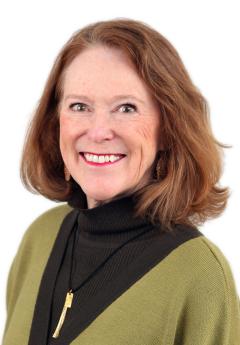 Faye Brownlie
An independent Staff Development Consultant at Brownlie Consulting, Faye has made significant contributions to literacy and instruction through enriching the instructional practice of thousands of educators to deliver learning in an inclusive way. An educator of more than 40 years, Faye is a pioneer in BC for her research-based approach to literacy instruction. Recognizing the importance of the link between language and thinking, she developed and uses a powerful model for changing teachers' instructional practice that combines relevant research in cognition and literacy with practical classroom strategies designed to maximize student learning. Faye has shaped literacy instruction across the province through her interactive teacher presentations, classroom demonstrations, university courses and many books and publications. A well-respected staff development consultant, Faye delivers educator training provincially, nationally and internationally.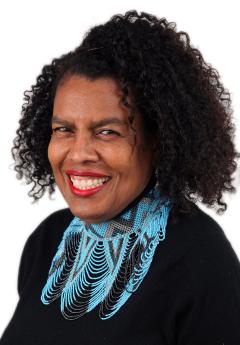 Dr. June Francis
June is Director for the Institute for Diaspora Research and Engagement (IDRE), Co-Founder of The CoLaboratorio Project and Associate Professor at SFU's Beedie School of Business. Under her leadership, IDRE links academia, policy and practice related to local cultural and diaspora communities. Dr. Francis' research was early to spotlight the lack of racial diversity on Lower Mainland Governance Boards and she convened public and private organizations to strategize solutions and spearheaded recognition for historically undervalued racial/cultural communities. Dr. Francis is also Co-founder and Chair of the Hogan's Alley Society, where she advocates for redress for the displacement of Vancouver's Black community through the establishment of a land trust. This work was instrumental in establishing Nora Hendrix Place, a housing development that uniquely prioritizes unhoused Indigenous Peoples and those of African-descent.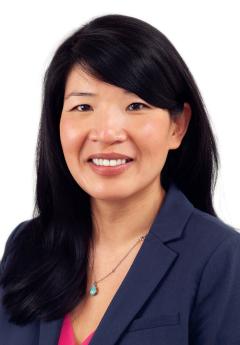 Dr. Carol Liao
Carol is an Associate Professor and Director of the Centre for Business Law at the Peter A. Allard School of Law at UBC. She is the first racialized woman to lead as Director and is equipping the next generation of lawyers on climate governance. She also educates business professionals on the interconnectedness of equity, diversity and inclusion in leadership and their fiduciary obligations to the planet. Dr. Liao is also Principal Co-Investigator of the Canada Climate Law Initiative, providing meaningful climate governance education to corporate and pension boards in the transition to a net-zero carbon economy. A UBC Sauder Distinguished Scholar at the Dhillon Centre for Business Ethics, Carol delivers pro bono workshops to organizations on gender, race and unconscious bias in corporate culture and is a public leader in anti-racism education.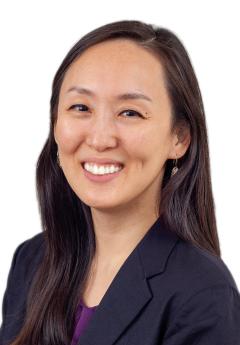 Jane Jae Kyung Shin
Jane is a frontrunner in the education field whose work is defined by inspiring change and empowering others. From being one of the youngest executives at a major public post-secondary institution to being the first Korean-Canadian elected to a provincial legislative assembly, she's a role model for women, racialized people and educators. As VCC's Vice President, Students and Community Development, Jane oversees a broad mandate, including student success, Indigenous initiatives, equity, diversity and inclusion, external and government relations, as well as VCC's 10-Year Strategic Innovation Plan. In everything she does, including volunteering in the community and serving on the board of DIVERSEcity Community Resources Society, the Top 25 Canadian Immigrant Award winner leads with inclusivity, compassion and authenticity.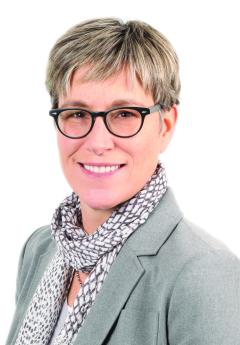 Dr. Sheryl Staub-French
Sheryl is Professor, Civil Engineering at UBC and an innovative, multidisciplinary researcher committed to removing barriers that prevent women and girls from succeeding in Science, Technology, Engineering and Math (STEM) fields. In addition to providing leadership to Geering Up, an outreach program promoting STEM to children and youth, she is also part of Engendering Success, a Canada-wide research consortium of STEM experts and a $2.7M research project developing evidence-based strategies to increase the participation of girls and combat barriers that stand in the way of inclusive cultures for women in STEM. As the first Associate Dean of Equity, Diversity and Inclusion (EDI) in the Faculty of Applied Science, Sheryl is also leading initiatives to embed EDI, anti-racism and Indigeneity in the faculty's systems, structures and culture. 
---
This category is sponsored by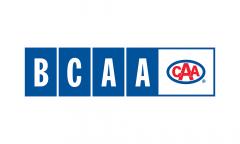 Congratulations to the 2020 nominees in the Entrepreneurship & Innovation category.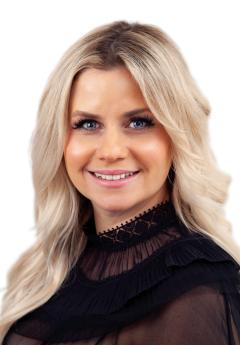 Aly Armstrong
Aly is Founder and CEO of Aly Armstrong Event Planning & Design, a successful event design and production company with clients throughout North America. A passionate advocate for entrepreneurship, Aly is Executive Director of the Entrepreneurs' Organization (EO), Vancouver Chapter. Under her leadership, EO's membership has increased by 30% and is the largest chapter in Canada. Dedicated to the advancement of women in entrepreneurship, through EO and other networks, Aly has supported and educated female entrepreneurs. She recently organized a panel event to discuss access to capital and funding, a crucial discussion for women entrepreneurs. She is also creator and producer of FLEUR, a luxury wedding show which is recognized among the top bridal shows in Canada.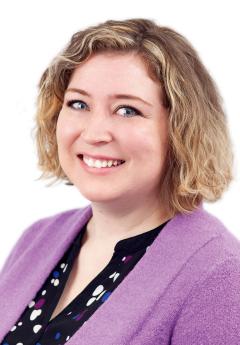 Rebecca Bollwitt
As one of Vancouver's first professional bloggers at Miss604.com, Rebecca was a pioneer of 'social media for social good.' She began blogging in 2004 and has since helped raise millions of dollars for local causes. In 2020, Rebecca was part of a team that developed an online charity gala auction model when galas were cancelled. She donated her time and talent as a web developer to produce the website for the online campaigns, which raised more than $100,000 for more than a dozen local charities. For over a decade, Rebecca has either partnered with or sponsored more than 25 local events and fundraisers each year as a "Social Media Sponsor," creating a new in-kind category for event hosts offering advertising, online promotion and live social media posting to amplify their reach.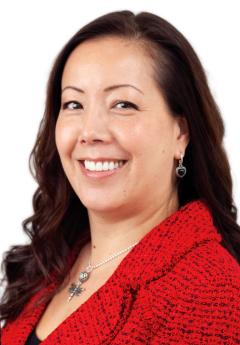 Julia Chung
Julia is CEO and Co-founder of two women-owned and women-led organizations, Spring Plans and Admin Slayer. Both companies are structured to allow women to work flexibly and remotely, allowing them to learn, support their families and live outside of major cities, while still growing, developing and taking on impactful roles within the administrative professional and financial planning industries. She co-founded two non-profit organizations, Advice Only Financial Planners' Forum and Financial Planning Association of Canada, that support the professionalization and diversification of the financial planning industry. Julia is a board director with the Family Enterprise Xchange, which supports family businesses and the professional advisors who work with them.  She has co-authored three ebooks, while being recognized in mainstream media as an expert in business and personal finance.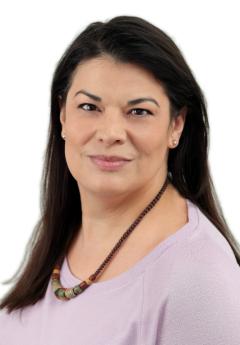 Patrice Mousseau
Patrice is Founder of Satya Organics and leads a team of women, non-binary and LBGTQ2S+ individuals in creating natural, organic and effective skincare products. Determined to find a simple, natural solution for her daughter's eczema, Patrice researched traditional medicines and what she created in her crockpot cleared her daughter's condition in two days. Patrice is dedicated to creating a working environment that allows women to pursue meaningful careers while balancing the responsibilities of raising a family. During the pandemic, Patrice and her team delivered products to frontline health care workers and volunteered alongside the first Indigenous woman-owned airline Iskewair to donate necessities and supplies to the Tseshaht First Nation. As an Indigenous woman, Patrice is an active spokesperson and advocate for Indigenous women entrepreneurs in all aspects of her business.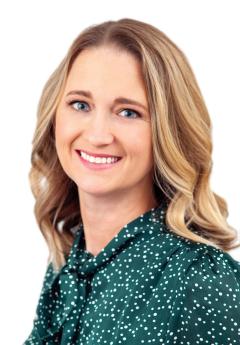 Heather Odendaal
Heather is Co-founder and CEO of WNORTH, an online community that develops and trains female entrepreneurs and senior business leaders. Heather recognized the challenge many professional mid-career women face and created a conference focused on elevating more mid-management women to senior leading roles. Heather plays a crucial role in driving awareness of the challenges facing women in the "messy middle" of corporate Canada and has been instrumental in working on developing retention strategies for high potential leaders in organizations. In 2018, Heather took WNORTH global, launching its membership platform and has led the organization to hosting over 100 events around the world, with over 7,000 past event attendees. In 2020, Heather tripled the size of the WNORTH membership and established multiple new programs, including the Leadership 360 Course.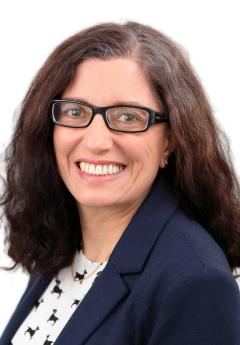 Victoria Shroff
Victoria is Founder of one of Canada's first and longest serving animal law practices, at Shroff & Associates, dba, where she acknowledges the link between animal abuse and domestic violence and represents animal law clients all the way up to the Supreme Court of Canada. Her practice empowers women to gain financial independence with various animal law cases, including pet custody. Victoria helped pioneer the first Animal Law Pro Bono Clinic and the Canadian Animal Law Study Group, involving people across Canada to foster a greater understanding of animals' roles in the family and relationships, and encouraging law review and change. She also created the paralegal Animal Law course at Capilano University, where she teaches, mostly women, about the law and to develop skills and confidence to enter the labour market.
---
This category is sponsored by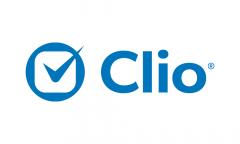 Congratulations to the 2021 nominees in the Environmental Sustainability category.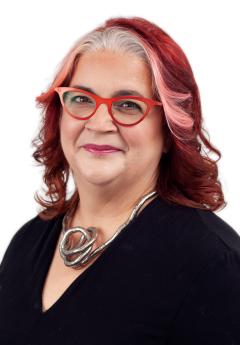 Vanessa Lebourdais
Vanessa is the Co-Founder and Executive Producer of DreamRider Productions, a production company that trains children to lead change on environmental issues, using an arts-based, embodied approach rooted in theatre, ceremony and transformational learning. She led the launch of the Planet Protector Academy, a suite of online classroom programs that replicate the experience and impact of DreamRider's live shows to a wider audience. DreamRider has reached more than one million children and their families in more than 350 cities globally changing behaviours, attitudes and ways of life around the world. Vanessa has committed herself and DreamRider to participation in the truth and reconciliation process, collaborating and consulting with Indigenous artists and culture keepers and featuring a Cree superhero character who showcases the voices, knowledge, and perspectives of Indigenous environmental leaders around the globe.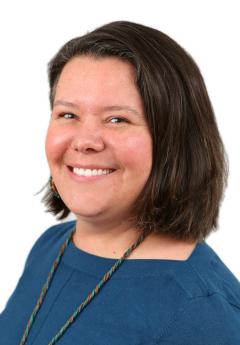 Melina Scholefield
Melina is a Professional Engineer and Manager of Green Infrastructure Implementation with the City of Vancouver. She led the creation of Vancouver's multi-award-winning Rain City Strategy, which has won 8 National and Provincial Awards. It is a transformative and visionary strategy for holistic and integrated approaches to water management over the next 30 years, introducing nature-based solutions that integrate with engineered approaches. Melina brought six different internal departments and more than 30 branches across the organization together, along with City staff, the public, industry, Indigenous peoples and technical experts, to establish a green rainwater infrastructure as a viable, cost-effective and strategic water management infrastructure. Melina and her team have designed and constructed 46 innovative green infrastructure assets, which capture and clean 32 million litres of polluted rainwater run-off per year.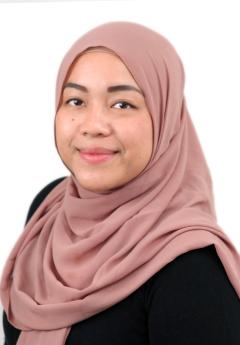 Dr. Tammara Soma MCIP RPP
Tammara is Co-Founder and Research Director of the Food Systems Lab at Simon Fraser University, where she is also an Assistant Professor at the School of Resource and Environmental Management. Coining the concept "environmental soulprint" as an alternative to "environmental footprint", Tammara encourages integrated spiritual and cultural teachings in environmental ethics, sustainability and stewardship. Her expertise in the field of sustainable food systems and food system planning has resulted in work with the Commission for Environmental Cooperation, National Academies of Science and United Nations. She tackles difficult environmental and social issues in food systems planning using community-engaged approaches, such as gamifying food waste awareness campaigns, mapping food assets via photovoice with citizen scientists from equity-deserving groups and leading a Trans-Atlantic social innovation lab on bioplastic packaging.
---
This category is sponsored by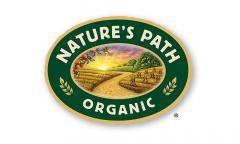 Congratulations to the 2021 nominees in the Health & Wellness category.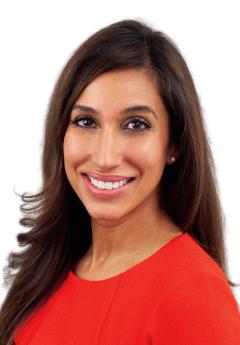 Serena Kassam
Serena is a Pediatric Dentist with UBC and BC Children's Hospital and Associate Clinical Professor at UBC. In 2017, Dr. Kassam became a founding member of the World Cleft Coalition, an alliance of NGOs that work in the area of cleft lip and palate, to encourage international collaboration on best practices for safe and comprehensive care. The technique in which she specializes is breaking new ground in treatment for cleft lip and palate and she has expanded global access to cleft care for underserved patients through her leadership role with the Global Smile Foundation (GSF). As Co-Founder of the Global Fellowship in Craniofacial Pediatric Dentistry and in partnership with the GSF, she established a clinic in Ecuador and offered advanced training to dental providers from around the world.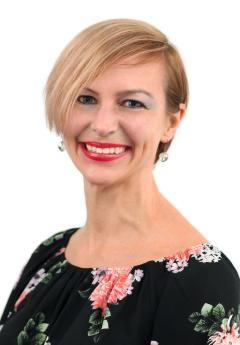 Karen Kobel
Karen is the Owner of Kahlena Movement Studio, a yoga, pilates and dance studio that offers a variety of classes for participants of all fitness levels and is a centre of education and wellness for the community. Throughout her successful dance career, she earned many distinctions and has since certified in several modalities of wellness. During the pandemic, Karen established the Kahlena Curbside Crew bringing together volunteers to offer dance and stretch classes on the sidewalk to socially isolated individuals, mainly seniors who participated from their balconies, positively impacting the lives of room-bound people three to four times a week for seven months. She has also created pop-up-themed performances for senior homes during the holidays and works with the North Shore Women's Centre, providing classes and meditation practices to women.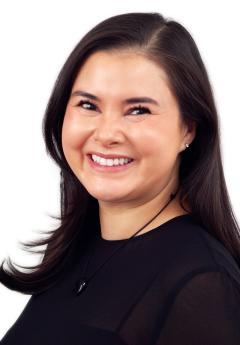 Charlotte Yong-Hing
Charlotte is a Diagnostic Radiologist, Medical Director of Breast Imaging at BC Cancer and Clinical Assistant Professor of Radiology at UBC's Faculty of Medicine and an advocate for inclusivity and diversity in radiology. She founded Canadian Radiology Women, a community of female radiologists and radiologists-in-training, to foster community, mentorship, leadership and diversity to improve patient care. Dr. Yong-Hing has worked with provincial and national leaders to formalize a national strategy to encourage and support diversity in radiology. As President-elect of the BC Radiological Society, she has helped create a national community of women radiologists. Her research has brought the radiology gender gap to light and has provided practical strategies for associations and departments to implement in order to improve diversity and, ultimately, improve the lives of patients across the country.
---
This category is sponsored by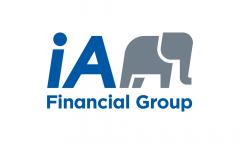 Congratulations to the 2021 nominees in the Non-Profit category.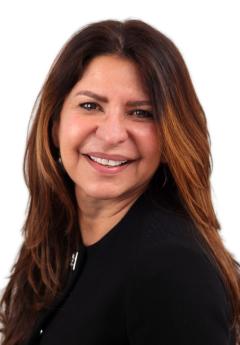 Armin Amrolia
Armin is Associate Vice President, Development Strategies at BC Housing, delivering thousands of non-profit homes to communities across BC every year. In her current role, she has successfully delivered more than 23,000 housing units for seniors, families, Indigenous communities, women fleeing violence, youth and those who are homeless or at risk of homelessness. Armin has been on the forefront of using modular construction, incorporating daycares into affordable housing projects, programing space for women's shelters, healing space in Indigenous projects, safe injection space in supportive housing projects. She has also championed access to safe and hygienic menstrual products to provide dignity and equity to women experiencing, or at risk of, homelessness. Armin has been at the forefront of every housing program that created new housing in the province since 1990.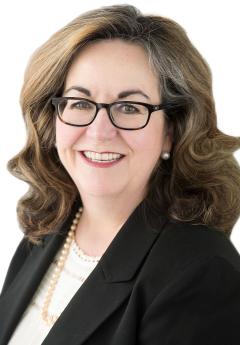 Ann English
Ann is CEO and Registrar of Engineers and Geoscientists BC, where she has championed innovative regulatory programs, such as Climate Change Adaptation Guidelines, Organizational Quality Management and online competency-based assessments. Ann initiated a Truth and Reconciliation program for engineering and geoscience professionals, a first amongst regulators. A strong voice for diversity and inclusion, Ann partners with organizations to promote women in engineering and geoscience, working towards meeting the national target of 30% women entering the profession by 2030. She led the development of Human Rights Guidelines for the professions to promote diversity and inclusion which are being updated to eliminate implicit biases. Ann openly shares policies and regulatory practices with regulators across Canada. Many programs established by Engineers and Geoscientists BC under Ann's guidance have led to stronger regulation and a safer British Columbia.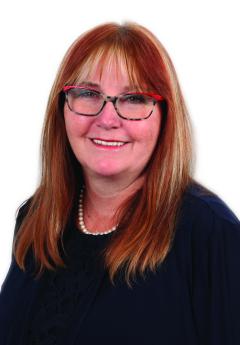 Patti MacAhonic
Patti is Executive Director of Ann Davis Transition Society assisting individuals who aspire to live free from abuse.  She responded to the increase in women's homelessness in Chilliwack by securing funding and a permanent location to open a specialized transition house that has 22 beds for women.  Earlier as a young widow and after many years of advocating, she successfully changed four pieces of legislations for better benefits and pensions for the families of workers killed on the job through Worker's Compensation Board.  Patti organized the first Fraser Valley March for Women's Rights event in 2018 and was able to bring outside awareness to the local crisis of women's homelessness by having the event live streamed across Canada. She opened a thrift store and provides free items to vulnerable people.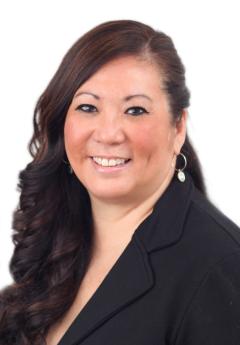 Mei Madden
Mei is Executive Director of Whistler Blackcomb Foundation, and over the last 20 years has grown the organization by building collaborative relationships with the community and local First Nations. During the pandemic, Mei collaborated with non-profit leaders to create a mental health campaign targeting local citizens and is working with the First Nations Health Authority and local Elders to provide culturally-appropriate support. In response to COVID-19. She helped to have computers refurbished and donated to the Whistler Medical Clinic to assist physicians to deliver tele-health services and through her extensive contact network, Mei located PPE for local organizations and clinics when supplies were low. After Whistler Blackcomb was purchased by Vail Resorts, Whistler Blackcomb Foundation was quickly recognized as a successful model to maintain and incorporate into Vail's other properties.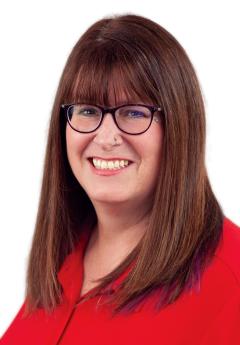 Stephanie Smith
Stephanie is President of BC Government and Services Union (BCGEU), and her election in 2014 made her the first woman elected President and the first President to come from outside the direct government. Stephanie was re-elected President in 2017 and represents more than 80,000 members—most of them women—who work in virtually every community and economic sector in the province. Stephanie was the sole labour leader invited to participate in the creation and implementation of TogetherBC, the province's poverty reduction strategy; and was appointed to the Tourism Task Force to advocate for workers in a sector devastated by the COVID-19 pandemic. A fierce social justice advocate, Stephanie was an early champion of Women in Trades initiatives and has also been a critical player in the Child Care Coalition in BC.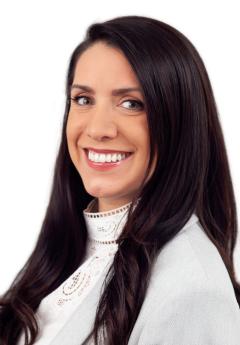 Denise Williams
Denise is CEO of the First Nations Technology Council and has built the non-profit from the ground up. Denise has created this Indigenous-led organization that serves all 203 First Nations communities across BC, working to ensure that Indigenous peoples have full and equitable access to the tools, training and support to maximize the opportunities presented by technology and innovation. She has brought light to the basic human right of connectivity as a systemic barrier to Indigenous communities across the province. Under Denise's leadership, the organization has served more than three thousand Indigenous peoples and raised $20M over 10 years for fully funded access to tech skills development opportunities, hardware including laptops and drones for students and communities and ground-breaking data and research on access to technology and the technology sector.
Congratulations to the 2021 nominees in the Reconciliation in Action category.
This category will honour two unique women, an Indigenous leader and an ally, working independently and committed to finding a new way forward.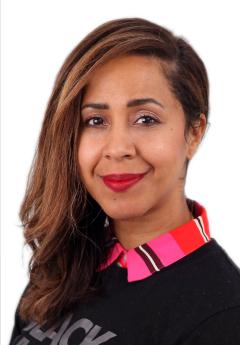 Stephanie Allen
Stephanie is Associate Vice President Strategic Business Operations and Performance at BC Housing and is developing its Reconciliation Strategy, providing insight on systemic and institutional racism, colonialism and oppression and identifying ways to genuinely reconcile. In her role as operational lead for the Oppenheimer Park decampment, Stephanie led a culturally-informed approach working closely with Indigenous colleagues and First Nations Elders that centred dignity and respect for camp residents, leading to transformative change in how to successfully move Indigenous, Black and other racialized groups with intersecting identities to safe, supportive housing. She is a founding member and Director of the Hogan's Alley Society where she spearheaded the opening of Nora Hendrix Place, a supportive housing site specifically dedicated to meeting the needs of Vancouver's Black and Indigenous communities.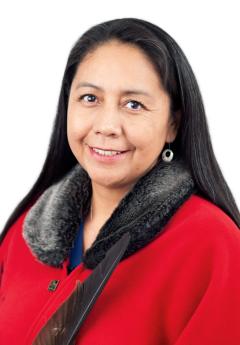 Tracy Antoine
Tracy is Vice President, Indigenous Markets, Commercial Financial Service at RBC Royal Bank. As the only Indigenous executive at RBC in BC and the only woman to hold an executive position in RBC's Commercial Banking Indigenous Banking unit, she leads and serves a large portion of Indigenous Market initiatives in BC. Tracy has initiated and implemented home equity financing policies specific to on-reserve housing. Her work influences policy for small and commercial business, non-profits and governments, leading to employment and economic development opportunities for communities across BC. Tracy serves as Co-Executive Champion for the Royal Eagles Employee Resource Group, which provides education and supports on Indigenous culture inside and outside RBC. In her own First Nation community, Tracy is creating a new institution focused on building a community economic development corporation.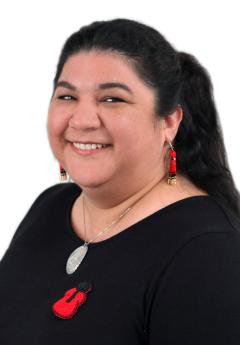 Rhiannon Bennett
Rhiannon (Musqueam) is CEO of Hummingbirds Rising, helping Non-Indigenous Canadians develop the skills, compassions and abilities to recognize and change systems and practices needed to play an active and meaningful part in Decolonization. She was a founding member of Feminists Deliver, holding the international Women Deliver conference accountable for arriving in BC and ignoring issues that pertain to local women and children and its connections to the global disparities that women and children face. Rhiannon was the first Indigenous woman elected to the Delta Board of Education is on the Kwantlen Polytechnic University's Board of Governors and is a core member of Delta's Organizing Against Racism and Hate Committee. Rhiannon was recognized by Musqueam Leadership for her work on Canoe Revitalization in community.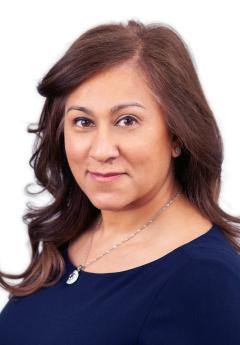 Noorjean Hassam
Noorjean is Chief Operating Officer and Professional Practice Officer, BC Centre for Disease Control (BCCDC), a part of Provincial Health Services Authority (PHSA) where she spearheaded the addition of another 'c' in reconciliation - so that reconcila(c)tion' can be read as "Reconciliation and Action". Through her leadership and advocacy, Chee Mamuk became its own independent service line, placing Indigenous Chee Mamuk team members at key COVID-19 decision tables, elevating their voices to ensure Indigenous people and communities were included in the province's pandemic response. Noorjean successfully advocated for racism to be a public health priority at the BCCDC and over the last four years has initiated, supported and lifted up her colleagues to explore their own personal biases to challenge current structures and practices that contribute to racism and inequalities at BCCDC and beyond.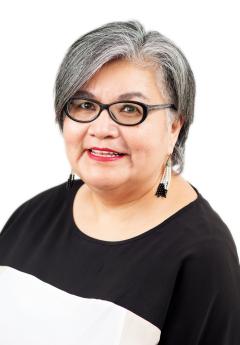 Isabel Jackson
Isabel, a Gitxsan Lawyer in the Aboriginal Law section of the Department of Justice Canada, BC Region, provides legal services to Crown-Indigenous Relations and Northern Affairs Canada and Indigenous Services Canada. Isabel co-founded the Aboriginal Lawyers Forum (ALF) of the Canadian Bar Association (CBA) BC for Indigenous law students and lawyers (and their allies) to network and engage in professional development and mentorship. ALF was the first of its kind nationally, making the legal community more welcoming to Indigenous lawyers. As ALF Chair, Isabel sat on the CBA's BC's Truth & Reconciliation Committee. She has helped the ALF raise more than $100,000 in scholarships for Indigenous law students. Isabel became a role model in facilitating Aboriginal Awareness presentations throughout the federal public service and participating in the resolution of on Indian Residential Schools claims.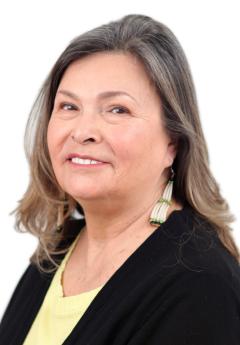 Margo Kane
Margo (Cree-Saulteaux) is Artistic Managing Director of Full Circle: First Nations Performance and an internationally recognized performer, creator, mentor, director and community leader. Her desire to share artistic performance that has meaning for her people is the catalyst for her extensive work, travels and consultation within Indigenous communities across Canada and abroad. She purposefully builds bridges with other IBPOC circles and settler communities.  Margo has also founded and co-founded other vital institutions and events including the Indigenous Performing Arts Alliance and The Talking Stick Festival, which is celebrating its 20th anniversary year. Margo toured her award winning one-person show Moonlodge to global acclaim for more than ten years and has created countless and diverse opportunities for Indigenous artists and community to gather, activate and galvanize around their artistic sovereignty and self-determination.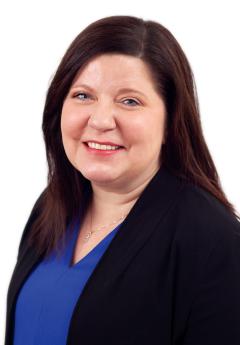 Sheryl Lightfoot
Sheryl is UBC's Senior Advisor to the President on Indigenous Affairs where she co-led the creation and implementation of the UBC 2020 Indigenous Strategic Plan. This is the first post-secondary Indigenous framework in North America to take a human-rights based approach to its work and the first university-based Indigenous strategic framework in the world to use the UN Declaration on the Rights of Indigenous Peoples as its foundation. Dr. Lightfoot also participated in UBC's negotiations with the Musqueam on a new Memorandum of Affiliation to further the sharing of knowledge and the advancement of Musqueam and Indigenous youth and adults in post-secondary education. Sheryl is Canada Research Chair in Global Indigenous Rights and Politics and is one of the world's experts in global Indigenous politics.
---
This category is sponsored by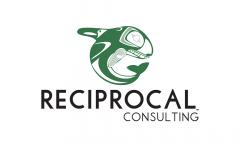 Congratulations to the 2021 nominees in the Research, Sciences & Technology category.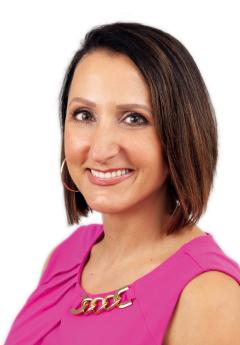 Lori Brotto
Lori is Executive Director at the Women's Health Research Institute (WHRI), a Registered Psychologist and a Professor at UBC's Department of Obstetrics and Gynaecology. Lori started a research program at the UBC Sexual Health Research Laboratory that has fundamentally changed how the department treats genital pain and sexual dysfunction. At UBC, she co-created the division of gynecologic specialties for clinician-scientists who did not fall into existing categories, which has fostered unprecedented levels of collaboration with specialists who often work in siloes and has been emulated by research institutions across Canada. Under her leadership, the WHRI has tripled its membership resulting in strong institutional representation across BC and all provincial health authorities. Lori also founded a non-profit fitness society, which provides free public boot camps to help people engage in physical fitness.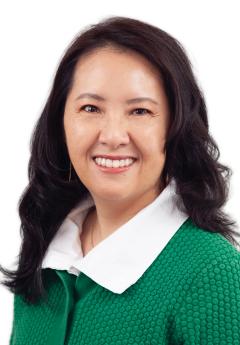 Quynh Doan
A recognized pediatrician, medical researcher and educator, Quynh is an advocate for child and youth mental health and addictions across BC and Canada. Her health services research has broken new ground on issues of access and overcrowding in Emergency Departments and her innovative research in youth mental health has led to the development of novel screening tools to identify social, behavioral, psychiatric and substance abuse issues in children and youth. Having personally overcome multiple traditional barriers in her field, Quynh is a dedicated role model and mentor for all, particularly women and women of colour, within academic medicine. Through her professional and community advocacy and her leadership roles, Quynh has been a true champion of equity, diversity and inclusion and contributes to the resilience, integrity and wellness of the next generation.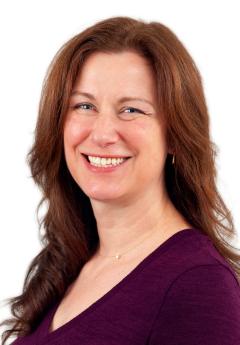 Annett Rozek
Annett is Chief Scientific Officer at Terramera, an accomplished scientist and leader with a passion for creating technologies for a healthier world. Dr. Rozek helped develop Terramera's revolutionary Actigate™ Targeted Performance Technology which has the potential to transform how food is grown and the economics of agriculture. Annett leads her team by embracing new technologies including machine learning and robotics. She built the company's Research & Development (R&D) team from the ground up, orchestrating the integration of Terramera's science and engineering teams and restructuring more than 70 team members into a unified, interdisciplinary R&D group that champions diversity in thinking. She is a dedicated member of the Mitacs Research Council, mentor, sought after speaker at scientific conferences and recognized member of the research, science and tech community.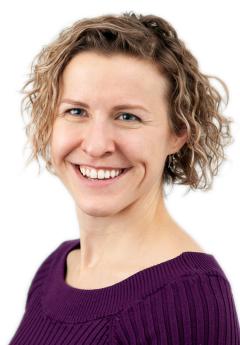 Stephanie Simmons
Stephanie is Founder and Chief Quantum Officer of Photonic Inc., a pioneer in designing silicon-based quantum technologies. A world-leading expert in quantum technologies, Stephanie is providing the vision to build the world's first large-scale universal quantum processor, revolutionizing computing and establishing Metro Vancouver as a global quantum hub of excellence.  A thought leader, Stephanie is also a Tier 2 Canada Research Chair in Quantum Nanoelectronics and Assistant Professor of Physics and CIFAR Research Fellow at SFU. Her work garnering notable recognition including the only Canadian and one of just five individuals globally to receive two Physics World Top 10 Breakthrough of the Year awards. Committed to championing diversity and inclusion in her field, a significant proportion of Stephanie's research team has consisted of women and individuals from under-represented populations.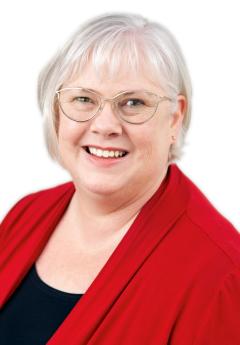 Dr. Laura Sly
Laura is an Associate Professor, Division of Gastroenterology in the Department of Pediatrics at UBC and an immunologist and leader in intestinal inflammation research at BC Children's Hospital. Dr. Sly is also an Associate Dean in the Faculty of Graduate Studies at UBC. She has also developed a new graduate program focused on women+ and children's health at UBC. This unique program offers students a multi-disciplinary curriculum and the opportunity to acquire skills like collaboration, leadership, advocacy and professionalism, supporting a new generation of scientists. Laura is also the Associate Director of BC Children's Hospital Federation of Clinical Immunological Societies Centre of Excellence and the Lead of the Immunology in Health and Disease research group. Dr. Sly works to enhance opportunities for women and served on the Society for Leukocyte Biology's Women and Diversity Committee from 2017 – 2020. 
---
This category is sponsored by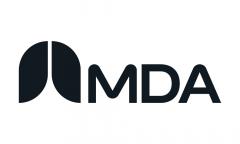 Congratulations to the 2021 nominees in the Young Woman of Distinction category.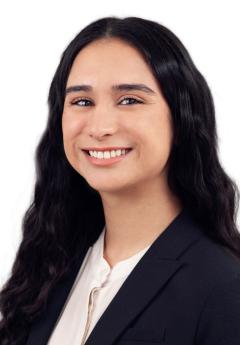 Sanna Bhayana
Sanna is Co-Chair of the Board of Directors for the Hot Potato Initiative Foundation, where she involves youth in dialogue about socioeconomic inequality and homelessness. Under her past leadership as Executive Director, the Hot Potato Initiative Foundation grew from a volunteer pool of 50 students in Metro Vancouver to more than 500 students across Canada. To spark dialogue and amplify voices, Sanna prompted a social media campaign showcasing biographical stories of individuals experiencing homelessness which has since reached more than 200,000 Canadians. Sanna drives the organization's Education Portfolio for high school students across Canada. She is also a volunteer research assistant at Misdiagnosis Association and Research Institute, where she researches commonly misdiagnosed conditions in order to make the medical field more equitable and decrease the likelihood of diagnostic errors.
Reeva Billy
Reeva is an Indigenous Community Liaison for the BC Arts Council and Indigenous youth intern with the Ministry of Tourism, Arts, Culture and Sport. Her exceptional knowledge regarding her Nation's ceremonies and world view nuances encourage and inspire other Indigenous interns. She models cultural participation in her passion for her Nation's attachment to war-canoe protocol, teachings and history. Reeva has revitalized a hereditary and lineage responsibility once lead and participated in only by men – war-canoe construction, protocol-adherence and teachings. Reeva served as the Spokesperson for the North Vancouver Canoe Club, where she helped raise the organization's public profile and presence in the community. Despite being the youngest amongst her peers, Reeva is invited and contributes to senior level conversations and is trusted to advise on initiatives and projects within an Indigenous context.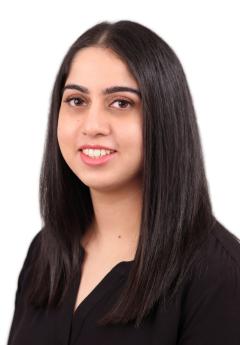 Gurleen Brar
Gurleen is Chairperson of Youth Transforming Society (YTS) and spearheaded the implementation of Sustainability Month, transforming the organization to dedicate an entire month toward one cause to raise awareness in the community and inspire others about sustainability. Gurleen helped improve the YTS Women's Day campaign by incorporating a hygiene kit along with the usual offerings, reaching more women and providing them with financial along with emotional support. As a Registered Nurse by profession, Gurleen dedicates her time giving back to the community, especially youth and recent immigrants. She is a facilitator at the English Conversation Program, where she helps empower new immigrants by increasing their confidence in communicating with others.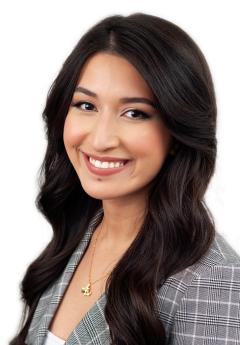 Bremiella De Guzman
Bremiella is a Facilitator (social worker) for youth and adults with intellectual and developmental disabilities, a Youth Leader and the reigning Miss BC 2019-21 and Miss Canada 2020. Bremiella uses her platform to advocate for diversity and inclusion, promoting accessibility and inclusivity for people with diversabilities. She founded Champions of Inclusion, an online platform that empowers and connects people with diversabilities through the power of story-telling and is one of the 20 youth to lead Spread The Word: Inclusion campaign in BC. Bremiella has been a volunteer for nearly a decade in different capacities working with seniors, children and youth and people with mental health challenges. She is also an Ambassador for many charities including the Special Olympics.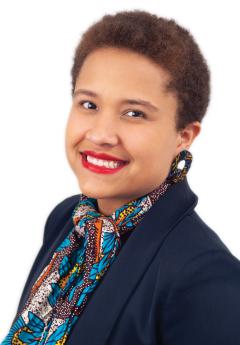 Yamila Franco Pena  
Yamila is Co-founder of Nyoka Design Labs, a clean technology social enterprise advancing gender equity in STEM and creating circular, plastic-free and regenerative technologies to heal the environment. Nyoka developed the technology to eliminate waste of plastic glow sticks. In 2020, Yamila was one of the "trailblazing twelve" finalists for FWE's Pitch for the Purse. She is Co-founder of AfroHub Marketspace, a business support platform that builds resilience, financial sustainability and facilitates reinvestment of funds within Black and Indigenous communities. Yamila serves as Financial Literacy Educator for the National Financial Literacy campaign, supporting Black, Indigenous and Women of Color to access financial literacy education and helping break intergenerational cycles of poverty. Yamila's work is centred around empowering communities to innovate and co-create alternative solutions to solve pressing socio-economic and environmental challenges.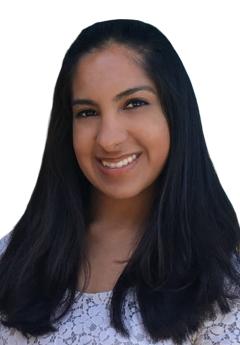 Imaan Jiwa
Imaan is Founder of COVIDhelp Vancouver, a non-profit organization aimed at providing resources to vulnerable groups during the COVID-19 pandemic. Passionate about leveraging technology to create a strong impact and lower social inequality, Imaan launched this student and volunteer driven outreach initiative. COVIDhelp facilitates a range of contactless assistance from delivering essential goods to providing a friendly chat to combat loneliness, with objectives to ensure vulnerable populations stay home, effectually reducing the burden on the healthcare system and increasing community empowerment. Imaan singlehandedly built her first website for this venture and provides the leadership and management including overseeing social media and print marketing, handling operational finances, leading a team of four other young women and inspiring a growing team of 60+ volunteers which to date has fulfilled over 350 requests.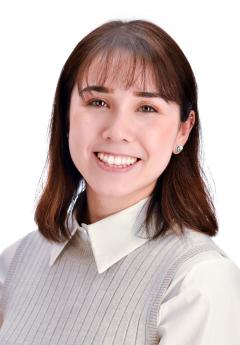 Precilia Kong
Precilia is Co-Founder of Ignite the Warmth, a non-profit dedicated to inspiring youth to assist with poverty-related issues in their communities. Precilia designed Ignite the Warmth so youth and members of the homeless community could build connections in order to create understanding and eliminate stigma around homelessness. Through this work, Precilia became aware of the many mental health challenges faced by people in the homeless community. This has shaped her selection of internships, research opportunities and employment to help enrich her skills and increase her capacity to support Ignite the Warmth with evidence-informed strategies, while moving closer to her goal of becoming a physician. Precilia is completing a Master's in Public Health practicum in Japan, where her work will address the mental health crisis accompanying the COVID-19 pandemic.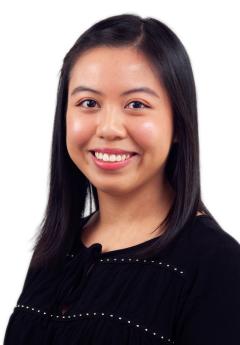 Joyce Lam  
Since 2015, Joyce has been engaging in neurodegeneration research at UBC and hopes to dedicate her life to finding treatments for neurodegenerative diseases. Currently, she is a Neuroscience PhD student investigating the effects of probiotics in Parkinson's disease patients. She is also volunteer Co-Chair of the Vancouver IG Wealth Management Walk for Alzheimer's planning committee, which helps raise funds to support critical programs and services offered by the Alzheimer's Society of BC. Joyce is passionate about assisting youth discover their passion for science and is a mentor in three mentorship programs, including the UBC Women in Science Mentoring Program. She has been appointed, two years running, to serve on the President's UBC Vancouver Non-Academic Misconduct Committee, a committee that advises the President on matters of non-academic discipline.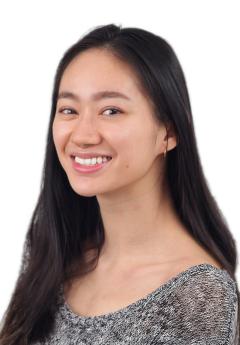 Melody Lim
Melody is Founder and CEO of Mala the Brand, an eco-friendly soy candle company on a mission to create innovative products with amazing scents, promote a strong sense of community and give back to the environment. After discovering that mass-produced candles can have detrimental health effects, Melody created her own candle company using non-toxic ingredients and minimal, environmentally-friendly packaging. She was selected to participate in League of Innovators. Within months of starting her business, Melody and her company received notable features in prominent local, national and international media. With the environment and community as pillars for her business, Melody strives to support both through initiatives like planting a tree with every purchase, collaborating with local businesses, showcasing other female-founded businesses in her blog and volunteering to mentor aspiring entrepreneurs.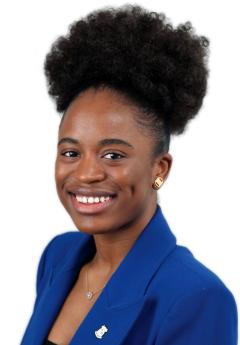 Natasha Mhuriro
Natasha is Co-Founder and Co-Organizer of Black in BC Mutual Aid's Support Fund, which she created during the COVID-19 pandemic to provide emergency, low-barrier micro-grants to Black people in BC. The organization has distributed nearly two hundred thousand dollars so far. Natasha served as President of the African Students' Association at SFU and actualized her goal to empower self-identified Black women by ensuring that the Association was proudly run by an all-women's committee, a first in the history of the Association's leadership. Natasha currently works with the Fraser Health Authority to develop modules to mitigate implicit bias in the healthcare system. She is also involved in a community-based research project to explore barriers to healthcare and review access to culturally appropriate healthcare among racialized communities in the Lower Mainland.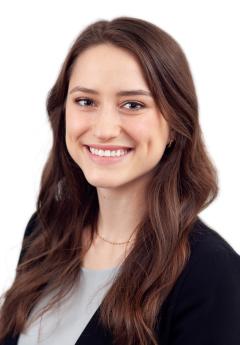 Eloise Moss
A second year medical student at UBC, Eloise is Vancouver Chapter Co-Chair of the Reading Bear Society, where she identified the need to provide children with evidence-based, age appropriate and engaging information on infection control during the pandemic. She created an interactive video highlighting the importance of following public health guidelines, which was distributed to teachers and parents across the province. Eloise also co-founded the Vancouver chapter of COVID-19 Women's Initiative to support women in challenging circumstances due to the pandemic. She soon determined that her work should extend beyond the pandemic. This led Eloise to co-found Community Womxn's Initiative, a non-profit organization of medical students that supports and empowers women experiencing intimate partner violence, substance use disorders and other challenges.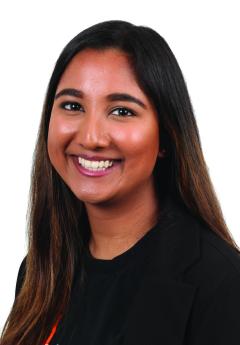 Rochelle Prasad
Rochelle is CEO and Executive Director of SPARK Foundation, an internationally supported and awarded non-profit organization she co-founded at the age of 14, with a mission to empower the next generation through life education programs - workshops, camps and community events which to date has impacted more than 100,000 people. Leading 11 staff and more than 300 volunteers, Rochelle pivoted SPARK Foundation to an online platform during the COVID-19 pandemic and the organization now continues its outreach through online workshops and serving the community through COVID relief projects including 1500 care packages for low-income families and 200 meals to frontline workers. In addition to being on the BBC News for her work, Rochelle recently received The Diana Award, the most prestigious accolade a young person can receive for social action or humanitarian work.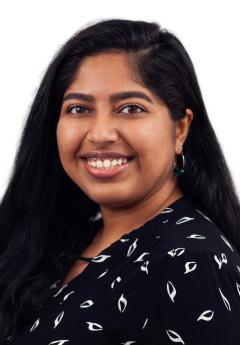 Shakti Ramkumar
Shakti is Director of Communications and Policy at Student Energy, a global youth-led organization and charity empowering the next generation of energy leaders to accelerate the transition to a sustainable energy future. A strong advocate for accessible capacity-building and inclusion of youth voices, Shakti developed an innovative, inclusive and justice-oriented communications strategy to elevate the voices of youth in energy. She unites people by sharing stories of youth taking initiatives on climate change and effectively connecting climate and energy issues to other critical social issues. Shakti is responsible for reimagining and promoting the Energy Systems Map, a unique online tool for learning about the world's energy system that to date has reached more than three million unique users, empowering the next generation of energy leaders to invoke change in their communities.
---
This category is sponsored by
Congratulations to the 2021 nominees in the Outstanding Workplace category.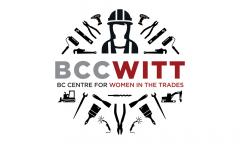 BC Centre for Women in the Trades
The BC Centre for Women in the Trades (BCCWITT) is a partnership led by women from the trades, along with industry and labour representatives who are committed to increasing the proportion of women entering and finding success in the skilled trades above the provincial average of 4.5%. BCCWITT is leading the cultural shift needed to achieve this by creating a diverse, equitable and inclusive skilled trades industry, where all feel welcome, healthy and safe. The organization works with industry leaders to shift the culture of discrimination, bullying and harassment by training male leaders through the Be More Than a Bystander program. BCCWITT provides women in trades with peer-support networks for mentorship, support and allyship and provides training and employment supports for women experiencing barriers to enter or advance their career in the trades.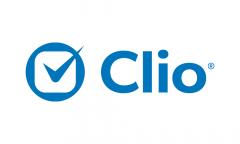 Clio
Clio provides cloud-based legal technology and is embracing a new way of working called "Distributed by Design," which allows Clio to operate with a fully remote workforce, supported by world-class physical offices in hubs within key urban centres. The company invests in best in-class tools, technology and culture to ensure team members are able to do their best work either from an office or remotely. Women hold 43% of management positions at Clio and the company actively develops reintegration plans for new parents going on leave. Clio supports a Diversity, Inclusion, Belonging and Equity Organization and deeply invests in employees' physical, mental and social wellness. The company continuously challenges and develops its employees - by opening new roles, encouraging staff to pursue their ideas and providing mentorship.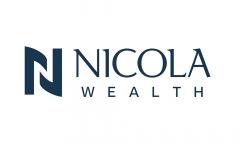 Nicola Wealth
Asset management and financial planning service, Nicola Wealth has an employee base that is more than 50% female, which is unique in the financial services industry. Of leadership and management roles, 58% are held by females, as well as four of nine seats within the Senior Leadership Team. The organization supports advancement and success of women from within the company; in 2020, women earned nine out of 15 promotions. In 2020, the People & Culture team developed a formal Health and Wellness Action Plan to foster employee wellbeing and all employees have access to an education and professional development allowance for programs and courses that fall within their development plan. The company is committed to "Sharing the Pie," in which each employee receives quarterly profit-sharing that often exceeds 20-30% of base salary and a commitment to giving back to our communities.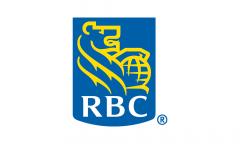 RBC
RBC is committed to leadership in supporting employees through all aspects of life and career, with an ultimate goal of fostering a more diverse and inclusive society. As a founding member of the 30% Club (an organization with a goal of 30% of board seats and C-suite roles to be held by women by 2022), RBC currently has a Board of Directors with 43% women, including the Chairperson. RBC has fostered a culture of positive change and growth through Employee Resource Groups, Listening Circles with executives and groups that are marginalized and an internal networking platform for peer-to-peer mentorship and to provide ongoing support to employees. The company has recently made progressive changes to the Child Care Leave policy and has strong coverage for mental health support.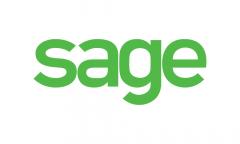 Sage Software Canada Ltd.
With more than 300 colleagues in BC, Sage Software is committed to listening to and acting on continual feedback for improvement and growth. Their recently launched 'Always Listening Survey' reveals ways to provide support for colleagues, while "Wellness Champions" throughout the business drive engagement around wellbeing initiatives. Family@Sage is a recent initiative to support mental and physical wellbeing whilst caring for others and working from home during the pandemic. The Sage Foundation provides resources and technology to non-profit organizations and colleagues receive five paid days a year to volunteer or fundraise for non-profits of their choice. Colleagues are offered free access to Headspace meditation app, provided a Health Spending Account and can receive a Tuition Reimbursement of up to $5,250 per year to further their education.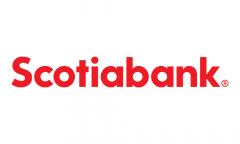 Scotiabank
Scotiabank employs a team of more than 4,000 people in the BC and Yukon Region empowering employees to bring their true selves to work. In 2019, Scotiabank signed onto the UN Women's Empowerment Principles, committing the organization to prioritize gender equality in line with global standards. The Bank's new Inclusive Hiring Guide has positively impacted hiring outcomes of women in leadership and the Inclusion Council consists of senior leaders representing key business lines across the company that reinforces accountability to inclusion with established measures. To prioritize health and well-being during the pandemic, Scotiabank offered five additional paid personal days and increased mental health and healthcare support. Scotiabank offers professional development through training and mentoring programs and supports employees with paid time off to volunteer for local community programs and events.
---
This category is sponsored by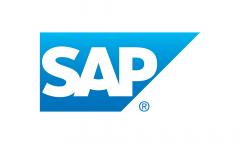 Our alumnae include some of Metro Vancouver's most inspiring and influential women whose outstanding achievements have made a lasting impact on the well-being of our community. 
Connecting the Community Award
Each YWCA Women of Distinction nominee is eligible to win the Connecting the Community Award. The recipient is selected by public vote, and the winner chooses a YWCA cause that is important to her, donating $10,000, courtesy of Scotiabank, to the YWCA program of her choice. 
Eligible causes include: 
Ticket sales for the 2021 Awards are now closed. 
From June 7, 2021 to December 3, 2021
Support the people and organizations that are making a difference across Metro Vancouver by nominating a woman or workplace for a YWCA Women of Distinction Award. 
January and February
The Nominations Committee reviews all submissions for completeness, eligibility and ensures that each nomination fulfills ALL of the nomination criteria.  
March 2022
All nominees are invited to the Announcing the Nominees event on March 8, 2021, where they are invited to get to know each other and celebrate their nominations. 
March to April 2022
Each YWCA Women of Distinction nominee is eligible to win the Connecting the Community Award. The recipient is selected by public vote (online), and the winner chooses a YWCA cause that is important to her, donating $10,000, courtesy of Scotiabank, to the YWCA program of her choice. 
An external, diverse panel of judges, including community leaders and members of the public, evaluate nominee applications to decide each category recipient. Judge's names are not disclosed.
May 26, 2022
Recipients are announced at the Women of Distinction Awards, our premier fundraising event. By purchasing tickets, you are supporting vital services to women and children in Metro Vancouver.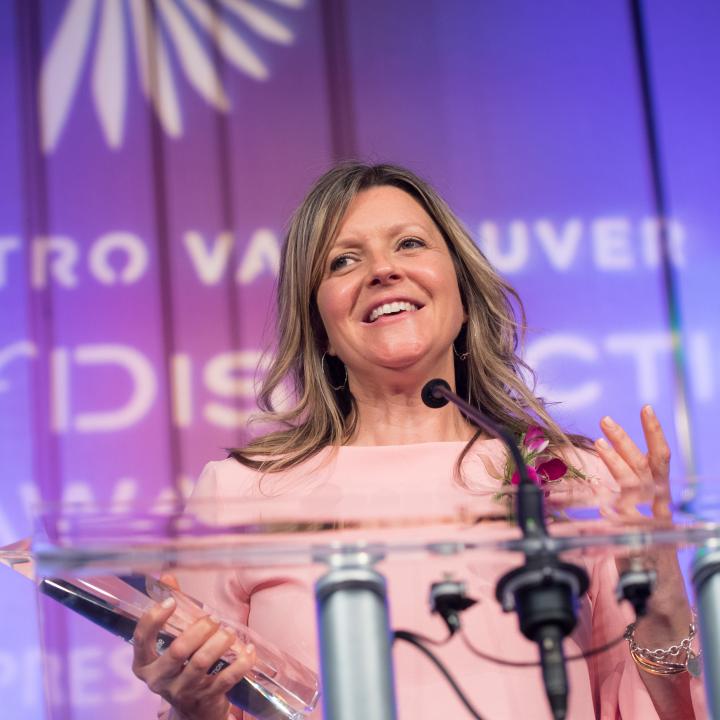 Meet our
2021 Recipients
More than 600 guests and volunteers joined our virtual event on June 7th, 2021 to honour inspiring nominees and their achievements.