Are you solo parenting? YWCA Single Mothers' Support Services provides you with individual or group support, connects you to resources and empowers you to move forward. 
YWCA family resource workers provide information, referrals and one-to-one support to single moms living in Metro Vancouver and the Fraser Valley, including: 
Employment and education resources 

Parenting resources 

Legal/financial information and referrals 

Resources for women who have experienced abuse in a current or past relationship 

Housing information 

Help with document completion 
We are currently providing services by phone, text, email and video conference. 
Contact our family resource workers to learn more: 
Metro Vancouver: Joann McKinlay at jmckinlay@ywcavan.org | 604 219 8952 
Surrey and the Fraser Valley: Jenn Bateman at jbateman@ywcavan.org | 604 619 5276 
Together with other women who are parenting alone, you can access the companionship, peer support and community so important to shaping your happiness and success.  
Single Mothers' Support Groups are free, facilitated, closed groups. We do not accept drop-ins and ask participants to commit to attending weekly for each cycle. Women of all ages and from all backgrounds are welcome!
Our weekly group meetings are currently being offered online via Zoom. All groups are accepting new participants - find your community below.
Downtown Eastside - YWCA Crabtree Corner 
Mount Pleasant - Mount Pleasant Neighbourhood House 
Riley Park - Little Mountain Neighbourhood House 
West End - Gordon Neighbourhood House 
Kitsilano - Kitsilano Neighbourhood House 
Sunset - South Vancouver Neighbourhood House 
Downtown Vancouver - YWCA Program Centre ("Baby & Me" For pregnant and first-time mothers with a child/children under two) 
UBC - Vancouver Campus (For women who are studying and/or working on campus)
Vancouver programs are partially funded by the City of Vancouver. 
Historic Downtown - Abbotsford Community Services
Aldergrove - Encompass Support Services Society 
Metrotown - Burnaby Family Life
Near Haney Place Mall - Family Education and Support Centre 
Willoughby - Willoughby Early Years Centre at Willoughby Elementary ("Baby & Me" For pregnant and first-time mothers with a child/children under two) 
GoodLife Fitness Family Autism Hub - Pacific Autism Family Network (For single mothers of children on the Autism Spectrum) 
Newton - YWCA Alder Gardens 
Lougheed & Shaughnessy - Tri-Cities East Neighbourhood Centre 
We are also offering a new online group for single mothers of children with special needs.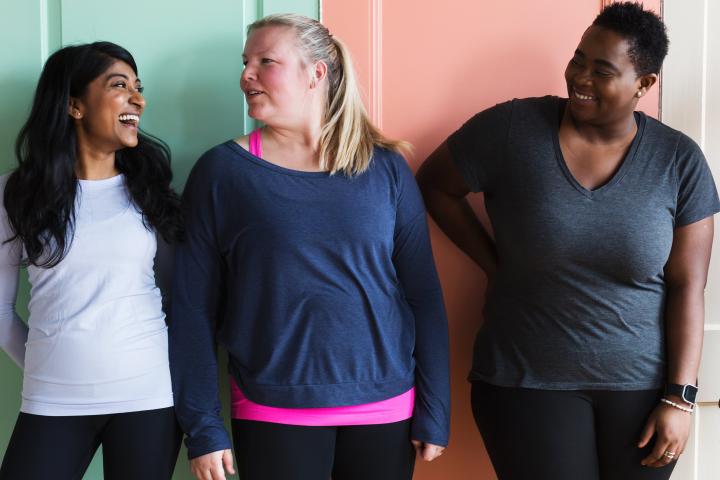 Join a group
Connect with other moms and discover the information and resources you need for your journey to success!
More Supports for Single Mothers