Creating gender equality: From cracking glass ceilings to redefining masculinity
Boys will be boys. That was the sentiment from Canada's top military commander when he attempted to explain sexual abuse in the military in an exclusive interview with CBC's Peter Mansbridge. General Tom Lawson said male soldiers are "biologically wired in a certain way" which accounts for why some of them deem it acceptable to force themselves on female soldiers. In the same week General Lawson blamed biology for sexual abuse in Canada's military, YWCA Metro Vancouver held its Annual General Meeting which included a panel discussion on gender equality and transforming masculinity.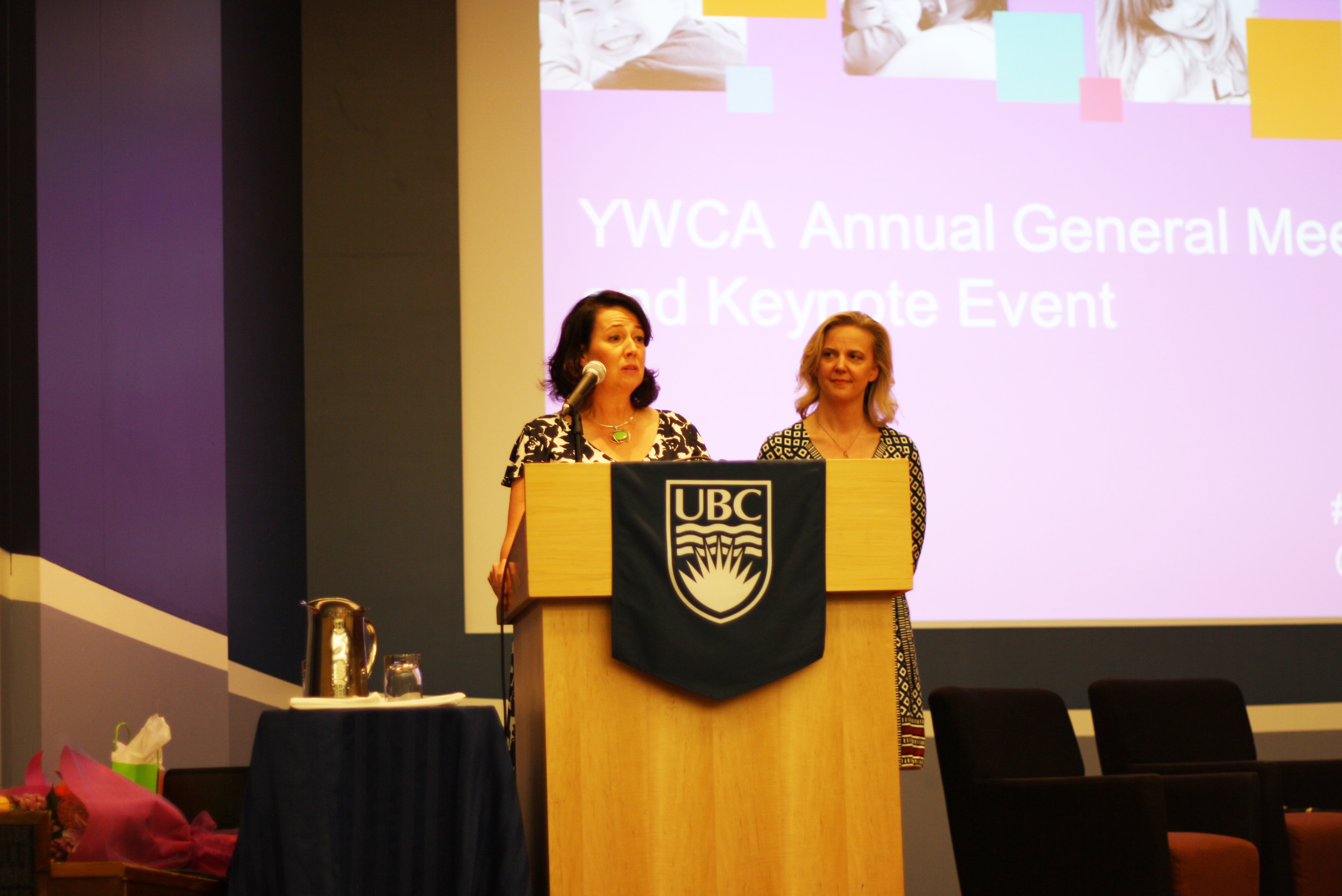 YWCA CEO Janet Austin took the stage and called 2015 a 'watershed year' for violence against women largely in part due to increased public discourse and awareness following countless stories in the media about Jian Ghomeshi, Bill Cosby and most recently, General Lawson.
How can boys and men be inspired to stand alongside women and girls to become better and more effective allies in creating gender equality? This question was posed by keynote speaker Michael Kaufman, who co-founded the White Ribbon Campaign, the largest effort in the world of men to end violence against women. 
Kaufman begins his discussion by acknowledging ugly truths of the unequal world we inhabit.
"In Canada today, men make $1.50 for every dollar women make. We live in a world in which men control most levels of government and where the majority of our political, social and religious leaders are men. We live in a world where men control the economies of the world and where our greatest and most highly paid sports heroes are men," outlined Kaufman.
In other words, the glass ceiling remains an obstacle for women, who are required not only to crack it but to break through it and even after successfully doing so, continue to make less than their male counterparts.
However, despite the fact that men enjoy numerous privileges by just being men, Kaufman explains men are not well served by the status quo. In a world of supersized masculinity, boys are taught to be tough because "big boys don't cry." They are raised to fit in and to be strong and powerful and in some cases, that power is paired with pain; pain which stems to falling hopelessly short of society's expectations.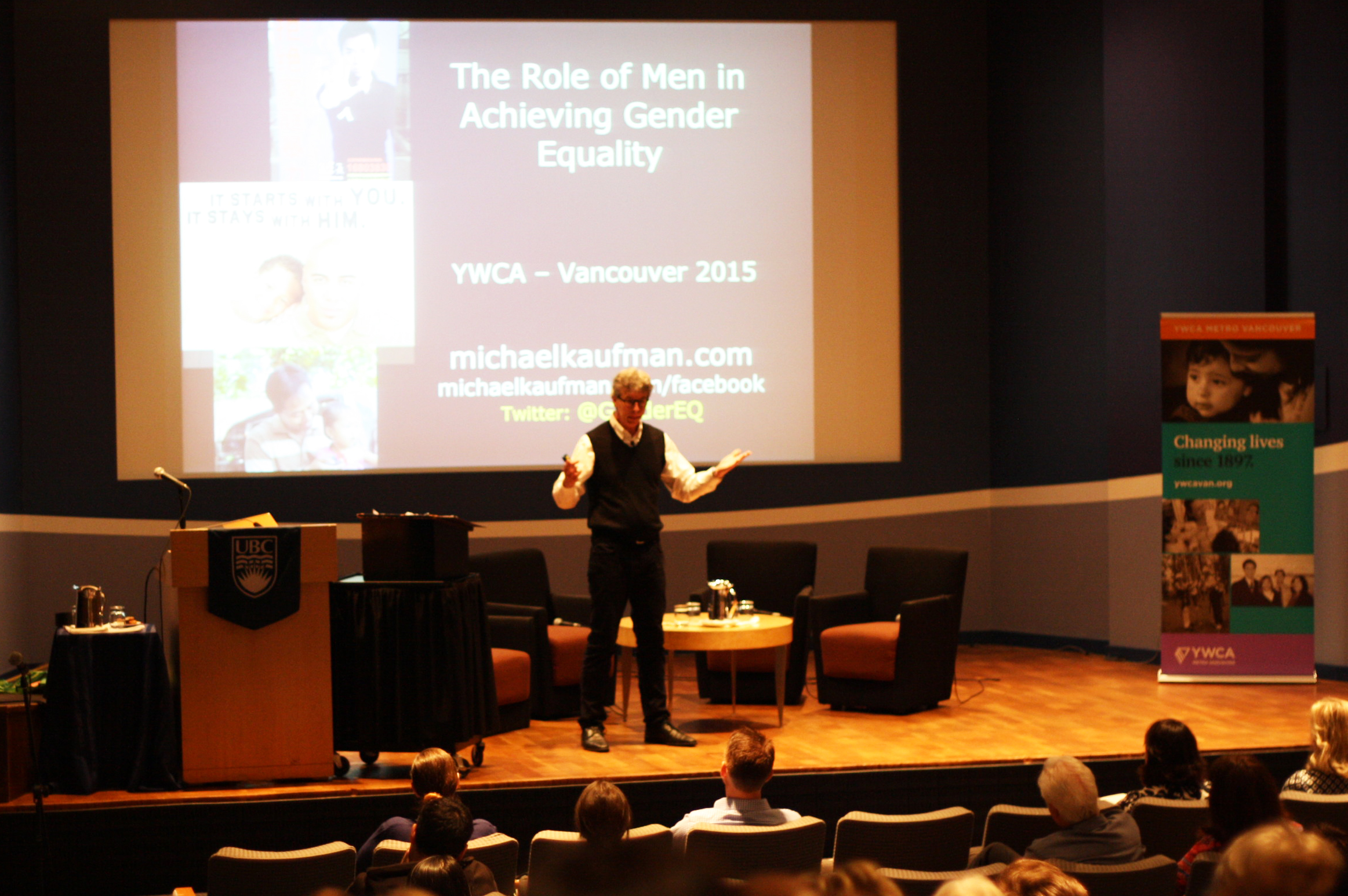 Given the challenges both sexes face in an unequal world, how can men be encouraged to take collective responsibility to work alongside women to create equality? What will inspire men to speak out? Kaufman suggests it might be out of love for the women and girls in their lives or maybe some men will speak out after having a daughter, whereas others will speak out after seeing their wife get passed up for a well-deserved promotion.
Whatever the reason, the time to speak out and speak up is now. Countering the world of supersized masculinity can start with changing the way we raise our boys: teaching them that it is okay to be empathetic, and that strength doesn't have to be physical and violent. Parents, especially dads, can play a big role in this in everyday life. By demonstrating that dads and moms can be involved in equal parental roles, it shows their children that they don't need to adhere to traditional gender roles.
The silver lining stemming from the allegations of sexual assault by Jian Ghomeshi and Bill Cosby is that dialogue has been sparked and as a result, many women have been inspired to speak out. These stories might have also acted as a catalyst for men to find their voices and speak out on issues of gender inequality and sexual assault, paving the path to work alongside women to achieve a better world for our children and grandchildren. 
Written by Jessica Gares, YWCA volunteer.