Cultivating Social Competence: Activities for Preschoolers
Children are most likely to be secure, confident, and socially competent when they are surrounded by warmth and affection, but have also been taught to understand rules and limits.
Social competence is an important element in early child development because it prepares children to manage personal feelings, to understand others' feelings and needs and to interact in respectful and acceptable ways.
The simple activities below can help in developing or reinforcing specific social skills, like eye contact, body language, facial cues and non-verbal communication.
Eye contact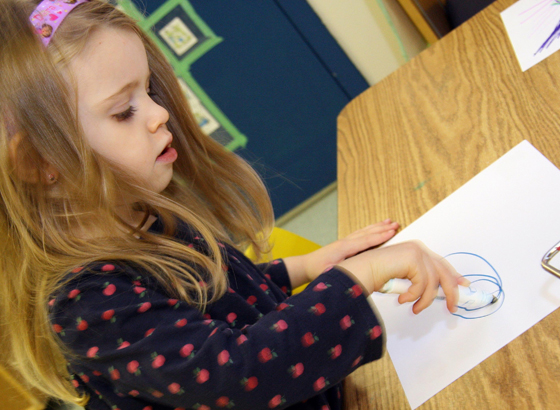 Eye contact is an important social skill that shows others we are listening and interested in what they have to say. Try these simple activities to help children make eye contact:
Have a staring contest. Making a contest out of maintaining eye contact will keep the kids interested—especially if they have a competitive streak!
Eyes on my forehead. Place a funny sticker on your forehead and encourage the child to look at the sticker. This trains them to look in the right direction.
Reach me with your feet. The next time you're playing on the swings, stand in front and have the child try to reach you with their feet. This is a fun way for the child to develop focus.
Body language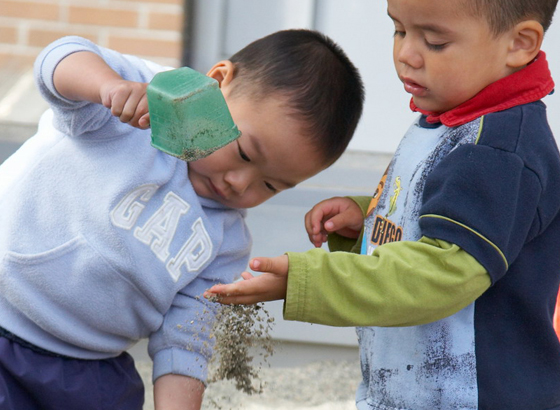 Learning how to express our feelings through body language and hand signals is integral to communication. Try these fun activities at home.
Activity: My hands say
Instructions:
Talk to the child about the times she has felt hot, cold, angry, scared or happy.
Ask her to show you, using only her hands, how she would express the following:
Hello
Come here, please
Go away
I'm hot
Stop
I'm cold
Goodbye
I'm scared
Encourage her to describe her movements for each emotion or expression. For example, "I hug my arms around myself when I am cold."
Use this activity as an opportunity to discuss "negative" emotions, like anger and fear. By encouraging a child to express her feelings and to use her words, you'll find it easier to resolve conflict and guide her behavior in appropriate ways.
Reading facial expressions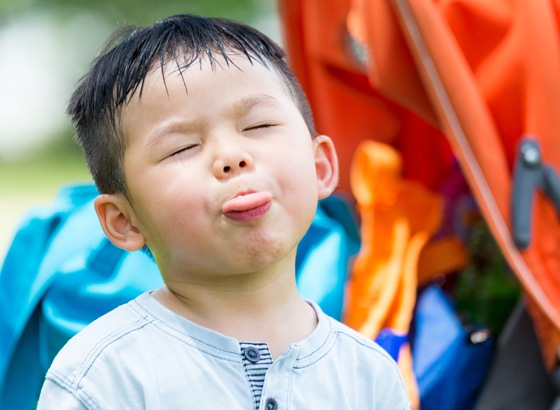 Teaching kids the difference between facial expressions and how to identify the possible causes for these expressions helps develop social competence and empathy. Learning to deal with feelings also helps children improve their coping skills and self-expression, and assists with problem-solving and creative thinking.
Ask your kids, "When you look at people's faces, what do their expressions tell you?" Brainstorm ideas and write them down on a piece of paper. Then have the children act out each one.
Activity: Making faces
Materials:
A book about feeling angry or scared
Piece of paper and pen
Stuffed animal 
Instructions:
Read a book together about feeling angry. Good choices include When I Feel Angry by Cornelia Maude Spelman or Alexander and the Terrible, Horrible, No Good, Very Bad Day by Judith Viorst.
Talk about the character and what made him or her angry. Share something that makes you angry.
Introduce the stuffed animal. Tell the child about something that made this animal very angry. Ask the child for advice. What should she do?
Record the child's suggestions on paper. Guide the discussion as needed. Suggestions might include using your words, telling a grownup, having quiet time, scribbling really fast with crayons or making an angry face.
Remind the child it is OK to feel angry but that it's up to us to express our anger in a safe way.
Repeat this activity and focus on scared feelings. Good books include, What a Bad Dream by Mercer Mayer and There's a Monster Under My Bed by James Howe.
Activity: My favourite things patchwork
This activity fosters sharing and discussion, as children take turns talking about their drawings in patchwork.
 
Materials:
Butcher paper
Tape or glue
Crayons
Coloured construction paper
Instructions:
One by one, ask each child about their favourite activity. What do they like to do?
Cut the construction paper into 8- or 10-inch squares. Give each child one of the squares and the crayons.
Invite the children to draw a picture of their favorite activities, like swimming, going to the park, playing in the sandbox or taking the dog for a walk.
When the children are finished drawing, ask them to complete the sentence, "My favorite activity is ...." and help them write the sentence beneath the picture.
Tape or glue each child's drawings together, creating a square or rectangular patchwork of pictures. Hang the patchwork on the wall and invite each child to talk about their square!
This post is part of a series on early child development for the YWCA Power of Play campaign. Throughout September, we're sharing resources, advice, tips and activities to help you ensure the kids in your life are school-ready. This week is all about social competence. Sign up this month to receive resources and information on early child development and play-based learning right to your inbox.