Welcome to My Life: Finding time to volunteer as a student
This is part one of a 3-part series about Welcome to My Life, a YWCA Youth Education program designed to help Grade 7 girls make smart choices as they transition to high school. This series is written from the perspective of volunteer facilitator Chapo.
Finding the right balance between school and extracurricular activities can be challenging for many students. During the school semester, we are often caught up in the never-ending cycle of assignments and exams that it can seem impossible to find time to volunteer. However, volunteering can be an excellent way of taking time off our studies and to discover who we really are. It can provide lifetime opportunities that can be cherished for many years to come.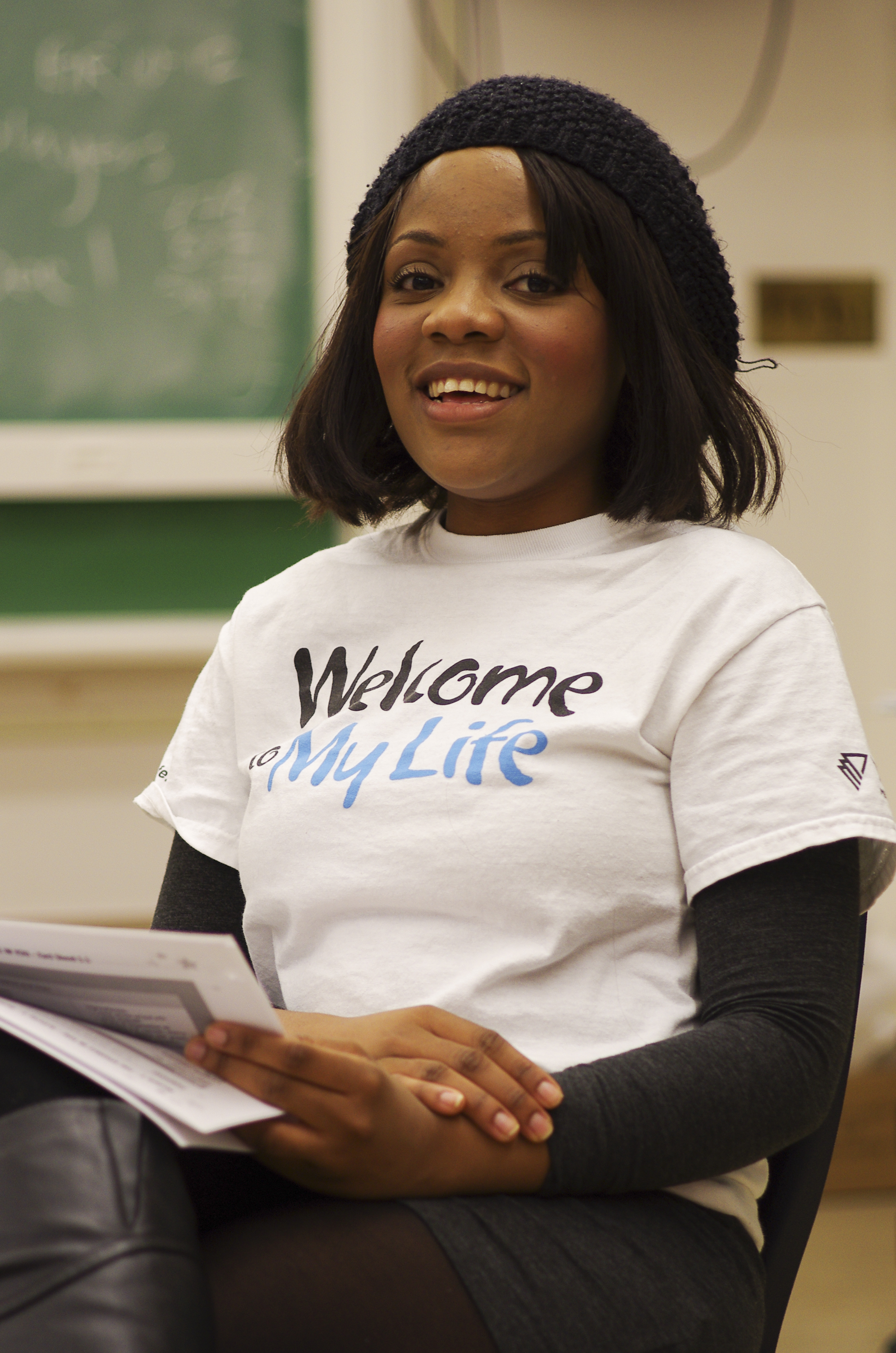 In the fall of 2014, I was a second year international student at SFU still trying to figure out how to manage my time, when I decided to volunteer for the YWCA Youth Education Programs. The main reason I wanted to volunteer was to give back to the community as well as work directly for a cause that I am passionate about. I have always been passionate about education and youth. However, finding the right opportunity that fits into my busy schedule often hindered me from actively advocating for my passion.
At the YWCA, their Youth Education programs are after-school, which means they only run in the afternoon. This is perfect for university students who have to balance school and volunteer time. For university students, you can apply to volunteer as a facilitator like I did. Facilitators are in charge of leading program activities and sharing experiences with the Grade 7 program participants. Through volunteering, I have been able to help Grade 7 girls gain relevant skills that they need as they transition to Grade 8. 
Since becoming involved, I was able to connect what I learn in the classroom with real life situations. As a health sciences student, I learned about how social issues can impact our health and during my conversations with the girls; I have been able to see how issues such as bullying can affect the health outcome of young girls as they transition to high school.
---
Chapo Chisuzi is a recent gradaute from Simon Fraser University. She has been a dedicated facilitator in our Welcome to My Life program since 2014, and also wrapping up her role as a Program Assistant with our Youth Education team. Come back next week and read about why she stayed as a volunteer for our Youth Programs!