Advocate for
Affordable Housing
Women, especially single mothers and women leaving violence, are hardest hit by Metro Vancouver's housing crisis. Safe, affordable housing is critical to women's safety and wellbeing. 
YWCA Metro Vancouver is working towards a future where safe, secure housing is affordable and accessible for all women and their families. 
Metro Vancouver has the highest rents and lowest vacancy rates of any region in Canada. 
Almost two-thirds of minimum wage earners in BC are women. High rents mean that safe and adequate housing is out of reach for many women, especially women parenting alone. 
The lack of housing options places women at greater risk of returning to or staying in an abusive situation. The housing crisis also makes women vulnerable to exploitation. 
Affordable housing is a first, critical step towards a woman's personal and economic security. 
Safe, secure housing improves health and education outcomes for children by providing stability and freeing up resources for food and other essentials.
How are we addressing the housing crisis?
We provide holistic supports and community-building opportunities for residents, including legal supports, violence prevention and connections to other YWCA programs. 
We partner with government, business and community leaders to build more housing for women and families. 
We advocate for public investment in affordable rental housing for women and single mother-led families, and women leaving abuse. 
We advocate for progressive social policy, including increases to social assistance rates and universal early learning and child care.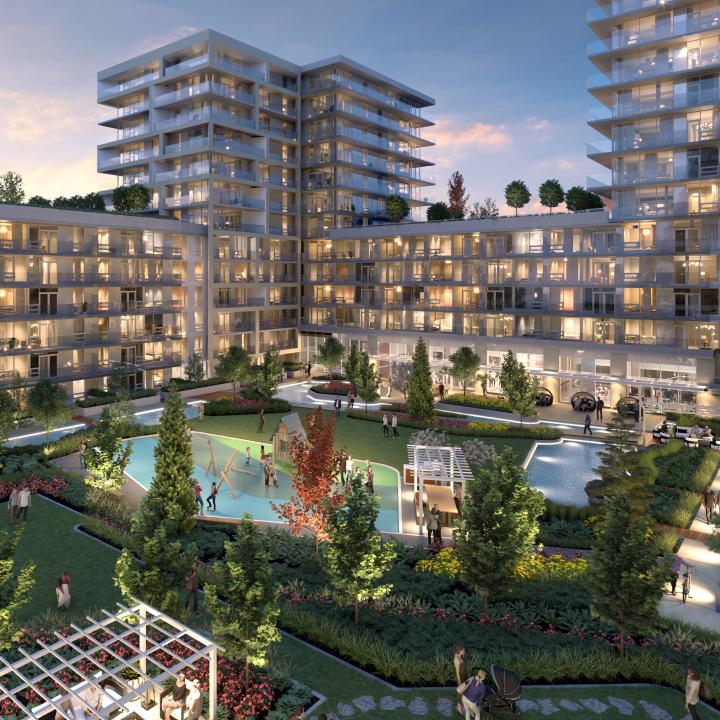 Give women and their children a safe place to call home.
Building housing for single mothers and their children continues to be a fundamental priority for the YWCA. With nearly 2,200 women on YWCA housing wait lists, we continue to seek partnerships and funding to make affordable housing a reality. 
Housing Updates and Stories