The 2016 YWCA Women of Distinction Awards Recipients
Thursday, June 9, 2016
YWCA Metro Vancouver is pleased to announce the recipients of its 33rd annual Women of Distinction Awards.
More than 1,400 guests and volunteers gathered on June 8, 2016, at the Vancouver Convention Centre to honour inspiring nominees and their achievements. 
This year's recipients are:
Arts, Culture & Design
Artemis Gordon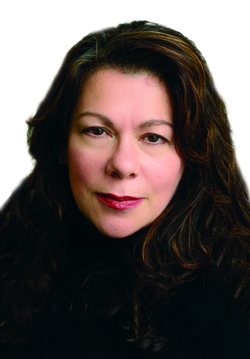 An artistic and pedagogical authority in dance, Artemis has been leading the Arts Umbrella Dance Program since 1992. Through her passion and tireless efforts, she has developed the program into an internationally-recognized school that yields graduates who are dancing in companies worldwide. Artemis discarded the status quo in dance education by rejecting traditional body stereotypes, accommodating students from all socio-economic backgrounds and breaking down gender barriers by encouraging boys' involvement. She secured the affiliation between Ballet BC and Arts Umbrella, extending the impact of international choreographers in Vancouver and increased opportunities for young local dancers. Artemis dedicates her life to young artists. Her vision extends beyond dance, preparing students with skills to navigate their lives with discipline, rigour and innovation.
Business & the Professions
Sue Paish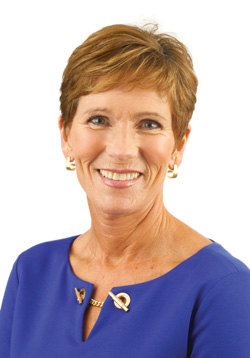 Sue was the first female managing partner of a major Canadian law firm. She led Fasken Martineau's international expansion and continued with a growth focus in her role as CEO at Pharmasave. Since joining LifeLabs Medical Laboratories as CEO, Sue has spearheaded two major acquisitions in the same year, growing the organization to 5,400 employees to be the largest diagnostic lab company in Canada. While Governor of the Greater Vancouver Board of Trade, Sue became the Founding Chair of the Greater Vancouver Board of Trade's Women's Leadership Circle, supporting advancements of women in leadership. Sue is recognized as a leader in the business community and is a committed mentor with an extensive history of volunteering with boards and not-for-profit organizations.
Community Champion
Marcia Nozick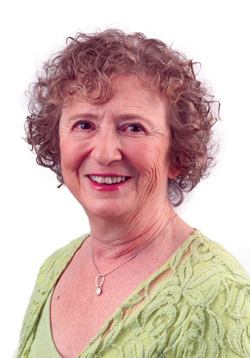 Driven by a passion for building sustainable communities, Marcia founded the Eastside Movement for Business and Economic Renewal Society (EMBERS) as a way to help people transform their lives through the power of work. EMBERS Staffing Solutions is Canada's only award-winning non-profit social enterprise staffing agency that is tailor-made for people living in the Downtown Eastside. Marcia has turned an innovative idea into a multi-million dollar social enterprise. EMBERS has given thousands of people access to employment opportunities and supported hundreds of entrepreneurs in becoming self-employed. A researcher, published author and leader in her field, Marcia has been recognized locally and nationally for her dedication to serving her community through EMBERS and her other volunteer efforts.
Education, Training & Development
Penny Gurstein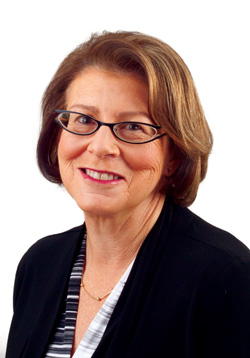 As the first woman to achieve tenure at UBC School of Community and Regional Planning (SCARP), Penny has evolved into a leader in planning education, recognized for learning-by-doing, community engagement and socially just planning. Penny introduced perspectives on gender and social justice into the planning process and transformed the school into Canada's leader for Indigenous and social planning education. She specializes in the socio-cultural aspects of community planning, with particular emphasis on those who are the most marginalized in planning processes. As Director, Penny oversaw the development of a new degree program in SCARP, the Master of Community and Regional Planning, which provides innovative, real-world learning experiences for students. Following Penny's example, the next generation of planners is inspired to tackle Vancouver's biggest planning problems with social consciousness and a desire to serve the community.
Entrepreneurship & Innovation
Lotte Davis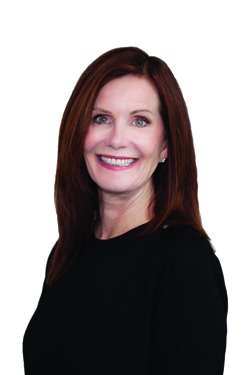 With strategic vision and determination, entrepreneur and philanthropist Lotte Davis has consistently taken risks to break new ground in business. In 1989, Lotte and her husband John launched AG Hair on a $5,000 budget and with no related experience. While John managed manufacturing, Lotte's marketing acumen and graphic design skills created the brand. Now CEO, Lotte's keen eye for innovation has successfully built AG into a $25 million business, distributing its 65 products to more than 14,000 salons internationally. In 2008, Lotte established the Women Leading Change (WLC) Foundation, through which she raised $2 million to build five schools for girls across Africa. In 2012, Lotte founded One Girl Can, a non-governmental organization that provides secondary school and university scholarships to the students attending WLC's schools.
Environmental Sustainability
Amanda Pitre-Hayes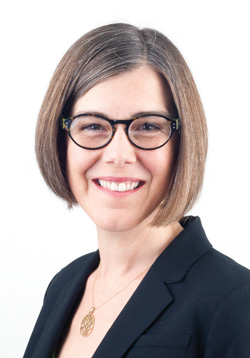 Amanda has been at the forefront of environmental innovation for 25 years, from leading the development and implementation of Vancouver's Greenest City Action Plan, to leading Vancity's successful effort to be North America's first carbon neutral financial institution, to working with the National Academy of Science to develop a sustainability framework for American cities. Her work in the field began in high school, starting on the shop floor at The Body Shop, working her way up through the ranks to become the President's assistant. Her passion for sustainability is evident in everything she does whether it is meeting with senior climate change officials at the White House, cycling 7,500km across Canada, or her current side project: starting a sustainability-focused, organic winery.
Health & Wellness
Shimi Kang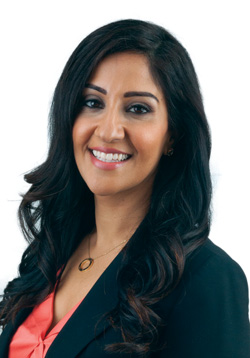 Shimi Kang is a Harvard-trained psychiatrist, award-winning academic and best-selling author. As Vancouver Coastal Health's Medical Lead for Child and Youth Mental Health, a Clinical Associate Professor at the University of British Columbia and the founder of the Provincial Youth Concurrent Disorders Program at BC Children's Hospital, Shimi has helped thousands of children, adolescents and adults move towards better health and more positive lives. Shimi wrote the Self Motivated Kid (2015) and The Dolphin Parent: A Guide to Raising Healthy, Happy, and Self-Motivated Kids (2014), a national #1 bestseller that won the US News International Book Award. In 2012, Shimi received the Queen Elizabeth II Diamond Jubilee Medal for her years of outstanding community service.
Non-Profit
Ann Alexander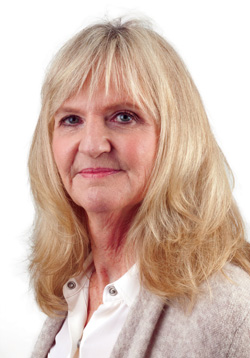 As Associate Executive Director of Pacific Legal Education Association (PLEA Community Services Society of BC), Ann Alexander is a compassionate advocate for youth at risk. During her 40 years as a justice worker, Ann's innovative programing and passionate belief in crime prevention has helped rehabilitate thousands of Metro Vancouver youth. Ann designed Vancouver's first low-barrier addictions treatment program for girls, launched an award-winning employment program for young people exiting criminal involvement and developed Canada's first intensive one-to-one community-based support program for youth on probation. Her creative approach to rehabilitation transformed PLEA into a $25 million youth agency that is a provincial leader in youth justice services and earned Ann the Crime Prevention and Community Safety Award from the Ministry of Justice.
Public Service
Kathy Kinloch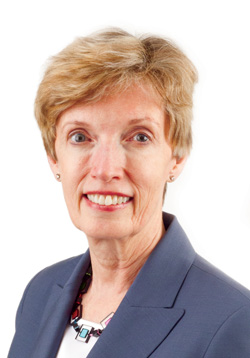 Kathy Kinloch is President of the British Columbia Institute of Technology (BCIT) – one of Canada's premier polytechnic institutions – and has held this position since January 2014. Kathy is recognized for leading organizational renewal in complex environments. Through a number of senior leadership and executive roles, she has spearheaded change initiatives in the post-secondary as well as government and health-care sectors. At BCIT, Kathy is focusing on efforts to broaden and deepen the school's partnerships with business, industry and community, and on taking BCIT global. Under her leadership, BCIT has exceeded provincial performance measures and maintained a 95% satisfaction rate among graduating students.
Research & the Sciences
Patricia Janssen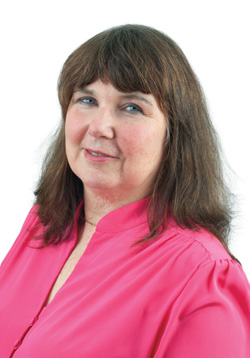 Patricia conducts research to promote healthy pregnancy and birth, particularly among women marginalized by poverty, addiction and located in remote settings. She undertook the first study in North America to evaluate the safety of planned home births attended by regulated midwives and developed SmartMom, a prenatal education program delivered through text messaging. As the founder and Director of the Master of Public Health Program at UBC, Patricia plays a major role in training the next generation of public health researchers. Her research confirming the safety and cost-effectiveness of midwifery care and home birth has changed legislation and policy around the world and was recently showcased at the European Court of Human Rights to support the efforts of midwives to de-criminalize home birth in Eastern European countries.
Young Woman of Distinction
Zoya Jiwa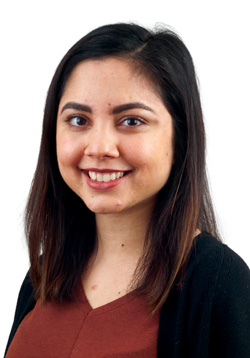 Embracing her diagnosis of Lupus as an opportunity help others, Zoya is the founder of As We Are, an online fashion community for people living with health conditions. Through her personal experiences, Zoya recognized that focus is often placed on living a vibrant life "when you are feeling better." In response, she has created a positive space that encourages people to celebrate and embrace who they are, as they are, in this moment. Zoya is a fourth year SFU Sociology student with an interest in social innovation. She is also a three-time TEDx speaker and the recipient of the 2015 SFU Terry Fox Gold Medal and Prize.
Outstanding Workplace
Peekaboo Beans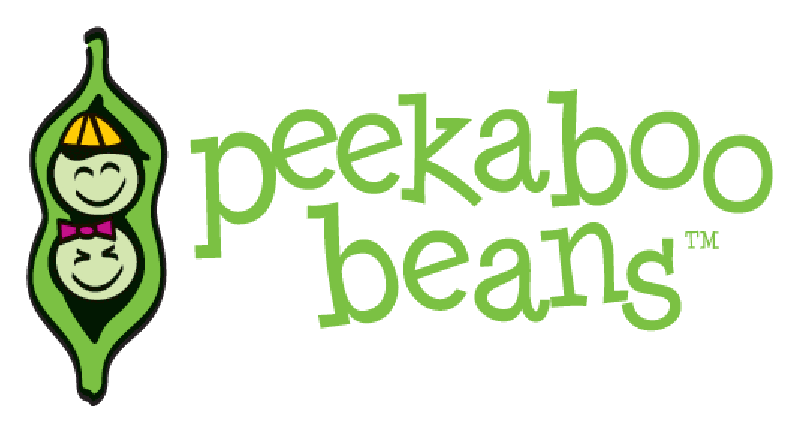 Peekaboo Beans takes its commitment to play seriously. The company's mission is to provide kids with durable, high-quality clothing that facilitates an active lifestyle and emphasizes the importance of play. Peekaboo Beans' vision to provide the ingredients for a playful life extends beyond quality products to a quality culture. Its head office is referred to as "the Playground", a space where employees enjoy a family-first culture and where parents are supported to raise their children while excelling in their careers. Through community play dates and its PLAY-ducation workshop series, Peekaboo Beans also urges local parents to encourage healthy play. Its partnership with Playground Builders raised more than $46,000 and built seven playgrounds in war-torn countries.
Connecting the Community Award
Traci Costa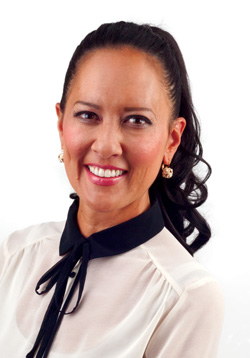 As Founder and CEO of Peekaboo Beans, Traci Costa leads an award-winning playwear company that breaks down barriers for working mothers. Traci's concept for functional, fashionable and lasting playwear originated in her basement 10 years ago and has become a multi-million dollar publicly traded company, employing more than 800 women across Canada. A passionate advocate for the benefits of unstructured play in a world of overscheduling and technological distractions, Traci revolutionized the direct sales model by selling Peekaboo Beans products through "independent play stylists" across Canada. Traci's family-friendly brand empowers women to manage their own businesses without sacrificing their family lives. Traci was recognized as a Top 40 Under 40 by Business in Vancouver and is a strong advocate for creating a culture that supports working families and mothers.
The YWCA Women of Distinction Awards honours individuals and organizations whose outstanding activities and achievements contribute to the well-being and future of our community. 

This year we were proud to celebrate our 33rd Women of Distinction Awards. Since 1984, YWCA Metro Vancouver has paid tribute to more than 300 award recipients and more than 1,500 nominees.