If you're a strategic job seeker, you know that the job search goes beyond the job posting. Way beyond. This is where self-marketing comes in. 
The magic of self-marketing
Self-marketing includes two main strategies: networking and social media. These techniques will help you to access the important "hidden job market." Did you know 70-80% of available jobs are not advertised in public job postings? To get the competitive edge, you need to be your biggest champion. Successful job applicants really know how to sell themselves and their skills.
The richest people in the world look for and build networks, everyone else looks for work  — Robert Kiyosaki 
Particularly for those of you who are introverted, this is a tough skill, but it's critical. Self-marketing positions you competitively, and helps you access the hidden job market. 
Here are the four core tools of self-marketing:
1)    Business Cards
Help potential employers remember and connect with you by sharing your business card. Even in 2016, business cards are a helpful way to deliver your contact information. Make sure that your card reflects the branding and look of your website, cover letter and resumé. 
On your card, include:
●    Your name, professional e-mail, cell number, linkedIn URL, website address and a tag line describing what you do (e.g. 'Social Media Marketing Professional' or 'Data Administrator | 80WPM').
●    A QR (quick response) code. This will allow people you meet to simply scan the code and instantly add you to their address book. You can make your own QR code here. To share your contact details, choose the vCard option.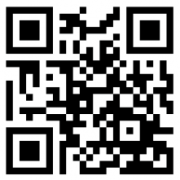 2)    Personal Statement 
Imagine you are in an elevator with a decision maker. What would you want them to know about you in 30 seconds? Here's where a personal statement comes in. Your "elevator pitch" should be about 30 seconds and include a brief summary of your skills, qualifications, personal qualities and education. 
Finish with a call to action: an invitation to meet or a prompt to continue the conversation over email, for example. Your statement should be tailored for wherever you're networking, online or in-person.
3)    Portfolio
A career portfolio proves your abilities in the area of work you're looking for. It allows you to guide the conversation about your qualifications with examples of your work. Having something to show your potential employers makes your employability more tangible. 
4)    Social Media
Have you ever Googled yourself? Did you find anything? If you think no news is good news here, think again. According to Careerbuilder.ca, 60% of employers use social networking sites to research candidates. In some industries, such as IT, up to 76% of employers research job applicants online.
While some employers are looking for negative information that could take you out of the running, many employers are looking for information that supports what they already know about you.
You have the power here. You can decide what they see. Use sites like LinkedIn, Twitter and Instagram to present your professional self. Before you open an account, ask yourself what image you want to project. Based on your answer, develop your profiles. Be sure to check in with yourself regularly to ensure you are maintaining that online image.
These self-marketing tools will help you succeed in your job search. It's about identifying your skills, abilities, wants, values and using that awareness for a more effective job search. Don't forget to target, follow up and stay connected. To improve your self-marketing skills, consider signing up for the Career Planning series at your local WorkBC Employment Service Centre. 
---
Chantal Rackley is a Certified Career Development Practitioner (CCDP) and career advisor at the WorkBC North Shore. She has over 11 years of advising and facilitating experience and loves (mostly) everything about her job. 
If you're looking for services and support in your job search, visit one of our centres to get started. All our employment and career services are FREE.