The 2018 YWCA Women of Distinction Awards Recipients
Friday, June 8, 2018
YWCA Metro Vancouver is pleased to announce the recipients of its 35th annual Women of Distinction Awards.
More than 1,200 guests and volunteers gathered on June 7, 2018 at the JW Marriott Parq to honour inspiring nominees and their achievements. 
This year's recipients are:
Arts, Culture & Design and Connecting the Community
Mary-Jo Dionne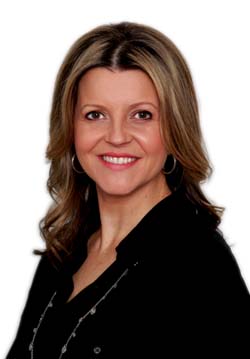 Mary-Jo is an award-winning writer, as well as an editor, speaker and philanthropist. As Principal of Mary-Jo Dionne Productions, the self-described "poly-hyphenated communications junkie" has done everything from stand-up comedy (with sets in Vancouver, Toronto, New York and LA) to writing and performing in the one-woman show the CBC called "a real crowd pleaser" which tackles infertility, cancer, and motherhood. As an advertising copywriter, Mary-Jo worked with brands like Nike Canada and CanWest Global and was behind campaigns for Big Sisters and the BC Breast Cancer Foundation. She is the creator of "Tea with a Titan", a podcast downloaded in more than 80 countries, and, as a writer has interviewed notable greats like Ellen DeGeneres and Martha Stewart. In 2015 she launched the Mary-Jo Dionne Productions fund, which gives to initiatives in Vancouver that assist children living in poverty or fighting critical illness.
Business & the Professions
Kirsten Sutton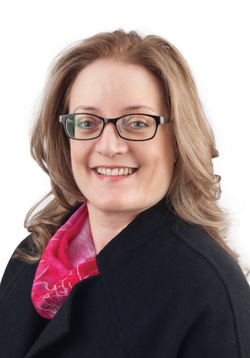 Kirsten is an unconventional tech leader who navigated a significant career pivot from professionally trained chef to become one of Vancouver's most celebrated tech execs. As Vice President and Managing Director of SAP Labs Canada, Kirsten is one of only two women holding this position within the global SAP Labs Network. She is also the Global Head of Engineering for SAP Jam, leading a multinational development team creating a cloud-based social collaboration platform with more than 47 million subscribers. An advocate for girls in tech, she supports initiatives like Templeton STEM and GIRLsmart4tech, and has led SAP Canada's adoption of Autism@Work, an initiative to hire 650 individuals on the autism spectrum globally by 2020. Kirsten was named to the 2015 Diversity 50 and is Board Chair of the Minerva Foundation for BC Women.
Community Champion
Andrea Thomas Hill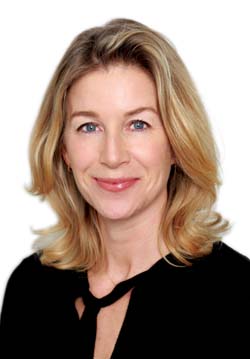 Andrea is driven by a strong sense of philanthropy and community service. In 1992, she organized the Canadian Breast Cancer Foundation's inaugural Run for the Cure, which became Canada's largest single-day, volunteer-led fundraising event dedicated to breast cancer research. Andrea helped to expand Run for the Cure across Canada, organized the first Pink Ribbon Campaign and later sat on the Board of the Canadian Breast Cancer Foundation. She founded Cause We Care Foundation in 2007, to support single mothers and their children to lead more fulfilling, empowered and independent lives. Under Andrea's leadership, Cause We Care Foundation committed $1.5 million to build YWCA Cause We Care House, has distributed more than 8,000 care packages to single mother-led families and donated more than $1.9 million to programs and initiatives that support single mothers and their children.
Education, Training & Development
Leila Rahemtulla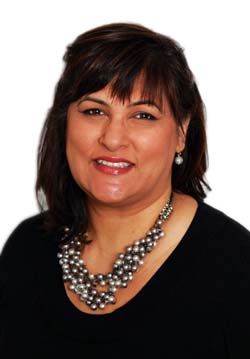 Leila has dedicated 25 years to education and training as an Instructor in Continuing Studies, SFU and BCIT's School of Business. She pioneered online learning at both schools making education more accessible to adult learners. A sought-after curriculum designer and consultant, Leila has developed leadership initiatives for organizations in both the public and private sectors. Her impressive portfolio includes assisting with the launch of Amber Alert BC, spearheading the development of an award-winning robbery prevention training program, authoring a guide to reigniting one's passion in life, and leading the design and delivery of Conflict Resolution training for the Ismaili Community, educating volunteers across Canada and Aga Khan Foundation staff. A passionate advocate for people with intellectual disabilities, Leila has also served on provincial and national boards to champion full inclusion.
Entrepreneurship & Innovation
Bonnie Foley-Wong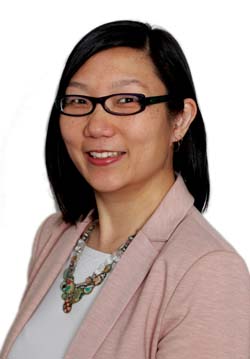 Bonnie is on a mission to level the playing field in the traditionally male-dominated investment and start-up communities. She founded Pique Ventures, an impact investment and management firm, to challenge the status quo within the financial and technology industries and create an investment environment that promotes gender equality, diversity and inclusion. As an angel investor and founder of one of Vancouver's first women-led venture capital firms, Bonnie inspires a new generation of women leaders, mentoring and coaching women investors and start-up CEOs to succeed in the high-risk venture ecosystem. Bonnie, a published author and the recipient of multiple provincial and national awards, was named one of BC's Top 30 Female Mentors in 2017.
Environmental Sustainability
Vanessa Timmer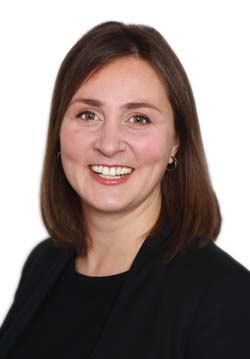 Vanessa is a Top Forty Under 40 Award recipient, Fulbright Scholar, social entrepreneur and educator. She is Co-Founder and Executive Director of One Earth, a non-profit research and advocacy group focused on transforming unsustainable consumption locally, nationally and internationally. Her leadership contributed to the formation of the Environmental Youth Alliance, Metro Vancouver's Sustainability Dialogues, The Binners' Project and the advancement of Vancouver's Greenest City Lighter Footprint goal. Vanessa also served on the Zero Waste 2040 Strategy's Advisory Committee and Vancouver Foundation Partnership Advisory Committee. She co-developed "Disruptive Imaginings," a learning community of futurists, designers and storytellers who create powerful images of life in sustainable futures. She is a sought after speaker and co-host of the award-winning The Sustainable Region television series.
Health & Wellness
Christine Loock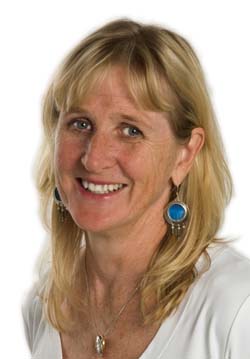 Christine, a Developmental Pediatrician at Children's and Women's Health Centre of BC, is an internationally recognized clinician and researcher in the diagnosis, treatment and prevention of Fetal Alcohol Syndrome (FAS) and Fetal Alcohol Spectrum Disorder (FASD). She was instrumental in the creation and implementation of Sheway in Vancouver's downtown eastside, to improve access to prenatal care and prevent the effects of prenatal alcohol and drug exposure that may produce adversities in child development. Christine also led the development of the award-winning RICHER (Responsive Intersectoral Child/Community Health Education and Research) social pediatrics initiative, resulting from her work at YWCA Crabtree Corner Child Care Centre. RICHER helps families living in poverty overcome barriers to health care with the services of medical professionals, providing integrated health care through community clinics, local schools and social services.
Non-Profit
Teri Nicholas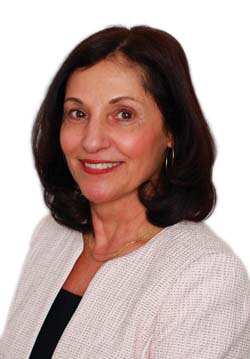 President & CEO of BC Children's Hospital Foundation, Teri directs her expertise and leadership to ensure better health care for BC's children through advanced clinical care and research. With her strong, focused leadership, she re-vitalized the $200M campaign for the Teck Acute Care Centre at BC Children's Hospital, leading to its successful completion and to the establishment of Child Health BC, providing access to consistent and excellent pediatric health care across the province. Teri also co-founded an organization bringing all 13 Canadian Children's Hospitals together to raise awareness and advocate for child health. In her previous position as CEO of Family Services of Greater Vancouver, Teri established the first safe house for homeless youth in Vancouver and Directions Youth Centre, that provides support to at-risk, homeless, or street-involved youth under 25.
Public Service
Zulie Sachedina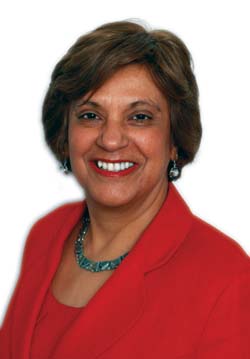 Vice President, Human Resources and the first General Counsel for Providence Health Care, Zulie has devoted more than 30 years to public service as a lawyer and human rights advocate. She served as a Director of the Human Resources Management Association of BC and on the Immigration and Refugee Board of Canada, where she wrote an influential decision supporting refugee claims based on sexual orientation. She continues to demonstrate her commitment to vulnerable and marginalized populations, most recently, by advancing a constitutional challenge for the right to prescribe medical-grade heroin to drug users with chronic substance use disorders. Zulie is also the first female chair of the Ismaili International Conciliation and Arbitration Board and an invited representative on bargaining committees and human rights forums.
Research & the Sciences
Gina Ogilvie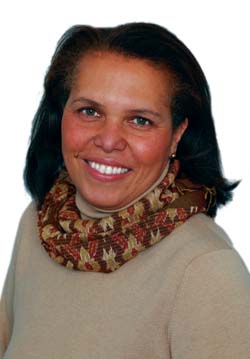 As a Senior Advisor of Research at BC Women's Hospital and Health Centre, Gina's work focuses on sexually transmitted infections, human papillomavirus (HPV) and HIV in women. Her research has changed Canadian practices on HPV vaccination, and she is now working towards the eradication of cervical cancer with a single-dose vaccine. Gina has been influential in setting and directing health policy on reproductive health and sexually transmitted infections, both in Canada and globally. She developed and leads ASPIRE (Advances in Screening and Prevention in Reproductive Cancers), a global health research program. HPV testing and vaccination are the biggest breakthroughs in preventing cervical cancer since the Pap smear and Gina's research has made her a world leader in the fight to end it.
Young Woman of Distinction
Miranda Anderson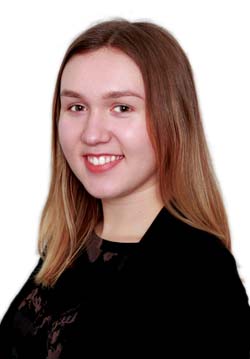 Miranda is a filmmaker, speaker, blogger and volunteer with a passion for environmental sustainability. She started Enufsaid.ca, an educational website featuring her own films and lesson plans, to inspire youth to engage and connect with the natural world. Miranda's environmental advocacy has been recognized with numerous awards, including the Queen's Diamond Jubilee Medal, Canadian Wildlife Federation's Youth Conservation Award and Action for Nature's International Eco-Heroes Award. Miranda also won the Canadian Museum of Nature's Inspiration Award and donated her $5,000 prize to the Mossom Creek Hatchery, which was the subject of her first film. Miranda's lesson plans are used in 32 schools by more than 850 students, and she was recently awarded the Schulich Leader Scholarship, Canada's largest STEM scholarship for leadership, community service and excellence.
Outstanding Workplace
BCAA

As an employer equally committed to its staff as well as its members, BCAA has been recognized as a 2018 Aon Best Employer at the Gold level. It offers a wide range of resources to support personal and work/life issues, including its Employee & Family Assistance, Best Doctors and Executive Coach Programs and flexible working arrangements. Its Evo team partnered with Vancouver Start-Up Week where employees volunteered as judges and mentors to entrepreneurs working on innovative ideas. With women comprising two thirds of BCAA's workforce and management team, BCAA identifies high-potential women and strategically maps out their development as part of its succession planning. To support the health and wellness of its employees, BCAA has an on-site gym at head office and offers discounted gym memberships to other employees across BC.
The YWCA Women of Distinction Awards honours individuals and organizations whose outstanding activities and achievements contribute to the well-being and future of our community. 
This year we were proud to celebrate our 35th annual Women of Distinction Awards. Since 1984, YWCA Metro Vancouver has paid tribute to more than 300 award recipients and more than 1,750 nominees.