Every year the YWCA High School Mentorship Program matches grade 11 and 12 girls with professional female mentors in their prospective career field. From November to June, matches meet once a month to build their one-to-one relationship. Their meet-ups typically include attending interactive workshops at the YWCA, job shadowing at the mentor's workplace or attending university information sessions.
For mentors and mentees alike, participating in the YWCA High School Mentorship Program fosters self-discovery, bonding and professional development.
Many matches are able to build lasting connections beyond the scope of the program. One match, Emily and Maggie, kept in touch long after the end of the program:
Maggie entered the YWCA High School Mentorship Program in grade 11 with an interest in becoming a doctor, so she was matched with an experienced mentor who was a family physician. Throughout the course of the year, Maggie decided that she no longer wanted to pursue a career in medicine, and applied to be matched with a mentor in her new area of interest – business and accounting.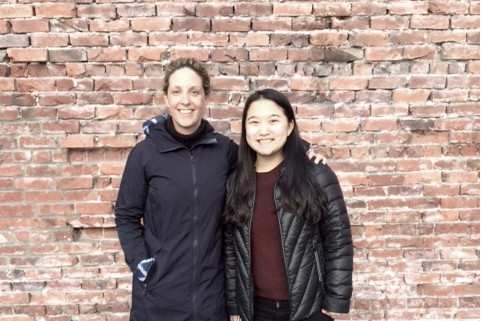 In her grade 12 year, Maggie was matched with Emily, a chartered accountant who is a director in the finance department at Vancity. Through this match, Maggie learned that a career in business and accounting would be a good fit for her and decided her next step was to go to business school.  
Maggie went on to study at UBC and stayed in touch with Emily. She even took Emily's current mentee on a tour of UBC. Emily recognized Maggie's drive and helped her secure a job for the winter break at Vancity. Thanks to the help of her mentor, Maggie was able to take the necessary steps towards her career and gain some relevant work experience.
Last year, 100 matches were made between high school girls and professional women. Maggie and Emily are just one of many matches whose connection lasts long after the High School Mentorship Program is over.
Make meaningful connections by mentoring a grade 11 or 12 girl. To apply, contact mentorship@ywcavan.org.