YWCA Rooftop Garden: Help Keep Our Garden Flourishing
Wednesday, September 15, 2021
In the middle of Downtown Vancouver's concrete and glass sits a place that is green, serene, and teeming with life. The YWCA Rooftop Garden is a vital part of our holistic approach to health, healing and community.
The head gardener and loyal volunteers plant, grow and harvest nutrient-dense fruit and vegetables that go directly to YWCA food programs. This year, the summer heat made the blackberries and raspberries extra sweet, and the pears and grapes extra juicy. We are harvesting our first ever crop of corn, and our largest ever crop of kiwis is ready for picking. The Rooftop Garden will yield nearly 1,600 lbs of food for program participants (our most abundant year to date).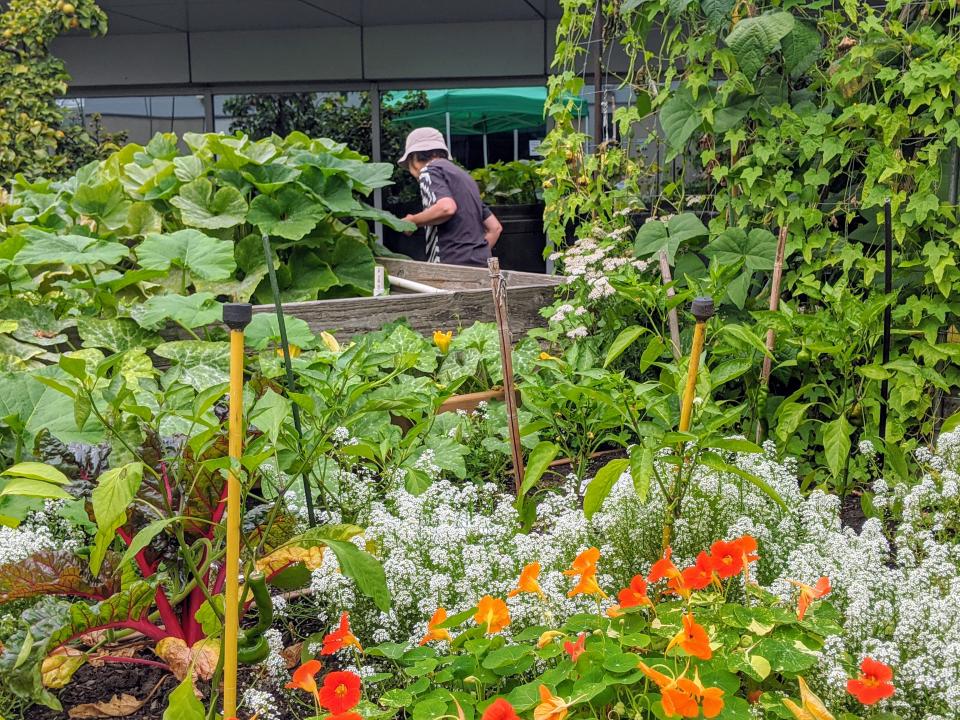 Indigenous Roots
We welcomed Lori Snyder, Métis herbalist, educator and Elder at YWCA Crabtree Corner to the Garden this year. She helped support the cultivation of Indigenous plants, which are used for ceremony, healing and education. Tobacco, sweetgrass, salal and yarrow are bountiful and made into medicine. And for the first time, fireweed appeared! This healing plant often appears after fires occur.
Food for All
The pandemic heightened food insecurity for many. The Garden helped us provide free, nourishing pick-up-and-go lunches for community members in the Downtown Eastside and snacks and meals for YWCA child care centres. Last year, we served close to 39,000 meals.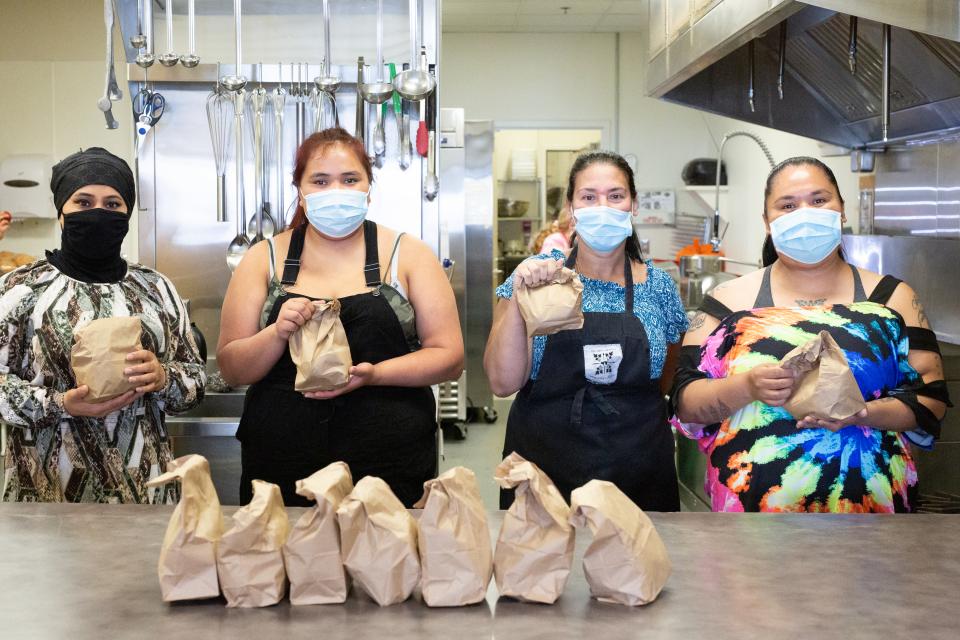 We need your support to keep the Rooftop Garden flourishing.
We still have $12,000 left to raise so that we can cover our Rooftop Garden's costs this year. Your donation today provides fresh, nutritious food to local families in need.
Please consider a gift today so we can keep this special space thriving.