At YWCA Metro Vancouver, our priority is to be inclusive, respectful and relevant to the people we serve. We seek to be low-barrier and we take direction from those with lived experience, evidence-based research and front-line workers who report on who they see walking through our doors. In the past few years, we have seen more gender diverse participants in all areas of program delivery, from youth programs to employment to housing. 
In 2020, YWCA Metro Vancouver launched a strategic plan that identified four key priorities to guide our current work: advocacy and awareness; housing; truth and reconciliation; and gender.  
Including gender as a priority was two-fold, as the YWCA's vision has long been to achieve women's equality. However, the understanding of gender has changed, which has implications on our work. What we have come to realize is that gender equity is the concept that best describes what we need to focus on. 
An equitable society is one in which resources are distributed according to people's needs, interests and experiences. Providing all people with the same support is not helpful, when those people face different barriers. 
And so, we have work to do to move our efforts on gender forward. We have also made some progress. We have been working with a gender inclusion staff committee, which aims to better support 2SLGBTQIA+ people. The committee has audited organizational structures and practices and made recommendations to support gender inclusion.  
We also engaged Bakau Consulting, led by Cicely Blain, to support our equity, diversity and inclusion journey. Cicely and their team have conducted employee and stakeholder surveys, led staff training and will be consultants in our forthcoming strategic plan. Internally, we conducted a service audit and heard from staff about gaps in support and understanding. It is clear that supporting gender diverse people is an area in which we have room to learn and grow. 
At the governance level, we invited guest speakers to engage the Board of Directors and have their support to continue building safer, more holistic support for people seeking our services. We will work with YWCA staff through this transition to ensure they have the skills and knowledge they need to deliver services safely and respectfully. This will also be a priority as we recruit our next CEO. We have retained Caldwell Partners to conduct this search for us, and look forward to updating you on our progress. 
Moving forward, we will still centre women and families in our work, while recognizing that others also experience gender inequity. This requires thoughtful, sometimes challenging, but always meaningful conversations. We will move carefully and make sure we are listening to and learning from experts, people with lived experience, our larger YWCA community, and organizations who already serve gender diverse people. 
We are excited about what this means for the YWCA and for our collective future. We will keep you updated as we move forward, but please do reach out if you would like to discuss. And thank you for your continued support.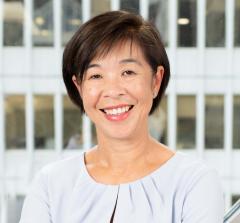 Michelle Sing 
YWCA Metro Vancouver Interim CEO 
---
This article is part of the 2021 Fall/Winter edition of our Contact Newsletter.