YWCA Metro Vancouver has been recognized several times this year with awards and accolades. 
The YWCA is the recipient of the BC Non-Profit Housing Association's 2021 Housing Provider of the Year Award – Inclusion and Equity. The award recognizes a non-profit housing provider that demonstrates a strong commitment to inclusion and equity in their governance and operations.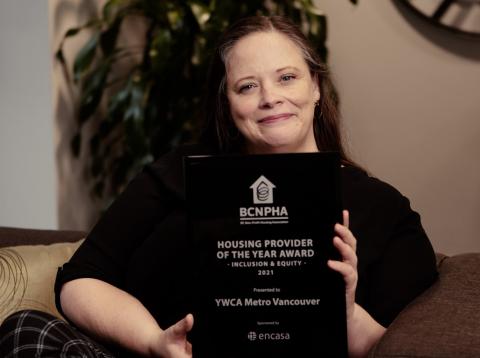 Lisa Rupert, YWCA VP of Housing and Violence Prevention, was selected as the winner of a Purple Ribbon Award in the Program/Shelter Executive of the Year category. This award from DomesticShelters.org is presented "to only the best of the best" who are making a substantial positive impact in the lives of intimate partner violence survivors.   
Lisa has more than 25 years of experience working with survivors of violence. In addition to her role at the YWCA, Lisa serves as Chair of the Board of Directors of BC Society of Transition Houses, as a member of the Police Domestic Violence Community Advisory Committee and on Community Living BC's Advisory Committee.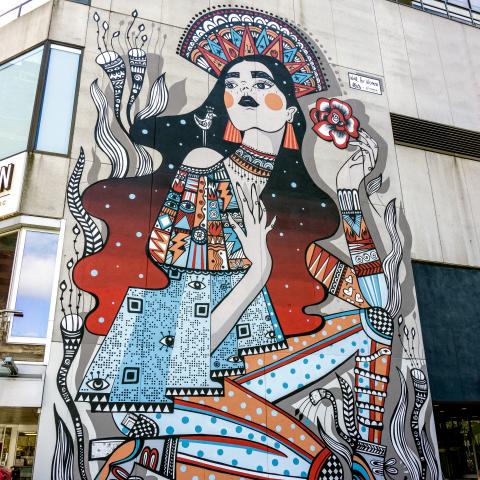 The YWCA Wall for Women also received a Purple Ribbon Award in the category of Outstanding Awareness Campaign. It was the winner in the Top Cause category at the Canadian Marketing Association Awards, and was selected as a finalist for the 2021 Best Fundraising Campaign (20+ staff) by CharityVillage.
The Wall for Women is a mural painted by Ola Volo for the YWCA in Downtown Vancouver, at Burrard Street and Melville Street. The mural contains a powerful message and call to action to support women who have experienced violence.
Our heartfelt thanks goes to Rethink Communications for their leadership, creativity and generosity in supporting the YWCA and bringing this impactful campaign to life. 
And congratulations to YWCA staff for making a positive impact in the community!
---
This article is part of the 2021 Fall/Winter edition of our Contact Newsletter.