To mark International Fetal Alcohol Spectrum Disorder (FASD) Awareness Day on September 9, YWCA Metro Vancouver released a first-of-its-kind online resource, The FASD Dictionary.  
The 26-letter online tool aims to educate people about FASD by providing new language and perspectives, breaking down harmful stereotypes and educating people on the diagnosis, including ways to support and celebrate individuals living with FASD. To create the dictionary, which includes a series of videos and definitions, the YWCA consulted and collaborated with adults living with FASD, doctors and support workers.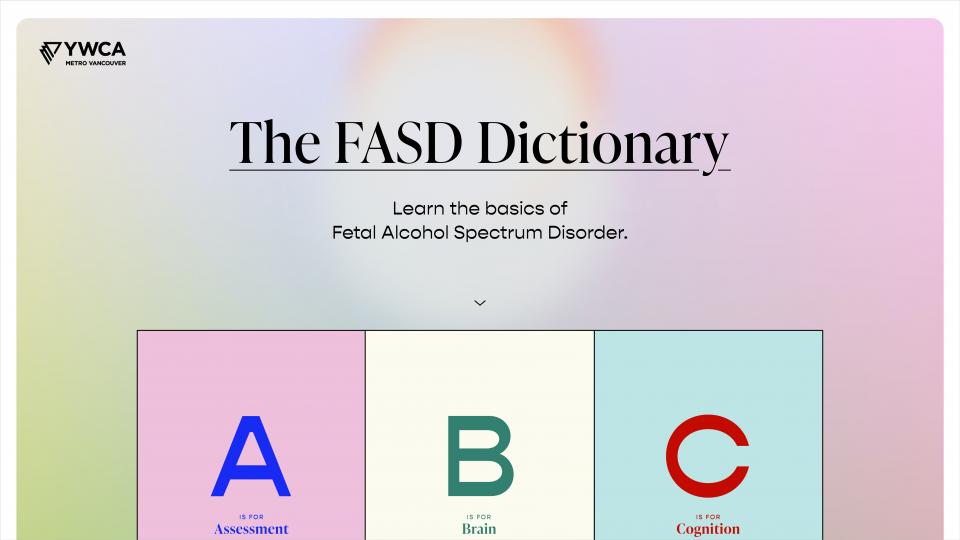 FASD is a lifelong, whole-body condition with a wide range of effects that are different for everyone, and can include challenges with memory, emotional regulation and abstract thinking. Because it is largely an invisible condition, the general public often fails to understand what a person with FASD faces in their day-to-day life, or to appreciate their many strengths and abilities.
FASD has been painfully stigmatized, leading to greater social isolation as individuals and their families attempt to navigate harmful stereotypes and unsupportive systems. Mothers of children who have been exposed to alcohol often face judgment to the point where it is difficult to ask for help. 
"It is time to move away from shaming women who may carry all sorts of traumas and have diverse life experiences," said Wanda Pelletier, FASD Key Worker with YWCA Crabtree Corner Community Resource Centre. "Hands up to women that are able to stop, but at Crabtree we work with a population of individuals that may not always be able to stop. We are not here to pass judgement. We are here to support them where they are at." 
The FASD Key Worker Program at YWCA Crabtree Corner provides support for families and children who have been diagnosed with or are suspected of having FASD by using strength-based approaches, a harm reduction model and low-barrier programming. The Key Workers help develop individualized strategies to support children and youth at various developmental stages and help families navigate systems and supports. 
"It's time to understand that not every child learns the same and that we need to make accommodations for what is working for them, and know that tomorrow may bring a whole different way to do things," Wanda said.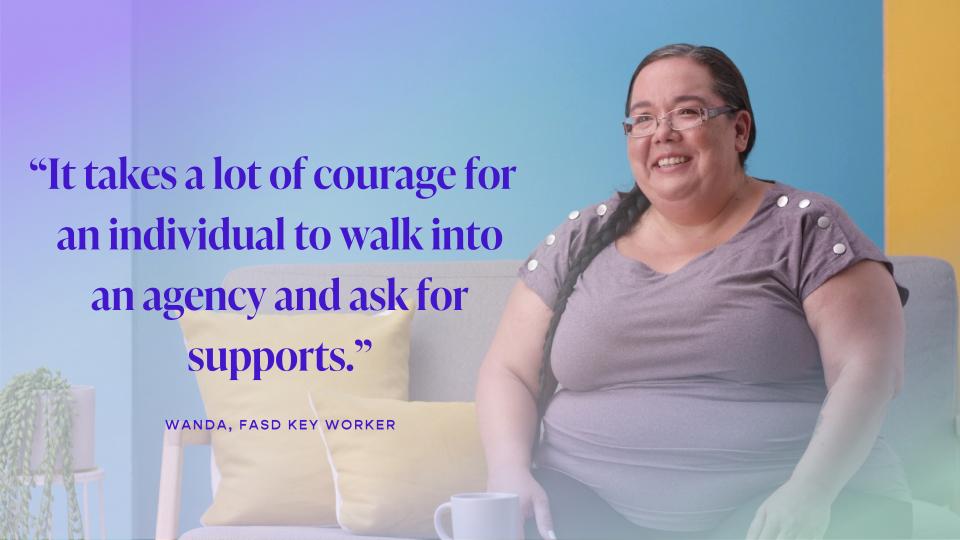 The FASD Dictionary is part of YWCA Metro Vancouver's United Families for the Future project. Funded by the Public Health Agency of Canada, United Families for the Future is a three-year applied research project that aims to combat stigma and help reduce the prevalence of FASD. 
The FASD Dictionary can be accessed through fasddictionary.org. 
The FASD Dictionary was produced in collaboration with the following partners: 
The FASD Adult Leadership Committee and Jan Lutke 
Reciprocal Consulting 
The Centre for Health Evaluation and Outcome Sciences 
Rethink Communications 
Dr. Christine Loock, Developmental Pediatrician, BC Children's Hospital; Professor, UBC Department of Pediatrics 
Dr. Gurpreet (Preety) Salh MD FRCPC; Developmental Pediatrician, Sunny Hill Health Centre for Children 
YWCA Crabtree Corner Grandparent's Group 
YWCA Crabtree Corner FASD Key Workers (Special thanks to Wanda Pelletier and April Beaver) 
---
For more information on United Families for the Future, contact Danielle Rana at drana@ywcavan.org | 604 895 5766.
---
This article is part of the 2021 Fall/Winter edition of our Contact Newsletter.