The 2022 YWCA Women of Distinction Awards Presented by Scotiabank Recipients
Thursday, May 26, 2022
YWCA Metro Vancouver is pleased to announce the recipients of its 39th annual Women of Distinction Awards presented by Scotiabank.
Arts, Culture & Design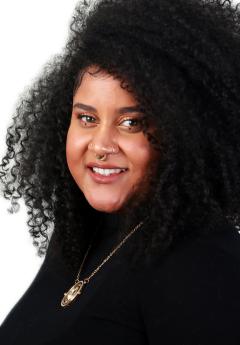 Krystal Paraboo
As an independent curator and art historian, Krystal approaches her projects as community building endeavors with an anti-racism and anti-oppression lens. She has revolutionized the curatorial program at the Vancouver Mural Festival, being the first guest curator to develop a hands-on, curatorial framework. She designed the Black Strathcona Resurgence Project and led SEARA, providing artistic opportunities to one hundred BIPOC artists, curators, performers, leaders, musicians, videographers and others through mural art, performance art, workshops and public tours that provided historical context to the area. Krystal was recently appointed as Public Art Planner at the City of Vancouver, co-leading the Public Art Program and is a mentor for emerging Black artists, especially younger Black female queer identifying artists.
Business & the Professions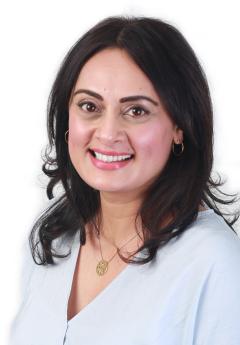 Juggy Sihota
An authentic leader in the telecom sector, Juggy is Vice-President of Consumer Health at TELUS where she has turned her passion for improving healthcare for Canadians into her job. Juggy introduced the virtual healthcare service – TELUS Health MyCare – to the country, reaching 89% of Canadians. She has also introduced TELUS Health Companion, the first personal emergency response system provider on Apple Watch in Canada, enabling independent living for aging Canadians and peace of mind for their loved ones through a 24/7 personal medical alert service. Juggy led the introduction of more than 1,000 on-demand healthy living titles for the TELUS Healthy Living Network on Optik TV and she helps lead the TELUS Health for Good program, which aims to provide primary health care to the more than 35,000 Canadians experiencing homelessness.
Community Champion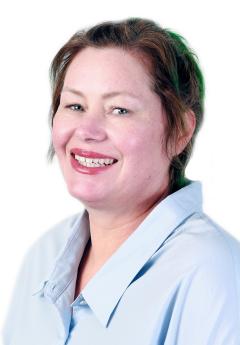 Sarah Blyth
Sarah is Founder and Executive Director of Vancouver Overdose Prevention Society, where she works tirelessly to address the ongoing and worsening epidemic of overdose deaths. Sarah began the society while drug use was heavily stigmatized and, despite heavy opposition, her advocacy and efforts have saved thousands of lives. Her work has also paved the way for governments across Canada and the United States to adopt a similar approach, including a safe drug supply, decriminalization and better mental health services. The BC government has since established more than 15 overdose-prevention sites across the province thanks to Sarah's work. Sarah also founded the Vancouver Skatepark Coalition, spurred the creation of six new skateparks and an official 'Skateboard Week' making Vancouver a world leader and helped change stereotypes associated with the sport. 
Connecting the Community Award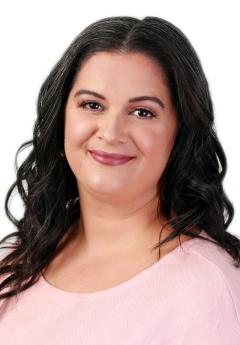 Jessica Schellenberg
Jessica, a trained Early Childhood Educator and musician, is the founder of Chorus & Clouds, a community-centred, arts-based space for families. Inspired by the Reggio Emilia approach, Jessica sees each individual child's strengths and potential, while valuing creative expression. For more than five years, she has facilitated a holistic, barrier-free learning environment by providing a space for parents and caregivers to learn about child development through her own innovative programming. Jessica  has also developed literacy, play materials and programs that represent local Indigenous communities. To ensure barrier-free access for families who wish to participate but may not have the financial means, Jessica has developed scholarship programs. Jessica has released one children's EP and one single and is working on her new album with the family-centered folk band, Clementine.
Education, Training & Development
Dr. Jennifer Marchbank
Jen is a Professor in the Gender, Sexuality and Women's Studies department at Simon Fraser University. She creates unique ways to engage, empower and teach LGBQT2S+ youth through intergenerational oral history podcasts, involvement in activism, advocacy and education. Ten years ago, she co-founded Youth for a Change (Y4AC), an activist/education group for LGBQT2S+ youth, and is a leader and facilitator for members aged 12–22. Her passion for helping others does not stop at youth as Jen also concentrates on elder research within the LBGT community, particularly in end-of-life conversations at the SFU Gerontology Research Center. She co-authored "Raising Awareness and Addressing Elder Abuse in the LGBT Community: An Intergenerational Arts Project "(2018) with youth and seniors working together to produce the first Canadian materials on LGBT elder abuse.
Entrepreneurship & Innovation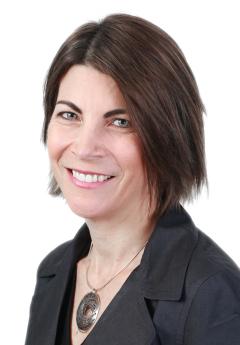 Dr. Gilly Regev
As the co-founder and CEO of SaNOtize, Gilly helped invent a breakthrough technology that uses nitric oxide to treat topical infections. With the onset of COVID-19, Gilly and her co-founder implemented a clinical trial with results showing that SaNOtize's nasal spray was highly effective in killing the virus. In under two years, Gilly, has led her small research company to a Global Corporation. She led her team to raise investor funding, organized additional clinical trials, negotiated partnerships throughout the world, launched manufacturing in two countries while curating a close working relationship with Health Canada. Gilly strongly believes in providing opportunities for women, with women comprising half her board and almost half of SaNOtize's employees, consultants and advisors. She is also an active member of the Steering Committee for the Canadian Antimicrobial Innovation Coalition.
Environmental Sustainability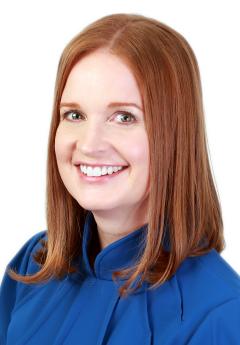 Dr. Andrea MacNeill
Andrea is Founder and Principal Investigator of the UBC Planetary Healthcare Lab, bringing together researchers to generate data-driven solutions to the paradox of unhealthy healthcare delivery. One of a few global pioneers of healthcare sustainability, Dr. MacNeill was lead author on a study that modeled emissions from the Canadian healthcare system, which has been replicated at a global level and shows that healthcare contributes equivalent greenhouse gases to the aviation industry. The Planetary Healthcare Lab is the only entity of its kind worldwide, and its partner, Vancouver Coastal Health, recently appointed her to the newly created role of Medical Director of Planetary Health. Andrea is also an oncological surgeon at VGH and clinical faculty member with the UBC Department of Surgery.
Health & Wellness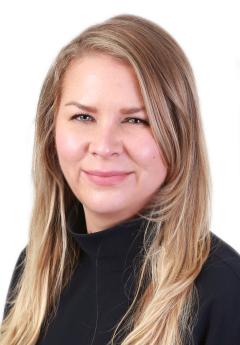 Cheyenne Johnson
As Executive Director at the BC Centre on Substance Use (BCCSU), Cheyenne is advancing evidence-based responses to substance use harms and the ongoing toxic drug crisis to identify its root cause. Cheyenne co-developed the vision and mandate that led to the creation of the BCCSU, and oversaw the development of BC's first clinical guidelines for treating opioid addiction and the training to support its implementation. These guidelines became a blueprint for similar national guidelines adopted by the Canadian Research Initiative in Substance Misuse (CRISM). A nurse by training, Cheyenne helped establish the Addiction Nursing Fellowship, which prepares nursing fellows to work clinically and be leaders in the field of addiction. The program is now the largest of its kind in North America and Canada's only addiction nursing fellowship-training program.
Icon Award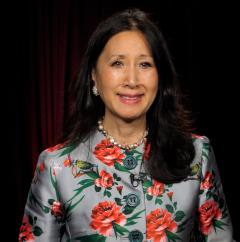 Carol Lee
Carol's achievements in business, advocacy and philanthropy are far-reaching and have deeply impacted people and businesses within and beyond the Chinese community. She is a highly sought-after advisor, board member and community builder. Her vision to revitalize, rebuild and restore the historic Chinatown neighbourhood has significantly and positively altered the direction of the community. In 2011, Carol co-founded the Vancouver Chinatown Foundation, an organization committed to promoting the well-being of those in need, while preserving Chinatown's cultural heritage. She also played a leading role in establishing a 231-unit social housing project with an integrated health facility at 58 West Hastings; creating the Chinatown Storytelling Centre, the first permanent space of its kind in Canada dedicated to sharing stories of the Chinese Canadian experience; and upgrading and restoring the May Wah Hotel, a 120-room Single Room Occupancy building, which houses primarily seniors and people living on low incomes in one of the oldest buildings in Chinatown.
Non-profit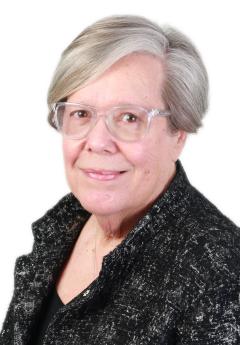 Libby Davies
Libby is a community leader, former Member of Parliament and an advocate fighting for the rights and dignity of women, the LGBTQ community and the people of the Downtown Eastside for more than 40 years. She currently sits on the Board at Vancouver Community College. Libby was critical in the successful campaign to build the InSite safe injection site and has campaigned for the introduction of a safe supply and harm reduction policy reforms, to treat the issue and those affected by it with compassion. Libby was the first openly gay female MP in Canada and integral in legalizing same sex marriage. As an advocate for a national child care program, her work has helped lead to the $10 a day programs currently being rolled out throughout BC.
Reconciliation in Action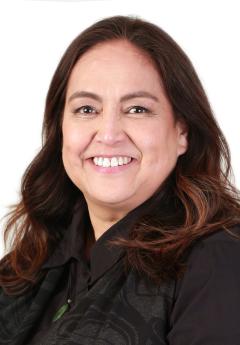 Karen Joseph
CEO and Co-Founder of Reconciliation Canada - A New Way Forward Society, Karen is a Musgamagw Dzawada'enuxw visionary, whose leadership has significantly shaped reconciliation in Canada. Her efforts contributed to the City of Vancouver designating 2013-14 a Year of Reconciliation and becoming a City of Reconciliation. Karen recently began actioning the Indigenous Women's Leadership - Resilience, Reconciliation and Shared Prosperity program, which honours the Indigenous worldview and seeks to re-establish the role of matriarchs in our communities and economies. Karen has overseen Reconciliation Walks, Reconciliation Dialogue Workshops and online gatherings to honour the unearthing of children at former residential schools. She has played a vital role in her community since she was 13 years old, assuming the responsibilities and duties of a Matriarch in her nation.
Reconciliation in Action - Indigenous Ally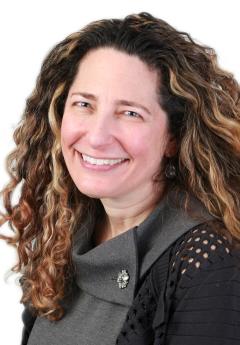 Dr. Jennifer Kramer
As Curator at the Museum of Anthropology and Associate Professor of Anthropology at UBC, Jennifer's exhibitions and scholarship are produced with Indigenous leaders, Elders, artists and knowledge holders. Dr. Kramer facilitates access to Indigenous treasures and belongings in museum collections and worked to bring Nuxalk, Heiltsuk and Wuikinuxv community members to museums across North America. She co-curated the exhibition "Shake-Up: Preserving What We Value," bringing together Indigenous knowledge with engineering, geological and architectural knowledge of earthquakes and tsunamis. At the invitation of Kwakwaka'wakw family and friends, she curated the award-winning "Kesu': The Art and Life of Doug Cranmer," which traveled to Cranmer's home community, Alert Bay. Her work focuses on reconnecting historic treasures with their Indigenous communities, healing and building intercultural relationships that foster Indigenous pride, sovereignty and wellness.
Research, the Sciences & Technology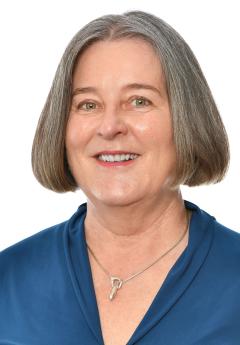 Dr. Elizabeth Bryce
Elizabeth is a leader and educator in Infection Prevention and Control, a Medical Microbiologist with Vancouver Coastal Health and Clinical Professor in the Faculty of Medicine, UBC. Elizabeth co-founded the BC Provincial Infection Control Network and played a major role in developing infection prevention guidelines, performing surveillance on multi-resistant organisms, developing educational programs and providing expertise for emerging infectious events. Elizabeth's work with the VCH Canine Scent Detection team is a Canadian hospital first as is the successful training of dogs for environmental COVID detection. She spearheaded VCH's initiative to use photodisinfection to significantly decrease infection in high risk surgeries and introduced the use of UVC light mobile disinfection units. Her interest in environmental infection control has led to the adoption of numerous new technologies, including self-sanitizing surfaces. 
Young Woman of Distinction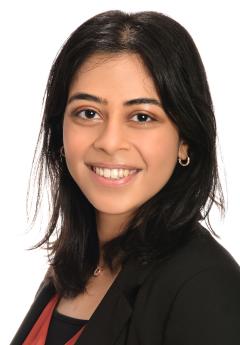 Hebah Hussaina
Hebah is passionate about supporting STEAM (science, technology, engineering, arts and mathematics) education for youth. Through her role as Surrey Program Coordinator for Science World's Future Science Leaders, Hebah brings together diverse experts and educators to develop and facilitate lesson plans and to introduce students to career paths within STEAM. She was a panel speaker during Youth Innovation Day at the 2019 BC Tech Summit. Hebah is Founder and President of Youth for CARE, which fundraises and raises awareness for Surrey Memorial Hospital, while fostering connections between youth and the hospital. She helped pilot an initiative to 3D-print assistive devices to members of the local hospital and health care community. In 2019, Hebah gave a TEDx Talk, "How Volunteering Grows Healthy Communities," focusing on how volunteering impacts her journey.
Outstanding Workplace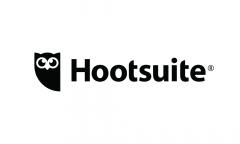 Hootsuite
Hootsuite works to build a diverse, inclusive, results-oriented culture that encourages employees to be who they are, in an environment where everyone can excel. Hootsuite recently revamped employee benefits to include increased mental health coverage, culturally appropriate trauma counselling and speech and behavioural therapy. The company implemented coverage for fertility treatments and gender affirmation surgeries and has received overwhelmingly positive feedback from employees around additional resources, new benefits, reimagined workspace and mental health-related time off. Hootsuite conducts Pay Equity Assessments to honor equal pay and provides employees opportunities to pursue new paths outside of their current department. Last year, Hootsuite employees logged off for a Wellness Week with full pay.  Hootsuite looks through a Diversity Equity and Inclusion lens to create a nurturing environment for everyone.
Congratulations to all the recipients!

---
The YWCA Women of Distinction Awards honours individuals and organizations whose outstanding activities and achievements contribute to the well-being and future of our community. Nominations for the 2023 Awards are now open.