YWCA Metro Vancouver Breaks Ground at New Burnaby Affordable Housing Development
Wednesday, September 14, 2022
Qualex-Landmark Orchard Limited Partnership and YWCA Metro Vancouver have broken ground on a new high-rise residential community and a low-rise affordable housing community set on the quiet side of Metrotown. The project will provide much-needed homes to help address the region's housing supply shortage near retail amenities, parks, and transit.
The groundbreaking ceremony included an Indigenous blessing and an acknowledgement that we are privileged to be providing essential housing on the ancestral and unceded homelands of the hən̓q̓əmin̓əm̓ and Sḵwx̱wú7mesh speaking peoples.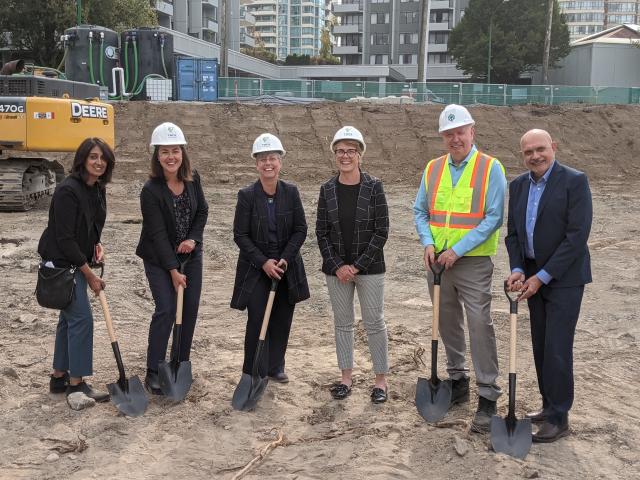 The high-rise residential portion of the development, Artesia, will feature a discerning collection of one-, two- and three-bedroom residences with expansive views. Anchoring this project is a notable team consisting of Axiom Builders, award-winning architect firm RWA Group, BYU design, PFS Landscape Studio and renowned art group Random International.
The low-rise portion of the development is a partnership between Qualex-Landmark™ and YWCA Metro Vancouver which will create 32 new, safe, and affordable homes for women and their children.
YWCA Grange Street Burnaby Housing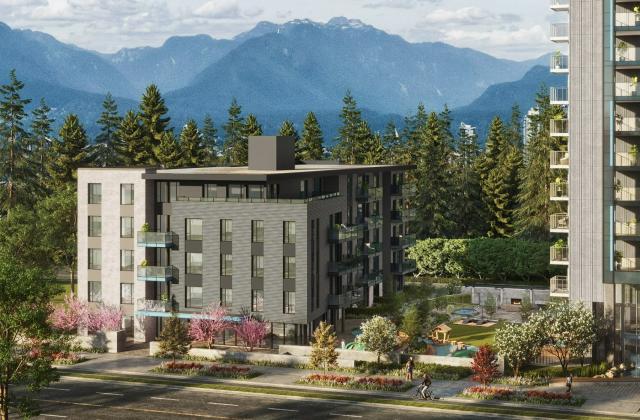 In an excellent location close to Metrotown, grocery stores, a library, Central Park and transit, this new YWCA housing community will provide much-needed housing units for low-and moderate-income single mothers and their children in the heart of Burnaby. The community will consist of 32 new two-and-three-bedroom units.
The five-storey building will include a beautiful children's play area and both indoor and outdoor gathering spaces. Residents will also have access to YWCA resources such as childcare, legal education and employment services.
Fundraising is underway, with 52% of our $11.7M goal raised. YWCA is actively seeking donors to raise the remaining $5.5M. Should you be interested in making a donation or becoming a lead donor who could name this new housing project, please contact Bobbi Sarai at bsarai@ywcavan.org | 604 418 2225.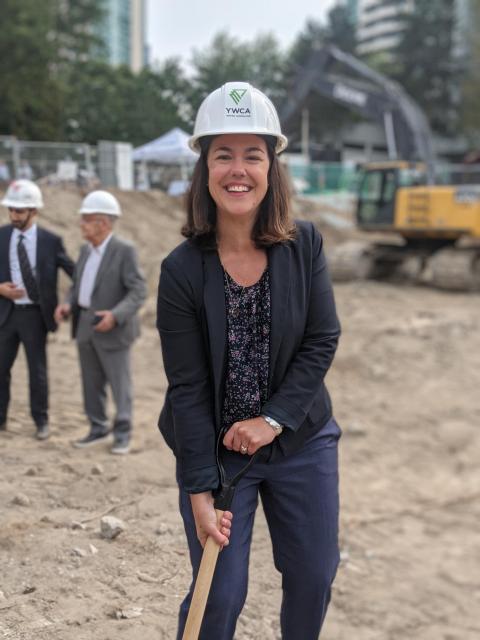 "We are thrilled to be opening the first YWCA housing community in Burnaby. Affordable housing is a fundamental priority at YWCA Metro Vancouver, and we know that safe homes are a critical step in advancing gender equity within our communities. It is an honour to work with committed partners and donors to add to the affordable housing stock in Burnaby and we look forward to opening the doors on Grange Street to welcome mothers and families." CEO, Erin Seeley.
Artesia
Closely connected to the dynamic core of Metrotown, diverse restaurants and services, ample parks, and convenient transit make this urban neighbourhood one of the fastest growing cities in the lower mainland for families and those looking for their first home. Immediate destinations such as Metrotown Metropolis' 400 shops and Central Park's acres of greenery, are just two of the many elements that make this ever-evolving neighbourhood attractive to homeowners.
"Building distinct and lasting communities has been at the forefront of everything we do. Qualex-Landmark™ has long sought an opportunity to work with YWCA, and Artesia's serene yet central location on offered the perfect setting to build a diverse and inclusive community together." - Jordan Beach, VP Sales and Marketing.
Media Contact
YWCA Metro Vancouver
Saphiya Zerrouk, Communications Specialist
604 895 5822 | szerrouk@ywcavan.org