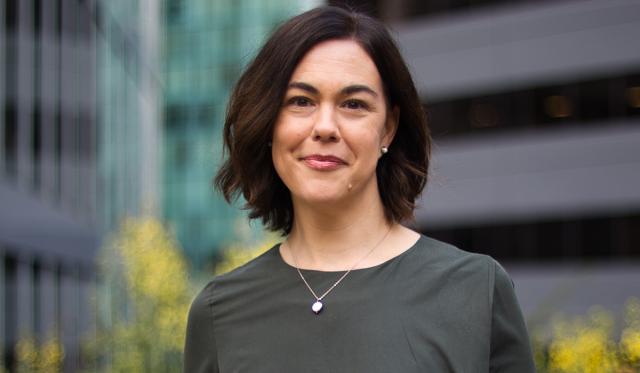 Erin is honoured to work with such an exceptional team to deliver supportive and compassionate programs and services, and to advocate for systemic change to empower women, gender-diverse people and families. 
A firm believer in the value of public and community service, Erin brings more than 20 years of experience in governance, strategic planning, communications, policy analysis and stakeholder relations. Most recently, Erin served as Senior Vice President, BC Financial Services Authority and CEO of the Real Estate Council of BC, where she was responsible for consumer protection in the financial services sector and regulatory oversight of real estate professionals. 
Previously, Erin spent more than 10 years in progressively senior leadership roles with the Government of British Columbia, including Executive Director of Immigration Programs where she oversaw provincial immigrant selection and settlement.  
Erin holds a BA in Political Science and Hispanic Studies from the University of Victoria and an MA in International Studies from Simon Fraser University. She has been a long-time community volunteer and is currently the Past President of the Board of Directors for Little Mountain Neighbourhood House, a Vancouver-based community services organization serving children, youth and seniors.