Go for a swim, attend a class or do your own workout in the gym. We support your fitness journey. 
An all-inclusive membership at the YWCA Health + Fitness Centre gives you access to a 25m pool, hot tub, steam room, fitness classes, gym and more! 
You'll also have access to our Fit on Demand online workouts. With a growing collection of videos including DanceFit, Zumba, Barre, Pilates Mat, Yoga, HITT, Boot Camp, Cycle and more - you can get fit, stay fit, whenever and wherever you may be!  Use the workout videos when you're at home, in the park, or while in the facility.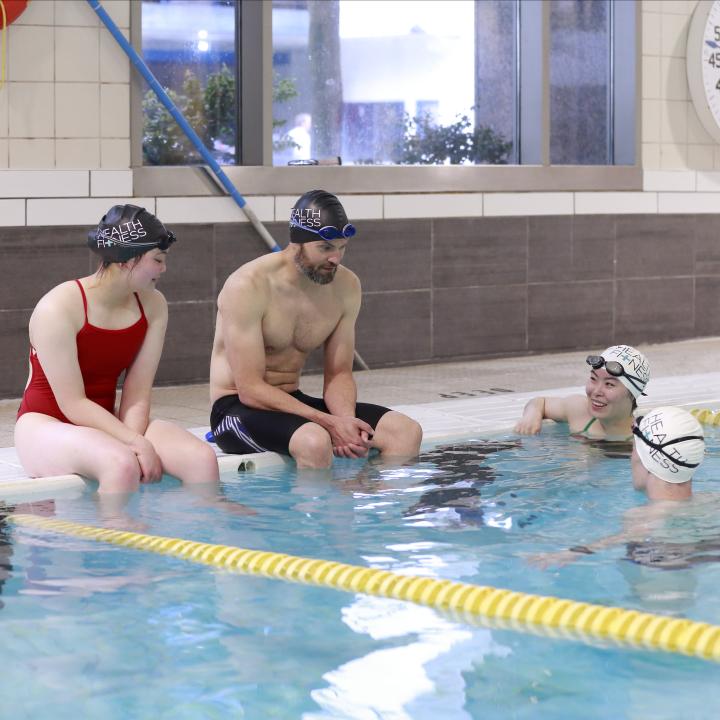 Your Fitness
Matters
Be kind, calm and compassionate with yourself and to others.
Together, we create spaces that are safe, respectful, welcoming and inclusive. Take a class, go for a swim, or do your own workout in the gym - we've got it all and more!  
We all know the importance of exercise to our mental and physical health. Exercise not only boosts energy, improves mood, promotes better sleep, controls weight, combats health conditions/diseases but it can also be fun and social.
Learn more about what we're doing, how you can prepare for your visit!