Cafés and coffee shops to visit in Downtown Vancouver
"Coffee is a language in itself."
Do you agree? Whether you're a traveler or a local, a hot cup of coffee or tea can bring a sense of comfort to you on a chilly day. It can remind you of home when you are far away, or bring you closer to your friends as you catch up over a cup of joe. Although menu choices vary from place to place, I find that no matter where I am, coffee shops can create a sense of belonging and togetherness.
Ranked as one of the world's best cities for coffee, Vancouver is filled with independent roasters like 49th Parallel, and small-chain cafes like Caffe Artigiano. Here are some of our favourites in Downtown Vancouver, all within walking distance from the YWCA Hotel!
Vancouver-based chains
Coffee enthusiasts may tend to avoid franchises and chains, but these locally-based companies are too good to miss!
With locations all across Metro Vancouver, Blenz coffee is one you're bound to come across if you're visiting the city. Each location, big or small, has a relaxing and casual environment perfect for meetings and socializing. Many locations are also open 24-hours, making it a prime study spot for students during the school year.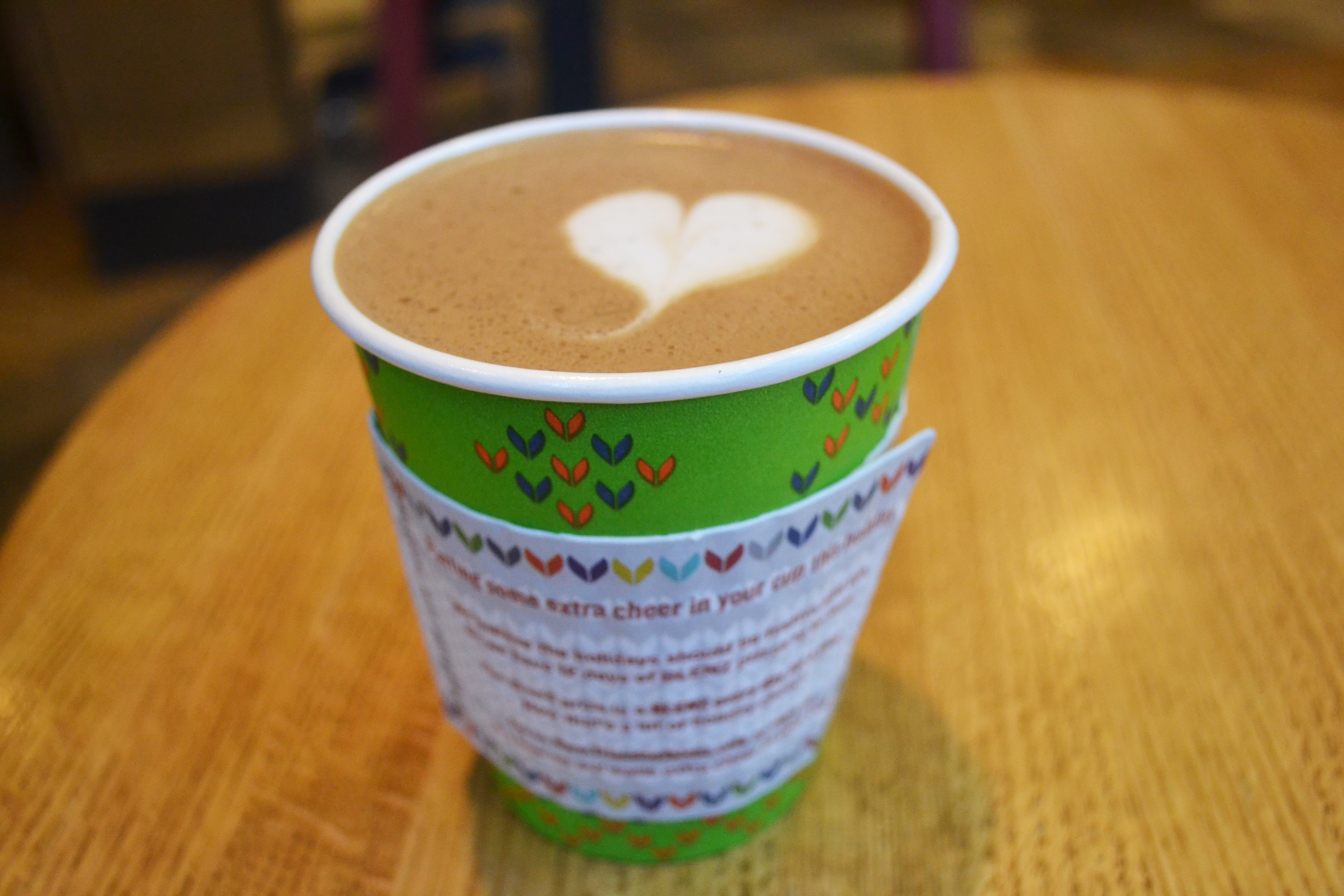 Drink Suggestion: The Belgian hot chocolate is made with 100% authentic Belgian chocolate, no powders or syrups. Try it and you'll taste the difference! You can choose from milk, white, or dark chocolate.
Tree's Organic Coffee & Roasting House has been one of my favourites since moving to the city. Their five locations are small but cozy. The Granville Street location also hosts live music and open mic nights on Fridays and Thursdays.

Besides coffee, they also have an extensive tea menu, and serves delicious and decadent cheesecake! Bring a friend, or a book, and save room for dessert when you visit!
Unique Independent Shops
Looking to enjoy good coffee and admire art? Located on the corner of Homer and Smithe, Buzz Café and Espresso Bar serves gourmet coffee from 49th Parallel Roasters as well as baked goods, and is located inside Harrison Galleries, one of Vancouver's oldest art galleries.

Photo on left retrieved from Buzz Cafe
The café has a unique layout, with communal tables to get work done, and also comfy couches if you're looking to relax. It feels like home because its space is divided by walls, with 'rooms' that house different artists' work.
Located near Gastown, Lost + Found Café is perfect for the wanderlusters in the city, or visitors looking for a little piece of home. Inspired by "art, travel, philanthropy and the love of fresh home-made food," the cafe is filled with photographs, travel books, a charity section with products from NGO's around the world, and lastly, good comfort food and coffee.
Photos retrieved from Lost + Found Cafe
They also rent out meeting rooms and event spaces. To get a little piece of the world while in Vancouver, be sure to check out this gem.
There are truly many unique places around the city for coffee. A stroll down Commercial Drive or Main Street could lead you to many one-of-a-kind shops. What are some of your favourites?