Good Food: YWCA Hotel staff shares their favourite holiday indulgence!
Christmas -- one of the most magical times of the year -- is just around the corner; the lights are twinkling and the colourful decorations are glistening…
By now, if you are a checklist person like me, almost all of the items on your Christmas list will be ticked -- including cooking and baking! If you still need some ideas, our staff want to share their favourite Christmas recipes.
Candy cane cheesecake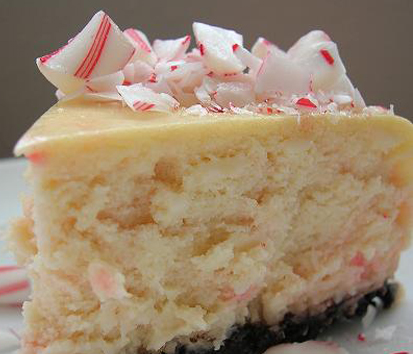 It's not Christmas in our home when there's no candy cane cheesecake. To get us into the Holiday spirit, on December 1, we put up the Christmas ornaments and bake a pan of this delicious cheesecake.
Once the lights and decorations are up, we then enjoy our evening with this creamy cheesecake while admiring our decoration!
We will bake one more cheesecake just before Christmas for our Christmas Eve dinner; on both occasions, my kids will consume this cheesecake within seconds! – Barbara Lane, Associate Director
Mushroom and cabbage pierogi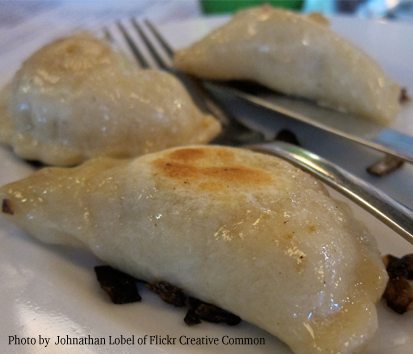 If you want to make a Polish-style Christmas Eve dinner, then pierogi is a must. It's as traditional as it gets!
Meatless pierogi, in this case mushroom and cabbage pierogi, is one of the main dishes that are always served during our Christmas Eve feast… every year since I can remember. According to my mom who learned from her mom who learned from her mom….or we can simply say it's the Polish tradition - food must be meatless that day; fish is still allowed.
I learned to make pierogi from my mom; my mom learned it from her mom, and my grandma learned it from her mom and so on…passing along family recipe to younger generations. – Maria Surowka, Housekeeping Supervisor
Oatmeal shortbread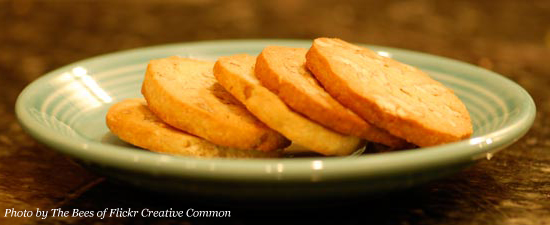 I was gifted this recipe about 10 years ago by one of our hotel residents and since then have never failed to bake a batch or two around Christmas every year (and a few times during the year too!!). It's very easy, very tasty, and has become one of my favourite Christmas cookie recipes.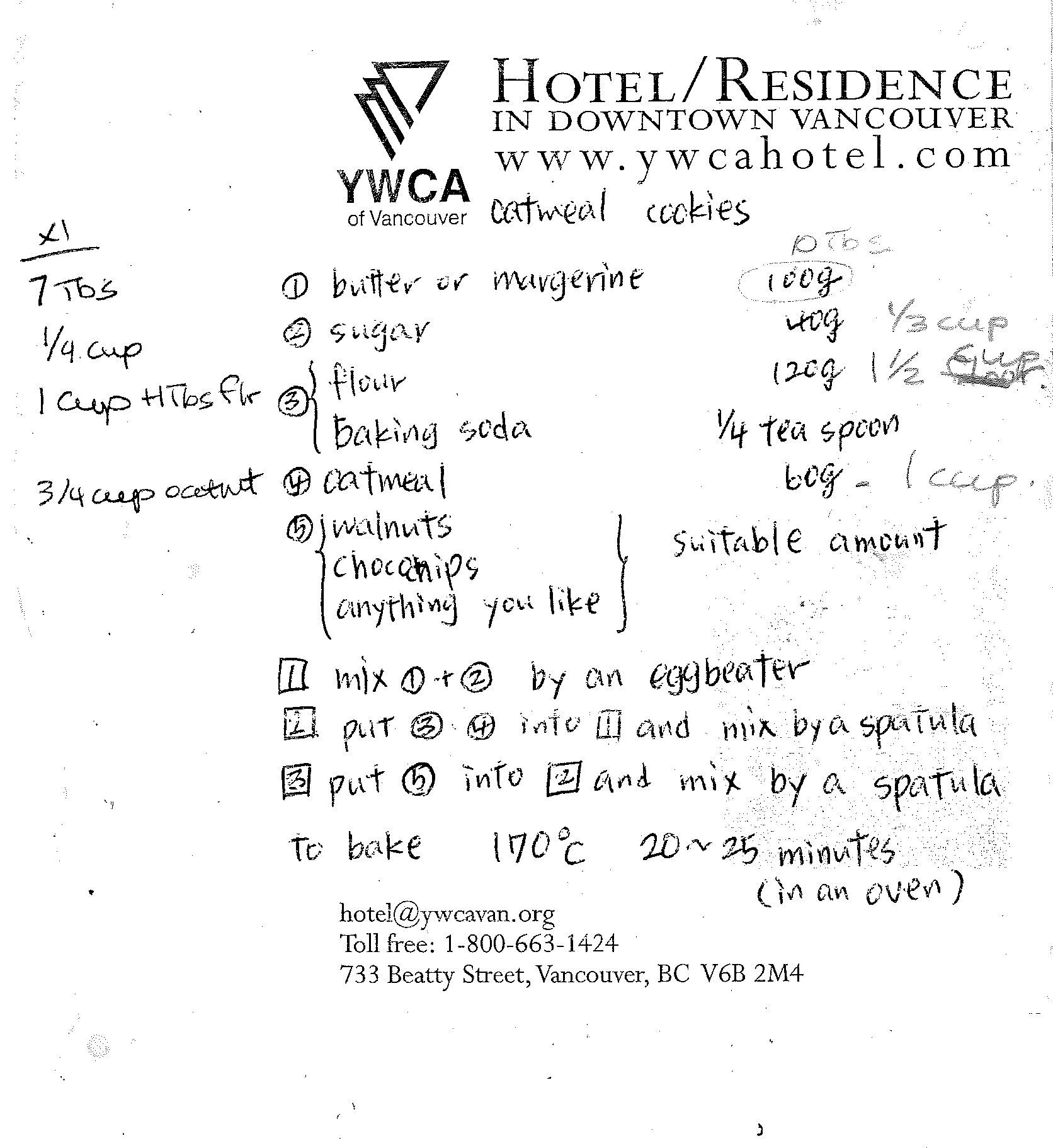 As you can see on this handwritten recipe, our resident measured the ingredients in grams. I wasn't familiar with this kind of measurement at that time and I didn't have a scale, so I had to convert all the instructions into tablespoons and cups. Very messy! Now I've got a reliable scale and the metric measurement is way more accurate! – Cathy Strashok, Hotel Administration.
Merry Christmas and Happy New Year!