That's Just Me: On media deception and giving to the community
This is Week 6 and 7 in my 8-week reflection series as a facilitator in the That's Just Me program. This week we focused on the media, how media affects us, what messages different kind of media send, and strategies for not becoming a victim of these, especially going into high school where more focus and attention tends to go to your physical appearance. 
Take a look in the mirror
We watched different ads, trying to make the girls think about how ads are put together and what they do to people. In their reflections and discussions, the girls identified that some ads are Photoshopped and altered in order to make us want to buy a product or feel bad about ourselves not looking like the model in the ad, therefore wanting to buy the product in an attempt to look better. They also saw that a lot of focus was often put on how the model looked, and that it wasn't always clear what the company was selling, or which company was selling it.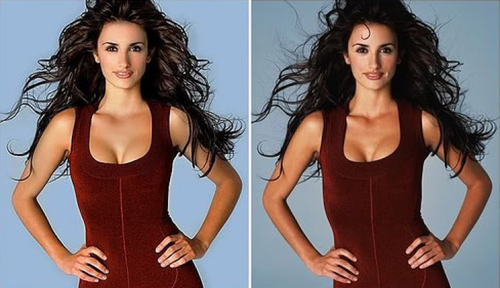 Fighting media deception
We also watched some ads that were created as a backlash to typical media messages. One, for example, showed the entire process of making an ad, from the photo shoot to finished product, and how much alterations are made to models.  I hope the girls keep this with them as they go into high school, as they are all beautiful individuals inside out regardless if they fit into the media stereotype or not. I really wish that I had a program like this in grade 7, as I was struggling a bit with these kinds of issues: not having enough trust in myself or self-esteem to know that I, with my own qualities, strengths and weaknesses, had every right to feel good about myself no matter what anyone else said.
Community Service project delivery!
I also want to tell you about the group's amazing delivery of their community service project! In our group we had decorated Christmas ornaments with glitter and stickers, and our plan was to sell them outside a store in order to raise money to a cause that the kids themselves had picked: the SPCA. The volunteers were a bit worried that the team wouldn't be able to sell all their ornaments since the weather wasn't on our side and we didn't know if there would be much people passing our table in the location.
Photo retrieved from the BC SPCA 
I'm glad to say that we were totally wrong and our worries much unwarranted! The kids sold all of their ornaments, charming every person who passed the table, and ended up raising a solid amount of money for the SPCA. By the end of the session the kids were cold and tired, but happy and encouraging for each other. Both us as volunteers and them as participants felt great pride in what they had accomplished together, knowing that they had made a positive impact to their community.
Next week is the last week of the program, which feels a bit sad. But we're going to have a lot of fun on this last day, celebrating all of the group's accomplishments and wishing them good luck for the road ahead.