Three stories of holiday joy
The holidays should be a time to celebrate with family and friends. But for single mothers who are struggling to provide the basic necessities for their children, it can be a season of stress and heartache.
The YWCA Presents of Peace holiday hamper program brings joy to low-income families who turn to the YWCA to help improve their lives. Here are 3 stories of how supporters like you have brightened the season.
Fatima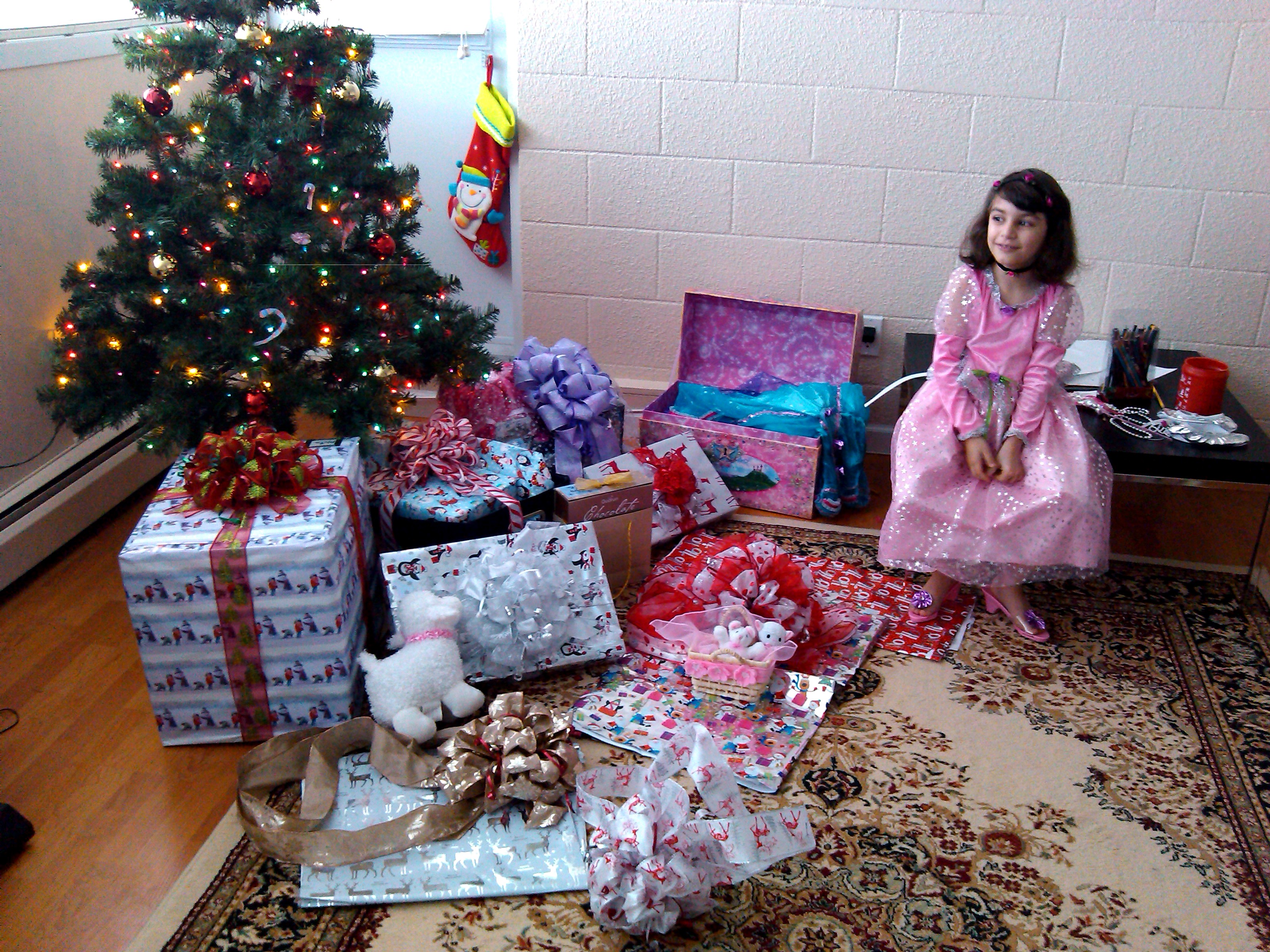 Fatima came to the YWCA when she moved into a YWCA transition house after leaving an abusive relationship. She and her daughter Elena now live in a YWCA long-term housing community for single mothers and their children. 
As immigrants to Canada, the holiday season was lonely for them. When Fatima first found out about the Presents of Peace program, she needed a microwave so that was all she requested for herself. She asked for "anything pink" for Elena. 
Fatima and Elena were so surprised when the donors delivered the hampers. They brought bedding, towels, toys, accessories and candy.
Fatima says:
"What really impressed me was their attitude and kindness. They really spent the time to find the perfect gifts." 
Fatima bought a Christmas tree for the first time and was so happy to see the presents piled around it. Presents of Peace had a deep effect on both mother and daughter. "It made the holiday season full of love, joy and happiness for us", Fatima says.
Emi
Emi and her two-year-old son live at a YWCA housing community for single mothers and their children. Their holiday celebration would have been modest without Presents of Peace. They had a tree but only a few ornaments. 
Emi registered for Presents of Peace and a mom and her two sons dropped off the gifts. Emi says that it was special to get to meet the donors and to see how much they cared. This made her Christmas a hundred times better. She was so thankful and grateful to know that there are people who care and who want to make the holiday season better and happier for people like her.
Emi and her son had so much fun opening the presents. She says that "it was a moment of pure Christmas spirit".
Alise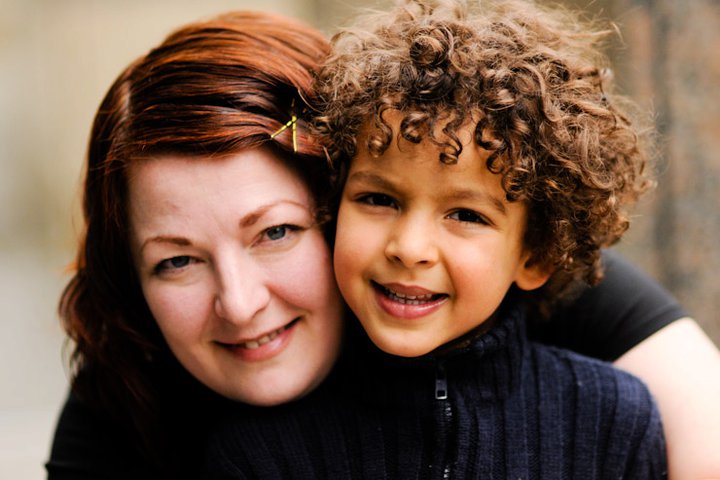 Alise joined a YWCA Single Mothers' Support Group after she split up with her husband. As a single parent, she was used to sacrificing everything for her son and would typically not have a gift under the tree for herself. 
Alise participated in the Presents of Peace program for two years. The second year was an especially great experience. The donors were "lovely" and the hamper was full of food and gift cards. Alise was excited for her four-year old son to wake up with gifts under the tree.
"Moms sacrifice everything for their kids," Alise says. "It makes a huge difference to get something under the tree for yourself."
Alise received a bursary from the YWCA to go back to school. She now has a full-time job and will be participating in the Presents of Peace program as a donor this year. She is really looking forward to working with her friends and coworkers to put together a hamper for a family.
Supporting a low-income family can be a fun and rewarding annual holiday activity for an individual, family, or group of friends or coworkers who want to brighten the holiday season for a family in need. This is what a past donor has to say:
"Thank you for putting us in touch with two incredible families.  I helped coordinate a hamper on behalf of my work and another on behalf of my neighboourhood. It was an incredible bonding experience for our staff and a priceless learning experience for the young kids in our neighbourhood who were truly exposed to the meaning of Christmas." 
-Jennifer Gunaskera, Phoenix Academy
The Presents of Peace hampers are now full, but you can still help low-income families this holiday season, donate now.
*Some names have been changed for privacy