Introducing the 2015 YWCA Women of Distinction Awards Nominees - Community Champion
Recognized nationally, the YWCA Women of Distinction Awards honours individuals and organizations whose outstanding activities and achievements contribute to the well-being and future of our community.
Congratulations to the 2015 nominees in the category of Community Champion
Kristal Barrett-Stuart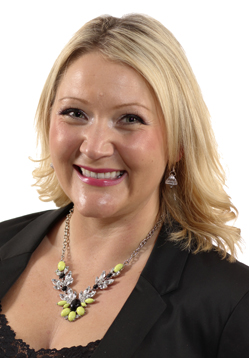 Kristal is a country singer-songwriter, author, entrepreneur, public speaker and Founder of the Sparkle Project BC.  The birth of her daughter three years ago evoked painful memories of her own girlhood, and inspired her to begin offering self-esteem and goal-setting workshops for young girls. She wanted to create approachable and fresh resources that tap into a young woman's aspirational side.  She created the Sparkle Project BC, a community of notable British Columbian women who pool their girlhood stories, success strategies and confidence-building tips to create inspiring and practical resources for young girls. Mentorship of young girls is a core value of the Sparkle Project BC and Kristal lives this by spending countless hours coaching creatively-inclined girls to confidently share their gifts with the world.
Michaela Davies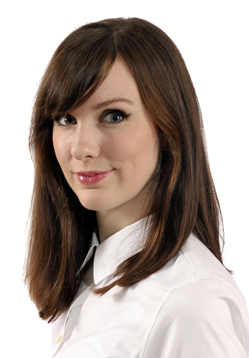 At twenty-nine, Michaela has made it her life's mission to support, foster and promote literacy and creative writing among the city's most vulnerable population and to encourage and facilitate young women in achieving their career goals.  Michaela Founded the Academy For Young Writers, Pirates, Astronauts and Wizards – a Downtown Eastside-based non-profit dedicated to supporting students ages six to sixteen with an innovative and inspiring writing environment allowing kids to find their own voices and use them with confidence. 
Tarah Ferguson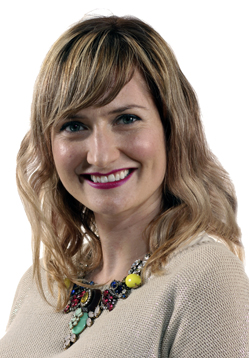 After meeting incredible entrepreneurs while working at the BC Innovation Council, Tarah recognized a need to celebrate the achievements and abilities of women in the technology sector. She envisioned and created "Tarah Talking Tech: Women in Tech", an inspiring interview series that highlights game-changing women who have founded and run technology companies. With the series, Tarah seeks to empower the next generation of women to confidently pursue careers in technology. She has produced more than 40 videos with leading CEOs, politicians, entrepreneurs and venture capitalists. She is regularly featured on Global TV as the local "Tech Expert". Tarah volunteers her skills interviewing and facilitating full-day interviews with young innovators/entrepreneurs for the SFU Young Innovators Crawl in October 2014 and Young Women In Business, Beyond Pink Conference 2014.
Heather MacKenzie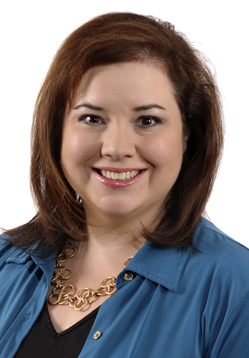 A human rights lawyer, steadfast community volunteer and Co-Founder of The Cinderella Project, Heather pursues inclusivity and dignity for all, especially women, children and people with disabilities. One of a very small community of blind and visually impaired lawyers, she left a traditional law practice to create her own unique firm, The Integrity Group, which focuses on building inclusive and barrier-free workplaces through human rights education and mediation. Today, she is a nationally-regarded speaker and conflict resolution expert. For 16 years, The Cinderella Project has encouraged and supported at-risk youth to make healthy life choices and reach the milestone of high school graduation. Heather's vision is to celebrate some of our most courageous citizens – at-risk youth. 
Claire Robson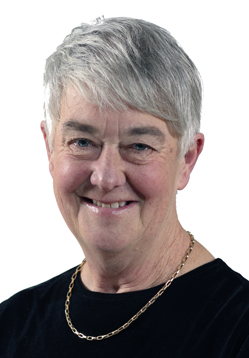 An outstanding educator, researcher, artist and award-winning writer, Claire has devoted years of passionate work to improve and empower the well-being of some of the most vulnerable members of Vancouver's LGBTQ community - queer elders and youth. She is the Founder and the Lead Artist of the Queer Imaging & Riting Kollective for Elders (Quirk-e) and BOLDFest, an annual gathering for old and old(er) lesbians, which has raised the profile of LGBTQ seniors, created spaces for their stories, and encouraged a community of practice for grassroots advocacy and activism. Under her guidance, queer elders have contributed to local discussions and decisions about in-home care, rights and also to global initiatives around gay rights and freedoms. Her new project, Call & Response, brings old and young LGBTQ people together in dialogue. 
Laura Saimoto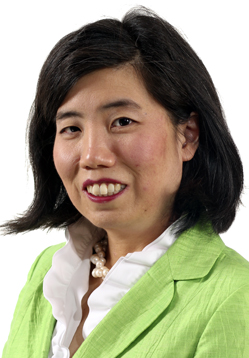 Embracing her family legacy of volunteerism, Laura exemplifies a commitment to preserve cultural heritage and enhance community sustainability. As Board Director she spearheaded an ambitious eco-friendly restoration of a 1928 heritage building for the Vancouver Japanese Language School & Japanese Hall, located in the Downtown Eastside. Through heartfelt leadership and a respect for integrating the past with the future, she led the transformation to a financially sustainable, open-hearted organization that celebrates heritage, diversity and inclusive community building. The restored building now houses the Children's World Childcare Centre, a valued place for more than 1,000 students, families and community volunteers. The facility is a model for other non-profits wanting to become culturally and financially sustainable.  In October 2013, the project received an Outstanding Achievement Award from Heritage BC.
Barb Snelgrove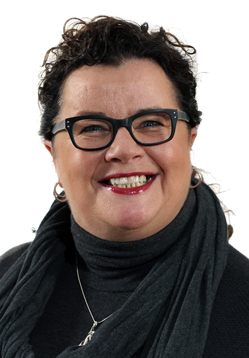 An award-winning advocate, volunteer and mentor in Vancouver's LGBTQ community, for 17 years Barb has campaigned determinedly on behalf of her community. As Owner and Media Consutltant at megamouthmedia, she uses her voice to reach people through multiple channels, including social media, events, radio and on-the-ground mentoring and teaching, all with a vision to create a healthier community with heart. With her guidance, the Vancouver Pride Parade grew exponentially, from 30,000 to 200,000 attendees, becoming a premier civic event and generating annual revenues to the City of Vancouver of more than $22 million. Barb has volunteered tens of thousands of hours, lending her expertise to many of Vancouver's LGTBQ community organizations, as well sitting on numerous committees including the City Hall LGBTQ2+ Advisory Committee and VPD Diversity Advisory Committee. 
Cheryl Young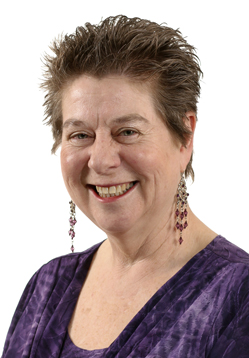 Cheryl, Founder, Executive Director and Treasurer, Fibromyalgia Well Spring Foundation, is a champion for the rights of all Fibromyalgia sufferers and those afflicted with other invisible illnesses. Having Fibromyalgia (FM), she saw first-hand the need for a support group in Langley dedicated solely to FM.  In 2006, Cheryl took action to meet this need by founding the Fibromyalgia Well Spring Foundation. What began as a personal mission has blossomed into a vibrant organization serving 750 members. Through her ever-positive attitude, good intentions and skillful leadership, Cheryl harnesses the talent and energy of many others with FM. Cheryl envisions a Community Wellness Village to support and house people living with Fibromyalgia, and she is set to raise awareness and support through a 1,050 km walk from Langley to Banff in 2016.