Introducing the 2015 YWCA Women of Distinction Awards Nominees - Non-Profit or Public Service
Recognized nationally, the YWCA Women of Distinction Awards honours individuals and organizations whose outstanding activities and achievements contribute to the well-being and future of our community.
Congratulations to the 2015 nominees in the category of Non-Profit or Public Service
Maxine Davis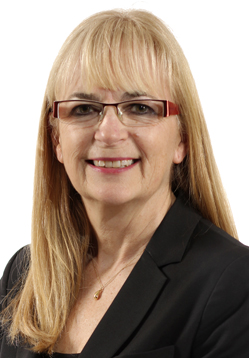 Executive Director of the Dr. Peter AIDS Foundation, Maxine, is passionate about developing progressive approaches to improving the lives of people living with HIV/AIDS, particularly in relation to where HIV/AIDS intersects with mental illness, addictions, homelessness and poverty.  She led the organization from its original home at St. Paul's Hospital into the new Dr. Peter Centre in 2003, tripling its day health program capacity, and more than doubling its 24-hour residential care capacity. In 2002, she was instrumental in integrating supervised injection service into nursing care at the Centre. Maxine leads the organization in sharing its innovative model of care with health policy and public health officials and health care providers locally, nationally, and internationally. 
Jill Earthy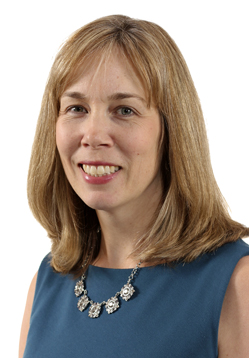 Jill has dedicated herself personally and professionally to the success of women and entrepreneurs in our community.  She has started, grown and sold two small businesses and led two non-profit organizations with a mission to support entrepreneurs. As Regional Director for Futurpreneur Canada, she inspires a growing team to finance and mentor young entrepreneurs who are starting businesses. Her community work includes serving on the Boards of Simon Fraser University and the Women's Enterprise Centre. She is co-founder of the WEB Alliance, a collective of more than 25 BC-based women's business networks representing more than 10,000 women in the Lower Mainland. Through this group she co-led the BC Economic Forum: Women as a Catalyst for Growth event in October 2014, the ultimate community building initiative. 
Michelle Fortin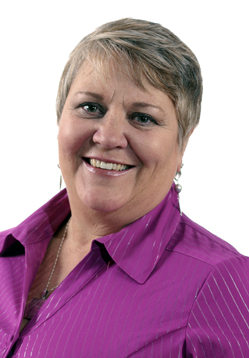 Michelle has a long history working in social services from the front line to her current role as Executive Director of Watari, an organization that has established an outstanding track record of building partnerships, programs and practices that result in better homes, jobs, well-being and connections for clients facing life's toughest challenges.  Michelle's willingness to take thoughtful risks to develop innovations in service delivery and share their learning has made Watari a source of models and expertise to be drawn on by other organizations.  She invests in her staff, encourages professional development and readily shares her expertise through numerous boards and committees. 
Cynthia Johansen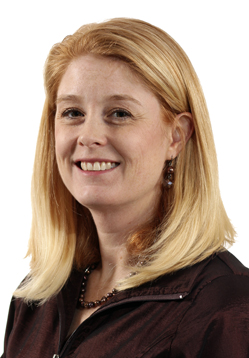 As Registrar / CEO of one of the largest professional regulatory colleges in the country, the College of Registered Nurses of BC, Cynthia delivers transparent and principle-based decision-making to protect the public, set standards and assess nursing education programs for the 36,000 registered nurses and nurse practitioners in BC. Cynthia has taken a relational approach to leadership, working closely with the Association of Registered Nurses and other nursing organizations to influence change within the health care system. She is the driving force behind the formation of the Health Profession Regulators of BC, 23 health regulators that champion goals such as the development of a public awareness campaign and the furthering of quality assurance. A life-time commitment to community involvement has included volunteerism since her teens on municipal, provincial and federal election campaigns.
Nancy Keough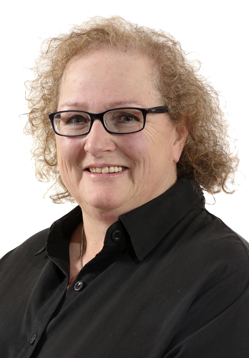 Nancy has been a force in the field of client-centered mental health support services for almost 40 years. Through Nancy's vision and leadership as Executive Director, The Kettle has grown from a grassroots organization to an $11.5 million operation that has never lost sight of the essential need and the voices of those living with challenges and stigma of mental illness. Under her tireless guidance, The Kettle has initiated programs that include a drop-in centre, advocacy, SEED employment, the Kettle health clinic and BC's only specialized transition house for women escaping domestic violence and living with mental illness. Most recently, The Kettle added a total of 196 units of supportive housing to Vancouver through the newly constructed Kettle on Burrard and Taylor Manor. 
Tara McDonald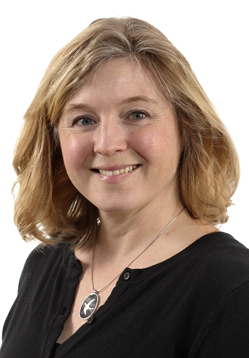 As Executive Director of Your Local Farmers Market Society, Tara is passionate about connecting all people to fresh, locally-grown food. She has played a vital role in the community, driving a growing awareness around the local food movement, food security, production and expanding the Vancouver Farmer's Market (VFM) model to an unprecedented number of neighborhoods throughout the city.  Through her leadership the VFM network now ranks among the largest in the Pacific Northwest having grown from 1,000 to 20,000 shoppers a week and from $50,000 to $8.17 million in direct economic impact. She has driven community initiatives and models such as Food Scraps Drop Spots, the concept for local food hubs, the availability of local, sustainable, secure food production and increasing citizen awareness, engagement and action around food in our city.
Linda McGowan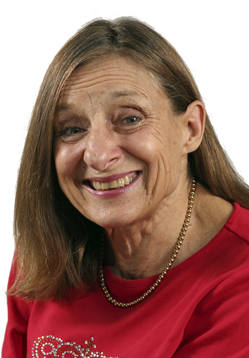 Linda is an advocate, ambassador, volunteer and friend, supporting seniors and people with disabilities to enhance their quality of life. Since her diagnosis of Multiple Sclerosis in 1983, Linda has demonstrated that people with disabilities are just people. An accomplished author, world traveller, mother and nurse, she both inspires and enhances the lives of others by promoting inclusion, advocacy, accessibility and public education. She is also a community transportation advocate, creating vital links for people who need this essential resource. Linda has been a long-standing volunteer with the Multiple Sclerosis Society, where among many roles she mentors women newly diagnosed or experiencing challenges with MS. Linda is a sought-after speaker and lends her skills to represent the MS Society in national fundraising campaigns.  
Catherine Ouellet-Martin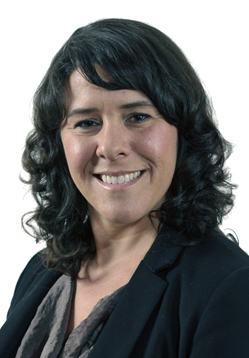 Since 2008, Catherine has been the guiding force behind the development and expansion of the Fraser River Discovery Centre. Catherine's energetic tenure as Executive Director has transformed the Discovery Centre from a largely empty building into a lively community space, filled with children eagerly learning about the Fraser River. Catherine's outstanding people skills, in particular her commitment to building key relationships with funders and civic officials from Richmond to Hope, have led the Discovery Centre to become the award-winning institution it is today. The Discovery Centre was recently recognized by the New Westminster Chamber of Commerce as New Westminster's Non-Profit of the Year. Beyond work, she volunteers for organizations that reflect her passion for cultural institutions, history, the Fraser River and New Westminster.
Barinder Rasode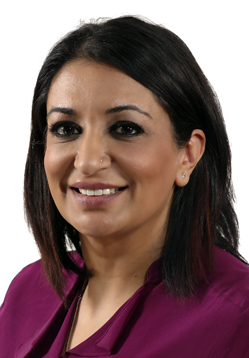 A resourceful and well-respected City of Surrey Councillor for two past terms, Barinder holds a steadfast belief that citizens can participate in decision-making processes and create meaningful and effective dialogue. With that goal, she spearheaded the city's first ever Community Summit to help build citizen capacity. She is also credited with bringing the issue of domestic abuse to the forefront in BC, as her work with the City's Crime Reduction Strategy led to the creation of the Surrey Coalition Against Domestic Abuse and Rakhi Project, as well as new prevention and awareness programs. She has given countless hours to supporting the efforts of the Women's Campaign School and Canadian Women Voters Congress, as a keynote speaker, panelist and advocate for the importance of women's voices in public leadership.
Krista Thompson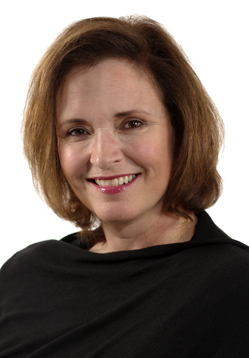 In serving as Executive Director of Covenant House since 2006, Krista has successfully elevated service to homeless and at-risk youth through her vision, strategic guidance and commitment to providing young people with unconditional love and absolute respect.  Under Krista's leadership, Covenant House embarked on the largest expansion in its 18 year history, more than doubling the number of crisis beds from 22 to 54. She spearheaded the Covenant House Vancouver 'SleepOut' event that raises both awareness and funds to help youth get off the street. Krista also provides a voice for at-risk youth at the City of Vancouver Mayor's Taskforce on Mental Health and Addictions and the Greater Vancouver Regional Steering Committee on Homelessness. 

Carolyn Tuckwell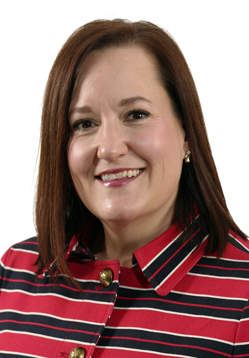 A respected community leader, Carolyn is the public face of the Boys and Girls Clubs of South Coast BC (BGC), one of BC's largest service agencies. Not content with the status quo, since joining the organization Carolyn executed the successful merger of the Boys and Girls Clubs of Greater Vancouver and Delta/Richmond to create a single organization with strengthened fundraising, strategic growth, and most importantly, enhanced service delivery for clients. She has spearheaded collaborations with numerous organizations to offer new opportunities for clients. Carolyn has also shown leadership, vision and initiative by speaking at conferences on non-profit issues, to assist others to improve services. Never one to sit on the sidelines, Carolyn is a hands-on leader who sets an excellent community example for volunteerism.