Tracey's turning point
Ten years ago, my definition of success was very different from today.
What I never saw for my future was the life of a single mother, struggling to raise two young children alone, living paycheque to paycheque. I was juggling full-time work with the guilt of not spending enough time with the two most important people in my life. Here is my story of how the YWCA helped me to rebuild my life and redefine my idea of success.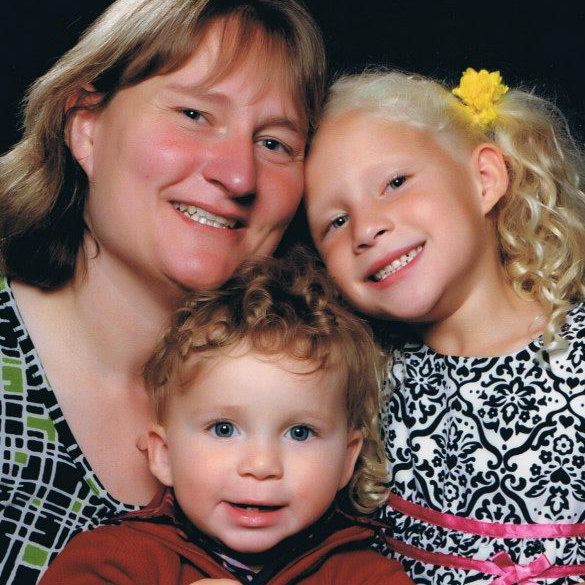 When my husband and I were married, I worked full-time while he stayed at home. Despite being well-educated with multiple degrees, he had high expectations when it came to work and ended up only working sporadically. When we had our first child, we planned for him to become a stay-at-home dad. But he found it very difficult to cope with a young, demanding baby and so we put our daughter in daycare. 
When our second child was born, my husband seemed to completely check out of parenthood. He had minimal involvement with us as a family. His behavior became erratic and, at times, explosive. Our relationship hit rock bottom. It took me years to recognize that I had been emotionally and financially abused by my husband. 
After 11 years of marriage, I made the decision to separate. My son was ten months old and my daughter was five. I was very naïve. I believed that my ex and I could be friendly and amicable, and that our kids would live with both of us half the time.  
It didn't go that way at all. The separation was messy and bitter. My husband dragged me through court, using it as another way of abusing me. We were in front of a judge at least twice a month. It was a year and a half of a horrible, horrible legal battle. At every turn, I felt like I was taking one step forward and three steps back.
I also didn't realize how much the separation would affect me financially. My husband and I had always relied only on my income. But I hadn't factored in the child care that I would have to pay and that my husband would not pay any child support or provide any financial help. And because the legal battle went on for so long, I spent a lot of money on unnecessary legal fees. 
I was exhausted, stressed, overwhelmed and on the brink of financial ruin. I felt guilty because my kids would be growing up without a dad. I was lonely and isolated.
At my lowest point, I did a search online for resources for single mothers. I hoped to find people to talk with so that I wasn't so alone. I found an ad for a YWCA Single Mothers' Support Group and immediately got on a wait list. I also found out about the resources available through the YWCA Legal Educator, Andrea Vollans.
I was amazed that the YWCA had so many people with so much knowledge. The resources that they provided were extremely helpful. Without Andrea, I would never have been able to make it through the court system. She still helps me with my legal issues today.
At the Single Mothers' Support Group, I met other women who were in the same situation and dealing with the same feelings. I was able to share my thoughts, fears, frustrations and hopes. We cried together, laughed together and bonded.
My children love going to the child-minding at the Support Group. My daughter now recognizes that the other kids don't have their dads living with them either. She can talk about this and does not seem too negatively affected by being raised without her father.
The YWCA has shown me that there is a way forward. They also helped me to recognize that I experienced emotional and financial abuse throughout my marriage. This marked a huge turning point for me. It relieved some of the guilt that I had been feeling, that I had failed as a wife, mother and woman.
Today, my life is very good. I have grown stronger, more confident and more independent. My ex-husband has been living in the United States for a year and a half and is still trying to fight me through the legal system. But now I have a lot more support and access to resources. If I have a problem, I know exactly where to go and who to call. I plan to continue to take positive steps forward and to make sure that my kids have stability and consistency in their lives.
I don't think I could have done this if it wasn't for the YWCA.  I hope that after reading my story you will understand how much your support can make a difference.  Please make a donation so that other women and families can access the supports, resources and knowledge to improve their lives.