Child Care in BC is stuck in the 20th century
Lisa Pasolli did not attend daycare as a child; Pasolli has never worked in a child care centre, and does not have children.
Yet, this academic historian wrote a thesis on the history of British Columbia's social policy as it relates to mothers and child care and more recently, has written a book titled "Working Mothers and the Child Care Dilemma: A History of British Columbia's Social Policy." As Pasolli explained at her recent book launch at Hycroft to a room of childcare advocates and supporters, the most frequent question she is asked is why? Why is she so passionate about affordable childcare for working mothers when she lacks personal experience?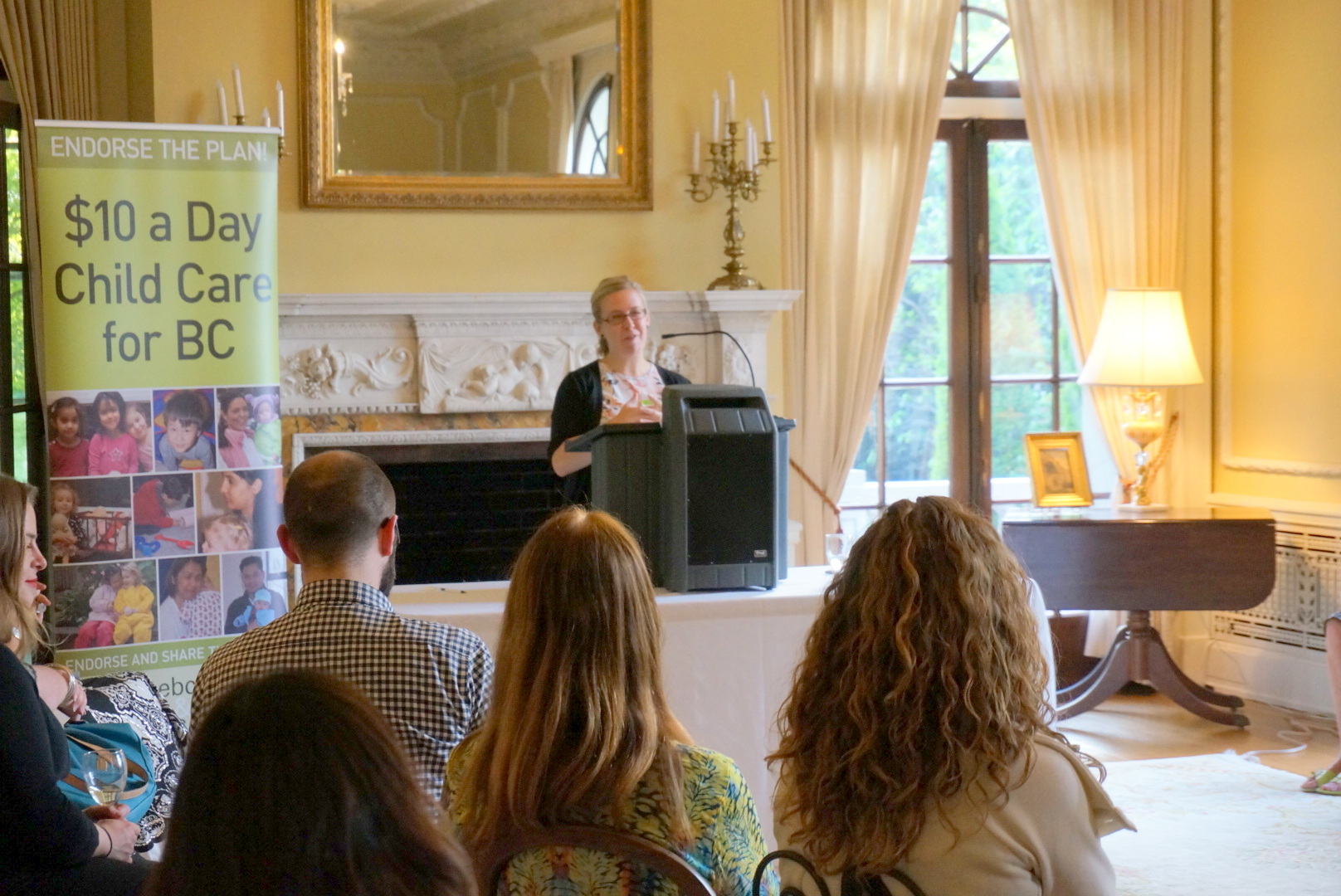 Pasolli answers and challenges with a question of her own, which has helped chart the path for her research, "why has BC failed to introduce a universal child care strategy, especially when a universal strategy could be a cornerstone of full and equal access to the workplace and to education?"
The demographics in BC have shifted dramatically but childcare policy has yet to adapt to the 21st Century where more than three quarters of mothers with children under the age of five are working.
"While working mothers might not be heaped with as much scorn as they were in the 1960s, their access to childcare is shaped and determined by outdated assumptions from those eras; this strikes at the heart of the ongoing childcare crisis in BC," said Pasolli.
This statement was met with a round of applause in the room; a room full of mothers, fathers, academics, community members, volunteers, and child care advocates who wholeheartedly support $10 a day child care.
We have all heard stories from parents who had to place their unborn children on child care waitlists due to the fact that licensed child care facilities only have space for 20% of children. Once their children are born and they are lucky enough to secure child care, they have to budget for the high fees accounting for the second highest family expense after housing.
Many of the single mothers we serve cannot afford to pay for child care in addition to putting a roof over their children's heads and food on the table. This keeps women on the outskirts of the labour force, allowing the cycle of poverty to continue and is one of the many reasons why we advocate for a universal early learning and child care system as part of the $10 a day plan.
The case for affordable child care has been made, remade, framed and reframed by passionate and tireless advocates for the last several decades; is now the time the public will push this issue to the social and political forefront? Families, expectant parents and future parents across the country can only hope so. 
Written by Jessica Gares, YWCA volunteer.