5 preschool-friendly outdoor activities for fall
As summer draws to a close, it can be challenging to find fun kid-friendly outdoor activities. But outside play can be a great way to help children master their motor and manipulative skills.
Here are five ideas to get kids outside, active, and learning more about the world around them.
Signs of fall nature walk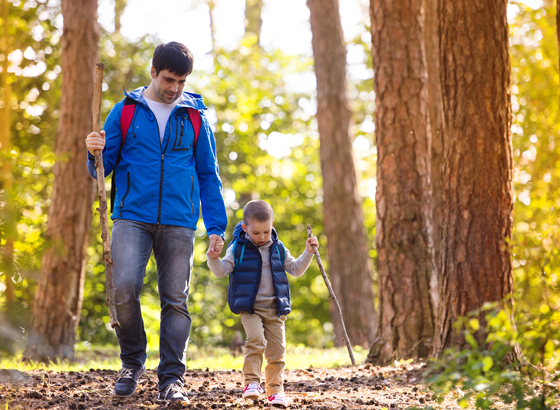 Celebrate autumn by taking children on a nature walk. Ask them to collect signs of autumn, such as crabapples, fallen acorns, pine cones and leaves.
Check out this list of family-friendly hikes in British Columbia parks.
Fall sensory bin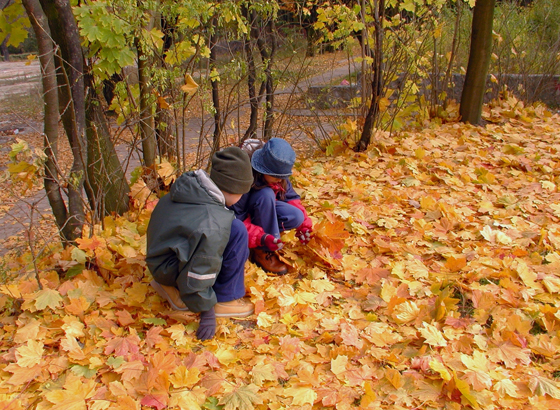 Start with a bin and a base of natural materials. Dried oats, pasta, rice or lentils work well and can be re-used. Add a layer of the base, followed by the fall items of your choice.  Use things that are easy to find outside. These could include chestnuts, flowers or the items you collected from your nature walk!
Encourage children to look at, touch, smell and listen to the items in the bin. You can also talk about what animals might collect these items and their possible uses.
Obstacle course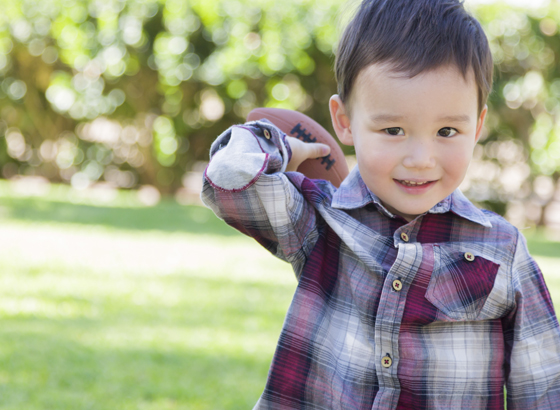 Put together an obstacle course with a set of challenges for the children. For example, they could jump onto a step, throw a ball into a bucket and kick a ball toward a fence. You might even attract some neighbours to turn the games into a relay race!
Listening walk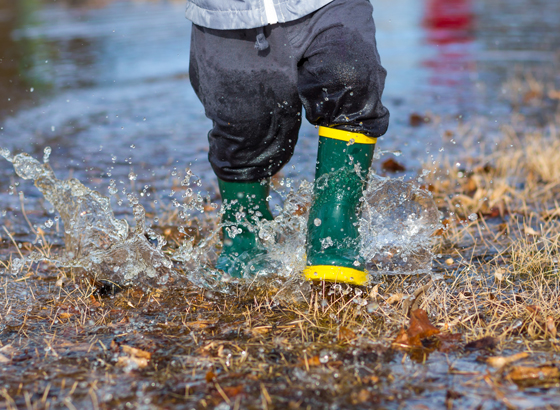 Help children to develop their sound discrimination by taking a listening walk. Along the way, point out sounds like your footsteps, birds singing and passing cars. Ask the child questions like which sounds they can identify, which are high or low and which are loud or soft. You can even record the sounds to try to identify them again at a later time.
Neighbourhood map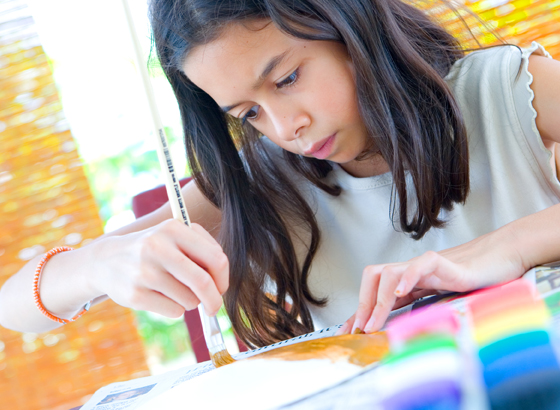 Take a walk together around the neighbourhood. Talk about the buildings closest to your home. You can also note important roads, buildings and parks nearby. Record the child's observations and descriptions.
When you get home, show them a map and mark where you went on your walk. Then you can make your own map of the neighbourhood.  You can use tape for roads, green paper for parks and brown paper for buildings. It's easiest if you start with your own home and then work towards buildings that are further away. Take a picture when the child finishes the map.
Now, take another walk outside. Ask the child how they would change and improve the neighbourhood. You can talk about what to add to the map and how to make the neighbourhood more fun. Write down their suggestions and encourage them to use their imagination.
When you get home, update the map with the child's ideas. Take a picture of the new map and compare the ways that it is different from the original.
What do you like doing outside during the fall? Share your favourite outdoor activities in the comments section below or join the conversation on Facebook! 
This post is part of a month-long series on early child development for the YWCA Power of Play campaign. Throughout September, we'll share resources, advice, tips and activities to help you ensure the kids in your life are school-ready. This week is all about physical health and well-being. Join the campaign - Sign up today!
Header photo by Philippe Put.