10 Things to do in Vancouver on a Rainy Day
Don't let your plans get derailed just because Raincouver acts up again. Grab an umbrella like a local and have fun exploring our beautiful city even when the weather isn't cooperating. Here are ten things you can do in Vancouver on a rainy day!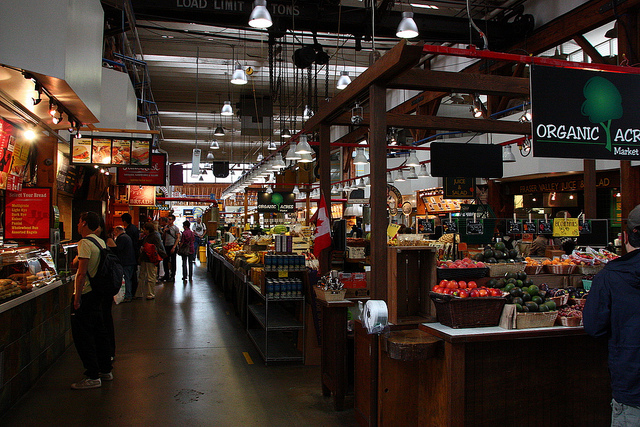 Granville Island Public Market in Vancouver. Photo by Márcio Cabral de Moura.
Every store in Granville Island Public Market is indoors and the artisan selection is incredible. Kids won't be bored on the island, either. There is an indoor Adventure Zone, complete with ball pits and tunnels to entertain your little ones.
For those who want a little guidance, Edible Canada offers daily, two-hour tours beginning at 9:00 am that cover the market from the inside out and hit on plenty of other island attractions.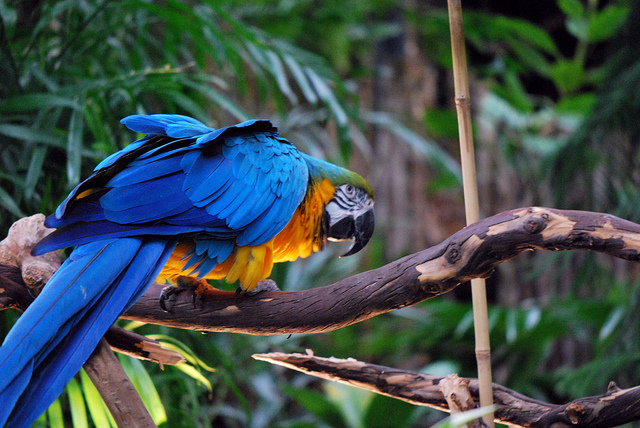 McCaw Parrot at the Vancouver Bloedel Floral Conservatory. Photo by Karen Neoh.
Atop the City of Vancouver's highest point, the Bloedel Conservatory is an tropical paradise located inside a geodesic dome in Queen Elizabeth Park. There are more than 200 free-flying exotic birds and 500 exotic plants and flowers within its temperature-controlled environment.
The main entrance to the Bloedel Conservatory is located off 33rd Avenue between Cambie and Main Streets.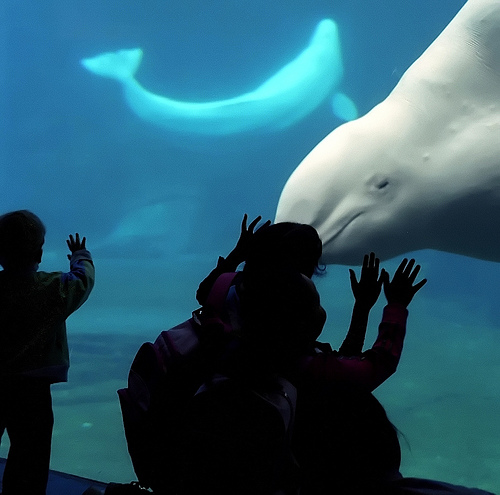 Beluga Whale at the Vancouver Aquarium. Photo by by David Ohmer. 
Spend a couple hours at the Vancouver Aquarium and discover marine life from around the world. Admission includes shows such as the Beluga Show, Killer Whale Research and Spotlight on Penguins, which are sure to educate and entertain. The Vancouver Aquarium is the largest aquarium in Canada and one of the five largest in North America. While you're in Stanley Park, visit the totem-pole display at Brockton Point. It's close to the aquarium and definitely worth a visit.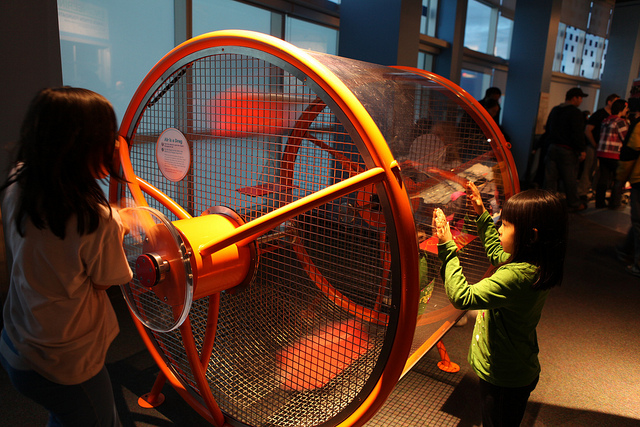 Science World in Vancouver. Photo by GoToVan.
Science World is a fun place for toddlers and kids, not to mention their parents and caregivers. It is the perfect playground for rainy days. With hundreds of interactive displays, there is something for everyone, including a gallery designed for children ages 1–6.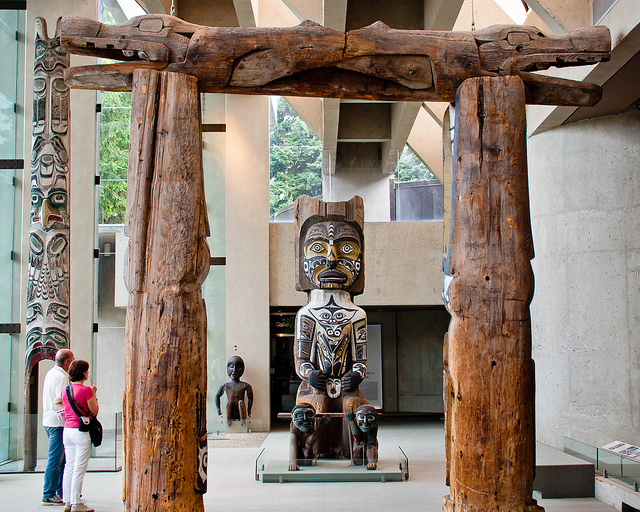 House frames from First Nation buildings on display in the Great Hall of the Museum of Anthropology at the University of British Columbia in Vancouver. Photo by Peter Lee.
The Museum of Anthropology (MOA) includes a number of large sculptures, totem poles and cultural artifacts.
Although MOA's focus is on the First Nations of the Northwest Coast, its collection boasts 38,000 ethnological objects from all continents. Most of these can be found in the Multiversity Galleries, where objects that would normally be stored behind the scenes are made accessible to the public. The Museum is located at 6393 NW Marine Dr, on the campus of the University of British Columbia.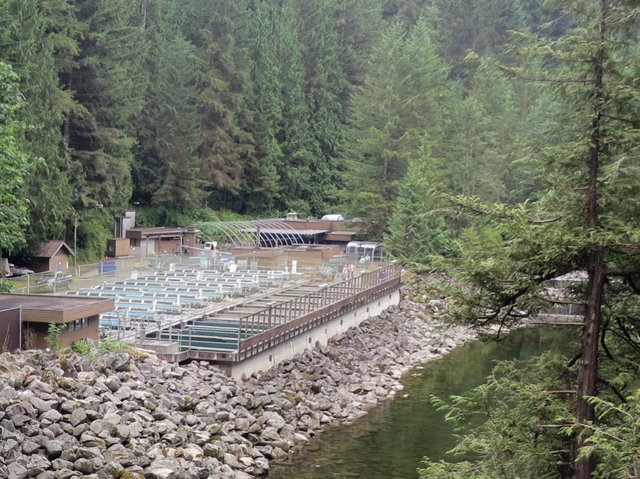 Capilano Salmon Hatchery in Vancouver. Photo by Ruth Hartnup.
With over 400,000 visitors annually, the Capilano Hatchery is a popular spot for tourists and locals alike. A rainy day also brings up the water levels in our river systems – perfect for visiting a salmon hatchery. Good news for your budget is that admission to this popular attraction is free. Bring a camera, hiking shoes and a light snack. You easily can spend a couple of hours here. The Capliano Salmon Hatchery is located on the Capilano River in Capilano River Regional Park.
Best times to view salmon:
Chinook adults (October – November)
Coho adults (June – November)
Steelhead adults (March – April)
Coho juveniles (All Year)
Chinook juveniles (March – May)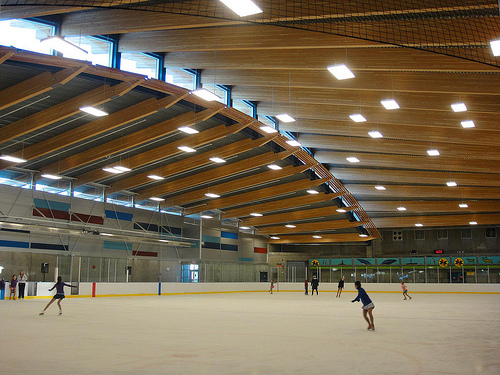 Olympics ice Rink. Photo by Jack.
Lace up your skates at one of Vancouver's eight public indoor ice rinks. Enjoy drop-in skating, hockey, and stick and puck sessions with family and friends. Vancouver has three public indoor ice rinks open year-round, and five additional indoor ice rinks open September to March.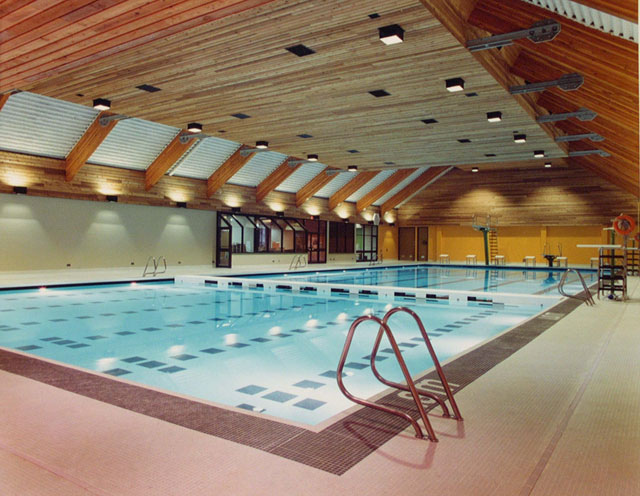 Interior of the West Vancouver Aquatic Centre. Photo by West Vancouver Archives.
Dive into one of the city's nine indoor pools. Get a full body workout by doing laps in the swimming lanes or by taking an Aquafit class. You can also relax after a busy day in the hot tub, steam room or sauna. Take advantage of facilities with spray features, slides, lazy rivers, inflatables and convenient family change rooms.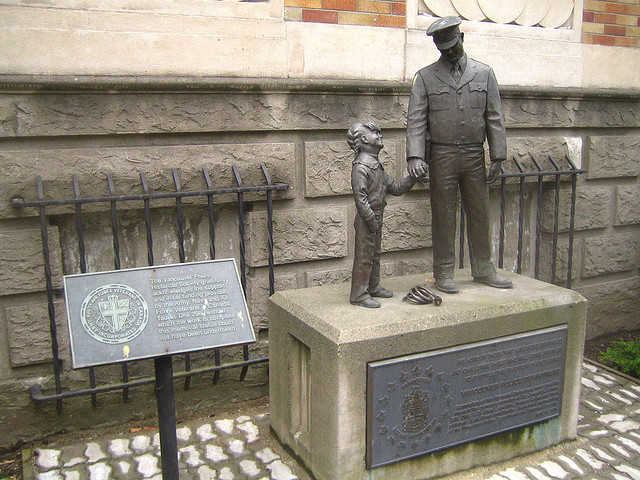 Statue in the Vancouver Police Museum. Photo by Rick.
The Vancouver Police Museum is North America's oldest police museum. The museum boasts several exhibits, including sections about women who have served for the Vancouver Police, the mounted police, the ERT special squad, confiscated weapons, counterfeit money and much more. One of the highlights in this attraction is the autopsy room and morgue, which were actually used by the Vancouver Police until 1980. An app is available for download for an informative audio tour.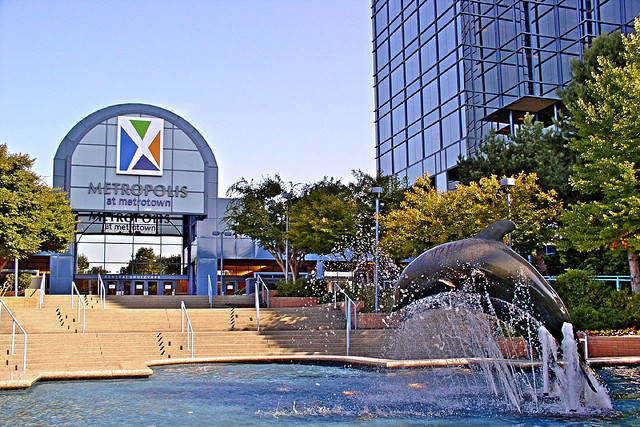 Metropolis at Metrotown. Photo by Jon the Happy Web Creative.
Sometimes the most therapeutic thing to do on a rainy day is to go shopping! Being B.C.'s largest shopping centre, Metropolis at Metrotown is your ultimate shopping desintation. This mega shopping facility features nearly 400 stores and service and hosts a range of local, international and premium brands. Complete with a movie theatre and many restaurants, Metrotown's attractions can fill a whole day.
---
This content was provided by YWCA Hotel Vancouver. 
The YWCA Hotel Vancouver is a mission-related social enterprise. All proceeds from your stay help women and their families access the vital resources they need to live free from poverty and violence.
Cover photo by Roland Tanglao.