GivingTuesday: We celebrate you!
December 1 is GivingTuesday, a day to celebrate and encourage giving back. We can't think of a better way to mark this day than to celebrate the generosity of our supporters.
Because of our supporters, volunteers and champions, single mothers, children and families in need can access:
Safe, affordable housing
Healthy meals
Quality early learning and child care
Family support programs
Employment services
Mentorship
And so much more!
There are so many inspiring people in our community who are committed to helping others. This year, we are sharing some of the ways that our supporters are giving back through the Simplify the Season campaign.

It's our family's fourth year celebrating the holidays by giving to those who need. Each year we choose to participate in the YWCA Presents of Peace program to sponsor a single mom and her children instead of buying gifts for each other. Providing nutritious food and gifts for a family in need is what fills our hearts with joy and simplifies the season.

Tamara is a YWCA volunteer, Inner Circle member and former YWCA staff member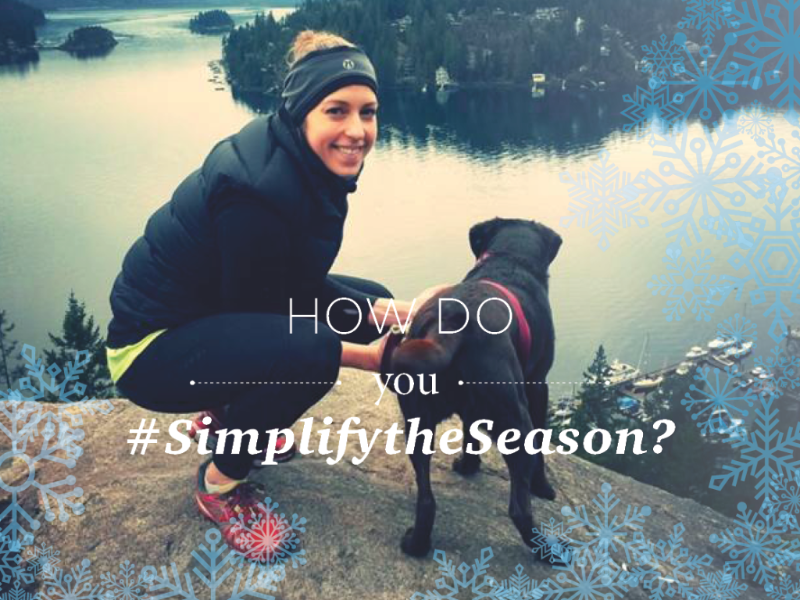 I'm skipping the pumpkin spice lattes, and instead using the YWCA's holiday wish list to buy a week of healthy lunches for a mother on the Downtown Eastside.

Jessica is a YWCA volunteer and monthly donor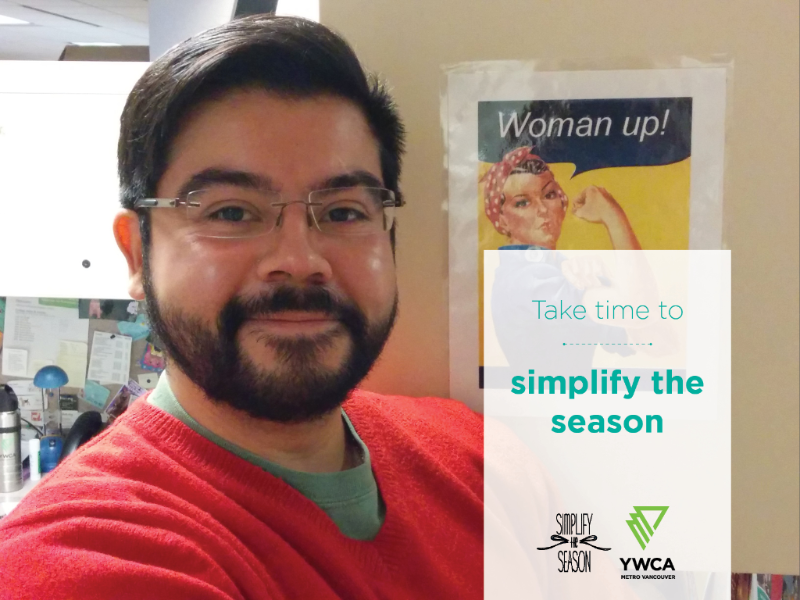 This year, Sam decided to Simplify the Season by sponsoring a family in need instead of buying presents for others.

Sam is the Volunteer and Community Engagement Coordinator for YWCA Youth Education Programs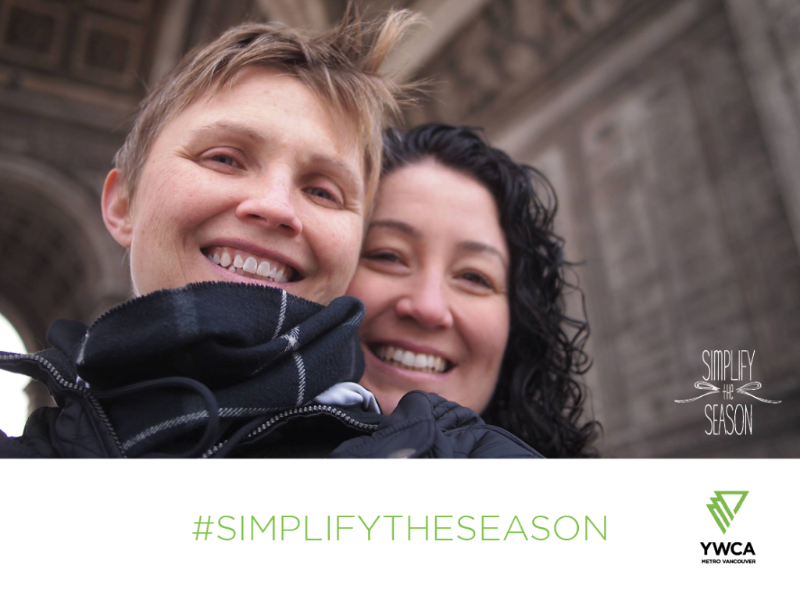 This year, I decided to Simplify the Season by purchasing emergency food vouchers and healthy meals for families in need, and comforters for the single moms who will be moving into the new YWCA Fire Hall housing community. I decided to do this rather than buying gifts for my family in Australia, and paying vast sums in postage!

Louise is the YWCA Rooftop Garden Coordinator and works in Member Services for YWCA Health + Fitness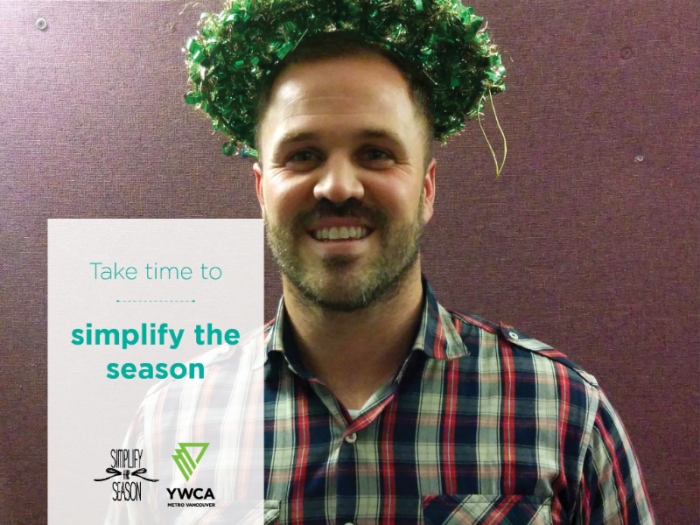 I will simplify by not forgetting to give back and will purchase items for those in need within my community.

DJ is a new YWCA supporter 
Sharing Stories of Simplifying the Season
Don't forget to share how you are going to Simplify the Season! Email Julia a picture of you and a sentence or two about how you are simplifying the season. All participants who enter by December 17th will be entered into a draw to win a one month pass to YWCA Health + Fitness.
For more information about Simplify the Season, please contact Julia Nyberg at jnyberg@ywcavan.org or 604 895 5850.