Pink Shirt Day event: Cyberbullying and how we can help stop it
We live in a world more connected than ever, with internet access wherever we go. Social networking sites like Snapchat, Instagram, and Ask.fm provide new ways to communicate, creating a sense of community for people who might not otherwise have spaces to express themselves and connect.
Unfortunately, online spaces have also set the foundation for cyberbullying: a form of online harassment and violence that happens through cell phones, social media and the Internet. Offenders report morally disengaging from their actions because they don't physically see the victim's pain or hurt. 
So how do we stop it? In honour of Pink Shirt Day, a national day of bullying prevention, YWCA Metro Vancouver and Hootsuite are hosting #PinkShirtDayVan: An interactive panel discussion with a group of experts and youth advisory members who will speak to the root causes and themes surrounding cyberbullying and discuss support and solutions for parents, teachers, and youth. 
Meet our Speakers
Dr. Shelley Hymel, UBC
Professor, Faculty of Education, Social and Emotional Learning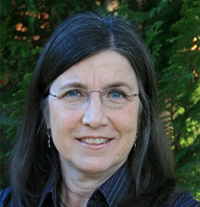 Shelley is part of the Faculty of Education at UBC and is a member of the executive team of PREVNet, Canada's national organization for addressing school bullying. She also serves on the Board of Directors for the BC Crisis Centre in Vancouver. She is co-founder of the Bullying Research Network (BRNET), linking over 150 researchers globally, and has co-edited a series of peer-reviewed special issues on school bullying for the online magazine, www.education.com. Her research on social-emotional development, peer relations and school violence is recognized both nationally and internationally.
 
Hamza Ahmad, How to Be a Bully
Founder and CEO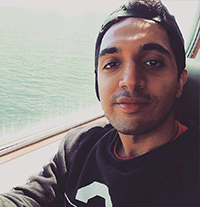 Hamza is an activist. His organization HOW TO BE A BULLY creates non-judgmental spaces for youth to explore and change their destructive behaviours towards others. As a former bully, Hamza uses his experience to shed a light on the bully's perspective and inspires others to redirect negative energy in constructive ways. His organization's fresh approach, which aims to disrupt the anti-bullying space, was recognized during Free the Children's WE Day at Rogers Arena in 2015.
 
Bianca Bujan, Bee Communications
Content Writer and Marketer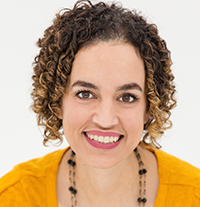 Bianca Bujan is an award-winning marketing professional and published writer. Her business, Bee Communications, creates buzz for small businesses and nonprofit organizations through content creation, content marketing, social media strategy and brand development. She also writes a weekly parenting column for 24 Hours newspaper, and is a regular contributor for Huffington Post Canada and BC Living. As a mom of three with a love for writing, Bianca blogs frequently on her creative outlet, Bits of Bee, covering topics on parenting and how to support kids and youth.
 
Peggy Chen, YWCA Metro Vancouver
Youth Engagement Coordinator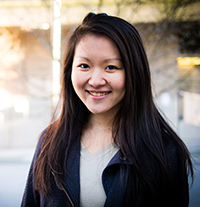 Peggy leads the YWCA Metro Vancouver's Youth Advisory Committee, a guiding body of high school and university students who use media literacy to educate their peers on gender inequality and overcoming violence against women and youth. She has also worked locally and internationally with students on projects which aim to eliminate cultural barriers and stereotypes. By working with youth, Peggy brings a wealth of knowledge on the types of bullying and violence that affect them from day to day, offline and online.
 
Maria Montgomery, Representative for Children and Youth
Investigator
As an Investigator with the Representative for Children and Youth (RCY) for the past four years, Maria draws upon her background in social work and law to review and investigate injuries and deaths of vulnerable children. As a writer and researcher for the RCY Report Cyberbullying: Empowering children and youth to be safe online and responsible digital citizens, Maria is curious about how efforts to combat bullying and cyberbullying may interfere or support the rights of children and youth. 
 
Travis Price, Pink Shirt Day
Co-Founder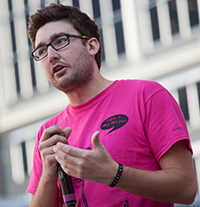 Growing up, Travis was bullied relentlessly by his peers. Due to a lack of education and resources, he had to find his own ways to deal with the problem. In 2007, Travis' grade 12 year, he and a friend decided to take a stand against bullying and created the movement now known as Pink Shirt Day, which is celebrated in more than 27 countries by millions of people every year. Travis continues to travel the world, sharing his story of being bullied along with partnering with the Canadian Red Cross and their Respect Education program.
Chantelle Krish, YWCA Metro Vancouver (moderator)
Associate Director, Advocacy and Communications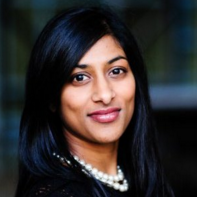 With a passion for social justice and communications, Chantelle understands the important connection between public awareness and social change. Her experience in communications and advocacy has enabled her to successfully connect with multiple stakeholders and raise awareness on issues affecting some of the most vulnerable populations across Canada. In addition to being a media spokesperson for the YWCA Metro Vancouver on issues affecting women and families, she oversees the YWCA Strong Girls, Strong World program, a National initiative empowering youth to become advocates for social change. 
 
---
This free event is open to youth, parents, educators, and all supporters of bullying-prevention. RSVP now and spread the word on social media using hashtag #PinkShirtDayVan. A big thank you to our sponsors The Butler Did It Catering, Earnest Ice Cream, and RISE Kombucha for providing refreshments at this event. 
Cyberbullying: How Can We Stop It?
#PinkShirtDayVan
Wednesday, February 24th 
5:45 - 8:00PM
Hootsuite Media Inc.
5 East 8th Avenue 
 
For more information, contact: community.events@hootsuite.com or 604 895 5767