Introducing the 2016 YWCA Women of Distinction Awards Nominees - Community Champion
Recognized nationally, the YWCA Women of Distinction Awards honours individuals and organizations whose outstanding activities and achievements contribute to the well-being and future of our community.
Congratulations to the 2016 nominees in the category of Community Champion
JAIME ADAMS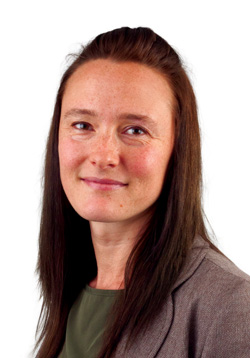 Recognizing that a group of women with multiple barriers such as Fetal Alcohol Spectrum Disorder, addictions, involvement in the survival sex trade, abuse and racial oppression, were unable to access existing services in the Downtown Eastside, Jaime took the initiative to create Forest and the Femme, a grass-roots, non-profit society that welcomes all women, no matter how challenging their behaviour or histories. Forest and the Femme uses nature's power to heal and connect as a means of evoking positive change for the community. Forest and the Femme also provides free education to the community in the form of workshops and individual consultations. Jaime's volunteer commitments of time, expertise and passion have been recognized by many in the community, most notably - the City of Vancouver's Award of Excellence.
FARIDA ALI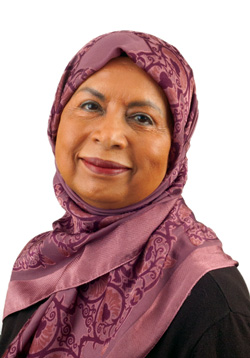 A former psychiatric nurse, Farida has worked tirelessly both within her community and beyond, to de-stigmatize issues of mental health. Farida has spearheaded two fundraising event to spotlight mental health in the Muslim Community over the past two years. These events raised more than $40,000 towards the new Joseph and Rosalie Segal Family Health Centre at Vancouver General Hospital. Farida has served with the BC Muslim Association for more than 20 years. She organizes conferences on domestic violence, child abuse in the Muslim community and positive parenting. She is a liaison for the Provincial Office of Domestic Violence/Child Abuse and is engaged with organizations such as Mosaic, where she sits on a steering committee that addresses issues around gender equality and forced marriages.
WENDELL HARLOW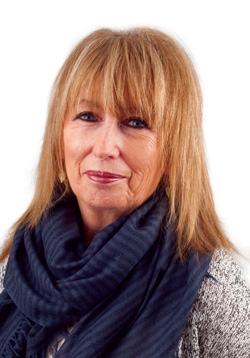 Wendell is the pioneer behind EA Canada Outreach, a program that started in 2001 with a focus on inspiring and educating youth in the community. Through her tireless passion and care, Wendell has built a unique culture within EA, where being the world's leading video game company means giving back to the community. For 17 years, Wendell, with the support of EA's leadership team and volunteers, has built unique programs that support STEM education, such as inspiring girls to code. Wendell has won numerous awards and accolades for her work in the community. Her focus on compassion, inclusion, education and community outreach is the forefront of what EA Outreach stands for, and she is respected for all her work by her peers and her community.
WENDY LISOGAR-COCCHIA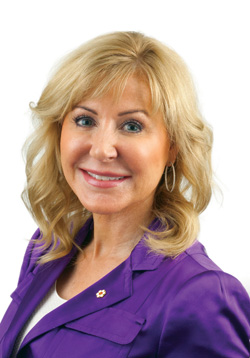 The first of its kind in North America, Wendy founded the Pacific Autism Family Centre Foundation in 2007 after experiencing, first-hand, the lack of resources and information available to families affected by Autism. A true role model, Wendy was the Vancouver Police Foundation's first female trustee and was the fifth and youngest female Vancouver Board of Trade Chair in its 128 year history. She founded the Women's Media Golf Classic in 1989 after being rejected from a charity golf tournament on account of her gender. The tournament has raised more than $3 million dollars for Metro Vancouver's children's and women's charities. Wendy has been recognized with numerous prestigious awards including the Order of British Columbia, an honorary Doctor of Laws from the Justice Institute and has thrice been included as one of Canada's Top 100 Most Powerful Women.
BARB MCMAHON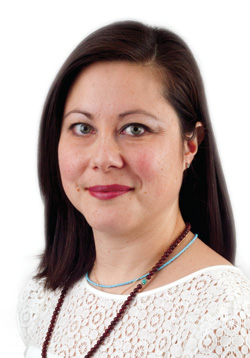 Barb has been the driving force behind the establishment of the first edible schoolyard garden and labyrinth at Forest Grove Elementary School in North Burnaby, which has enriched the lives of hundreds of school children and their families. Through her non-profit organization, Sprouting Chefs, her programs offer a way for Burnaby schools to educate children on nutrition, the importance of nature, the social-emotional connection to gardening and the cycle of food. Barb recognizes that food insecurity is an issue in Burnaby and created several other learning gardens that feed low-income families, while providing meaningful volunteer opportunities for newcomers to Canada and women from a local addiction recovery house.
ROSALIN MILES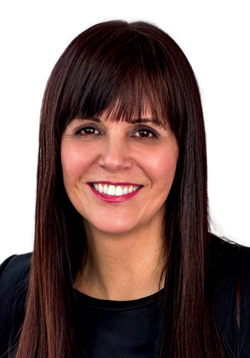 Rosalin is Nlha7kápmx, a member and Band Administrator of the Lytton First Nation. She is the Founder and Executive Director of the Aboriginal Physical Activity and Cultural Circle, an organization dedicated to health and wellness for Aboriginal people through sports, recreation, fitness and traditional activities. She is also the Founder of Maaj Consulting Group, a multi-disciplinary consulting firm that specializes in offering a holistic, value-added approach using knowledge to build relationships and empower communities. Rosalin has volunteered on many boards including the Aboriginal Mother Centre Society, Vancouver Native Health Society, ParticpACTION Advisory Committee and Vancouver Police Department Diversity Advisory Committee. She has touched many through her leadership and commitment to the betterment of all the communities she serves.
MARCIA NOZICK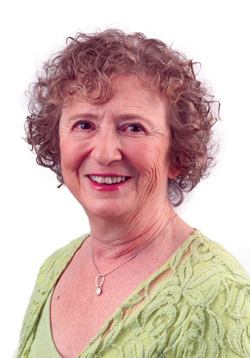 Driven by a passion for building sustainable communities, Marcia founded the Eastside Movement for Business and Economic Renewal Society (EMBERS) as a way to help people transform their lives through the power of work. EMBERS Staffing Solutions is Canada's only award winning non-profit social enterprise staffing agency that is tailor-made for people living in the Downtown Eastside. Marcia has turned an innovative idea into a multi-million dollar social enterprise. EMBERS has given thousands of people access to employment opportunities and supported hundreds of entrepreneurs in becoming self-employed. A researcher, published author and leader in her field, Marcia has been recognized locally and nationally for her dedication to serving her community through EMBERS and her other volunteer efforts.
SOPHIA SUDERMAN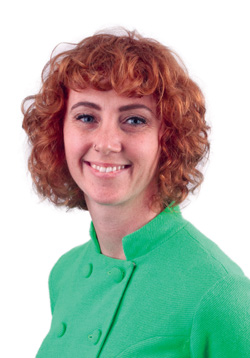 Sophia has spearheaded many creative and visionary enterprises that have revolutionized what community connectedness truly means. She founded a unique affordable housing initiative called Atangard Community Project, which has contributed to the economic and social rejuvenation of Abbotsford's downtown sector and community. In 2009 Sophia took on the management of Jam in Jubilee, a concert series and artisan market that occurs throughout the summer in Abbotsford's downtown core. In less than 5 years, she raised attendance levels by more than 650% and cultivated a family-friendly atmosphere in an area that was once considered dangerous and inhospitable. Amongst other environmental initiatives, Sophia organized the first and only car-share program in the City of Abbotsford and improved a music mentorship program at an alternative high school, to address the needs of at-risk youth in the community.
CAROL TODD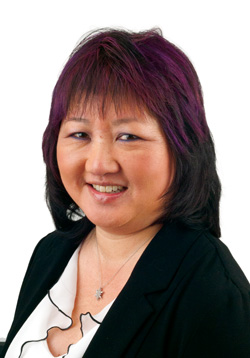 Carol channelled her grief and professional skills as an educator to become a voice of change. In honour of her daughter, Carol founded the Amanda Todd Legacy Society, which is focused on building awareness and improving the well-being of individuals with respect to bullying, cyber abuse, internet safety and mental wellness. Through her work with the society, Carol has become a highly visible and much sought-after public speaker and advocate. She has educated thousands, influenced policy and awarded grants to numerous community-based organizations. She is an advocate for Kids Help Phone, an Ambassador for the Canadian Centre for Child Protection and has received numerous awards for her efforts including the Me to We Award for Social Action, the Roz Prober Award and the TELUS WISE Outstanding Canadian Award for Cyber Safety.
ERIN TRELOAR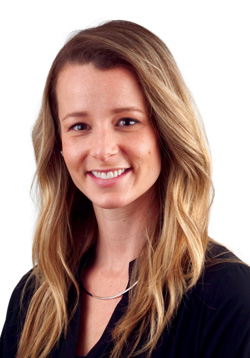 At only 30 years of age, Erin is the Founder and CEO of RAW Beauty Talks, a registered non-profit society promoting the mental and physical health of girls and young women by increasing their self-confidence and cultivating positive body image, through education in schools, public events and media. Erin has volunteered more than 2,280 hours to help girls everywhere find confidence with their unique beauty. She regularly speaks to community organizations and groups in the Lower Mainland about her personal journey battling anorexia, is an on-going mentor to girls in the in-patient program at the BC Children's Hospital Eating Disorder Program and has developed a successful online movement that resonates with thousands of women in the community.
PEGGY WOODRUFF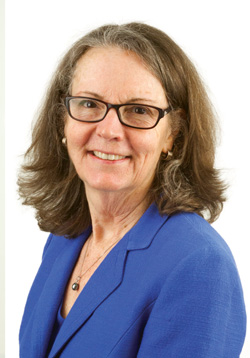 For more than fifteen years, Peggy has dedicated herself to improving the lives of people living in the economically deprived and culturally diverse community of South East Burnaby. She was instrumental in founding the Burnaby Association for South East Side (BASES) to assist at-risk children and families. BASES Thrift Store has been selected in the top five Burnaby Board of Trade Non-Profit of the Year Award in 2015 and has provided work experience for more than 150 volunteers. Peggy also initiated the Great Book Giveaway, a program that provides books to at-risk and ESL children over the summer break. She has devoted herself to community service through participation in local governance, as President of the Burnaby Edmonds Lions Club and serving on numerous councils.
CHERYL YOUNG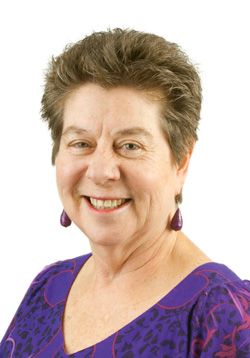 In 2006, Cheryl founded the Fibromyalgia Well Spring Foundation, the first Canadian charity specifically designed to help individuals suffering from Fibromyalgia. In 2009, the office and drop in centre moved from Cheryl's kitchen table to the Foundation's Thrift Shop in the City of Langley. Cheryl moderates four local support groups and manages the very active Facebook pages and groups, which educate the community on this invisible disease. As part of the "Just One More Step" awareness walk, Cheryl will be walking from Langley to Banff in May 2016. For her countless volunteer hours and commitment Cheryl has been awarded the Arthritis Society Mary Pack Award and was a finalist in the Township of Langley Volunteer of the Year Flowerdew award.