Introducing the 2016 YWCA Women of Distinction Awards Nominees - Entrepreneurship & Innovation
Recognized nationally, the YWCA Women of Distinction Awards honours individuals and organizations whose outstanding activities and achievements contribute to the well-being and future of our community.
Congratulations to the 2016 nominees in the category of Entrepreneurship & Innovation
APRIL MAY BELLIA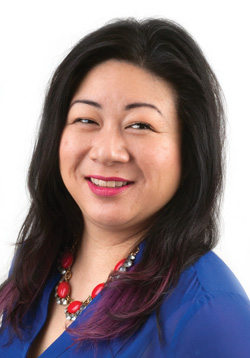 From humble beginnings fraught with negative feedback about the feminine name and packaging, Granola Girl was born. April stormed ahead to launch a product created to celebrate, empower, inspire and support women to live a life of passion and purpose. Today, Granola Girl is available in more than 250 retail stores across Western Canada. April embraces her brand's mission through KarmaConnect, a successful networking platform that brings together individuals and entrepreneurs to provide resources and opportunities to further grow personally and professionally. April is actively making a difference by coaching, mentoring and speaking to young female students of all ages, from elementary schools to universities. She is also a busy mother of three who volunteers through the YMCA's Youth Mean Business, Young Women in Business (YWiB) and the Canucks Autism Network.
REBECCA BOLLWITT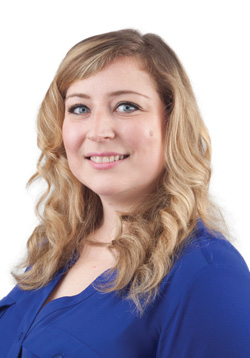 One of Vancouver's first bloggers, Rebecca forged a path for professional bloggers in BC before such a career path existed. She also paved the way for social media for social good and has been involved with many community organizations through partnerships and sponsorships. In 2008, through her 24-hour "Blogathon" campaign, she set a one-day online donation record for Union Gospel Mission, thanks to donations from her blog readers. Rebecca encourages young women to be involved with technology and has sponsored a code camp for girls, Be Like Ada Coding Bootcamp, sponsored the 2015 Education and Career Fairs and was a sponsor of the Big Sisters Study Buddy Volunteer Recruitment program in 2015. She is also an author, sought-after speaker and has won several awards including "Best Blog: Canada West".
LYNDA BROWN-GANZERT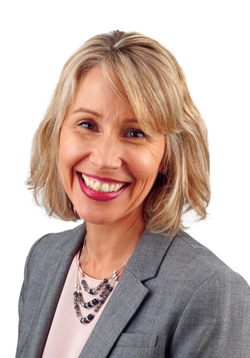 Founder and CEO of Curatio, the world's first social health prescription, Lynda Brown-Ganzert is a dynamic digital media entrepreneur recognized for her strategic vision and innovation. An early industry pioneer, Lynda has played a crucial role in growing the digital media sector across Canada, previously serving as Vice-President at Nordicity before founding Curatio. Lynda was instrumental in establishing the Master of Digital Media program at Vancouver's Centre for Digital Media. She has also served as President of the Canadian Interactive Alliance and as Chair of Wired Woman Society. Lynda is the recipient of numerous awards, including Business in Vancouver's Top 40 Under 40, and was recognized as Chair Emerita at Simon Fraser University, where she graduated with a Master's degree in Education.
TRACI COSTA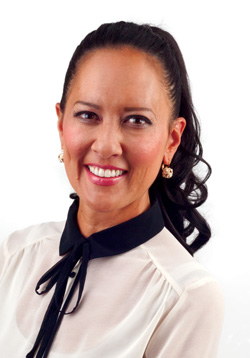 As Founder and CEO of Peekaboo Beans, Traci Costa leads an award-winning playwear company that breaks down barriers for working mothers. Traci's concept for functional, fashionable and lasting playwear originated in her basement 10 years ago and has become a multi-million dollar publicly traded company, employing more than 800 women across Canada. A passionate advocate for the benefits of unstructured play in a world of overscheduling and technological distractions, Traci revolutionized the direct sales model by selling Peekaboo Beans products through "independent play stylists" across Canada. Traci's family-friendly brand empowers women to manage their own businesses without sacrificing their family lives. Traci was recognized as a Top 40 Under 40 by Business in Vancouver and is a strong advocate for creating a culture that supports working families and mothers.
LOTTE DAVIS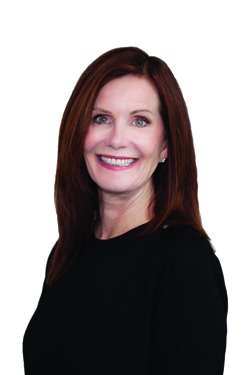 With strategic vision and determination, entrepreneur and philanthropist Lotte Davis has consistently taken risks to break new ground in business. In 1989, Lotte and her husband John, launched AG Hair on a $5,000 budget and with no related experience. While John managed manufacturing, Lotte's marketing acumen and graphic design skills created the brand. Now CEO, Lotte's keen eye for innovation has successfully built AG into a $25 million business, distributing its 65 products to more than 14,000 salons internationally. In 2008, Lotte established the Women Leading Change (WLC) Foundation, through which she raised $2 million to build five schools for girls across Africa. In 2012, Lotte founded One Girl Can, a non-governmental organization that provides secondary school and university scholarships to the students attending WLC's schools.
SARA HODSON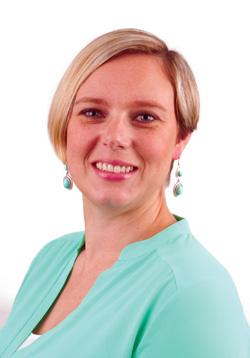 Sara Hodson, Founder and President of Live Well Exercise Clinics, is a forward-thinking entrepreneur who is committed to maximizing her clients' well-being, regardless of their health issues. Sara's revolutionary approach to "medical fitness" bridges the gap between clinical patient care and traditional fitness. As Canada's first chronic disease-focused fitness clinic, Live Well's medically designed programs help prevent and manage diseases such as obesity, diabetes and heart disease. Sara's philosophy has convinced physicians across Metro Vancouver to refer more than 2,000 patients to Live Well clinics since 2011. A leader in exercise as medicine, Sara sits on the University of British Columbia's Alumni Advisory Council, volunteers with hospitals and community health projects and mentors exercise physiology students. Sara was recognized as one of PROFIT magazine's 2015 'Rising Stars'.
COLLEEN LEGZDINS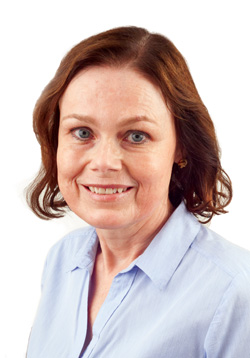 A versatile and resourceful engineering leader, Colleen founded Axine Water Technologies with a vision to create a revolutionary new solution for treating toxic organic pollutants in industrial wastewater at low cost, without requiring chemicals and without producing waste. In doing so, she directly targeted a multi-billion dollar global problem across a wide range of industries that had not been addressed by incumbent solutions or technologies. Dedicated to giving back to her profession and community, Colleen volunteers with the BC Chapter of American Society for Metals (ASM International), and inspires the next generation of engineers through her volunteer work with Destination Imagination. In 2015, Colleen was named one of Canada's Top Energy Innovators. Her drive, ingenuity and ability to develop an innovative technology that addresses a market need, sets her apart from her peers.
ANDI MORTENSON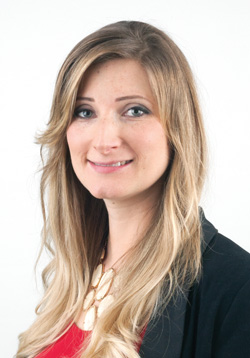 Andi has taken her passion for art and sports to achieve success as an entrepreneur in the highly competitive, male-dominated sports market. Her contribution to the visual cultural landscape of BC is significant in its consistently high quality and in its volume, from the Vancouver TheatreSports League to the Vancouver Canucks, to the 2015 Canada Winter Games. She continues to prove that the female perspective is essential for a brand to connect with audience across the entire sports market spectrum. Andi is committed to building sports culture by more than just innovative design; she is also heavily engaged with the Vancouver sports community as a volunteer board member for KidSport Vancouver, which encourages youth involvement in healthy, active living.
CHRISTINE PILKINGTON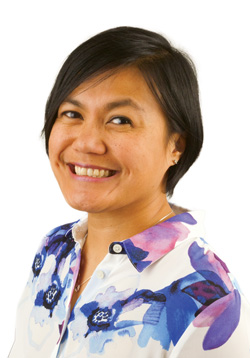 Founder and CEO of Crisp Media and the woman behind VancouverMom.ca, Toronto Mom Now and JellyBeen, Christine Pilkington is dedicated to helping Canadian mothers make meaningful impact. Christine's vibrant online communities connect moms and mom-entrepreneurs, equipping them with the resources and support they need to be successful. Christine's flagship event, Leading Moms, is an annual speaking conference where women leaders share their inspirational stories of motherhood and success. Committed to mentoring the next generation of mom-entrepreneurs, Christine founded Entrepreneur Mom Now. She volunteers with Futurpreneur, the Forum for Women Entrepreneurs and served as Executive Director of the now defunct Digital Eve, a women's organization that fostered technology, creativity and community. Christine received the 2014 Women of Worth Award in entrepreneurship.
MARYAM SADEGHI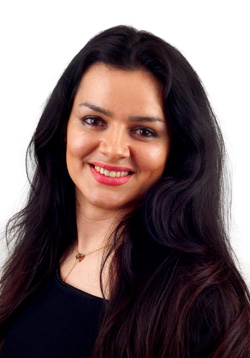 Computer scientist, award-winning app developer and Co-Founder and CEO of MetaOptima Technology Inc., Maryam Sadeghi dedicated the research findings from her PhD in Computer Science to educate the public on the importance of screening for early skin cancer detection. As one of Simon Fraser University's top graduate students in her field, Maryam recognized the value that technology and telemedicine could bring to the dermatology field and established her own company, MetaOptima. She also developed MoleScope, a smartphone attachment for skin imaging. Molescope launched at the World Conference of Dermatology in June 2015, along with its accompanying app, enabling specialists to make more accurate diagnoses while empowering patients to monitor their own skin and take control of their health.