Introducing the 2016 YWCA Women of Distinction Awards Nominees - Environmental Sustainability
Recognized nationally, the YWCA Women of Distinction Awards honours individuals and organizations whose outstanding activities and achievements contribute to the well-being and future of our community.
Congratulations to the 2016 nominees in the category of Environmental Sustainability 
GWEN BARLEE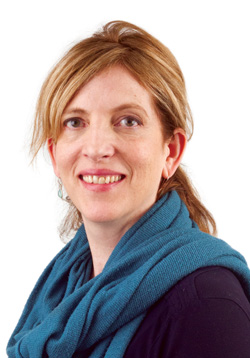 Gwen Barlee is one of BC's most experienced and respected environmental advocates. As National Policy Director of the Wilderness Committee, Gwen works to protect BC's most precious natural resources, democratize information and mobilize thousands of people to stand up for environmental protection. A passionate advocate for freedom of information, Gwen is committed to enhancing government accountability and promoting citizen engagement. Whether she is working with union leaders and park rangers to protect BC's parks, hunters, fishers and NHL players to safeguard wild rivers or concerned communities to protect local ecosystems, Gwen creates unique alliances and facilitates a common vision to address some of BC's most pressing environmental issues.
ANDREA GOERTZ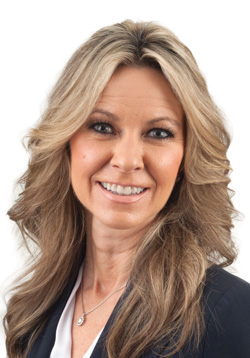 Andrea Goertz is TELUS' first Chief Sustainability Officer. She drives the company's sustainability strategy and is committed to creating intelligent and environmentally sustainable workspaces for all TELUS employees. In 2014 alone, TELUS' Work Styles program eliminated more than 22 million kilometres and 1.3 million hours of commuting by TELUS team members. Andrea's vision has contributed to making TELUS one of the largest holders of LEED platinum spaces in North America. She is a sought-after community spokesperson, while her commitment to inclusivity has led to TELUS' Diversity and Inclusiveness Council, Women's Network, LGBTQA resource group and Aboriginal team member network. Under Andrea's vision and leadership, TELUS has emerged as a world leader in corporate social responsibility and sustainability.
CHEEYING HO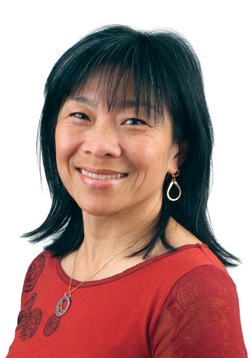 Cheeying Ho has dedicated her career to connecting diverse stakeholders to plan communities that are more livable, sustainable, connected and diverse. As Founding Executive Director of the Whistler Centre for Sustainability, she works with communities and businesses to plan and implement sustainable projects and practices. An urban environmental pioneer, Cheeying developed an innovative program with a "quick start" methodology to support small communities to engage their citizens in creating sustainability plans. Under her leadership, Bike to Work Week was created and smart growth development practices were adopted throughout BC. Cheeying has served on the Prime Minister's External Advisory Committee on Cities and Communities and was a member of the City of Vancouver's Greenest City Action Team. Cheeying also works with local governments across Canada on sustainability planning and policy development.
PIXIE HOBBY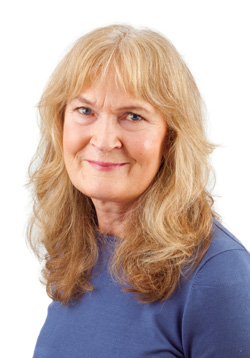 An environmental lawyer and long-time community volunteer, Pixie Hobby's vision is to see women leading the way in sustainable community development by promoting environmental protection and social justice. A 32-year veteran of the Department of Justice, Pixie represented Environment Canada for over two decades, working on the development and implementation of the Canadian Environmental Assessment Act. She also worked on the First Nations Land Management Act and continues to provide legal advice to First Nations communities around issues related to environmental protection. Pixie is Vice President of the Turkana Empowerment Project, a charity that provides education, skills training and health care coverage to young women in Parkati, Kenya. She is also an avid gardener and beekeeper, and ran as an NDP Candidate in the 2015 Federal Election.
MICHELLE MOLNAR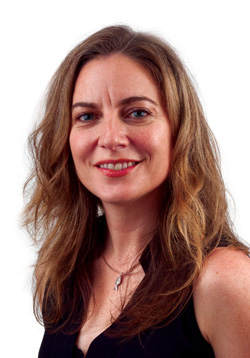 A trailblazer in the growing field of ecological economics, Michelle Molnar, Environmental Economist with David Suzuki Foundation, develops new approaches to understanding our economy and its interdependence with our natural environment. As leader of the Lower Mainland Natural Capital Project, Michelle focuses on conserving our natural assets using a unique blend of ecological economics, policy analysis and public outreach. She has released numerous ground-breaking reports, including the first of its kind to integrate First Nations knowledge. Michelle is also committed to training the next generation of environmentalists, teaching at British Columbia Institute of Technology and Emily Carr University. Michelle is currently President of the Canadian Society for Ecological Economics, further demonstrating her leadership in the pursuit of a clean economy and sustainable future.
AMANDA PITRE-HAYES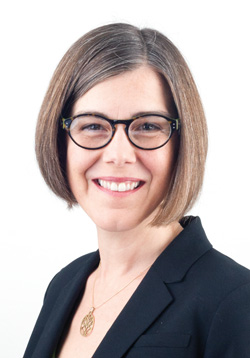 Amanda has been at the forefront of environmental innovation for 25 years, from leading the development and implementation of Vancouver's Greenest City Action Plan, to leading Vancity's successful effort to be North America's first carbon neutral financial institution, to working with the National Academy of Science to develop a sustainability framework for American cities. Her work in the field began in high school, starting on the shop floor at The Body Shop, working her way up through the ranks to become the President's assistant. Her passion for sustainability is evident in everything she does whether it is meeting with senior climate change officials at the White House, cycling 7,500km across Canada, or her current side project: starting a sustainability-focused, organic winery.
LYNNE QUARMBY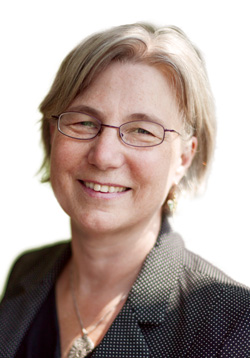 A respected academic, research scientist and teacher recognized for her excellence, Lynne Quarmby, is a Professor of Science at Simon Fraser University (SFU). As a cell biologist, she is poised to become a leader in the emerging field at the interface of molecular cell biology and environmental science. Lynne's vision, creativity and initiative are demonstrated in her approach to climate justice. A strong voice for protecting the environment, Lynne ran as a Green Party candidate in the 2015 federal election and participated in the only national debate on science and the environment held during the campaign. Lynne is an example of a woman who wants to make a positive impact on the natural world in which we live.
CHRISTINE ROCK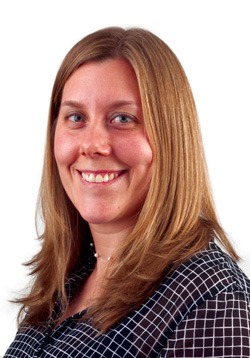 President of WildResearch, Christine Rock is a wildlife biologist who is passionately committed to advancing conservation science and training the next generation of biologists. While studying for her Master's degree, Christine co-founded WildResearch, BC's fastest-growing naturalist club. Under Christine's leadership, WildResearch members participate in citizen science programs, gather vital data to monitor the Lower Mainland's bird and butterfly species and help to remove invasive species. It was Christine's own experience as a graduate student that led her to imagine WildResearch, a club that would dedicate itself to education, and provide opportunities to future scientists in need of practical experience. Christine continues to guide the club to expand beyond the borders of British Columbia and engage an even larger group of students, academics and citizen scientists.
SARAH SMITH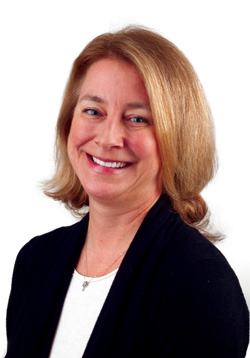 An industry visionary, natural leader, community volunteer and sustainability advocate, Sarah Smith, FortisBC's Director of Natural Gas Transportation, has paved the way for innovations in energy efficiency. Sarah has introduced award-winning programs that have significantly lowered GHG emissions and provided substantial economic benefits, including job creation and investment. Her work supports BC's culture of conservation and promotes healthier and more informed communities. Sarah's growing team has been recognized with numerous awards for their leadership in energy efficiency program development, and with her guidance, has become a trusted resource for utilities across North America. She also gives her time generously to mentoring young professionals as they enter the workforce, and encourages her staff, as part of their performance plans, to volunteer in their communities.