Introducing the 2016 YWCA Women of Distinction Awards Nominees - Non-Profit
Recognized nationally, the YWCA Women of Distinction Awards honours individuals and organizations whose outstanding activities and achievements contribute to the well-being and future of our community.
Congratulations to the 2016 nominees in the category of Non-Profit
ANN ALEXANDER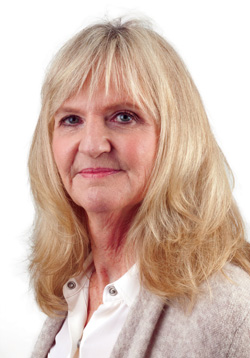 As Associate Executive Director of Pacific Legal Education Association (PLEA Community Services Society of BC), Ann Alexander is a compassionate advocate for youth at risk. During her 40 years as a justice worker, Ann's innovative programing and passionate belief in crime prevention has helped rehabilitate thousands of Metro Vancouver youth. Ann designed Vancouver's first low-barrier addictions treatment program for girls, launched an award-winning employment program for young people exiting criminal involvement and developed Canada's first intensive one-to-one community-based support program for youth on probation. Her creative approach to rehabilitation earned Ann the Crime Prevention and Community Safety Award from the Ministry of Justice and transformed PLEA into a $25 million youth agency that is a provincial leader in youth justice services.
QUEENIE CHOO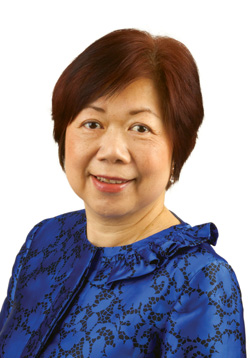 A true visionary and passionate advocate for people, Queenie Choo, CEO of S.U.C.C.E.S.S., has grown this multicultural and multi-service organization into one of British Columbia's largest non-profit social service agencies. Through innovative programs, exceptional practices and collaborative acumen, Queenie has led S.U.C.C.E.S.S. to new heights, driving positive social change for thousands of immigrants, refugees, seniors, women and youth. Queenie's belief in people's potential has generated achievements and accolades from across Canada and beyond. S.U.C.C.E.S.S.' A Chance to Choose program for youth at risk, Moving Ahead program for vulnerable groups and Youth Leadership Millennium program exemplify Queenie's passion for people of all backgrounds. Under Queenie's leadership, S.U.C.C.E.S.S. now serves more than 130,000 clients annually across 20 Metro Vancouver service centres.
LAURIE CLARKE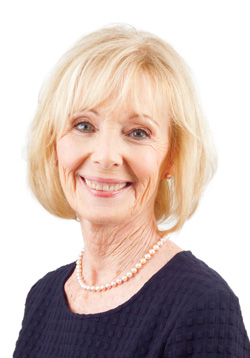 Laurie Clarke is a transformational leader who inspires the staff and donors at BC Women's Hospital & Health Centre (BCWH) Foundation. As CEO, Laurie has fostered the Foundation into the dynamic, highly impactful fundraising force that it is today. Since joining the Foundation in 2010, Laurie has stewarded her team to consistently exceed their annual fundraising goals — by 275% in 2015. Under Laurie's leadership, BCWH Foundation recently embarked on a major capital campaign to meet the need for state of the art equipment and technology, raising $14.6 million to date. Laurie's belief that women's health is integral to a healthy society is the driving force behind her commitment to ensure that BCWH continues to provide the best possible care for women, newborns and families across British Columbia.
GLORIA CUCCIONE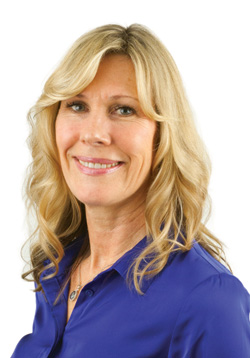 After losing her son to cancer, Gloria Cuccione established the Michael Cuccione Foundation and embarked on a life-long mission to find a cure for childhood cancer. As Executive Director with the Foundation, Gloria was instrumental in establishing the Michael Cuccione Childhood Cancer Research Program at BC Children's Hospital, where its breakthrough discoveries in childhood cancer and innovative treatments continue to save children's lives. A tireless volunteer and role model, Gloria brings hope and support to families touched by cancer and promotes cancer awareness as a motivational and educational speaker. Gloria is the recipient of the Order of British Columbia and a Queen Elizabeth II Diamond Jubilee Award. Her contributions to childhood cancer research, funding and awareness are significant in British Columbia and beyond.
LAURA DILLEY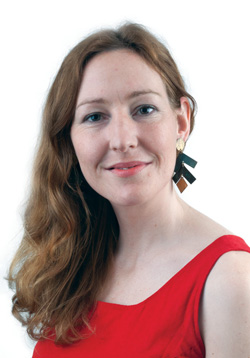 Under Executive Director Laura Dilley's leadership, PACE Society, an organization dedicated to front-line support services, advocacy and education for sex workers, has experienced considerable growth. PACE has launched innovative new projects such as the first Peer Health Navigator program for sex workers. Recently named one of Business in Vancouver's Top 40 under 40, Laura is a passionate community leader committed to improving the lives of vulnerable women. Whether mentoring and supporting staff and members, advocating for sex worker rights or engaging in government relations to promote policy change, Laura consistently demonstrates a heartfelt commitment to achieving social justice and finding opportunities for society's most vulnerable and marginalized people.
KASARI GOVENDER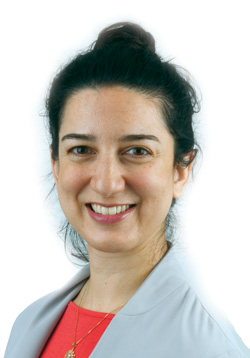 Executive Director of West Coast LEAF, British Columbia's pre-eminent women's legal rights organization, Kasari is an innovator, an activist, a leader and a champion of the rights of all women. As legal counsel, she has been part of ground-breaking litigation establishing and confirming women's rights and access to justice. As the voice of West Coast LEAF she has become a sought-after speaker and media contact on gender equality issues. Working in cooperation with other organizations and individuals, and in her volunteer capacity as board member or chair for social justice organizations, Kasari has contributed immensely to the social justice efforts being undertaken in British Columbia, and has set herself apart, with a philosophy of coalition-building and feminist leadership.
MARILYN HERRMANN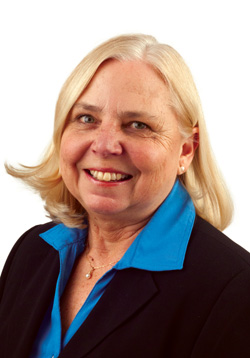 As Executive Director of Surrey Food Bank, Marilyn Herrmann uses her extensive experience from the corporate food industry to improve the lives of thousands of low-income families. As passionate about business as she is about people, Marilyn introduced corporate best practices to revolutionize Surrey Food Bank's operations while enhancing its mission to "invite, inform, involve and inspire" its communities. A committed volunteer and staunch advocate for food security, Marilyn is founding Director of Surrey Homelessness and Housing Society, and currently serves as President of Food Banks BC, Director of Food Banks Canada and sits on the City of Surrey's Healthiest Community Partnership Committee.
ANITA HUBERMAN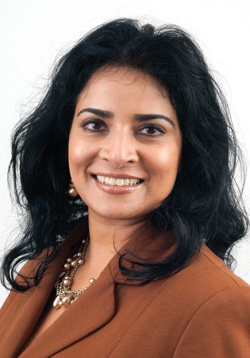 As CEO of Surrey Board of Trade, Anita Huberman strives to make her community a better place in which to live, work and do business. Anita's career with Surrey Board of Trade began when she was just 19, advancing to CEO through more than three decades of leadership and service. A devoted mentor to experienced, new and future business leaders, Anita spearheaded an innovative awards program to celebrate volunteerism, education and leadership. Her entrepreneurial programming helps develop youth leaders, and under her guidance, Surrey Board of Trade has advocated for better services and child care for families, supported increases to BC's minimum wage and launched its Business Action Plan on homelessness.
JENNIFER JOHNSTONE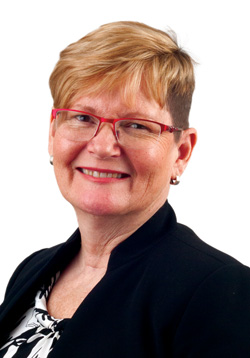 With a strong commitment to social justice and community investment, Central City Foundation President and CEO Jennifer Johnstone is one of Metro Vancouver's top non-profit executives. In just eight years, Jennifer has grown Central City Foundation into a $37 million organization, leading innovative impact investing with a focus on social purpose real estate. With more than 30 years of non-profit leadership experience behind her, including time at Vancity, Ballet BC and Battered Women's Support Services, Jennifer has strengthened every organization she has led, fostering financial health without compromising mission or community impact. A committed mentor and volunteer, Jennifer sits on multiple boards, sharing her gift for bringing partners and resources together, to activate a common vision of a just and caring world.
DJ LARKIN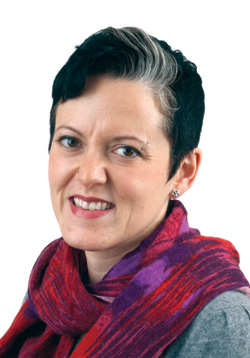 DJ Larkin is lead counsel of Pivot Legal Society's housing justice campaign, an outstanding lawyer, social justice leader and change-maker. She has dedicated her career to creating social change on some of the most pressing human rights issues of our time and ensuring access to justice for profoundly marginalized communities. She does this by representing communities that, without DJ's support and protection, would never find an empowered and safe way to have their voices heard and their rights respected. She is recognized across Canada for her creative and innovative advocacy. While still very early in her career, she is a mentor to many lawyers and law students who seek opportunities to make a difference in the world.
SUE MCINTOSH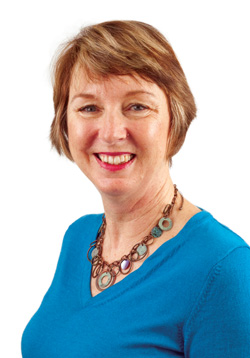 Sue McIntosh is a true community leader with a mission to empower, educate and engage older adults. As Executive Director of Seniors Come Share Society (SCSS), Sue provides services to seniors with complex and unique needs, allowing them to stay engaged, informed and independent within their communities. Since joining SCSS in 1977, Sue has worked tirelessly as an advocate and spokesperson to foster inclusiveness for seniors and to influence public attitudes, systems and policies. Under Sue's leadership, SCSS grew from a temporary funding structure to a $2M annual operating budget, facilitating the delivery of 25 community support programs that service more than 50,000 seniors each year.
GRACE PASTINE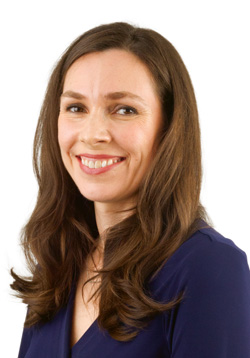 As Litigation Director of the BC Civil Liberties Association (BCCLA), Grace Pastine oversees the legal program at one of Canada's largest human and democratic rights advocacy organizations. Stewarding the BCCLA through a dramatic period of growth, Grace bolstered its team of lawyers and increased the organization's capacity for litigation and civil rights cases. A fierce advocate for marginalized women, Grace was responsible for ending a federal program imposing solitary confinement on women prisoners, the vast majority of whom were Aboriginal, directing BCCLA's involvement in asserting the right of women prisoners to keep their infants and fighting to decriminalize sex work. Through leadership and innovation, Grace has greatly expanded the BCCLA's reach and reputation, creating one of Canada's most trusted and effective human and civil rights advocacy non-profits.
MARY REEVES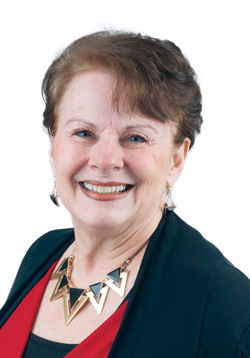 A community-minded leader with a fierce passion for helping people to reach their full potential, Mary Reeves, Executive Director of Big Brothers Big Sisters of Langley (BBBSL), cultivates leaders in her community. Under Mary's leadership, BBBSL has risen to the top 10% of BBBS member agencies, fulfilling its mission to provide young people with the highest quality, volunteer-based mentorship programs. Mary's vision has led BBBSL to build relationships and formalize partnerships with mayors and councils, MPs, businesses, public service organizations and schools. While sitting on the Greater Langley Chamber of Commerce's Board of Directors, Mary initiated its first Non-Profit Committee, where she connected local organizations and led educational workshops. With decades of experience leading community-based initiatives, Mary epitomizes values-based leadership.
---