Introducing the 2016 YWCA Women of Distinction Awards Nominees - Public Service
Recognized nationally, the YWCA Women of Distinction Awards honours individuals and organizations whose outstanding activities and achievements contribute to the well-being and future of our community.
Congratulations to the 2016 nominees in the category of Public Service
DIANNE DOYLE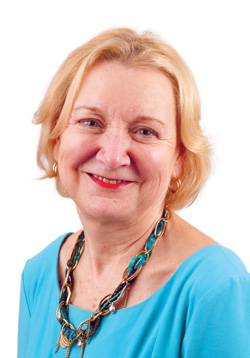 As President and CEO of Providence Health Care (PHC), Dianne Doyle leads one of Canada's largest faith-based health organizations. A true values-based leader, Dianne has earned PHC recognition as one of BC's Top 50 Employers, Canada's Top 100 Non-Profit Organizations and Canada's 10 Most Admired Corporate Cultures. Her commitment to fostering innovation and piloting new approaches within health care's changing landscape is demonstrated by projects such as the BC Centre for Excellence in HIV/AIDS and its culturally safe care for First Nations. Under Dianne's direction, PHC recently secured $1.2 billion for redevelopment, which will transform St. Paul's Hospital into an integrated care campus, improving the care experience, reducing health-care costs and improving the lives of tens of thousands of British Columbians.
COLLEEN KERR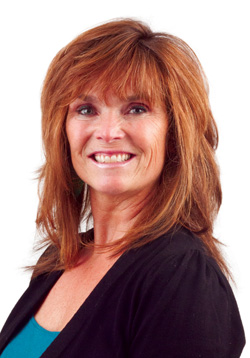 As Manager of Crime Reduction for British Columbia's fastest growing city, Colleen Kerr is instrumental in working with hundreds of community partners across the City of Surrey to bridge relationships, address community needs and make Surrey a safer place to live and work. An engaging and interactive team leader, Colleen identifies creative opportunities to develop partnerships and empowers her team to work collaboratively to find solutions that address issues within the city. As Manager of the award-winning City of Surrey's Crime Reduction Strategy, Colleen works closely with community partners to ensure her strategy continues to exceed expectations. Colleen is a sessional instructor with the University of the Fraser Valley's School of Criminal Justice and acts as a Post Graduate Advisor with Langara Community College.
KATHY KINLOCH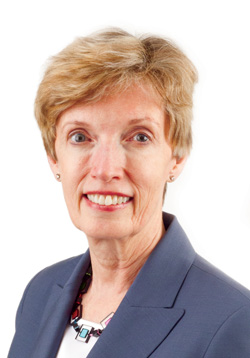 Kathy Kinloch is President of the British Columbia Institute of Technology (BCIT) – one of Canada's premier polytechnic institutions – and has held this position since January 2014. Kathy is recognized for leading organizational renewal in complex environments. Through a number of senior leadership and executive roles, she has spearheaded change initiatives in the post-secondary as well as government and health-care sectors. At BCIT, Kathy is focusing on efforts to broaden and deepen the school's partnerships with business, industry and community, and on taking BCIT global. Under her leadership, BCIT has exceeded provincial performance measures and maintained a 95% satisfaction rate among graduating students.
IRENE LANZINGER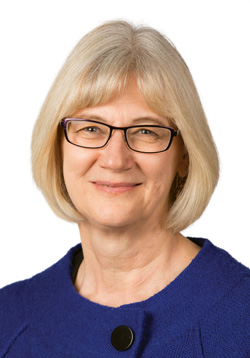 As the first woman elected to lead the BC Federation of Labour, President Irene Lanzinger broke through the union movement's glass ceiling. A passionate believer in social justice unionism, Irene works toward a world in which every student and worker can learn, thrive and contribute. Irene supported the BC Teachers' Federation Charter defense of collective bargaining rights before the Supreme Court of Canada and currently leads British Columbia's grassroots campaign for higher minimum wages. Irene is fearless in expressing solidarity. She defends the rights of unionized and non-unionized workers to fair wages, respect, safe workplaces and equality. Irene's inclusive, courageous brand of activism is what we need to confront the challenges of the 21st century.
BARBARA MEENS THISTLE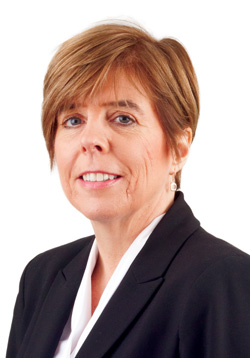 As a senior human resources executive, Barbara has facilitated the redesign of many large public and private organizations with provincial, national and international reach. She was an early visionary on inclusiveness and diversity in the workplace. Barbara brings her vision and values to her organization's transformational initiatives. She has been a leader in creating flexible workplaces, building workforce plans for the future and preparing employees to be leaders of the future. She has often been the only female leader in male-dominated industries. Barbara is driven by her desire to equip and inspire leaders to take on new roles and make a significant and sustained contribution to the organization and its culture.
DIANA MILES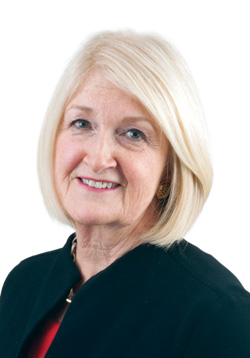 Diana is committed to making BC's workplaces safer and healthier and ensuring that injured workers have the support they need to recover and return to work. Over the past decade, she has led a major organizational transformation that has produced exceptional results, including the lowest injury rates in our history, positive customer service ratings from workers and employers, and enhanced return-to-work services. As an active volunteer, Diana has been a member of the governing boards of Preventable, SHARE, Douglas College, CKNW Orphans' Fund and the Canadian Centre for Occupational Health and Safety. As the first female President of WorkSafeBC, Diana continues to be a role model and mentor for women in business and public service.
---