Introducing the 2016 YWCA Women of Distinction Awards Nominees - Young Woman of Distinction
Recognized nationally, the YWCA Women of Distinction Awards honours individuals and organizations whose outstanding activities and achievements contribute to the well-being and future of our community.
Congratulations to the 2016 nominees in the category of Young Woman of Distinction
PAIGE GLAZIER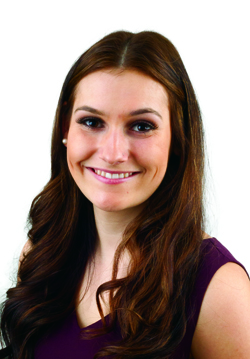 Paige turned a tragic high school bullying incident around to create something positive for children in her community. She created Team Orange, a pro-social behavior education program aimed at educating elementary school age children about the values of loyalty, inclusion and respect. She extends the values of Team Orange through her time volunteering to serve the homeless and with the White Rock and BC Youth Ambassador Program. Paige has become a recognized speaker and has won many awards including the Surrey Board of Trade top 25 under 25. She has visited more than 50 schools to present Team Orange and recently spoke to thousands of students about mentorship at We Day 2015.
ZOYA JIWA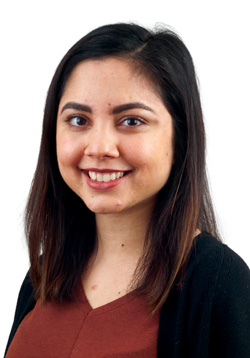 Zoya is the founder of As We Are, an online fashion community for people living with health conditions. Through her personal experiences, Zoya recognized that focus is often placed on living a vibrant life "when you are feeling better." In response, she has created a positive space that encourages people to celebrate and embrace who they are, as they are, in this moment. Zoya is a fourth year SFU Sociology student with an interest in social innovation. She is also a three time TEDx speaker and the recipient of the 2015 SFU Terry Fox Gold Medal and Prize.
RAYNA SUTHERLAND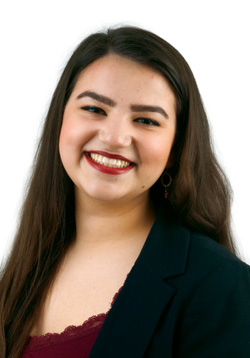 Rayna has organized and led drives collecting thousands of items of donated goods for local charities and awareness events regarding bullying, childhood cancers and gender equality. Her commitment to global issues has been instrumental in raising $100,000 for sustainable development projects; building wells and clinics and developing agriculture and alternate income sources in Sierra Leone; building schools in Nicaragua and supporting girls' education in Kenya. In high school, Rayna campaigned to organize and lead a "We Group" as a completely student-run initiative to inspire and educate her peers regarding local and global issues, raise funds to support sustainable projects and mentor new leaders, to continue to create change. Rayna has been recognized by the Rotary Club for inspiring youth volunteerism and mentoring other youth to make positive differences locally and globally.
TESICCA TRUONG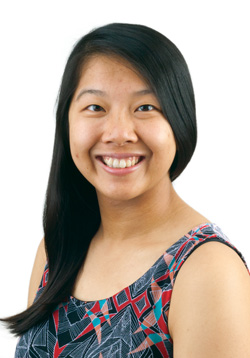 Since organizing Plan-It Earth, a youth conference on urban sustainability in high school, Tesicca has only committed more time and energy to improving our environment. She is the Co-Founder and Co-President of Vancouver Youth4Tap, designed to phase out the sales of bottled water in Vancouver secondary school vending machines. She is also the Co-Founder and past Chairperson of the Vancouver School Board Sustainability Conference, where she planned and launched the inaugural conference in 2013, which is currently in its fourth year. Tesicca is the youngest member of City of Vancouver Mayor's Engaged City Task Force, and as the elected Environment Representative on the SFU Student Society (SFSS) Board of Directors, she organized a Kinder Morgan Dialogue and led the SFSS involvement as an intervener in the process. Tesicca was the recipient of the City of Vancouver Greenest City Leadership Award in 2015.
---