YWCA: One Movement, Many Hearts
Each year, YWCA staff, board members and volunteers from across Canada gather for the Annual Members Meeting (AMM). This year, the event took place in Shediac, NB, a small town near Moncton and the "Lobster Capital of the World."
AMM is the main forum where the business of YWCA Canada gets done. I attended the meeting with YWCA Metro Vancouver board chair, Debbie Nagle, and CEO, Janet Austin. This awesome opportunity to be at AMM was offered through YWCA Canada's Young Women's Leadership Miles, a funding program to increase the engagement and presence of women 30 and under.
The YWCA movement supports and enhances young women's leadership development through strategies such as building a national support network of diverse young leaders. Most of this work happens online, making AMM a rare opportunity for young women to meet face to face. 
There were 16 of us and a handful of "allies" — women young at heart — who met in Shediac. The presence of young women was strongly seen and felt. We opened up our first meeting together with introductions and sharing our favourite flavour of ice cream (moosetracks seemed to be a national favourite). Throughout AMM, we learned more about our respective passions and projects: one delegate was a powerful advocate for inclusion of women with disabilities, and Aldeli Albán Reyna, Programs and Projects Coordinator of YWCA Canada, spoke candidly about being a young woman of colour in the movement.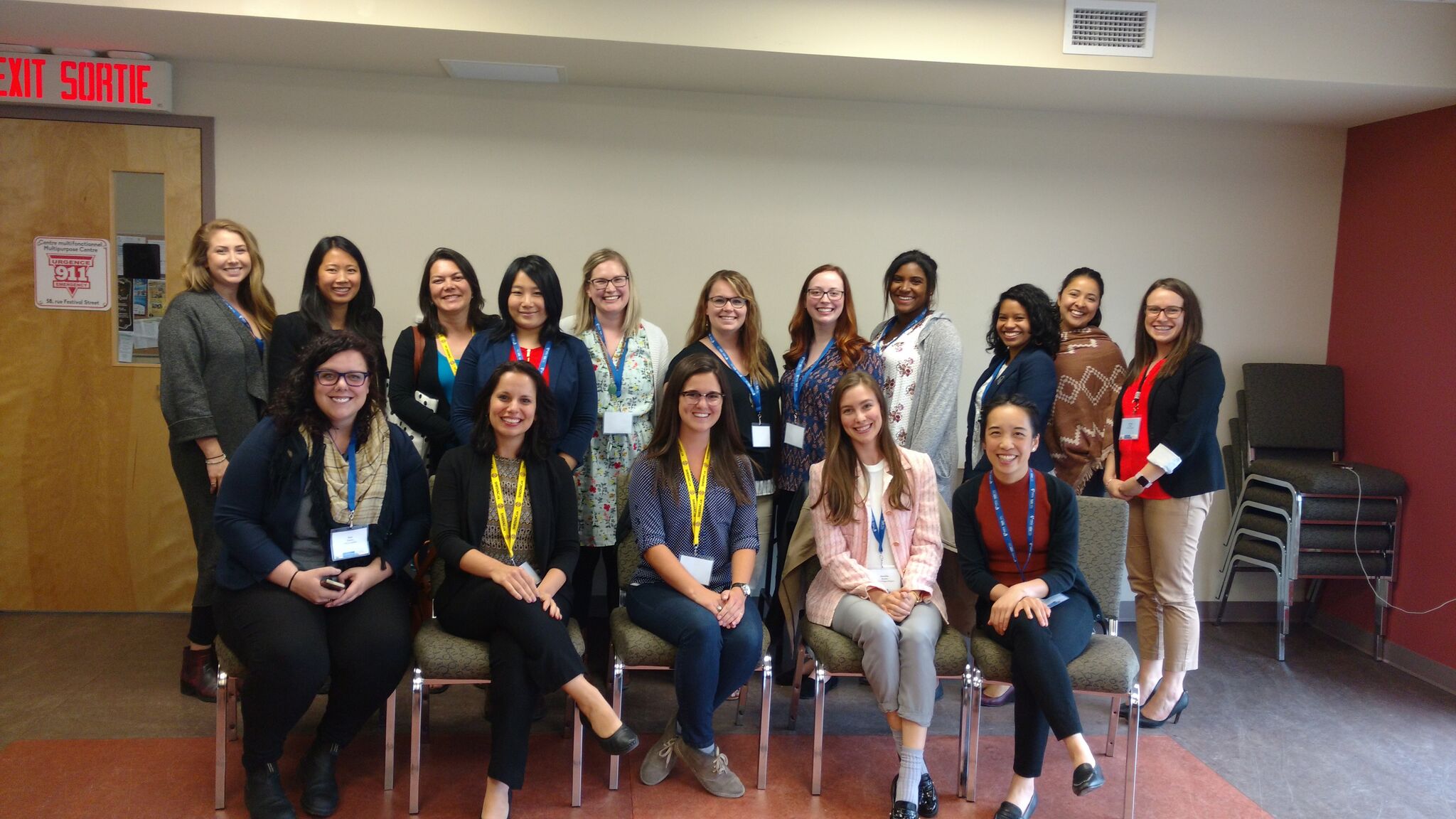 AMM, however, is more than just a networking opportunity for young women. It's a chance for over 150 representatives of different genders and generations to gather, build relationships and share positive ways of working toward equality. 
AMM kicks off with a chance for member associations to provide updates on successes and current projects. There is also training. This year, which is YWCA Canada's year of diversity, we learned about unconscious bias from Dr. Wanda Thomas Bernard, a social worker, community activist, advocate and a member of Dalhousie University's School of Social Work's faculty for 25 years. The workshop opened up uncomfortable but vital conversations about bias and discrimination. At the end, Dr. Bernard challenged each of us to build awareness, conduct analysis and take action on addressing biases.
The themes of intersectionality, inclusion, diversity and advocacy were present for the rest of AMM. Members of the National Advocacy Advisory Committee made a presentation about the work of reconciliation, helping us recognize the historical and continuing impact of Canadian colonization on First Nations, Métis and Inuit women. Activist and Truth and Reconciliation Commission (TRC) representative Viola Thomas noted that the TRC is "a movement to challenge oppression." By doing this work, the "YWCA opens the door to address cultural genocide that continues today," said Viola.
Another deeply powerful moment was the Intersectional Intergenerational Leadership Panel with Aldeli, Dr. Bernard and Patty Musgrave, Aboriginal Student Advisor at New Brunswick Community College — three women of colour from different generations.
Aldeli kicked off this emotional session by relating her experiences of being hypervisible in white spaces while also not heard. Patty proudly emphasized that her resiliency is a result of the challenges she has faced as a woman of colour: "Allowing others to see what is vulnerable is my strength." Dr. Bernard shared some personal and painful experiences of discrimination, and how she overcame those challenges. To close, she reminded us to "Lift as you climb."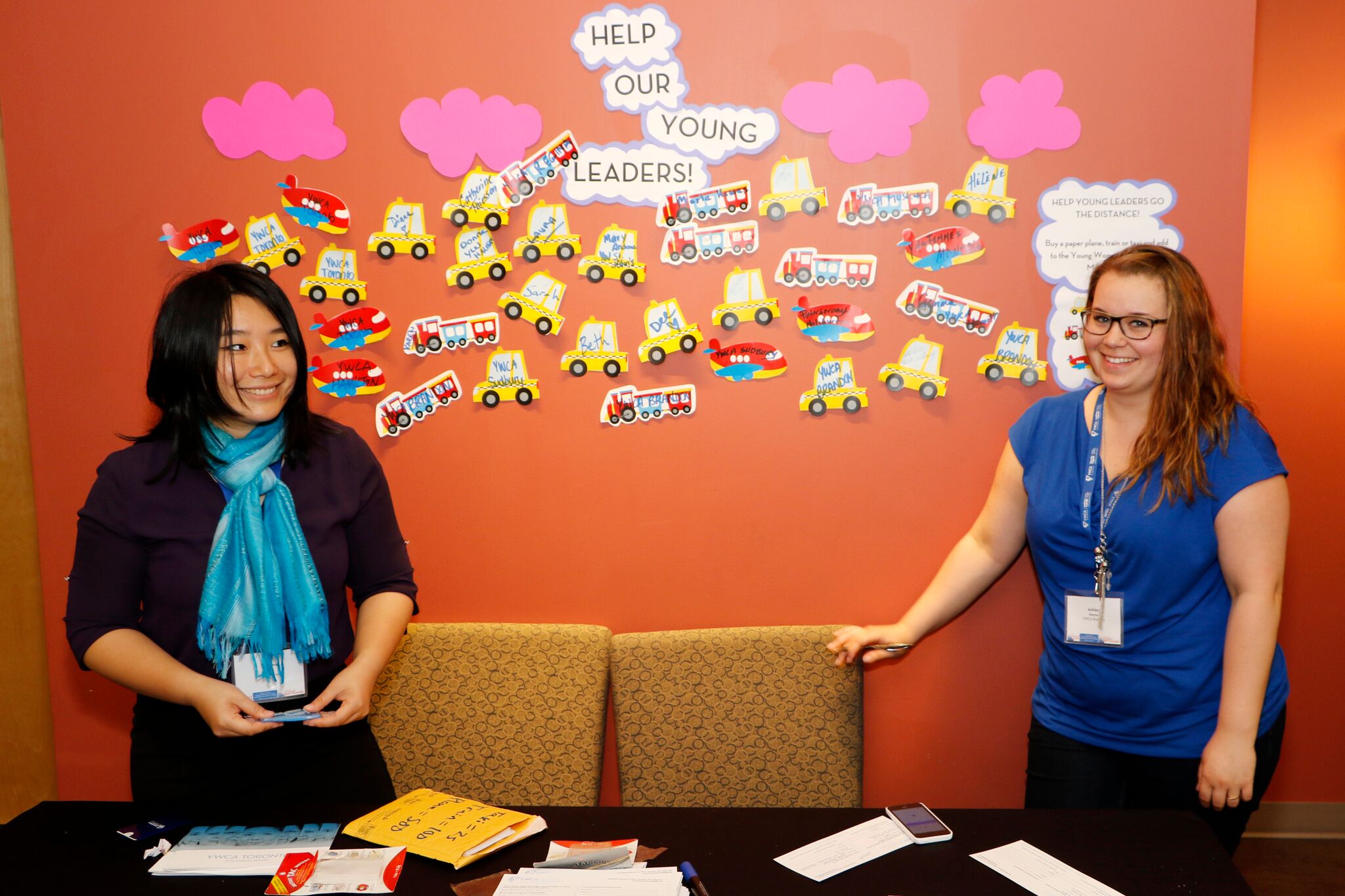 The theme of AMM this year was Past, Present, Always. This year's meetings and activities celebrated the progress we have made for women's equality, the work the movement is currently engaged in and how this work is part of the ongoing struggle for justice.
Now, I'm prouder than ever to be a part of this organization. The YWCA is the largest women's organization in the world, and together we make a powerful impact. We are one movement of many hearts. What I discovered about the YWCA at AMM was a legacy of social justice and community that I am proud to continue here in Vancouver.
---
Thank you to YWCA Canada's Young Women's Leadership Miles (YWLM) Committee for supporting my participation in AMM 2016. To support YWCA Metro Vancouver programs that empower young women and girls, contact Jazmin Rodriguez, Fund Development Coordinator (604 895 5763 / jrodriguez@ywcavan.org). 
Photo credits (top to bottom): Michèle Nadeau, Megan Lau, Priscila Kallfelz, Michèle Nadeau