National Volunteer Week 2018
Every year for National Volunteer Week, we share stories about our inspiring volunteers to recognize their dedication to helping YWCA Metro Vancouver change lives.
We asked some of our longstanding volunteers what volunteering means to them and why they contribute year after year. The benefits of volunteering are different for everyone, but the impact is the same – they've helped make a difference.
Miriam Redford, Health and Fitness Volunteer since 1980
Miriam Redford has been volunteering with YWCA Health + Fitness since 1980.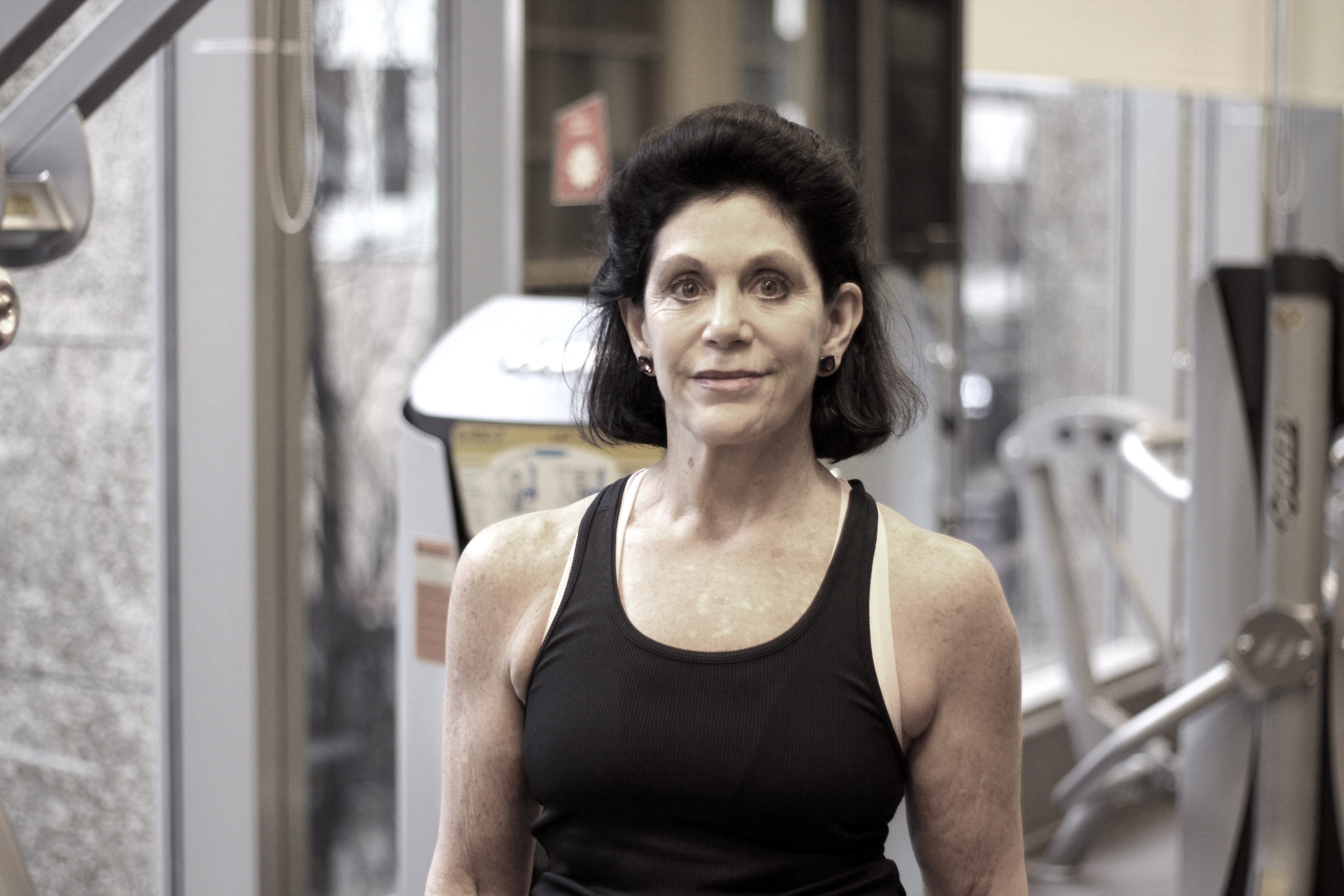 Miriam came to Vancouver in 1979 as a single parent leaving an abusive relationship. She became a fitness instructor in order to receive a complimentary membership to the YWCA Health + Fitness Centre, which soon led to positive changes in her life.
When asked why she volunteers, Miriam recalls the difficult times she went through as a single parent without the YWCA support system in her life.
There is nothing more fulfilling that giving– and being a part of an organization with such depth of community and support for women.  Finding something that connects with your heart and knowing that your contribution – no matter how big or how small – helps move the wheels of the organization forward to touch the lives of so many.
Joan McEwen, Family Breakfast Volunteer 
For Joan, volunteering means a healthy start to the day.
Since last Fall, Joan and her friends have come together once a month to make breakfast at YWCA Crabtree Corner Community Resource Centre.
Crabtree Corner houses a range of programs and services to support women and families living in Vancouver's Downtown Eastside feel healthier, connected and empowered to make positive choices.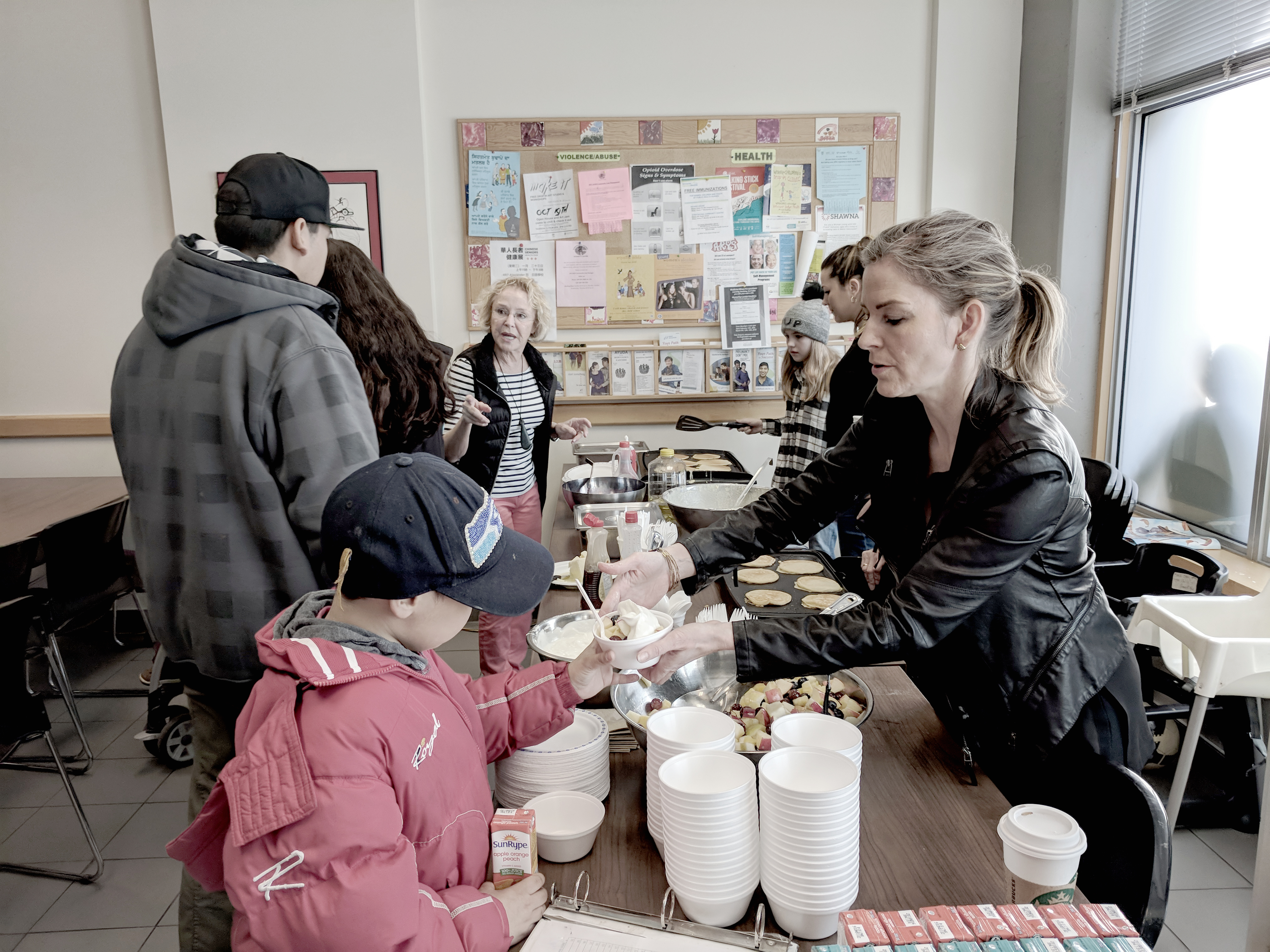 The Family Breakfast program is both an entry point to Crabtree's other support programs and an opportunity for those already enrolled to begin their day with a healthy breakfast. Families who come regularly know that when they see Joan, they're in for a treat.
Joan has a knack for bringing together great women who want to make an impact in the community.
My friends and I live such blessed lives. It's wonderful to be able to give back, even in such a small way.
"It's about the connections: the lady this morning who remembered we softened the butter for her, learning the names of the children, seeing the smiles on their faces. We're starting to recognize people and make connections and everyone is very appreciative when we do something special. We're nurtured by their reactions."
Joan's words of wisdom? "Whipped cream always helps."
Emma and Tisha, Crabtree Corner Volunteers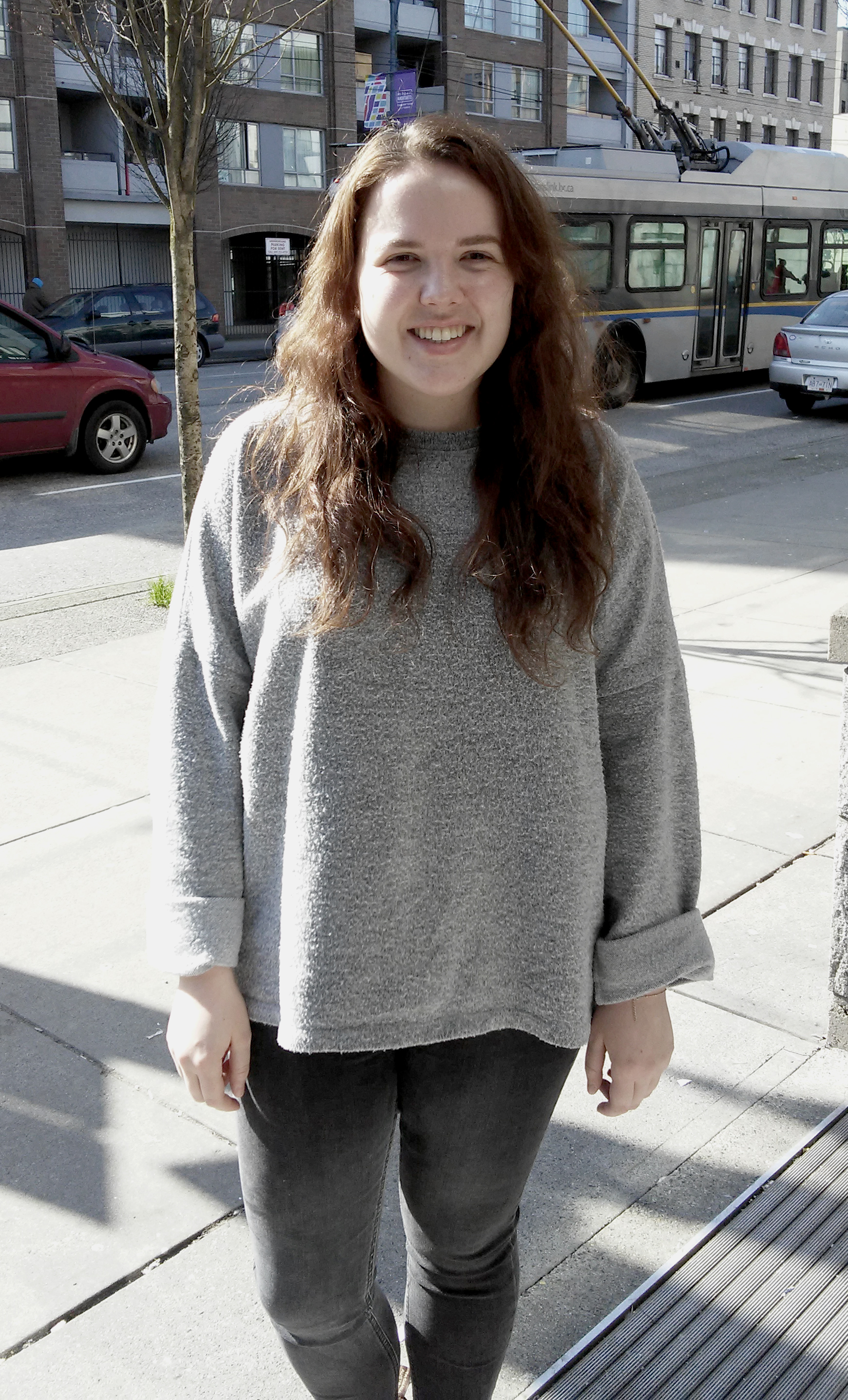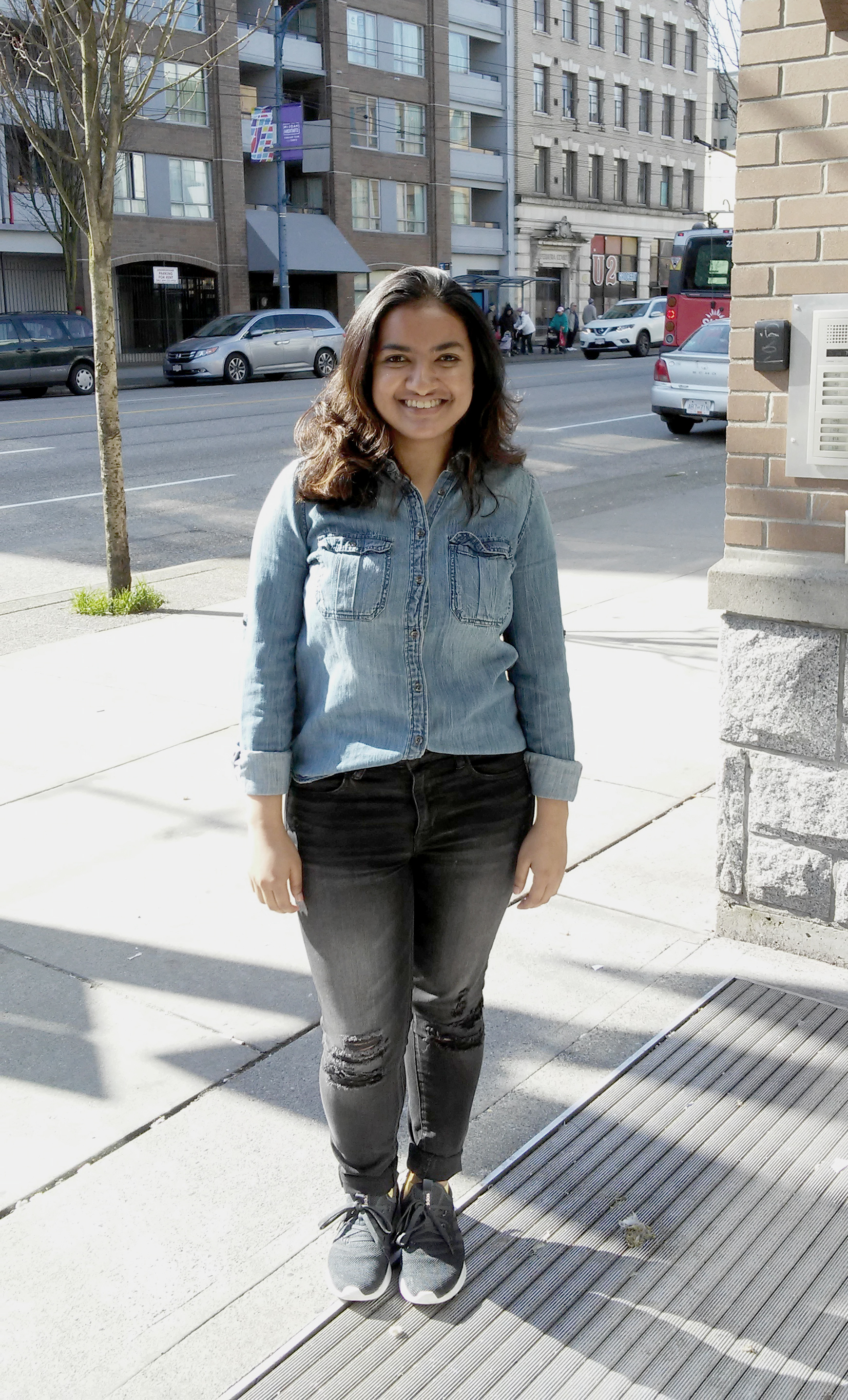 Emma and Tisha became YWCA volunteers through the UBC Trek Program, which provides opportunities for students to participate in community service learning.
They both volunteer with the Saturday Family Program, which brings together parents and their children to enjoy lunch and a weekly outing in the city.
For Emma, seeing the strength of the families in a diverse community has influenced her decision to pursue early childhood studies.
Volunteering allowed me to go beyond the academic sphere during my time at university and make lasting connections in the wider community.     
Tisha has noticed how even small gestures, such as playing with a child so her mom can relax for a few minutes, can be a big contribution that is hugely rewarding.

As an aspiring public health professional, Tisha is also gathering important experience that might inform her future work. 
Volunteering gives me deep insight into problems faced by the community and an opportunity to help ease them. Although I started volunteering at Crabtree through the UBC Trek Program, I have stayed on long after because I fell in love with the kids and the experience.
Orissa Meyrink, Youth Education Programs
After graduating with a BA in Gender Studies, Orissa found herself not knowing what her next steps were going to be. She decided to take some time to work and volunteer to figure out her direction.
Orissa began volunteering as a mentor with the YWCA Youth Education Programs in 2016. Orissa then became the Program Assistant and was eventually hired as a Youth Program Coordinator.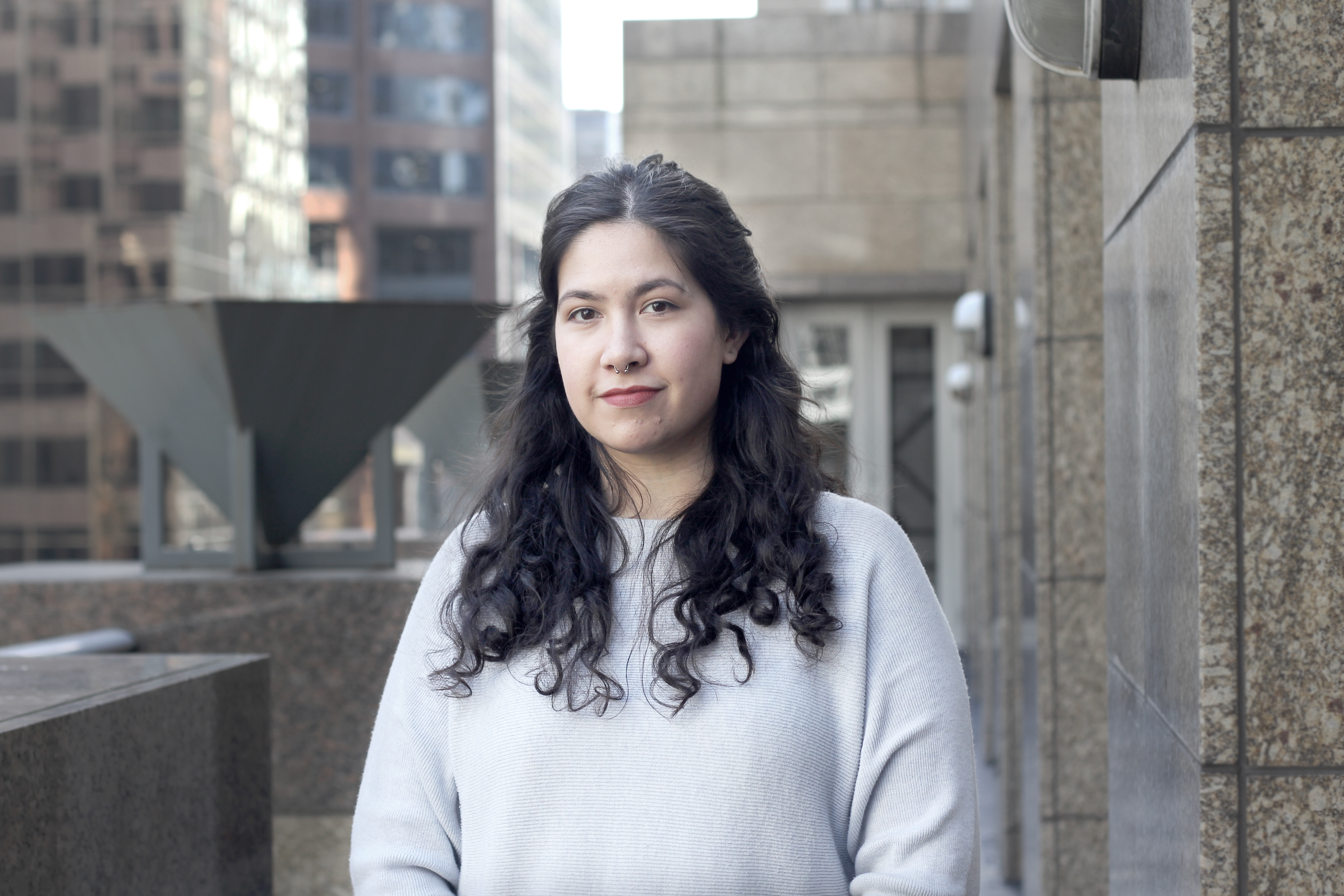 The connections that are made through volunteering are unlike any other. As someone who had fewer connections to the Vancouver community, it was great to make those connections with such bright, kind-hearted and compassionate people.
RBC Dominion Securities, Group Volunteer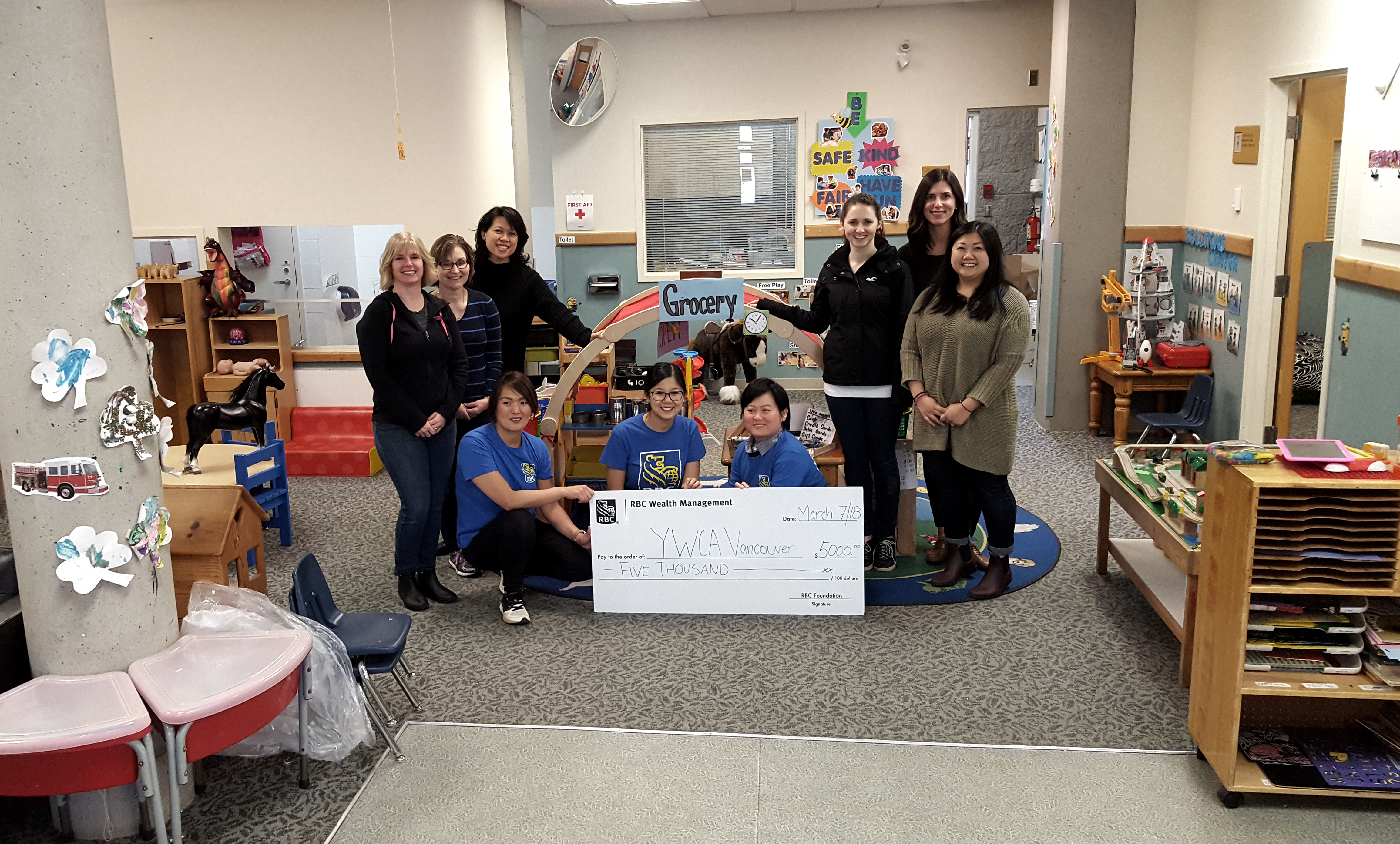 Over the last two years, RBC has established a meaningful relationship with the YWCA, participating in group volunteer events during International Women's Day, supporting families during the holiday season and raising funds through branch-led events, such as bake sales.​
Volunteering brings colleagues together in a meaningful way for a purpose much larger than our own ambitions, providing a nice retreat from the usual day–to-day activities.  It also serves as an incredible team-building exercise – affording the opportunity to work with colleagues that you may not have otherwise.

When you volunteer, you get to take a step back and realize what really matters and help others who need our support the most.
We thank all of our volunteers for their time spent helping women and their families.  If you are a YWCA volunteer, make sure you save the date for our Volunteer Recognition Party on June 26!
---
Interested in volunteering for YWCA? Contact Mariko Ikeda at mikeda@ywcavan.org | 604 895 5814
If your company or organization is interested in group volunteering, please contact Alexandra DuBelko at adubelko@ywcavan.org | 604 895 5795