Deb Bryant Named Incoming CEO of YWCA Metro Vancouver
VANCOUVER, BC (September 5, 2018) — YWCA Metro Vancouver announced today the appointment of a new Chief Executive Officer. Deb Bryant, CEO with the Association of Neighbourhood Houses of BC, will join the YWCA effective October 29. Bryant succeeds Janet Austin, who served as the organization's CEO for 15 years before becoming Lieutenant Governor of British Columbia on April 24, and Michelle Sing, who served as Interim CEO since April.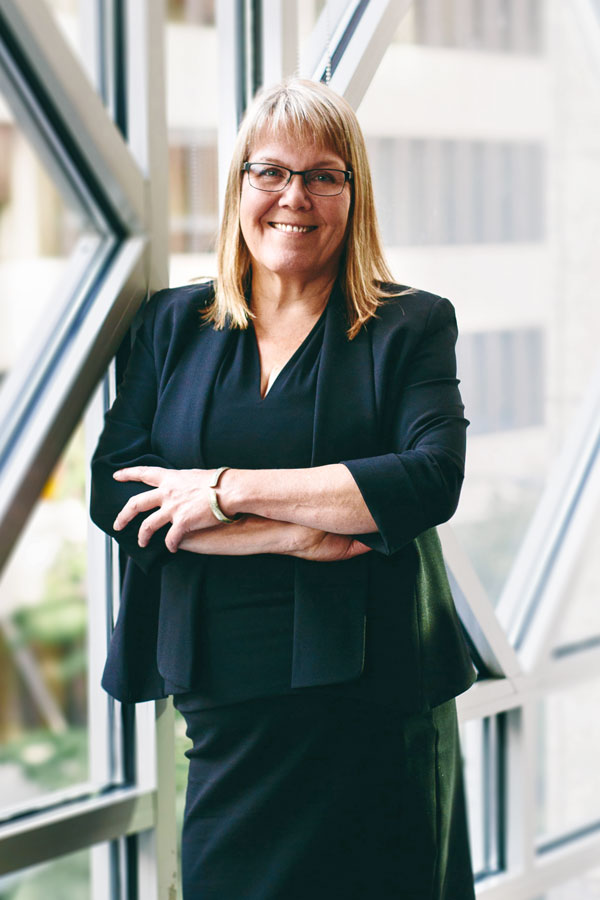 "This is an exciting and pivotal time for gender equality," said Bryant. "People are raising their voices on the issues that matter most to them, from sexual harassment in the workplace to universal early learning and child care. The YWCA is a leading voice on these issues, serving women and families while advocating for systemic change. I am honoured to be a part of this vital work."
Bryant joins the YWCA after four years with the Association of Neighbourhood Houses of BC (ANHBC), where she provided executive leadership for a group of organizations spanning three Metro Vancouver municipalities, with more than 50 sites and a budget of $22M. Before joining ANHBC, Bryant served as Director of Community Investment and Impact with United Way of the Lower Mainland, where she developed the strategic framework for United Way's foundational "Building Stronger Communities" investment strategy and established the Public Policy Institute. 
"We are very excited to welcome Deb as the next leader of YWCA Metro Vancouver," said Board Chair Geri Prior. "She is a visionary leader with deep roots in the community. She brings a passion for our work and understands the importance of empowering people to help create change. Deb embodies the values of the YWCA, and has the experience to make a significant and sustained impact in our work to achieve gender equality."
Bryant's priorities as CEO will include leading the YWCA through a new strategic planning process, providing leadership and strategic guidance for the organization's 58 programs and services and growing its reputation as a powerful voice on issues impacting women and families, such as housing and early learning and child care.
Bryant was born and raised in Vancouver. She holds a Master's Degree in Leadership and Training from Royal Roads University. Bryant chaired the Metro Vancouver Regional Steering Committee on Homelessness during the shift to the Housing First policy framework, and has a history of volunteer service, most recently as a director for the International Federation of Settlements.
— 30 —
For more information or to arrange an interview, please contact:
Amy Juschka
Acting Director, Marketing Communications
Direct: 604 895 5810
Cell:778 868 7164
ajuschka@ywcavan.org
YWCA Metro Vancouver is a registered charity, providing a range of integrated services for women and their families and those seeking to improve the quality of their lives. From early learning and child care to housing, health and fitness, employment services and leadership, the YWCA touches lives in our communities.