It Takes a Village to Grow a Garden
For many low-income families who access YWCA services, buying fresh produce and nutritious food is challenging. That's where the YWCA Rooftop Garden steps in.
Located on the rooftop of the YWCA Program Centre in downtown Vancouver, the garden yields more than 1,500 pounds of fresh fruits and vegetables. Food grown in the garden goes directly to support programs like Crabtree Corner's Community Kitchen in the Downtown Eastside, where families facing food insecurity are served healthy meals made from scratch.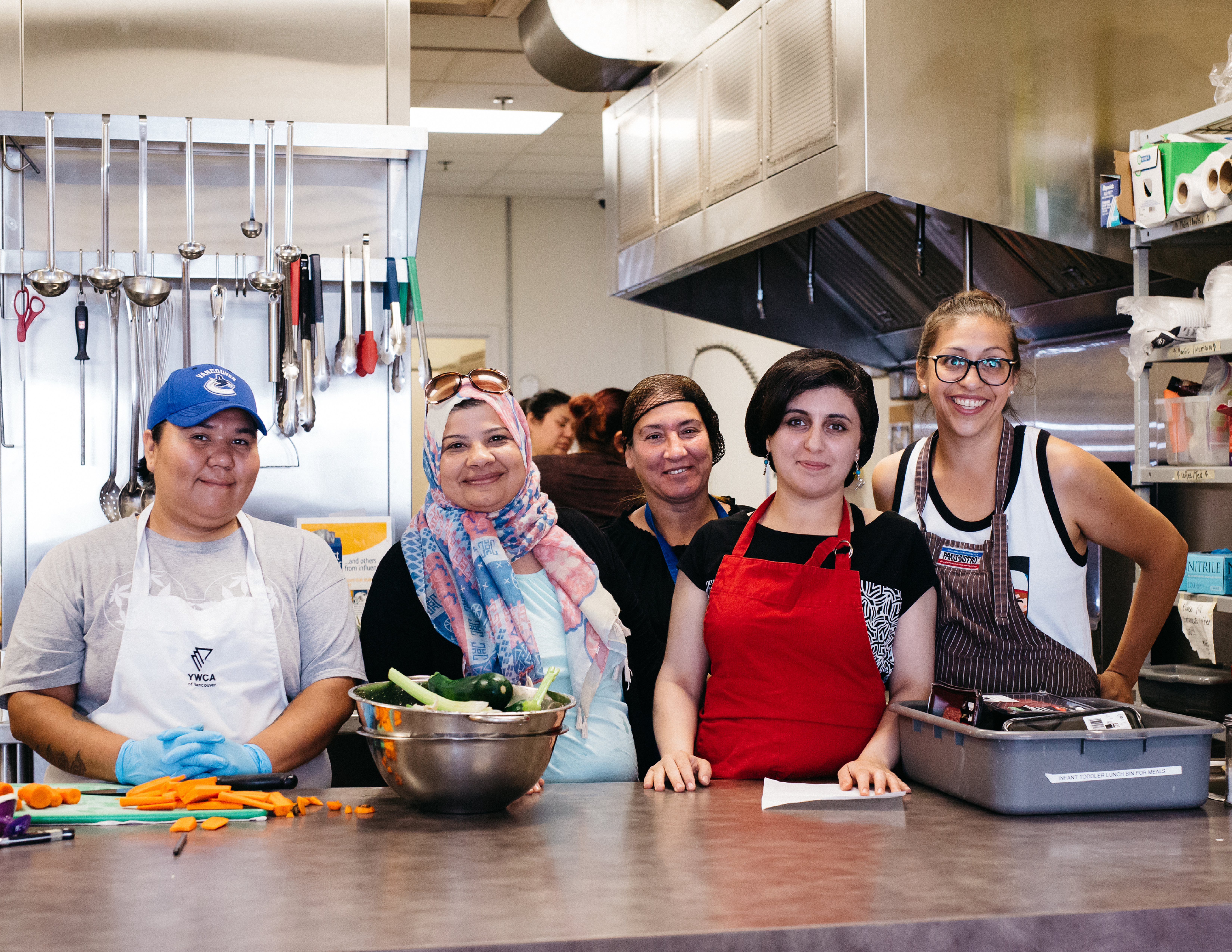 Volunteers cook nutritious meals at YWCA Crabtree Corner.
More than a garden
Our impact
Growing food for our programs allows us to save on costs and direct funds to other vital YWCA services, such as high-quality child care, support for survivors of violence and so much more.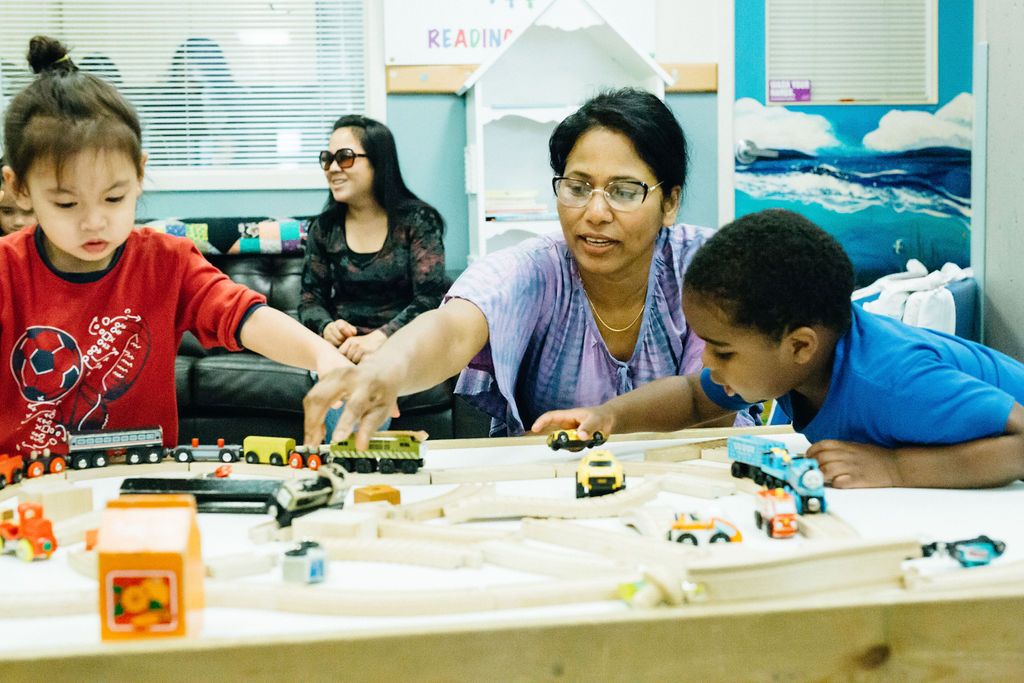 Children play at YWCA Crabtree Corner Early Learning and Child Care.
The community connection
In 2018, 39 volunteers led by one part-time staff member spent 414 hours planting and harvesting fresh produce. By using smart irrigation and green roof practices, our garden reduces pollution and provides a home for local insects and birds.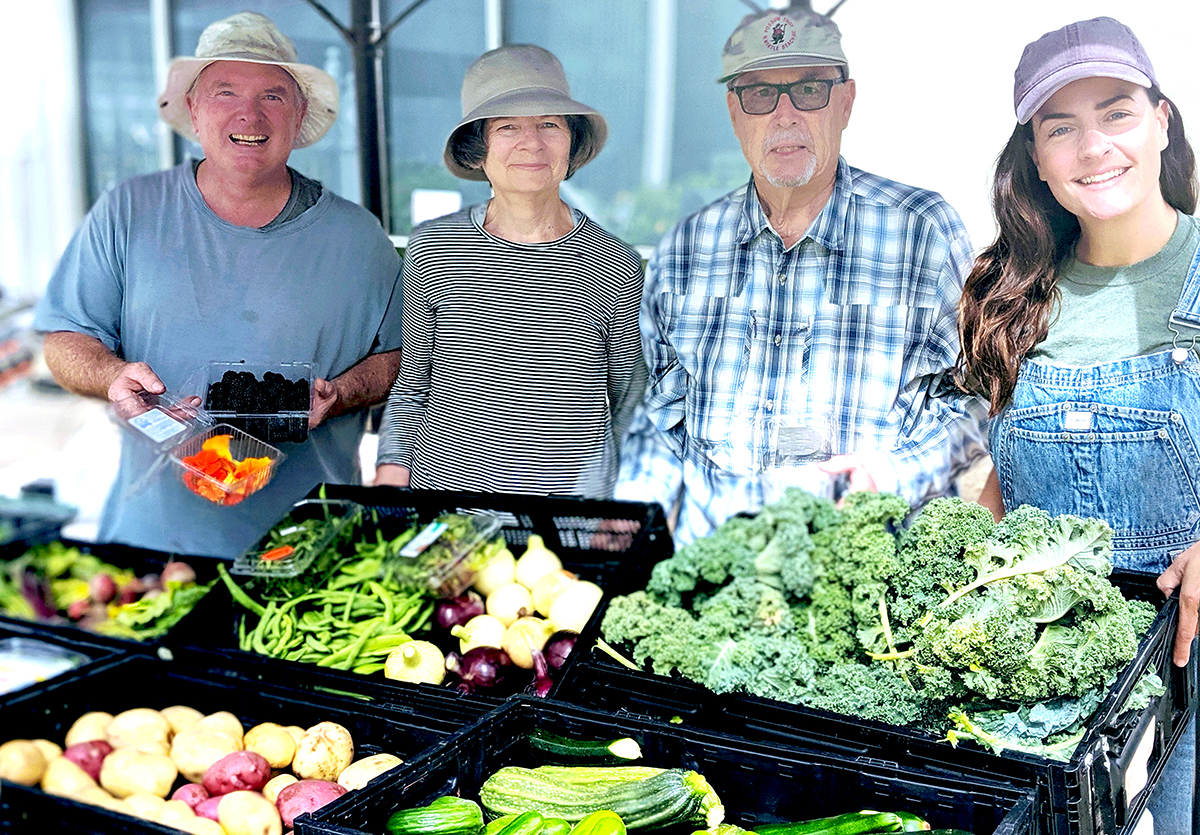 Volunteers and Rooftop Garden Coordinator harvest vegetables at the YWCA Rooftop Garden.
A healing space
With guidance from Indigenous Elders and Knowledge Keepers, this year our garden is growing traditional sacred herbs like sage, sweet grass and tobacco. These herbs will be used in ceremonies and during YWCA programs to assist in the journey of healing and build cultural connections.
Help us grow
It takes a village to grow a garden! Your donation today provides fresh, nutritious food to local families in need. Donate now.
---
If you would like more information about the YWCA Rooftop Garden or would like to take a tour, please contact Alexandra Dubelko at 604 895 5763 | adubelko@ywcavan.org