The Employment Navigator program helps single moms assess their skills and goals to create a path toward sustainable and meaningful employment. More than just generating income for their families, participants of the program develop soft skills to better manage their careers while solo parenting.  
The unusual world scenario has impacted many families during the last two years, and it was no different for Lisa. She learned about the program through a WorkBC referral and after attending sessions, was able to pursue a scholarship and academic development despite the pandemic.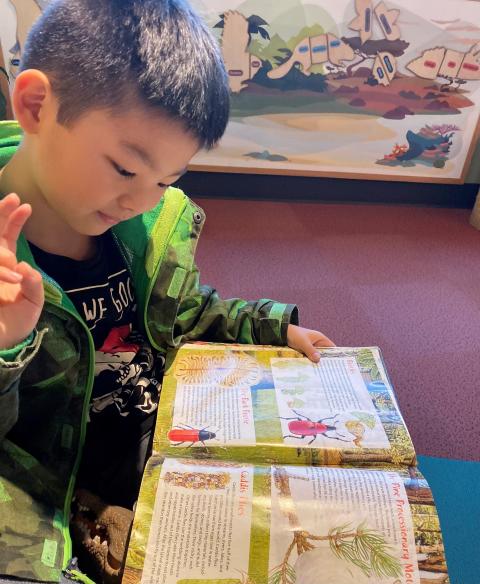 "I left my abusive ex-husband almost 10 years ago and have been a single mother of a young son who has disabilities since then. 

In March 2020, I lost my job because of COVID. I looked for a job, but I was not able to find any at that time. Before I lost my job, I was working full time, 10-12 hours a day. I was always exhausted, so I decided to spend time with my son for a while. I thought COVID would be finished soon. 

I felt isolated and started worrying about our future.  

I asked for support from WorkBC and started looking for a job. There were some remote positions, but I was not qualified to apply for any jobs due to a lack of skills. 

I remember when I first called Christine from the YWCA Employment Navigator program, she was considerate of my feelings, listened to my long story, and even called back from her cell phone to talk to me after her working hours. Anytime I phoned her, she always warmly welcomed me, cheered me up and gave me lots of resources.  

Thankfully, I was accepted for a Futures Scholarship. However, it only covered part of my tuition and I was still having financial difficulties. I attended an information session about scholarships and bursaries organized by the YWCA Employment Navigator, and 

I was surprised that more than 50 single mothers were attending the program. I got a lot of information and resources, and I was glad that I was still able to access other financial support to finish school.  

Now I am taking design courses in college. Hopefully, I can graduate from school within the next year. My son and I have been running in a long dark tunnel all this time, but we are finally seeing the light. My beloved son has always been so patient and by my side, encouraging me. 

I am so grateful to the donor for the generous donation to my education, WorkBC and the Employment Navigator team."
Thanks to Scotiabank and YWCA Canada's In Good Company project, this and other inspiring stories will be made possible. To learn more, visit ywcavan.org/employment-navigator or contact employmentnavigator@ywcavan.org | 604 312 0483 .