Location
UBC Robson Square, 800 Robson St, Vancouver
Time
June 15, 2022 - 6:00pm to 7:30pm
You are invited to join us for this free event.
On June 15, 2022, YWCA Metro Vancouver will host a panel discussion to examine the state of the child welfare system and to imagine a more hopeful future. Four experts will share their perspectives and lived experiences on Keeping Families Together: Reimagining Indigenous Child Welfare.
Designated special guests will bear witness to the truth sharing and will help create and hold a safe space for all.
The event will conclude with a powerful musical performance by DJ O Show.
This event is a part of YWCA Metro Vancouver's ongoing commitment towards supporting meaningful action on Truth and Reconciliation. We welcome the public to join us. This event will also be streamed on Facebook Live.  
For questions and accessibility requirements, please contact communications@ywcavan.org.
---
Moderator:
Viola Thomas
Indigenous Relations Manager
YWCA Metro Vancouver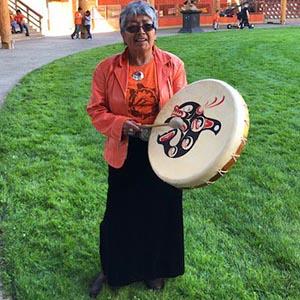 Viola Thomas is a member of the Tk'emlups Te Secwepemc First Nation and is currently the Indigenous Relations Manager for YWCA Metro Vancouver. 
Her traditional name is Anemki Wedom. 
She dedicates her time to advance Indigenous Human Rights, particularly as it relates to Indigenous Women and Girls and Two Spirit persons. She is deeply committed to collaborating with folks to advance meaningful and substantive Reconciliation that can make systemic changes for Indigenous peoples. 
Her lived experience as a Residential school survivor, enabled an 'bird's eye view' while working with the Truth and Reconciliation Commission of Canada, to expose human rights violations of children within the residential school system. 
 
Prayer and territorial acknowledgement:
Elder Glida Morgan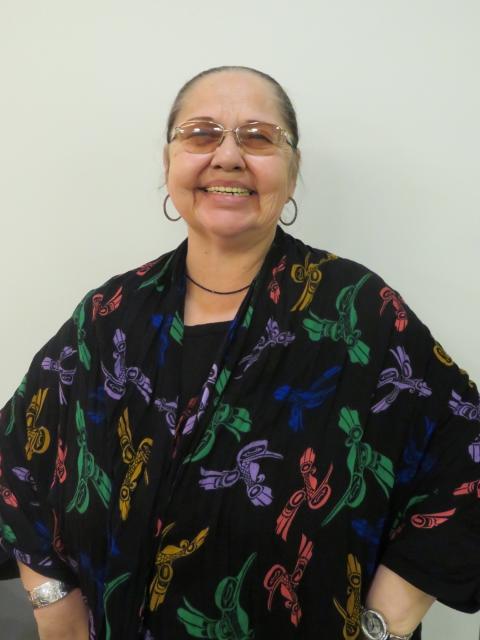 Elder Glida Morgan is from the Tla'amin First Nation. Elder Glida is determined to bring healing light to our Indigenous People in her role as a front-line worker on Vancouver's Downtown East Side in the areas of Family violence, Mental Wellness & Women's Health. Elder Glida has explored ways in which culture can be integrated into the health care plans for Indigenous people. Performing at community events across the lower mainland; being involved in a group who provide medicine in the form of songs for patients in palliative care, singing & drumming Traditional songs.
Panelists:
Cheyenne Stonechild
Founder
4 the Generation Project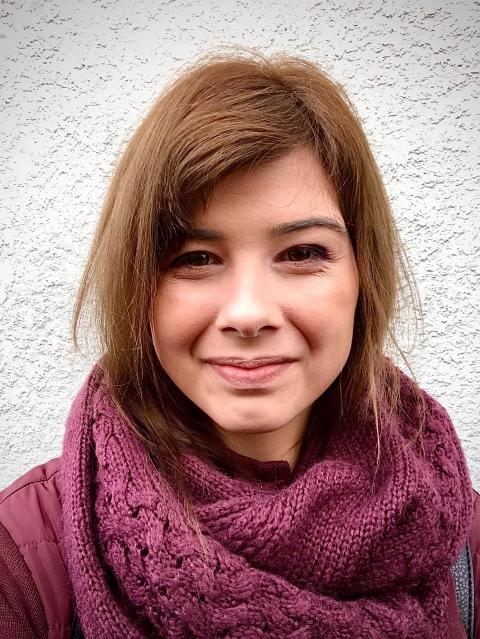 Cheyenne Stonechild, Cree (Nehiyaw) and Irish. Member of the Muscowpetung Saulteaux Nation in Saskatchewan, Canada. Raised in Vancouver's Downtown Eastside. Cheyenne gained interesting life experience through her time with the Ministry of Child and Family Development, BC, due to the quality of 'care' she received over a lengthy period in her youth. That is where she started to advocate for change in the world. She is currently working as an independent contractor on a case-by-case basis. She became a member of the advisory at the FREDA Centre for Research on Violence Against Women and Children to lend her voice to issues that matter. Cheyenne has been an advocate for Indigenous children involved with the Ministry of Child and Family Development since 2012. She has hosted workshops for the public on Indigenous genealogy and a variety of other topics. She has presented at conferences for organizations such as Continuing Legal Education Society of BC (CLEBC), The Canadian Bar Association BC Branch (CBABC), The Trial Lawyers Association of BC, and a public speaker on select issues. Cheyenne was the "4 the Generation Project" manager from 2015 – 2021 and was a member of the International Institute for Child Rights and Development (IICRD) from 2018 - 2020. Cheyenne has actively contributed to the growth of her community in various capacities and is committed to continuing this work going forward.
 
Frances Rosner
Lawyer
Practicing primarily in family and child protection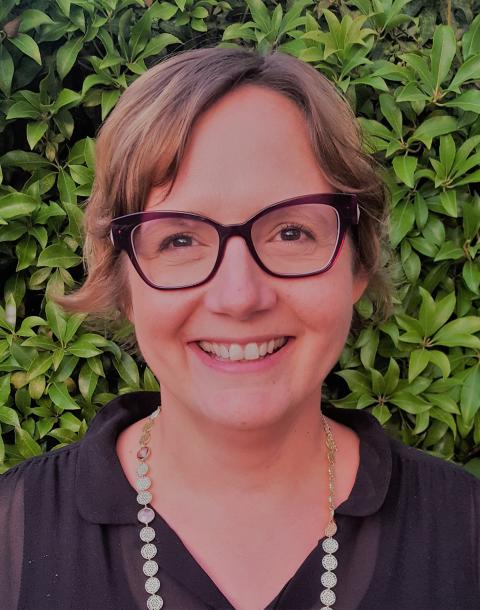 Frances Rosner is a Metis lawyer who practices primarily in family and child protection. Prior to being called to the bar in 2016, she worked as a Gladue report writer and educator. She was extensively involved in capacity building for Gladue report writing programs in British Columbia and Saskatchewan. She is on the Board at West Coast LEAF – an organization committed to ending gender discrimination. In her work with West Coast LEAF, she is involved with advisory committees focused on improving outcomes for Indigenous families involved in the child welfare system. She runs a family law legal advocacy clinic at Atira Women's Resource Society assisting women who cannot afford counsel. Frances has written several articles on Indigenous legal issues for Bartalk - Canadian Bar Association, BC. She has always been highly focused on legal issues involving Indigenous Peoples—this lifelong passion stems from her own personal experience with racism and discrimination having grown up in Winnipeg in Indigenous and non-Indigenous communities. In her professional life, she has had the privilege of working closely with Indigenous peoples and communities across Canada and she has heard their sacred stories. It is through this lens that Frances advocates for reconciliation and the decolonization of our justice system.
 
Grace Tait
Associate Director of YWCA Crabtree Corner Community Resource Centre
YWCA Metro Vancouver
Grace is from the Tsimshian nation, from Prince Rupert, BC, and grew up in Vancouver's Downtown Eastside. She has worked for over 30 years on initiatives for children and families.
 
Mary Teegee
Executive Director of Child and Family Services
Carrier Sekani Family Services (CSFS)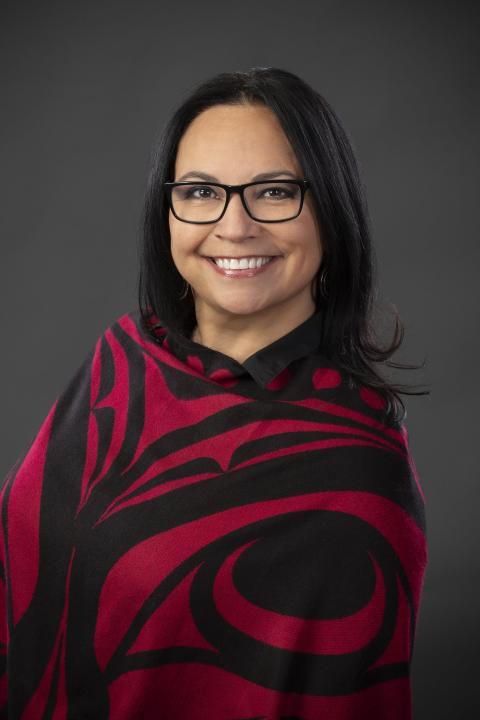 Mary Teegee is Gitk'san and Carrier from Takla Lake First Nation, and is a proud member of the Luxgaboo Wolf Clan. She is currently the Executive Director of Child and Family Services at Carrier Sekani Family Services (CSFS) where she oversees the provincially delegated programs, youth services, family preservation, maternal child health, and the Highway of Tears Initiative, as well as violence prevention programs.
Mary holds the Hereditary Chiefs name Maaxswxw Gibuu (White Wolf). She has been raised to live her culture, customs, laws and traditions. Mary has long espoused that in order for nations to be revitalized; nations have to heal from the atrocities that occurred through colonization. She maintains that all services, programs and initiatives developed to benefit First Nations have to be built on a cultural foundation.
She is a relentless advocate for human, Indigenous, and women's rights and has served on various provincial, national, and international committees. She represents BC on the Board of the First Nations Child and Family Caring Society of Canada and has acted as a Steering Committee member of the First Nation Early Childhood Development Council. She has been a member of the Provincial Ministers Advisory Council on Aboriginal Women, and works tirelessly to inform people about the Missing and Murdered Indigenous women in Canada.
---
Why are we talking about Indigenous child welfare?
BC is in the midst of a child welfare crisis. One in five children lives below the poverty line and more than 9,000 children live in foster care, more than half of whom are Indigenous.
The 1996 Child Family and Community Services Act promised a new way forward by supporting families and keeping them together. In spite of ongoing reforms and many promises from changing governments, Pivot Legal Society has found that the "current child protection practices in BC violate the guiding and service delivery principles that are set out in law."
Event Details:
June 15, 2022
6:00pm – 7:30pm
UBC Robson Square, 800 Robson St, Vancouver, BC
Free in-person panel discussion, also streamed on Facebook Live
Please join us in person or online for this important discussion.