We need your help to build new housing communities that will provide safe, affordable and supportive homes for single mothers and their children. 
53% of single-parent households in British Columbia live below the poverty line, and these households are predominately led by women. On our YWCA waitlist alone, we currently have more than 2,000 women seeking affordable permanent housing.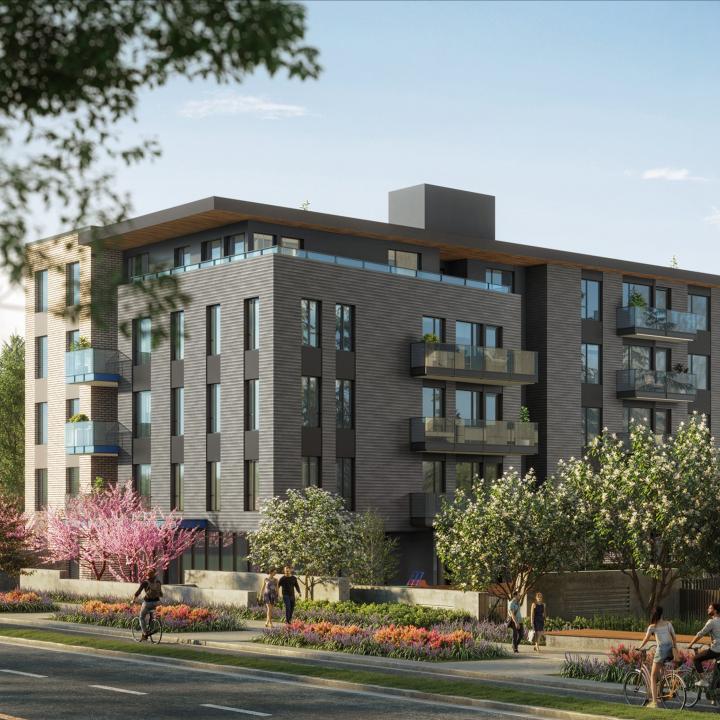 New Housing in Burnaby
A new YWCA housing community with 32 two-and-three-bedroom units is under construction on Grange Street in the heart of Burnaby!
We are aiming for a fall 2025 completion date. A capital and endowment campaign to fund the project is underway; we have raised 78% of our goal, but we still need to raise $3.2M. Should you be interested in making a donation or becoming a lead donor who could name this new housing project, please contact Bobbi Sarai at bsarai@ywcavan.org | 604 418 2225 or donate online. 
Housing Action Fund
YWCA Metro Vancouver owns and operates 15 safe, affordable housing communities for single moms and their children. More are currently being constructed and it is crucial to sustain this momentum. 
The YWCA Housing Action Fund will support our newest housing communities as well as create funding pathways for new projects in partnership with developers and government. Your donation to this critical fund will let women parenting alone know they are not alone.