YWCA High School Mentor Introduces Initiative to Support Physicians in BC During the COVID-19 Pandemic
One of YWCA's very own returning high school mentors, Vivian Tsang, is the co-founder of a group of six compassionate BC medical students starting an inspiring initiative to help ease the load on doctors, nurses, and first responders most affected by COVID-19. 
When these third-year students were pulled out of their medical rotations, they were quickly compelled to do something to support professionals putting their lives at risk on the front lines. 
The group of students put together a centralized intake protocol with an online survey to recruit medical students across British Columbia who are in a similar situation. This network of volunteers quickly grew to 650 (and counting) and they have already had more than 150 requests for support from health care professionals. The volunteers are matched with a physician working on the front lines who needs support in their area or to a public health opportunity. Once matched, medical students provide up to 15 hours a week to run errands, pick up groceries, provide childcare and additional office-based support for up to 24 hours a week on contact tracing, taking 811 calls, or helping public health organizations in COVID-19 efforts. 
"This program is important because we are in a challenging situation across Canada for health care professionals to manage the escalating clinical situation on top of their regular workload, as well as not having residents or medical students supporting in clinical duties," says Vivian. The initiative has grown so much that the group is now supporting students from other health disciplines, such as dentistry, pharmacy and nursing to start similar projects in their fields. "I'd also like to celebrate the work going on across the country with other medical students and healthcare discipline students and the incredible work they are doing - this is certainly not a siloed effort," she adds. 
Vivian has been volunteering with the YWCA High School Mentorship Program for over three years. This year, Vivian is mentoring a grade 12 student interested in science. Reflecting on the match she commented, "I've loved the program so far. [My mentee] is such a joy to mentor and very receptive to ideas."  
We are so proud to have Vivian in this year's cohort of mentors to continue to inspire and activate youth in the medical field.  
---
About Vivian Tsang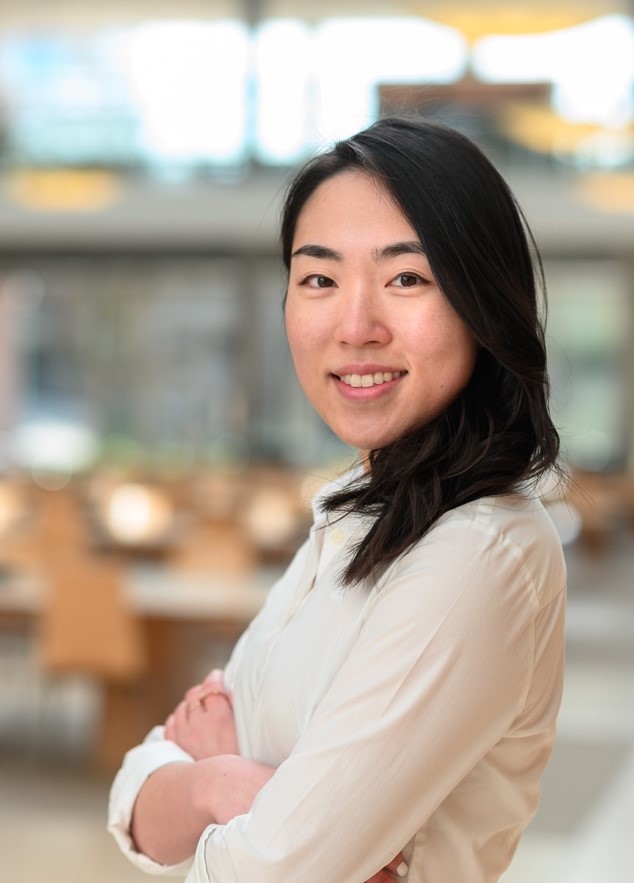 Vivian is a medical student recognized as a National Schulich Scholar, UBC Major Entrance Scholarship winner, TEDx speaker, and Canadian WE Day ambassador for the Canada150 Celebrations. Locally, she heads her own non-profit organization, The HOPE Initiative which works with marginalized communities in the Downtown Eastside of Vancouver. She interned in South Africa and Zimbabwe implementing the WHO HealthWISE toolkit to prevent infectious disease transmission for workers in low-resource settings and worked at the WHO Headquarters in Geneva in the Special Programme for Tropical Diseases Research. She hopes to dedicate her life to improving healthcare accessibility and reducing social inequalities for vulnerable population groups. 
Online applications to join the initiative:
Check out this story in the news:  
---
This article represents the opinions of Vivian Tsang and does not speak on behalf of the entire medical student body. Dvorah Silverman is the YWCA High School Mentorship and Indigenous Mentorship Program Supervisor. 
Banner photo: Vancouver General Hospital staff tell the public to stay home as the COVID-19 pandemic progresses. Photo via Twitter/@VCHhealthcare