It's hard to believe that YWCA Metro Vancouver will turn 125 in the new year. Or that our anniversary fundraising effort, The Next 125, has raised more than $12.5M through donations of $25,000 or more! As we turn our focus to 2022 and our landmark 125th year, we continue to raise funds to support our community well into the future.  
We have also been reflecting on the past. There are many family histories connected to the YWCA, some who have been part of the organization for generations. Stories that perhaps began with a grandmother's support in the early 1900s; a mother's volunteerism in the 1950s; a father's donations to honour his single mother in the 1980s. From here, the philanthropy baton has been passed along through family lines.   
We celebrate these families – among so many others – who have involved the next generation in their philanthropy and generously supported The Next 125.  
The Shewan Family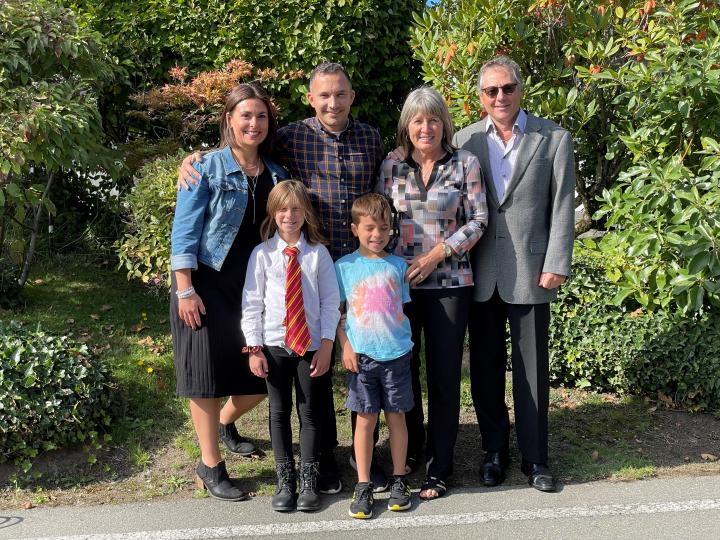 Stacey Kosturos, Dimitri Kosturos, Lori Shewan, Dougal Shewan, Melina and Dimitri
"The Shewan Foundation was established in 2009 with the goal of giving back to our community. The initial charities receiving donations were chosen by the founding Directors: Dougal Shewan, Lori Shewan, Stacey Kosturos and Ali Shewan, based on personal experience.  

Today, the Shewan Foundation provides funding to local charities supporting education, single mothers, animal rescue and local theatre, among others. Our hope is that the tradition of giving as a family will continue through our children and grandchildren. Together as a family we hope to make a difference." 

 - Lori Shewan, Shewan Foundation  
The Diamond Family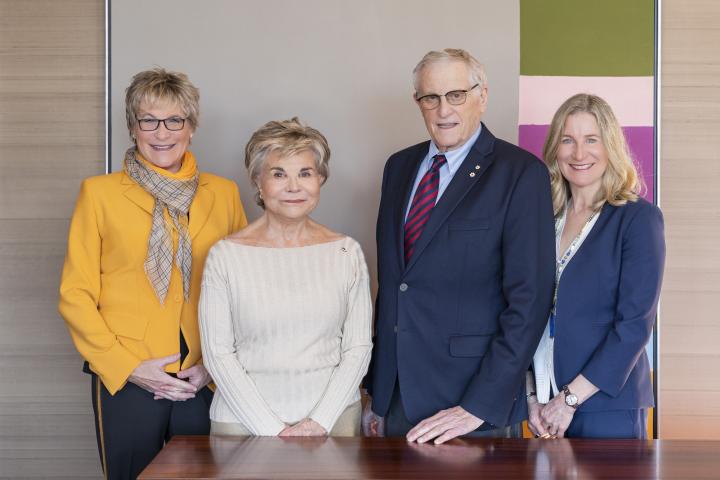 Lauri Glotman, Leslie Diamond, Gordon Diamond, and Jill Diamond 
"Philanthropy is a central part of our family values. It is important to teach each generation the meaning of tzedakah (Hebrew for philanthropy and charity). Family members are able to join the Foundation board. Our hope is that future generations follow in the steps of the Diamond Foundation's founders. 

I am continually impressed with the YWCA's leadership and work - past and present, and am confident future decisions will mirror today's successes. I believe the YWCA will continue their great work, to follow the times and change as the world changes. As a member of the Inner Circle for a lifetime and a past Board member, I am proud to also be a supporter of The Next 125 anniversary campaign." 

- Leslie Diamond, OBC, Diamond Foundation 
You can be part of the YWCA's future. Consider supporting Burnaby Grange Street housing - a Next 125 campaign priority project. Your gift of $25,000 or more can pledged over five years. To learn more, please contact Brenda Ulmer at bulmer@ywcavan.org | 604 895 5764.  
---
This article is part of the 2021 Fall/Winter edition of our Contact Newsletter.