YWCA Holiday Giving Programs
Thank you to our Presents of Peace Sponsors!
Thanks to your generous support 462 local families received personalized holiday hampers in 2018.
"Being a POP sponsor is the highlight of our holiday season. When we got to our family's door the little girl said my Santa's here!"

- Presents of Peace Sponsor
"I have no words to express my gratitude for such a wonderful time and amazing gifts that we had yesterday. Our sponsor Jen is an extraordinary person! She is so loving and caring with us! One more time, thank you so much!"

- Program participant, YWCA Single Mothers Support Group
For more information on becoming a sponsor in 2019 please contact Presents of Peace at 604 895 5783 | pop@ywcavan.org 
---

Simplify the Season
Simplify the Season is an easy way to donate directly to families in need. Each holiday season you can provide essentials such as groceries, clothing, parental support and childcare supplies for single mothers and their children across Metro Vancouver through the following programs:
YWCA Crabtree Corner Hot Lunch Program
YWCA Crabtree Corner Books, Bags and Babies
YWCA Semlin Gardens Housing
Dress for Dignity (through the YWCA Thrift Store)
YWCA Crabtree Corner Early Learning & Childcare Centre
Emergency food vouchers
Sincerest thanks to iA Financial Group for matching donations up to $5,000 for #GivingTuesday, and to a generous long-time donor and friend of the YWCA for matching more donations up to $5,000.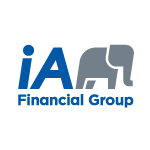 For more information, contact Alexandra DuBelko at 604 895 5763 | adubelko@ywcavan.org