This event is currently at capacity, please reserve a spot on the waitlist or join our online livestream.
As we are expecting this event to be at full capacity, we ask that you arrive earlier to secure your seat. Doors open at 6:00 pm. At 6:20 pm we will open seating to the general public. Seating will be first come first served.
Location
SFU Goldcorp Centre for the Arts (149 W Hastings St., Vancouver)
Time
September 22, 2022 - 6:30pm to 8:30pm
In Metro Vancouver?
Secure your spot for the in-person panel discussion.
Not in Metro Vancouver? Or unable to join in-person?
Register for our Zoom online livestream now.
Reimagining our Cities 
Presented by YWCA City Shift 
Imagine what our cities could be if equity, inclusion and justice were at the heart of decision-making. That's precisely what will be discussed at Reimagining our Cities, which will bring together a diverse panel of community leaders to share their perspectives and feature a keynote by Maria Vassilakou, Former Deputy Mayor of Vienna, Austria.
*Reimagining our Cities is a free public event, open to all ages. This is a child-friendly event with childminding available onsite.  If you require childminding, please email sshortt@ywcavan.org. Please see below for details about the location, format and accessibility needs.
Emcee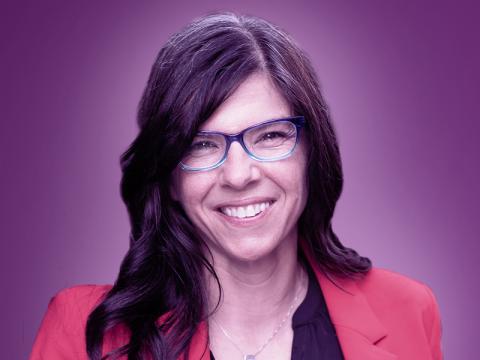 Andrea Reimer 
Adjunct Professor, UBC School of Public Policy and Global Affairs
Founder & Principal, Tawaw Strategies
Andrea is a former three-term Vancouver City Councillor and Metro Vancouver Director, one-time school trustee and former National Green Municipal Fund Council member.  During her decade on City Council, Andrea spearheaded the City's effort to be the world's Greenest City, as well as Vancouver's framework for reconciliation.   
After leaving municipal politics, Andrea was awarded a Loeb Fellowship at Harvard University's Graduate School of Design where she studied and taught about urban policy and strengthening democracy. She now teaches about how power works in practice at UBC and SFU, and works with local governments, First Nations, non-profits, and mission-driven businesses to support bolder action on climate and social policy through her consultancy, Tawaw Strategies.   
Keynote Speaker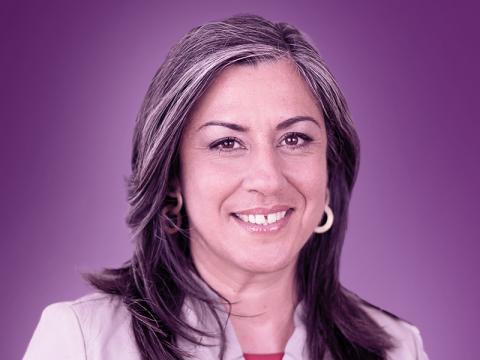 Maria Vassilakou
Former Deputy Mayor of Vienna, Austria
Maria is the former Vice Mayor of Vienna, Austria, where she was responsible for Urban Planning, Traffic & Transport, Climate Protection, Energy and Public Participation. She is devoted to open, inclusive and green cities and is passionate about urban transformation and sustainable, systemic change. In her nine years serving as Vice Mayor, she implemented a transformation agenda that has significantly contributed to Vienna's top position in liveability rankings within the last decade. 
Maria now works as an independent advisor on urban transformation. She shares her experience with cities, NGOs, organizations and corporations developing strategies, agendas and solutions, organizing transition management and capacity building for liveable, sustainable and inclusive cities. 
Panel discussion featuring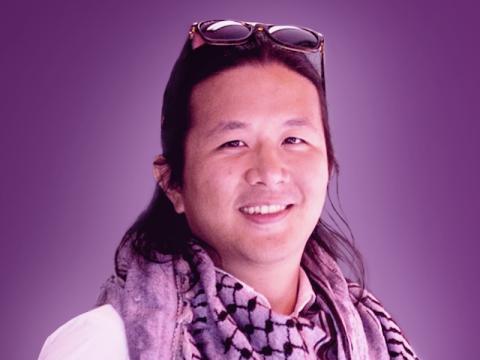 Kevin Huang
Executive Director, Hua Foundation
Kevin Huang 黃儀軒 (he/him) is the co-founder and executive director of Hua Foundation, an organization – based in Vancouver – with the mission of strengthening the capacity among East Asian diasporic youth, in solidarity with other communities, to challenge, change, and create systems for a more equitable and just future. His work has ranged from scaling culturally sensitive consumer-based conservation strategies through a project called Shark Truth, advancing municipal food policy to address inclusion and racial equity, to providing supports for youth from ethnocultural communities to reclaim their cultural identity on their own terms.  
Kevin organizes in Vancouver's Chinatown and serves on committees with Vancity Credit Union, Vancouver Foundation, and the City of Vancouver.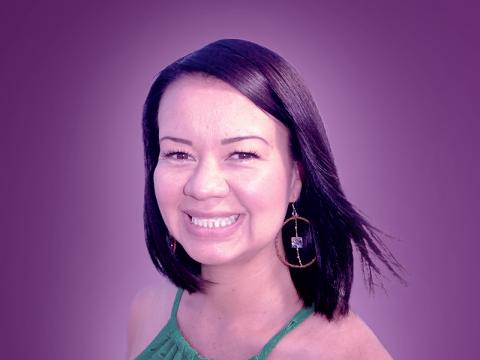 Ginger Gosnell-Myers
Fellow focused on Decolonization and Urban Indigenous Planning, SFU Morris J Wosk Centre for Dialogue
Ginger Gosnell-Myers, member of the Nisga'a and Kwakwak'awakw Nations, served as the City of Vancouver's first Indigenous Relations Manager. She was central to advancing Vancouver as the world's first official City of Reconciliation, and created the City's reconciliation framework to ensure Indigenous identities and worldviews were included in City plans. Ginger was key to the Vancouver City Council's official recognition that it is on unceded Musqueam, Squamish, and Tsleil-Waututh homelands – the only government in Canada to do so. 
Ginger has also served as the Project Manager and Public Engagement Director for the Environics Institute's Urban Aboriginal Peoples Study, Canada's largest research study on Aboriginal people living in cities, focusing on their values, aspirations, experiences and identity.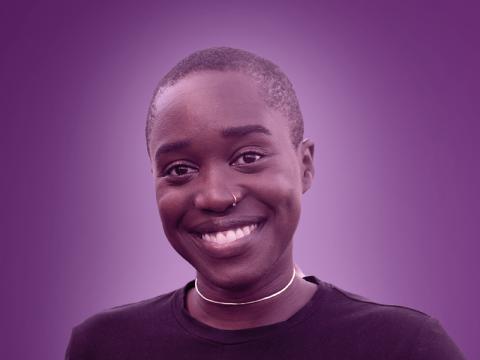 Nic Wayara
Founder, Hook or Crook Consulting
Nic is a joy and justice-seeker who believes that accountability and reflection are the necessary foundations to make equity, diversity and inclusion work sustainable. Her heart-centered approach, coupled with her breadth of experience generates a unique set of services through her consulting company, Hook or Crook. Possessing a penchant for lively discussions and self-exploration, Nic is also co-creator and co-host of the podcast Seen, and serves as a board member at WISH Drop-in Centre Society and Healing in Colour. Nic holds a Master of Public Administration and a Bachelor of Arts in Gender, Race, Sexuality and Social Justice Studies.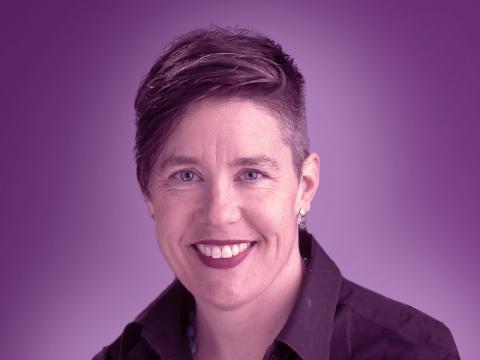 Tiffany Muller Myrdahl
Expert in urban and feminist geography
Senior Lecturer, SFU
Tiffany is a senior lecturer in the Department of Gender, Sexuality, and Women's Studies and the Urban Studies Program at Simon Fraser University.  She is originally from Bde Óta Othúŋwe (Minneapolis), traditional Dakota homelands. She teaches courses on feminist urbanism and research methods and serves on the Advisory for SFU's Community Engaged Research initiative (CERi).  
Tiffany completed a master's in public policy, followed by a doctorate in geography with a certificate in feminist studies from the University of Minnesota. Her research and community activism focuses on urban inequalities and inclusion strategies, especially those targeting women and 2SLGBTQ+ communities.  
Reading by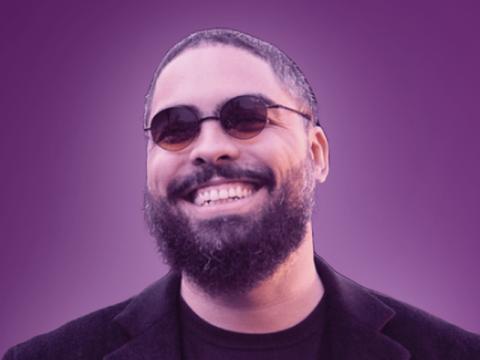 Elliott Slinn
Poet Laureate, City of New Westminster
Elliott is New Westminster's fifth Poet Laureate. This role has him act as a literary ambassador for the City, inspiring others by sharing his passion for poetry, art and self-expression. He writes on-the-spot poems for people based on a feeling, emotion or word (which he calls 'Moment Poems'.) Elliott's work has been described as immediate and accessible, as he aims to transform the personal into a shared experience. His poem at Reimagining our Cities will be based on his reflections during the panel discussion - listen carefully, you may even hear him typing!    
In Metro Vancouver?
Secure your spot for the in-person panel discussion.
Not in Metro Vancouver? Or unable to join in-person?
Register for our Zoom online livestream now.
About YWCA City Shift
YWCA City Shift aims to make our region more equitable, prosperous, and just by supporting Metro Vancouver cities to challenge assumptions, incorporate diverse perspectives, and support actions that serve the entire community. 

City Shift is funded by Women and Gender Equality Canada