New housing initiatives
Our new housing initiatives will provide safe, affordable housing for low-income single mothers and their childre. Thanks to a number of unique partnerships, we are currently building two new housing communities in Metro Vancouver.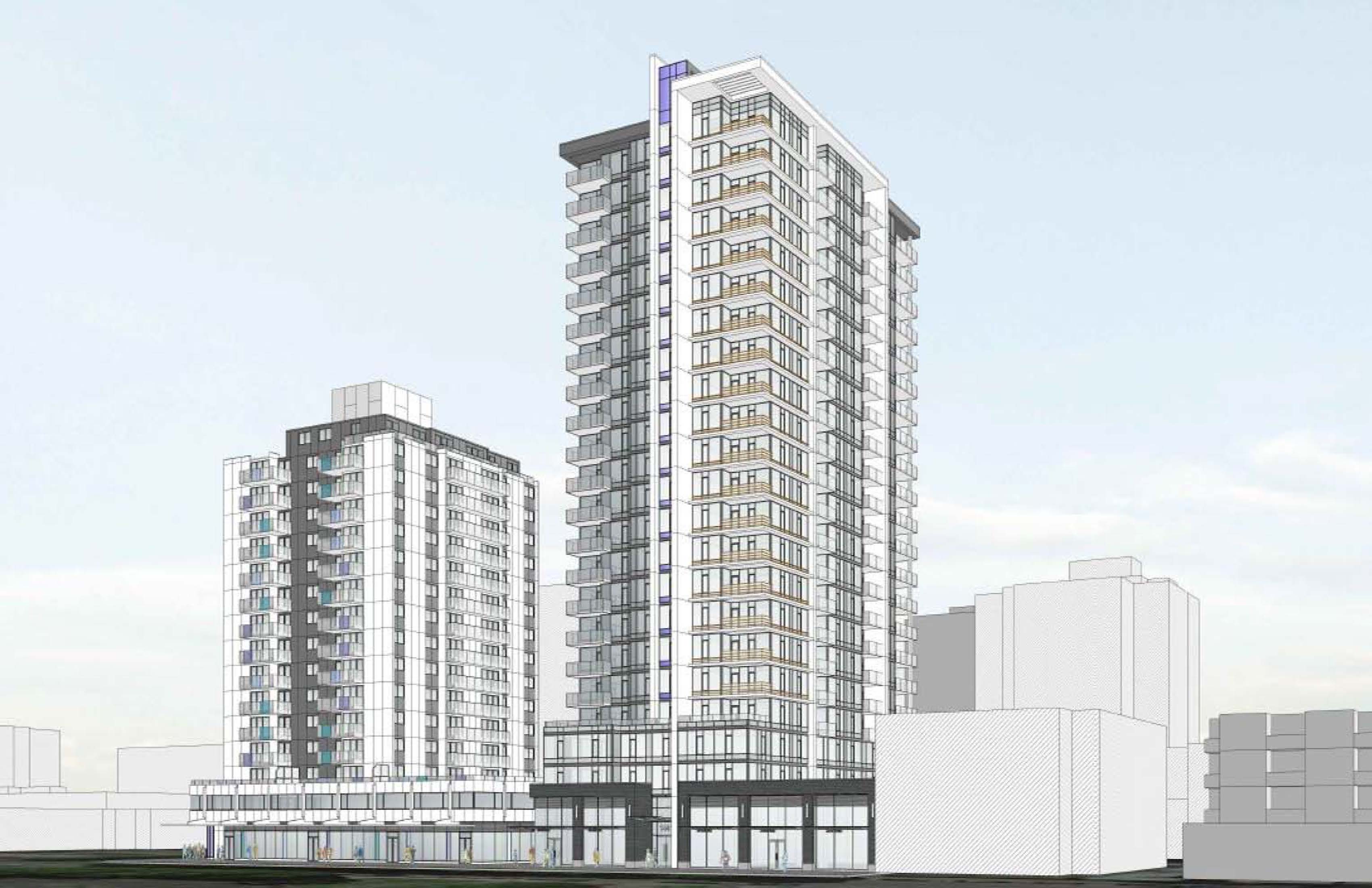 YWCA St. Georges North Vancouver
We are partnering with Chard Development Ltd. to provide 14 two bedroom and three bedroom units of affordable housing in the City of North Vancouver. YWCA units will be located on the third and fourth floors of the 22-storey building and will include an outdoor space and an amenity room for the exclusive use of YWCA residents. In an excellent location near Lonsdale Avenue and close to the City of North Vancouver Library, green spaces, grocery stores and produce markets, this new YWCA housing community will provide much-needed housing units for low and moderate-income single mothers and their children in the community. Residents will also have access to YWCA resources such as child care, legal education and employment services.
For more information or to make a donation, contact Kathy Lilyholm  at klilyholm@ywcavan.org | 604 895 5851
Construction will begin Spring 2018 and completion is expected by Spring 2020.

YWCA Pacific Spirit Terrace
We are partnering with the City of Vancouver on an innovative housing project that will be built above Fire Hall No. 5 as part of its redevelopment project. Located at East 54th Avenue and Kerr Street in Vancouver, the project will provide 31 two- and three-bedroom units of much-needed housing for low-income woman-led families and their children. The neighbourhood is perfect for families, close to elementary schools, grocery stores and a community centre. 
We have raised 100% of our $2.754M capital campaign to build YWCA Pacific Spirit Terrace. Thank you to everyone who came together to make this dream a reality.
The expected completion date for this project is Fall 2018.