NextStep Mentorship: The Research
Career mentorship benefits unemployed grads
Many post-secondary graduates struggle to launch their careers. Even during favourable labour market conditions, recent graduates often transition between unemployment and temporary or low-skilled jobs. YWCA's NextStep Mentorship Program aimed to understand how mentorship can help unemployed recent graduates secure employment. The three-year project addressed the issue through research and tools for action.                                                           
The research
The NextStep Mentorship Program provided over 180 mentees with access to professional development and networking events with mentors and peers. Our research explored if mentees who were provided the additional support of a one-on-one career mentor secured employment more effectively than those who were not paired with a mentor.
NextStep: The YWCA Multi-Dimensional Mentoring Pilot Project – Final Report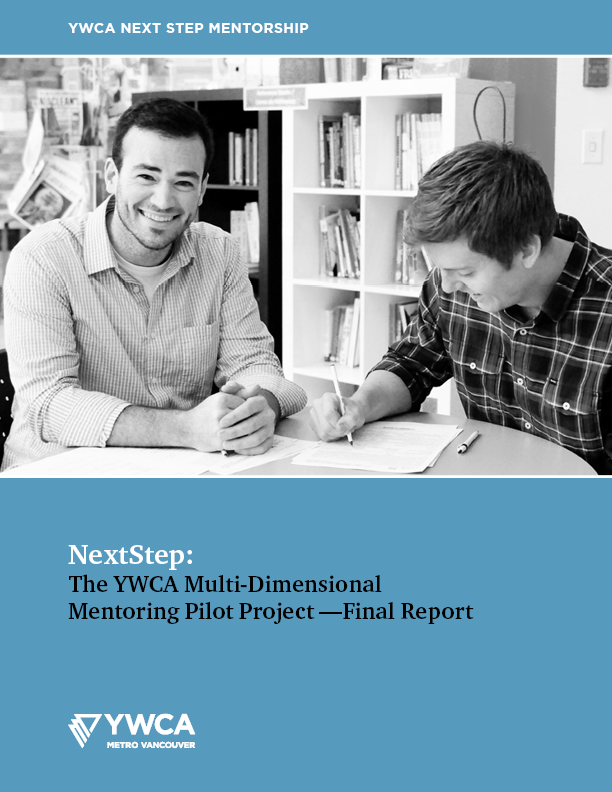 View NextStep: The YWCA Multi-Dimensional Mentoring Pilot Project – Final Report​.
Summary of findings
NextStep mentees were disengaged from the labour market for an extended period of time*. After completing the program:
87% of NextStep mentees are working full-time, part-time or self-employed, compared to 40% at baseline.
60% of NextStep mentees are working full-time, compared to 5% at baseline.
There was no significant difference in full-time employment between mentees that worked one-on-one with a mentor and those that did not.
By participating in NextStep, mentees gained better job search skills, increased confidence, expanded professional networks and improved networking skills.
*To be eligible for NextStep, participants were required to be unemployed (or working less than 20 hours per week) at the time of program intake. Additionally, they had to have been conducting an active job search without success for a minimum of 12 months at the time of program intake.
Recommendations
Career mentorship programs fill a gap in employment services for post-secondary graduates, and are most effective when used in conjunction with other employment supports.
YWCA Metro Vancouver has created a Mentorship Best Practices Toolkit based on the experiences and knowledge gained from operating the NextStep Mentorship Program. The toolkit has been written to assist service providers in the development, management and evaluation of effective mentoring programs.
Mentorship Best Practices Toolkit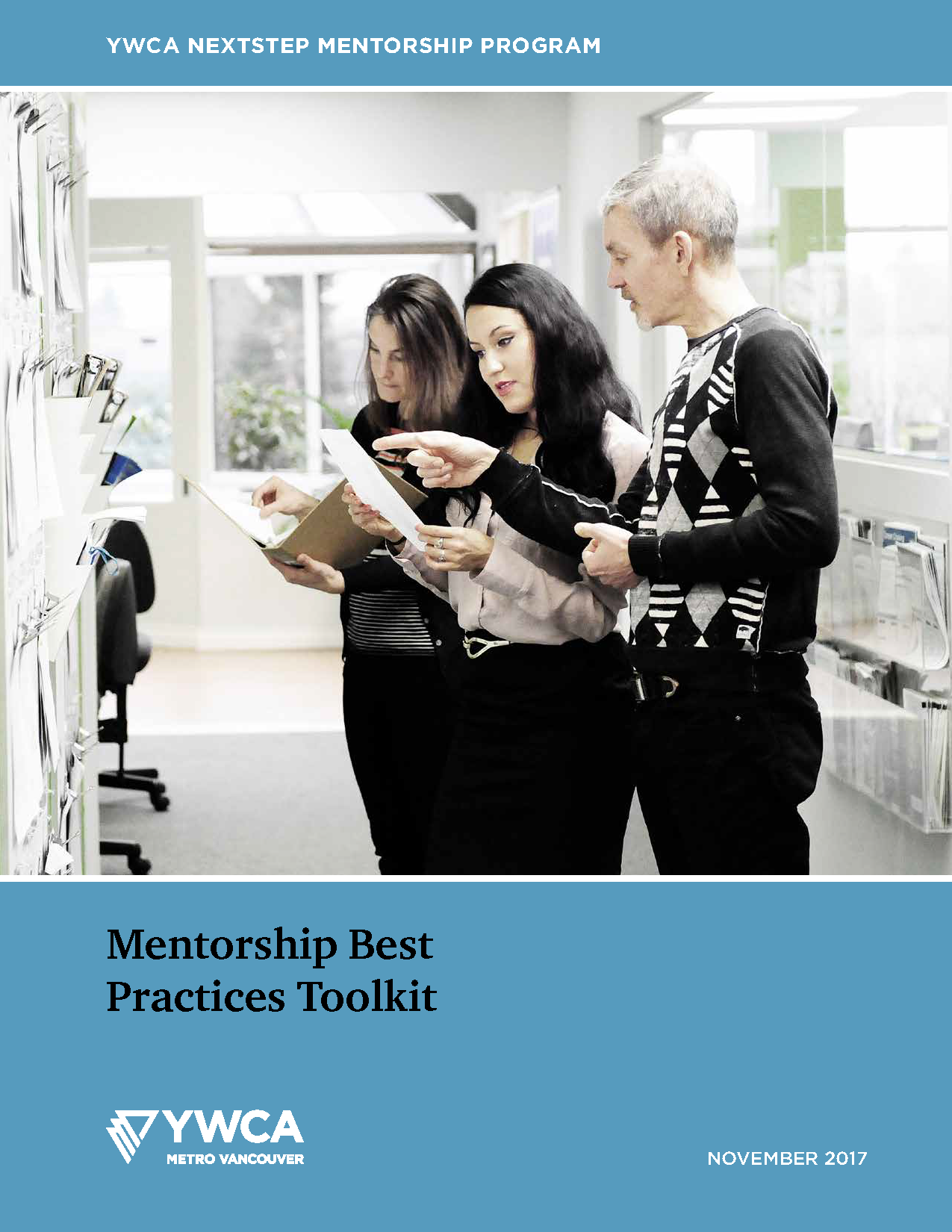 Read our Mentorship Best Practices Toolkit here.
---
"I remember feeling very hopeless, lost, and demotivated to continue looking for jobs within my field of study. I decided to try the YWCA NextStep Mentorship Program. The workshops and networking events were very helpful. The one on one match with my mentor was excellent, and the staff was always encouraging and supportive. I am currently working as an intake counsellor. I couldn´t be any happier! I am finally on the right track to achieve my main career goal, which is becoming a clinical counsellor."

– Rosa, NextStep mentee
"It has been such an amazing experience to watch my mentee grow within the program. As she builds new experiences, we talk though different scenarios and options and I have noticed a change in her outlook and approach. Confidence has been one of the greatest and most exciting things to see develop over time." 
– Tiffany, NextStep mentor
---

The three-year YWCA NextStep Mentorship Program was funded by the British Columbia Ministry of Social Development and Poverty Reduction's (MSDPR) Community and Employer Partnership Research and Innovation Fund.